Yoga Poses for Weight Loss: How-to, Tips, Benefits, Images, Videos
Looking to lose weight? These yoga poses will help you shed a few pounds in time for the beach! And there's even a "Fat Blaster" yoga sequence video!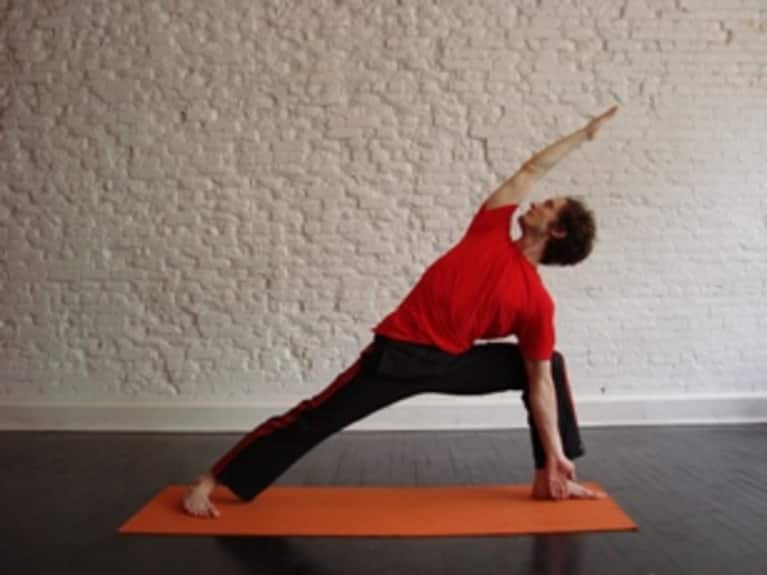 Extended Side Angle Pose - From a low lunge, roll your back heel to the ground, bring your fingers to the ground inside your front heel.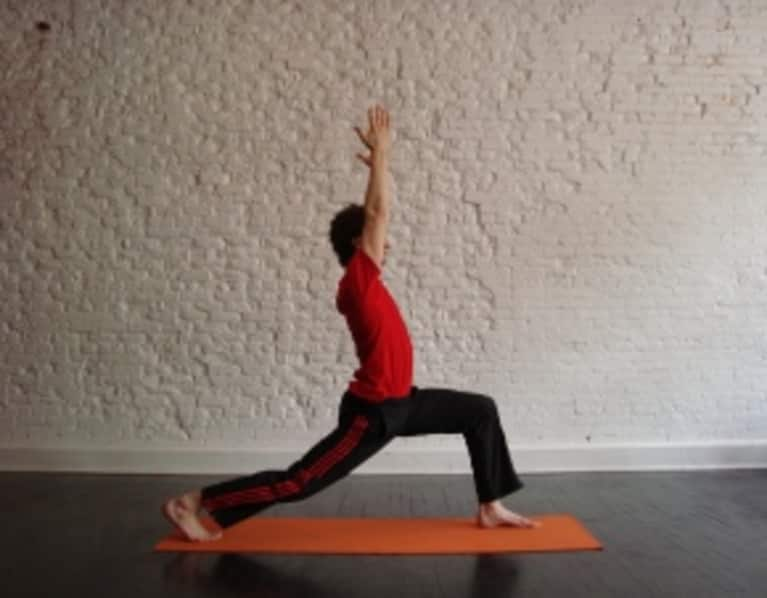 High Lunge - For easier balance, position your feet at least as wide as your hips, and reach out strongly through your back leg and heel.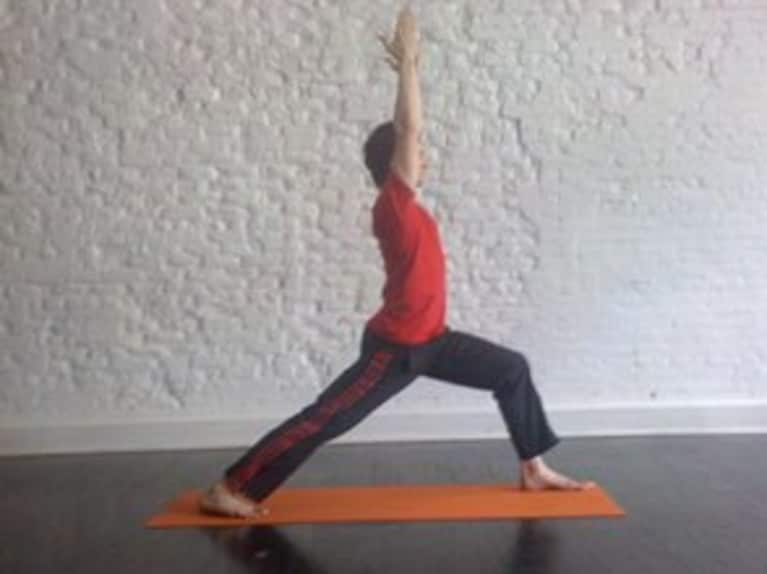 Warrior I - This pose is a great upper thigh opener and helps with patience.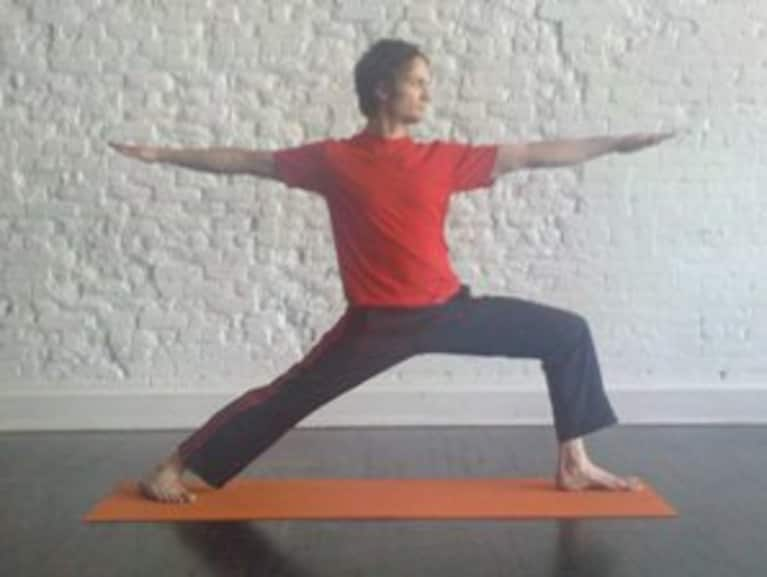 Warrior II - Great for leg strength, it's important to keep your body vertical over your hips.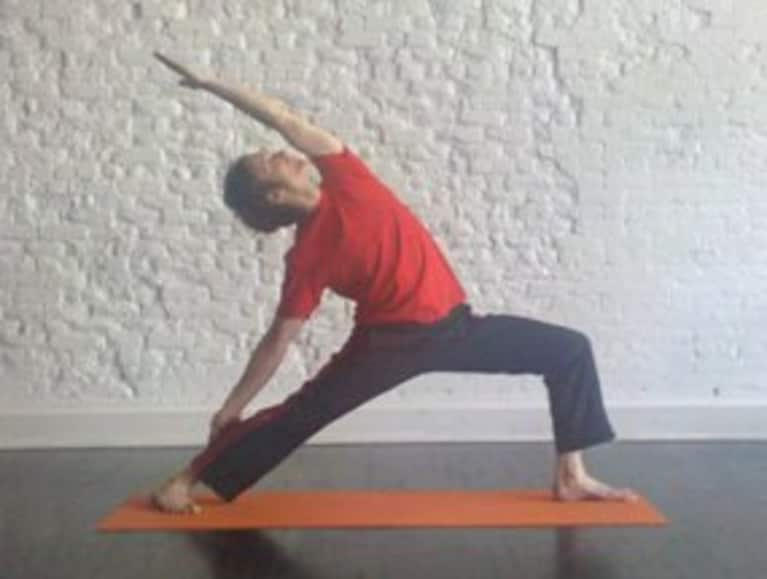 Reverse Warrior - From a Warrior II, lean back over your back leg keeping your body directly open to the side.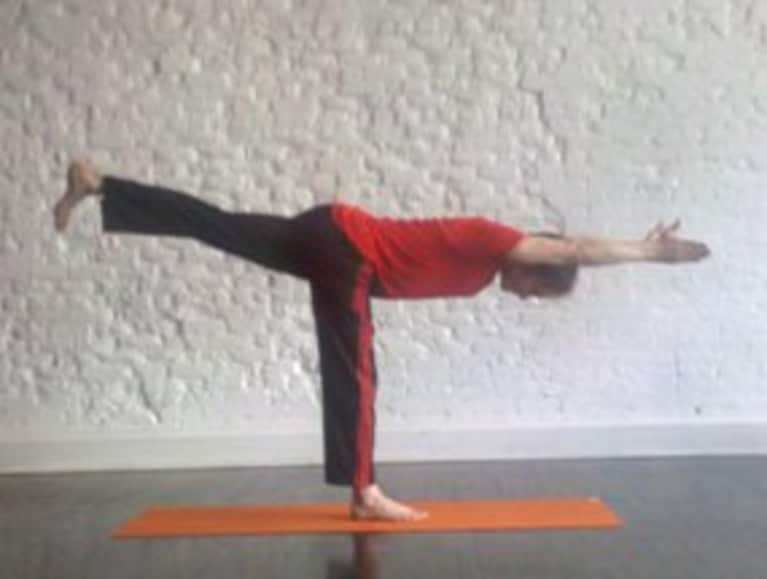 Warrior III - From a high lunge, reach your arms straight forward, shift your weight forward.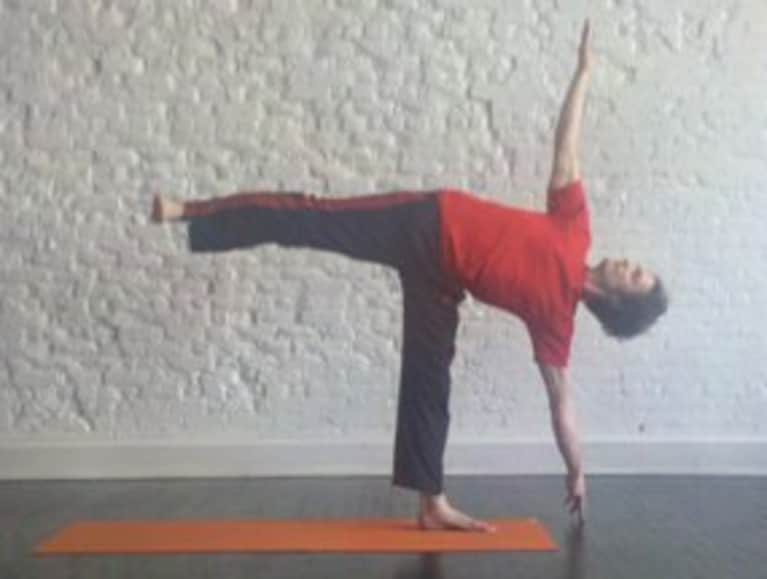 Half Moon - Opens hips, builds focus. Balance by stacking your weight vertical from hip toknee to standing heel.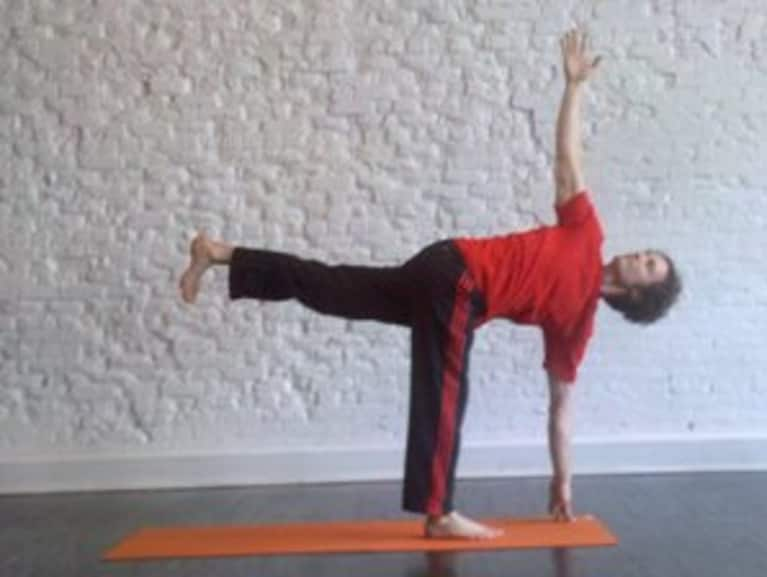 Revolved Half Moon - Tones the backs of your thighs. Good for balance and circulation.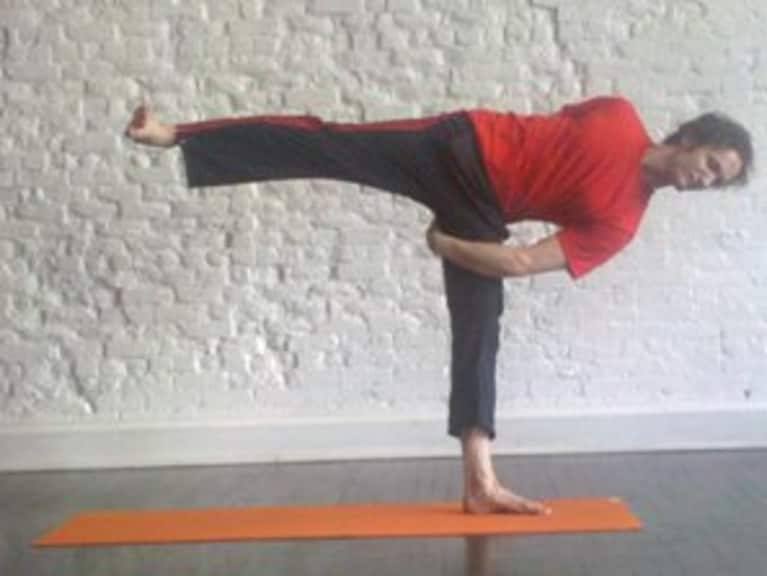 Bound Half Moon - A great pose to help your balance, focus, and circulation. For better balance, keep your standing leg.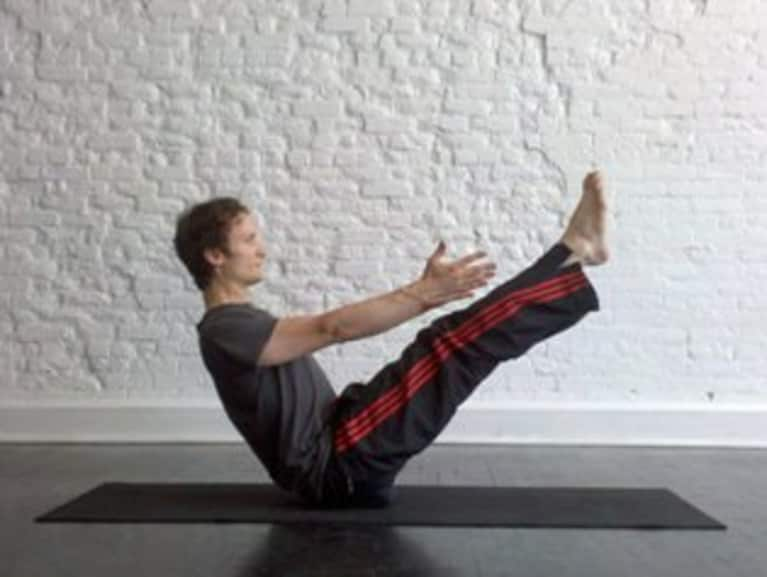 Boat Pose - Sit down with knees close to your chest, feet on the floor. Keeping your body close to vertical, hold.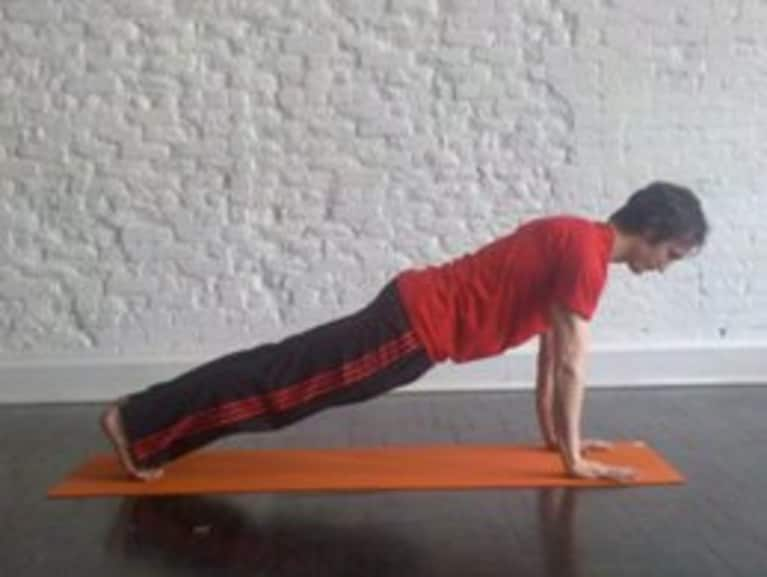 Plank - Start on your hands and knees, shoulders directly over your wrists.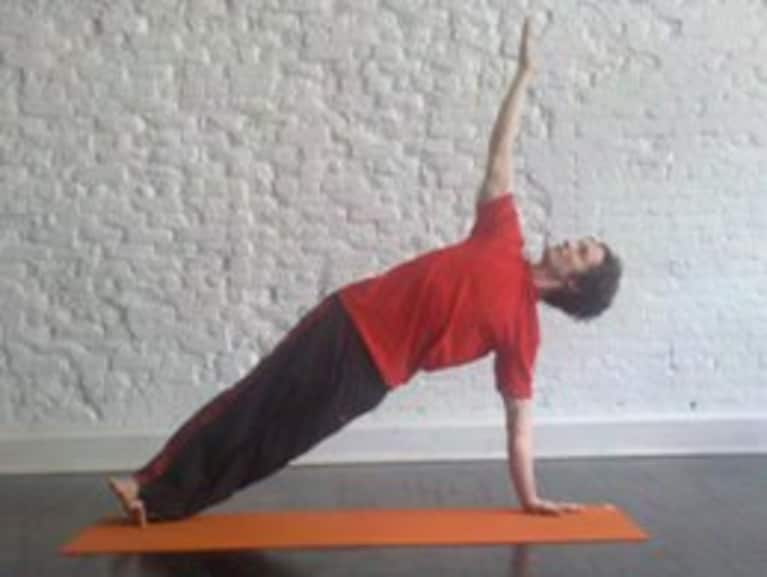 Side Plank - From a plank, lift your hips up slightly, then shift your weight into one hand as you roll your whole body open to the side.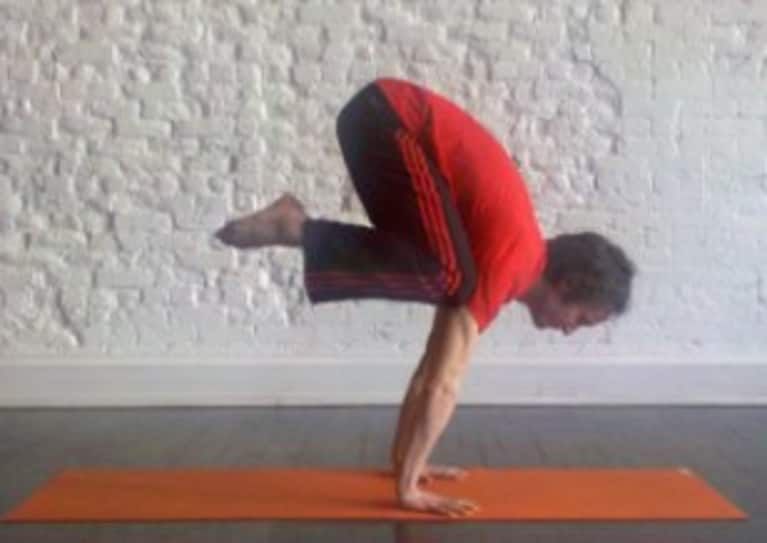 Crow - Come into a squat with your feet about as wide as your mat. Plant your palms on the ground under your shoulders.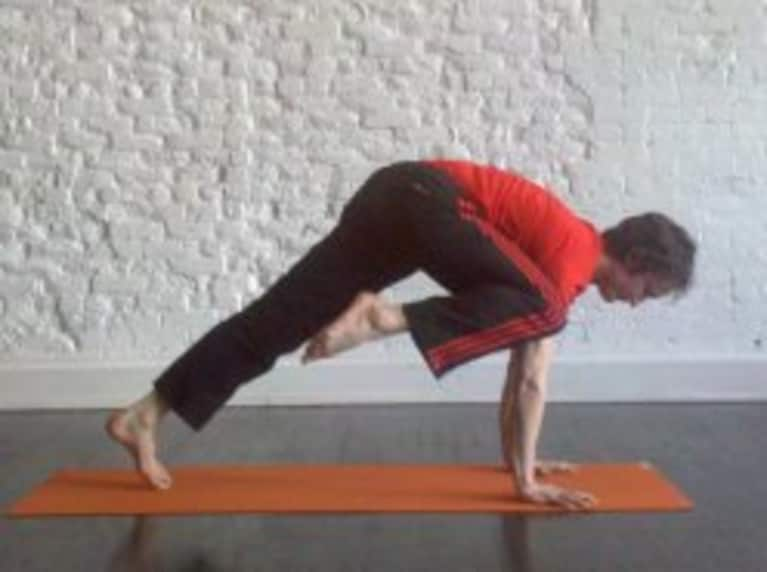 Half Crow - It's much easier to drop into this with your hips up high than it is just to bring your knee straight forward.
"Fat Blaster" Yoga Sequence Video: