Exercise Changes Our Gut Bugs & Insulin Sensitivity (In A Good Way)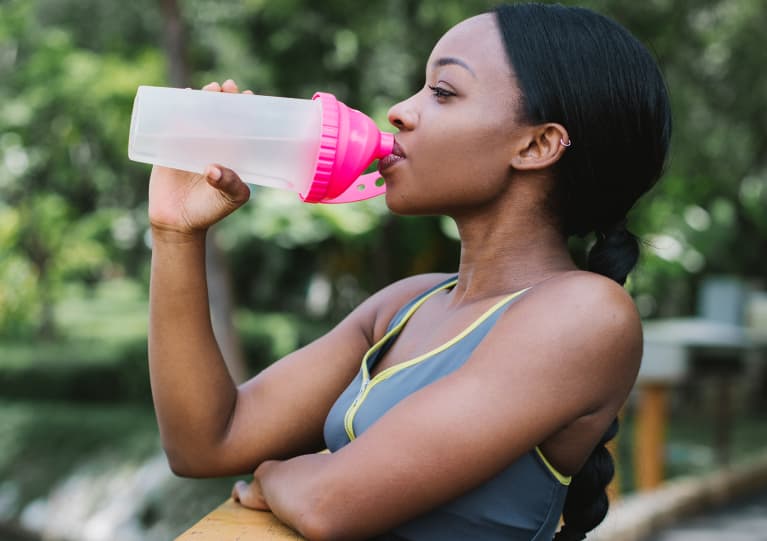 This article was produced to support the mindbodygreen supplements+ line. Our supplements adhere to the highest standards of ingredients and quality. We hope you enjoy these products, for more information
click here
.
October 28, 2021 — 18:03 PM
How exercise may positively affect our gut & insulin sensitivity.
The small study, published in the research journal Obesity: The Journal of the Obesity Society, engaged 14 participants in an eight-week-long exercise "intervention," wherein they exercised two to four times a week at 65% to 85% of their heart rate reserve.
Previous studies found that exercise may improve gut microbial abundance and/or diversity, which was confirmed by the findings of this more current study. The researchers found that regular exercise led to "modest" gains in the abundance of three particular types (genera) of probiotics found in the gut (Ruminococcus gauvreauii, Lachnospiraceae FCS020, and Anaerostipes), which all call the Firmicutes phylum their home.
More uniquely to this research, they found that over the eight weeks there was a "marked" improvement in the participants' insulin sensitivity (i.e., how the body's cells respond to insulin). Having a higher insulin sensitivity means the body can use glucose better and as a result can keep blood sugars normalized and stable. That mechanism is key to metabolic health throughout life.
According to the study, the next step for research will be finding out what mechanisms lead to this association between exercise, improvements in insulin sensitivity dynamics, and gains in key gut microbiota.
Where to start for making a regular workout part of your routine.
You may already have a set exercise routine, but if not, the study offers some good places to start. Their guidelines recommend two to four workouts a week, specifically ones that get your heart pumping.
And as you go, you could always work up to even more workouts if you wanted (because you can work out most days, if you want). If you're worried about finding the time, HIIT workouts like this low-impact cardio workout or this 10-minute full-body floor workout can make it easy to fit an impactful workout into busy days.
In addition to the exercise benefits we're already familiar with, this new study has hinted that there's a clear link between blood sugar and working out, underscoring the benefits of regular movement to help to improve insulin sensitivity.