Keep It Lifted: The Best Way To Apply Blush For Rosy, Sculpted Cheekbones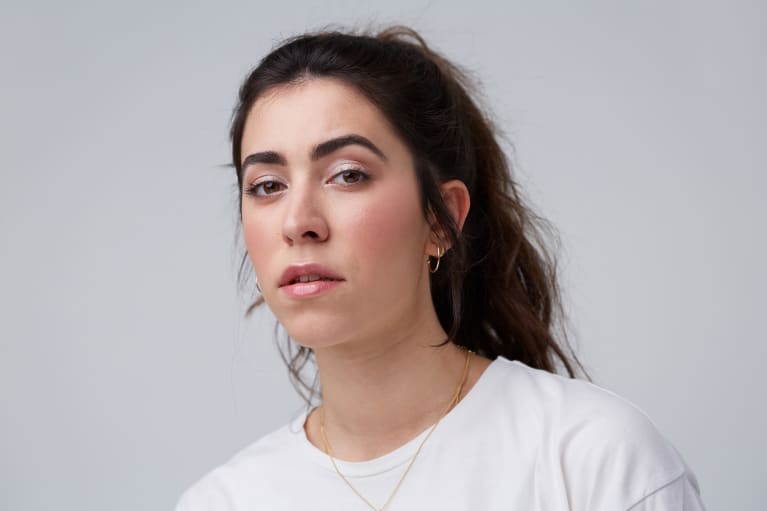 Our editors have independently chosen the products listed on this page. If you purchase something mentioned in this article, we may
earn a small commission
.
A sweep of blush is downright transformative: Especially in the wintry months, it can brighten up a dull appearance and emulate a sun-kissed glow—you know, sans sun damage. To achieve this level of radiance, perhaps you were taught to dab rouge on the apples of your cheeks. While this typically works like a charm when you're young, your cheeks plump and supple, those apples drop as you age—so when you swirl a blush on those spots, it can pull the cheek down and create the illusion of sagging (gasp!), when all you wanted was a pop of warmth on your complexion.
The solution? Tweak your blusher technique. According to makeup artists, the key is to move inward, never downward.
Why you should apply blush inward, not downward. 
Don't tap the apples; tap the cheekbones: "The goal is to add color but not drag the cheek downward," makeup artist Jaleesa Jaikaran once told mbg. So you'll still achieve that famed rosy glow, all while highlighting your cheekbones and keeping them lifted, as if your natural flush just so happens to simultaneously sculpt your face.
Snag your blush du jour (here's a subtle cherry tint, a personal favorite).
Lightly smear the formula on the top of your cheekbones, and move inward at a slight slant. Blend it upward with your fingers or a brush to create lift.
Another way you can do this? Start from the bottom where your blush ends and blend outward toward the temples. This way, you choose exactly where you want your color to stop and won't run the risk of dragging it down. Alexandra Compton, makeup artist and product development manager at clean beauty retailer Credo, recommends focusing the product "directly underneath the pupil of your eye" before blending up. "This will create a lifted effect," she says. Imagine a C-shape from the temples, inward.
The final result looks different on everyone (read: Everyone's cheekbones rest in slightly different spots) but the general idea is the same: By pulling your blush inward—not downward—you can lift the cheeks for a youthful-looking glow.