Sperm Counts Are Plummeting: Here's What Every Man Should Know
mbg Health Contributor
By Gretchen Lidicker, M.S.
mbg Health Contributor
Gretchen Lidicker earned her master's degree in physiology with a focus on alternative medicine from Georgetown University. She is the author of "CBD Oil Everyday Secrets" and "Magnesium Everyday Secrets."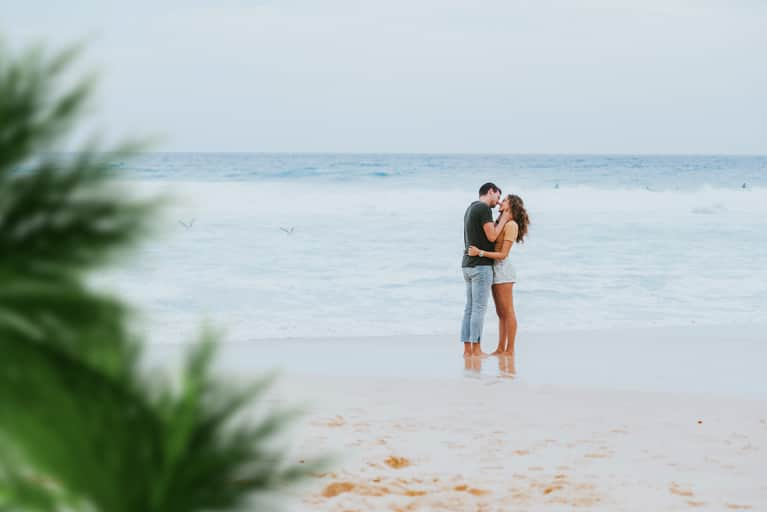 Ever feel like health news is too overwhelming, fast-paced, or hard to decipher? Us too. Here, we filter through the latest in integrative health, wellness trends, and nutrition advice, reporting on the most exciting and meaningful breakthroughs. We'll tell you exactly what you need to know—and how it might help you become a healthier and happier human.
When we think about fertility and reproduction, we tend to think about women's bodies and health. And it's understandable, as women are the ones carrying a baby for nine months—and then breastfeeding for months or years after that. We can't forget, however, that the fertility health of men is also vitally important to having healthy babies. And that's why a new study, published in the journal Human Reproduction Update, revealing that the sperm counts of men in certain countries are dropping pretty drastically, really deserves our attention.
Dropping sperm counts in the Western world.
This research took the form of a giant analysis of 185 past studies on sperm count, published between 1973 and 2011. The results showed that for men in America, Australia, New Zealand, and Europe, sperm counts have decreased by more than 50 percent in the last 40 years—which is pretty darn scary. In other words, male fertility is something we should all start thinking about. According to Scientific American, this is a pretty serious wake-up call and will hopefully spur researchers and health organizations to investigate the root cause and work to find a solution.
What this says about men's health.
So what might explain this massive decline? And what does this drop in sperm count say about men's health? This study didn't answer those questions, exactly, but previous research has linked low sperm count to obesity, smoking, exposure to pesticides and chemicals, and stress—major problems we face in 2017.
So what can men do to protect their sperm count and fertility? According to the Mayo Clinic, there's a lot that can be done. Maintaining a healthy weight is paramount, as is eating a healthy diet and getting regular physical exercise—which both increase levels of powerful antioxidants that protect sperm. In addition, it's important to manage stress—because chronic stress can interfere with hormones that are needed to produce sperm—and practice safe sex, as sexually transmitted infections can damage fertility health in women and men.
Are you (or do you know) a man in search of optimal health? Here's how to make wellness and self-care your own.