Why You Shouldn't Actually Postpone Travels To Avoid Coronavirus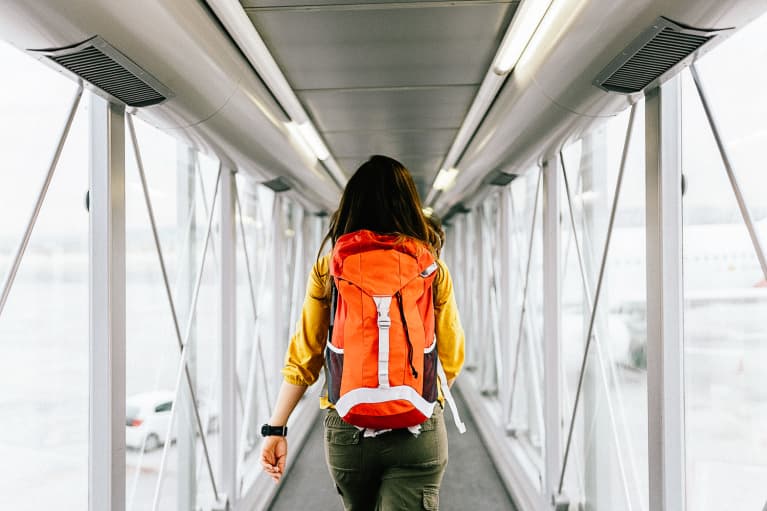 February 15, 2020 — 19:04 PM
The novel coronavirus, recently named COVID-19, was first recognized in Wuhan, China, in December and has since spread to at least 27 other countries, including the United States.
In an attempt to prevent an epidemic and slow the spread of this emerging infectious disease, the U.S. Department of State released a travel advisory for anyone traveling—or planning to travel—in and out of China. But how effective are those travel bans, really?
A study published in the Journal of Emergency Management found the efficacy of travel bans is largely unknown and there's little evidence to suggest that they eliminate risks long term.
What did researchers find?
Researchers from the University of Washington and Johns Hopkins University worked their way through thousands of studies and narrowed them down to six, which were relevant to coronavirus.
These six studies evaluated travel bans in response to Ebola virus, Zika virus, and two types of coronaviruses: severe acute respiratory syndrome (SARS) and Middle East respiratory syndrome (MERS). They didn't look at studies related to influenza since previous research has already shown travel bans are ineffective at preventing the flu.
"Some of the evidence suggests a travel ban may delay the arrival of an infectious disease in a country by days or weeks," said lead author Nicole Errett, Ph.D. "However, there is very little evidence to suggest that a travel ban eliminates the risk of the disease crossing borders in the long term."
How can travelers protect themselves?
Another recent study from MIT suggested improving the frequency of hand-washing at airports could significantly slow the spread of the disease.
Increasing hand hygiene in 10 major airports could reduce the risk of a pandemic by 37%, according to the research. Additionally, by increasing hand hygiene in "all airports, a potential pandemic can be inhibited by 24% to 69%."
While hand-washing seems like common sense, most people aren't actually doing it. Christos Nicolaides, Ph.D., and his team estimate 20% of people have clean hands in an airport, while the other 80% are "potentially contaminating everything they touch."
Even minor improvements in the designated airports—London Heathrow, LAX, JFK, Frankfurt, Hong Kong, and San Francisco, to name a few—could make a difference.
If those locations offered education on hand hygiene through posters, public announcements, as well as greater access to facilities, researchers found it could encourage more frequent and proper hand-washing and slow the rate of global disease spread by nearly a quarter.
Since hand hygiene has more proven benefits, researcher Lauren Sauer, M.S., said, "When assessing the need for, and validity of, a travel ban...it's important to ask if it is the least restrictive measure that still protects the public's health."
In other words, there's no real proof that postponing your travel will prevent the spread of coronavirus, but practicing proper hand hygiene can. Turns out, masks aren't that effective either.