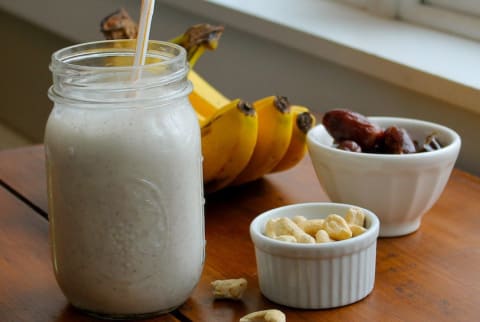 March 8, 2013
We've all experienced the energy crash that comes in the afternoon hours. The tired, sluggish feeling that hits us around 3 p.m. and makes us feel like we could just use a nap.
At times like this, it's all too easy to reach for a cup of coffee, a can of soda, or another kind of sugary energy that comes from a vending machine. The problem with these choices is that they only temporarily delay your crash. All too often, the caffeine or sugar will make your energy skyrocket, only to leave you where you started: exhausted and feeling drained. Reaching for these types of energy also perpetuates a downward nutritional spiral that can carry over into the evening hours and even disrupt your sleep.
The best way to avoid this kind of energy collapse is by preparing for it before you're in it. Be sure you have good sources of whole-food nutrition around you. Stocking up on healthy whole foods will give you that sustained energy you're looking for and will help you avoid the roller coaster ride that caffeine and sugar will put your body through.
This smoothie makes for an incredible afternoon pick-me-up because it's sweet, simple to make and delicious. Blending in seeds like chia and hemp is an excellent way to receive sources of easily digestible protein. These seeds are neutral in taste and high in omega-3s, which are known for increasing brain function. Just what we're looking for during those afternoon hours!
1 banana (frozen works great!)
1 cup unsweetened almond milk
2 tbsp. raw, unsalted cashews
2 or 3 whole dates, pits removed
1 tbsp. chia seeds
1 tbsp. hulled hemp seeds
2 ice cubes
Pour almond milk into Vitamix or another high speed blender. Add banana, cashews, dates, chia and hemp seeds along with the ice.
Begin on a "low" speed and increase slowly to "high" allowing for the seeds, cashews and dates to fully incorporate and blend thoroughly.

Kate Greenleaf
Kate Greenleaf is a wife and a mother to three amazing children. She's a practicing Holistic Health Coach and long time Yoga Instructor and Massage Therapist. Along with teaching her health coaching clients and weekly open yoga classes, she leads corporate wellness retreats and small private holistic health and yoga groups in the mountains of her beautiful home state of Vermont. To find out more about her work or to connect with Kate, visit her website.