The 5 Best Non-Toxic Peel Pads For Glowy Skin In Just One Swipe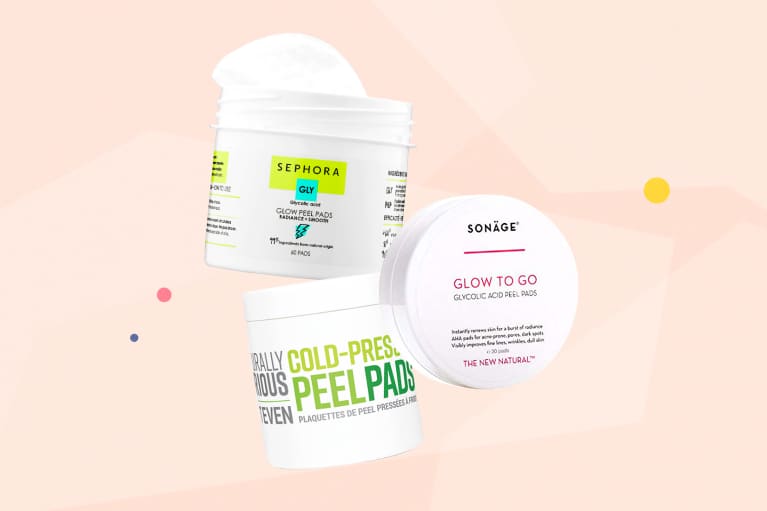 Our editors have independently chosen the products listed on this page. If you purchase something mentioned in this article, we may
earn a small commission
.
Every time I hold a peel pad, I'm taken back to middle school. Slick strips of oil had just started forming around my forehead, nose, and chin. I hadn't yet been introduced to skin care or dermatologists or anything resembling a multistep regimen. But I had a little tub of salicylic-soaked circular pads. Each night I'd unscrew the little cap and go to town on my young skin. The tingle was addictive. In my pre-beauty-editor mind, it meant it was working.
Things have certainly changed since then. For one, I have indeed been introduced to skin care and dermatologists and multistep routines. Products have greatly changed too: So much so that my middle school favorite go-to product is now widely available in the clean, natural space. And they work well, very well.
Now, these chemical exfoliators may be formulated gentle enough for daily use, but I recommend them one to three times per week depending on your need. (I'm a fierce believer in the dangers of stripping the skin barrier, and even the most mild acids with excessive use can do so). Personally, I keep a pack on my vanity that I use for a quick tuneup.
Naturally Serious Get Even Cold-Pressed Peel Pads
What I enjoy about these is not the exfoliation factor—although I love that they do that with natural pomegranate enzymes—but the skin-soothing and smoothing blend of colloidal oatmeal and fatty acids. They feel fresh, hydrating even, not like the astringent options of yesterday.
Get Even Cold-Pressed Peel Pads, Naturally Serious, $38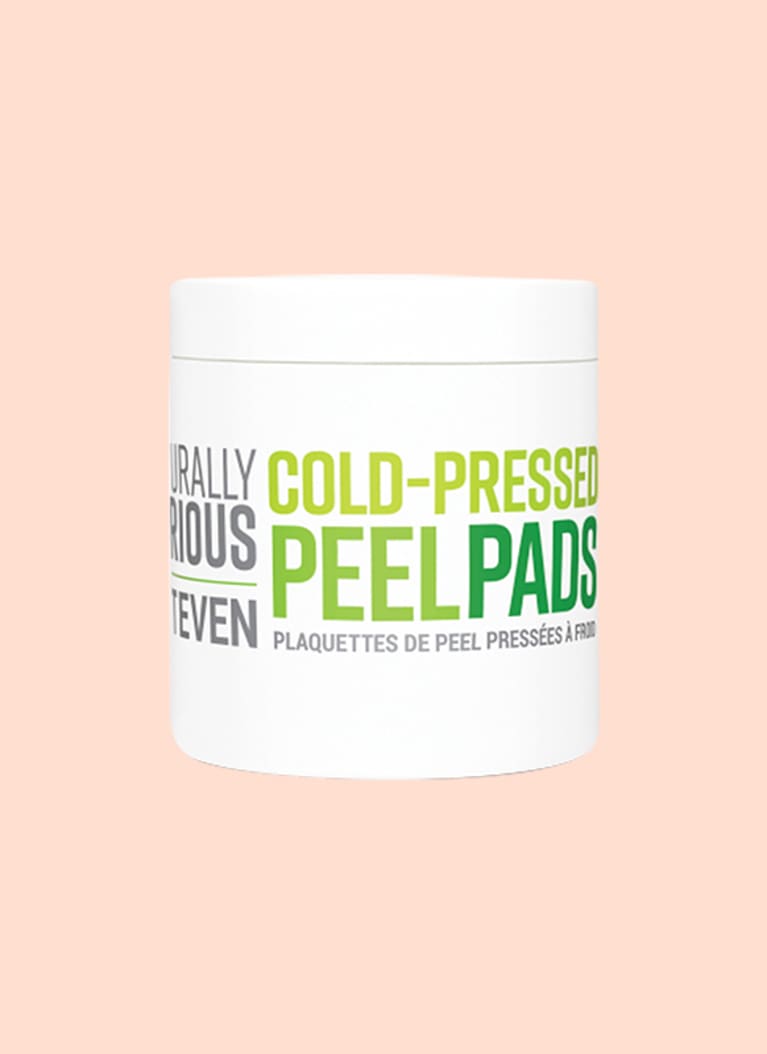 naturally serious / naturally serious
m-61 PowerGlow Peel
These soft little towelettes pack a punch: Not that they'll dry your skin out after one use, but they do contain a potent mix of glycolic and salicylic acids. (If you check out my briefer on acids, you'll see these are of the stronger variety.) They are, however, buffered with chamomile and a few other botanicals, which is why they won't cause irritation. I pretty regularly have one on me and sometimes even find them pop up in old jean pockets, which is basically the beauty gal's version of finding a crisp bill.
PowerGlow Peel, m-61, $30 for 10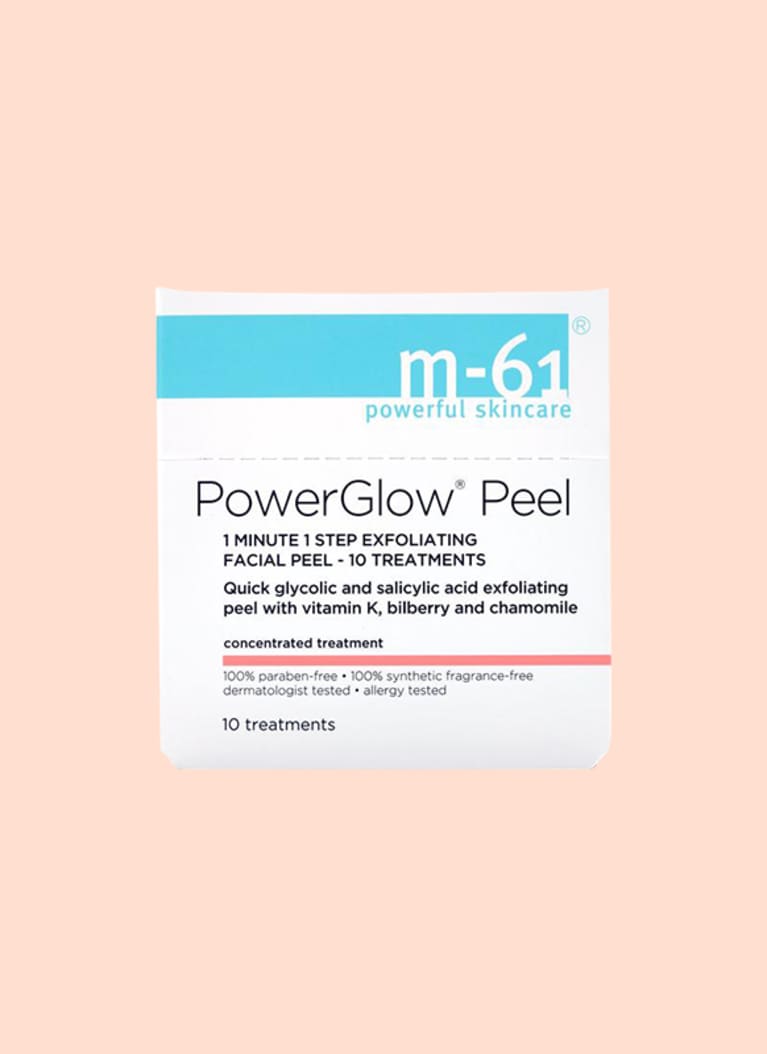 m-61 / m-61
Sephora Collection Glow Peel Pads
Naturally derived glycolic acid, aloe vera, and marine-based peptides? Three of my favorite ingredients packed into one product. The slightly dimpled pads, too, give an easy physical exfoliation, so you get that instant gratification with use. The packaging should also be noted: 88 percent of the jar is made from sugar-cane residuals.
Glow Peel Pads, Sephora Collection, $15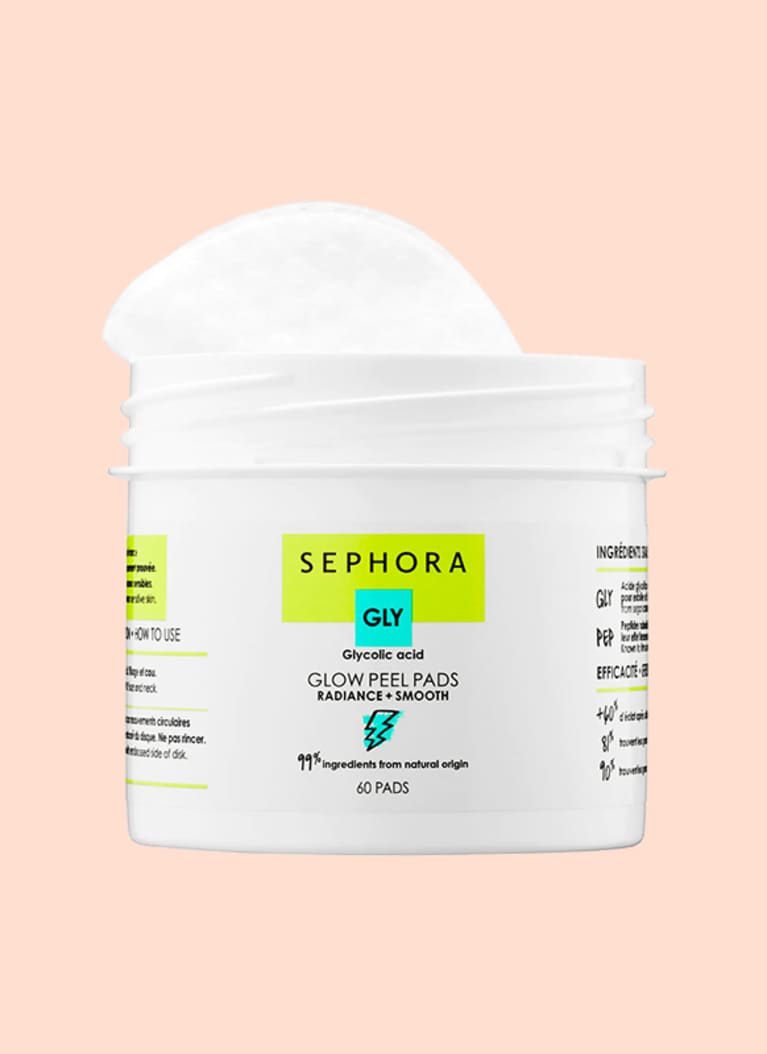 sephora / sephora
Sonage Glow To Go Glycolic Peel Pads
These are for the proper breakout-sufferers and oil-producers among us. I was introduced to the brand a few years ago, while I was in the throes of a bad spell of adult acne. The strong AHA just dissolved the buildup in my pores. While I firmly believe there is no "miracle" cure for a skin condition as complicated as acne, I do think this did wonders for clearing up my breakouts at the time.
Glow To Go Glycolic Peel Pads, Sonage, $24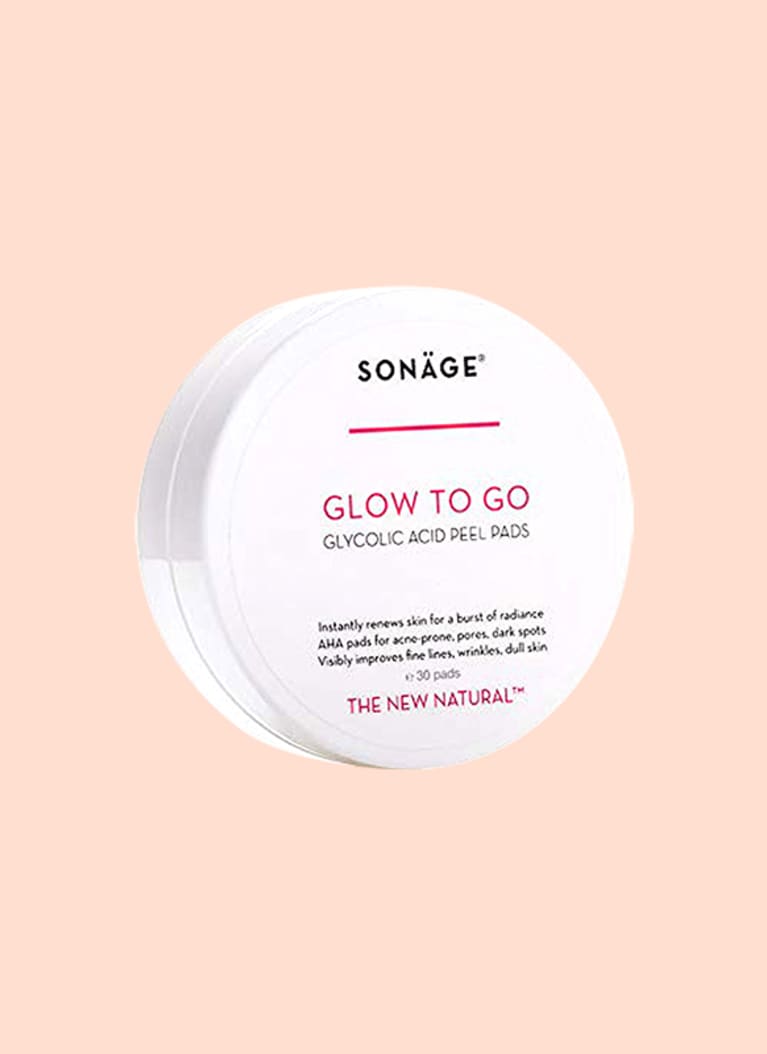 sonage / sonage
Reveal Peel Pads
These contain some of the most unique ingredients I've seen on a peel pad ingredient list—caviar lime, azelaic acid, and willow bark. These are geared to target signs of aging rather than oil and breakouts (peel pads tend to skew toward a younger audience, but especially at their higher price point, these do not). The combo subtly buffs the skin, reduces redness, and smooths fine lines. Bonus: The natural ingredients leave a refreshing whiff, like you just left the spa.
Peel Pads, Reveal, $70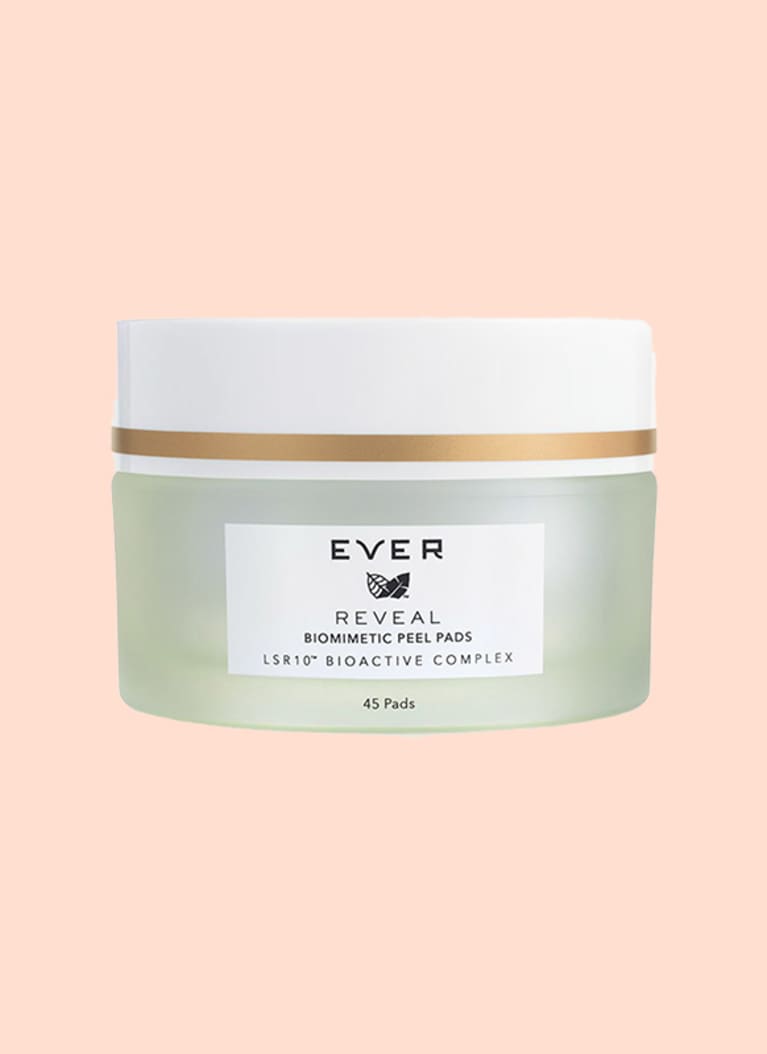 ever / ever