The 7 Best Natural Hair Masks For Low-Effort Soft & Shiny Hair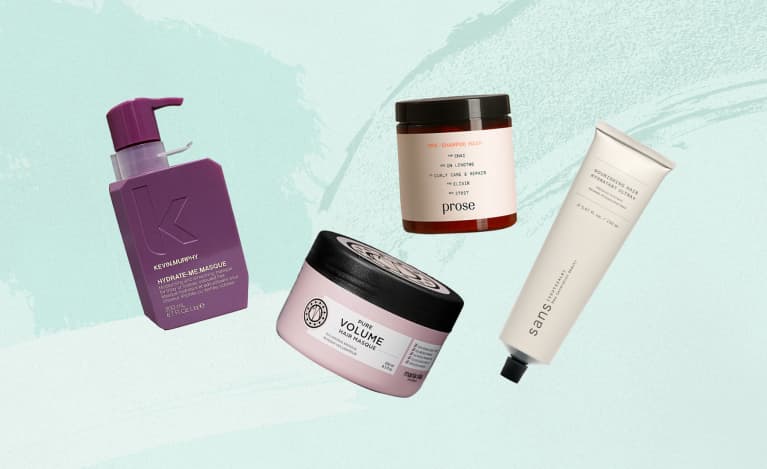 Our editors have independently chosen the products listed on this page. If you purchase something mentioned in this article, we may
earn a small commission
.
I love hair masks. They are, in my opinion, the best mask—better than face, Halloween, sleep, and all the rest. There is something so satisfying about coating my dry strands with a butter-thick salve and washing it out to reveal softer, shinier hair a mere 10 or so minutes later. On the chart of low-effort, high-impact, hair masks score pretty well.
The only thing that is a bit of effort is finding the option that's right for you. And some of the best advice I've heard on the matter is from hairstylist Clay Nielson. He advises to not focus on hair type (straight, wavy, curly, kinky) and instead focus on concern. Someone with straight hair can still have coarse strands—this is especially true if the hair is colored or bleached—and should opt for a thicker, hydrating option even though straight hair is usually told avoid these textures. And someone with curly hair could still have fine hair—thus needing a milkier texture that won't pull down the spiral, rather than the creams they are likely targeting. Or someone with mature strands might think they need rich hydrators to fix any brittleness, when they should really be focusing on antioxidants to help reverse age-related damage.
Below, I've listed all of my favorite options, with some guidance on who might best benefit from them.
SansCeuticals Nourishing Hair Hydrant Ultra+
This tube is packed with four times the amount of nutrients as a standard conditioner. And you might think the thick paste will be too weighty, but the primary conditioning agent (behentrimonium methosulfate, which is derived from non-GMO rapeseed oil) provides slip without buildup (think of it as a better-for-you silicone). This is ideal for those with damaged, flat hair.
Nourishing Hair Hydrant Ultra+, SansCeuticals ($25.22)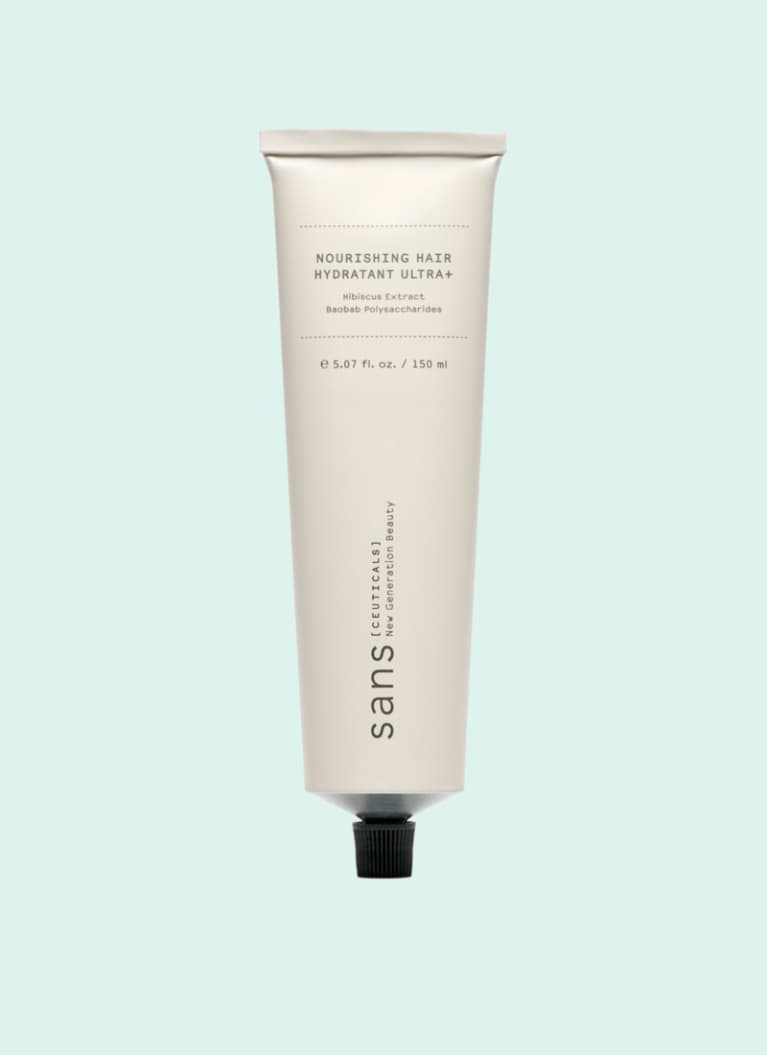 mindbodygreen / mindbodygreen
Kevin Murphy Hydrate Me Masque
This lighter-texture conditioning option is made with Kakadu Plum, a plant that is full of vitamin C. (A note: Hair, especially aging hair, needs antioxidants to fight free-radical damage, much like your skin). It also has seaweed extract to calm any irritation on the scalp. Use this once a week or in place of your conditioner.
Hydrate Me Masque, Kevin Murphy ($53.24)
mindbodygreen / mindbodygreen
Aveeno Oat Milk Blend Overnight Oats Hair Mask
Taking a page from the wellness world, Aveeno's recently relaunched hair care line is full of quippy product names that you're more likely to find in a recipe book than the hair-care aisle. But playful branding aside, the products deliver: The Overnight Oat Hair Mask is a nighttime treatment to soothe and soften stressed-out strands. (Use this if you have tons of styling or heat damage and need a recharge.) Simply apply before bed, wash it out in the morning, and style as usual.
Oat Milk Blend Overnight Oats Hair Mask, Aveeno ($8.49)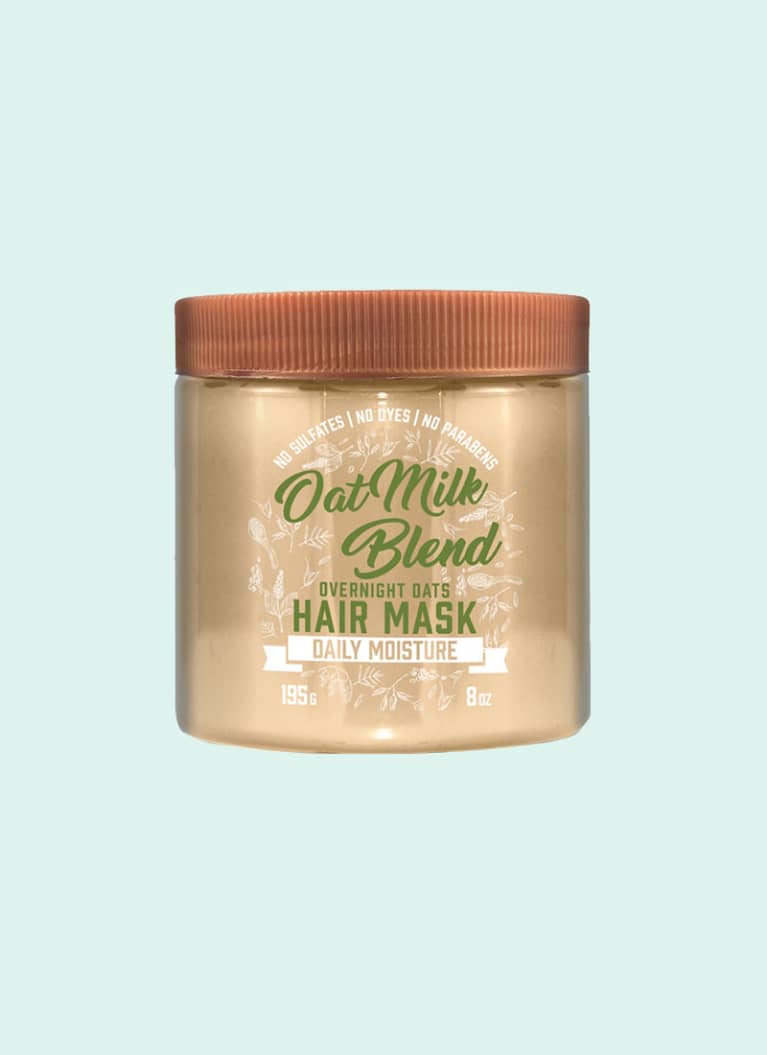 mindbodygreen / mindbodygreen
Carol's Daughter Coco Creme Curl Quenching Deep Moisture Mask
This velvety mask from consumer fave Carol's Daughter is an essential for the coarsest of strands, or usually those with curly or coily hair. Use it after your shampoo and conditioner—yes, not in place of the latter—for a shot of moisture when nothing else is hydrating enough. It's also a great treatment for those who are transitioning out of chemically treated hair.
Coco Creme Curl Quenching Deep Moisture Mask, Carol's Daughter ($14)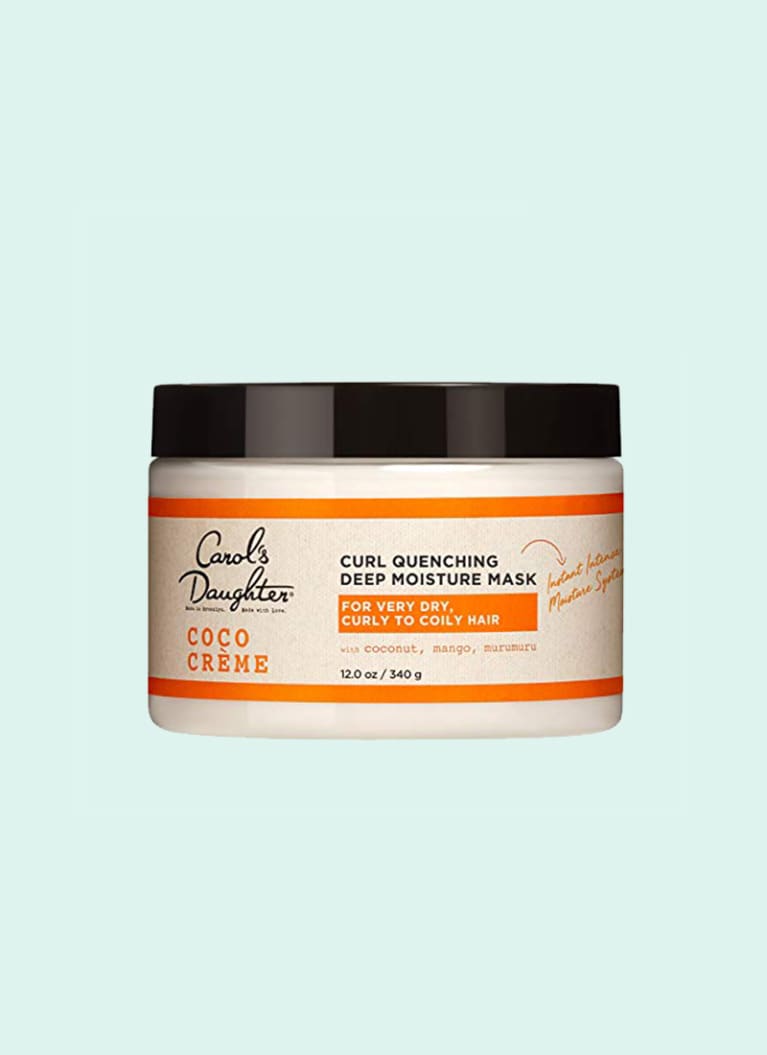 mindbodygreen / mindbodygreen
Maria Nila Pure Volume Hair Masque
Most people with fine, limp hair avoid masks at all costs, as they are afraid it will weigh down the strands. This is formulated with vitamin B-5 to specifically aid in thickness and provide lift and bounce. Also: The brand's Swedish factory is incredibly eco-friendly with a solar-panel roof, its own water-recycling system, and more.
Pure Volume Hair Masque, Maria Nila ($30)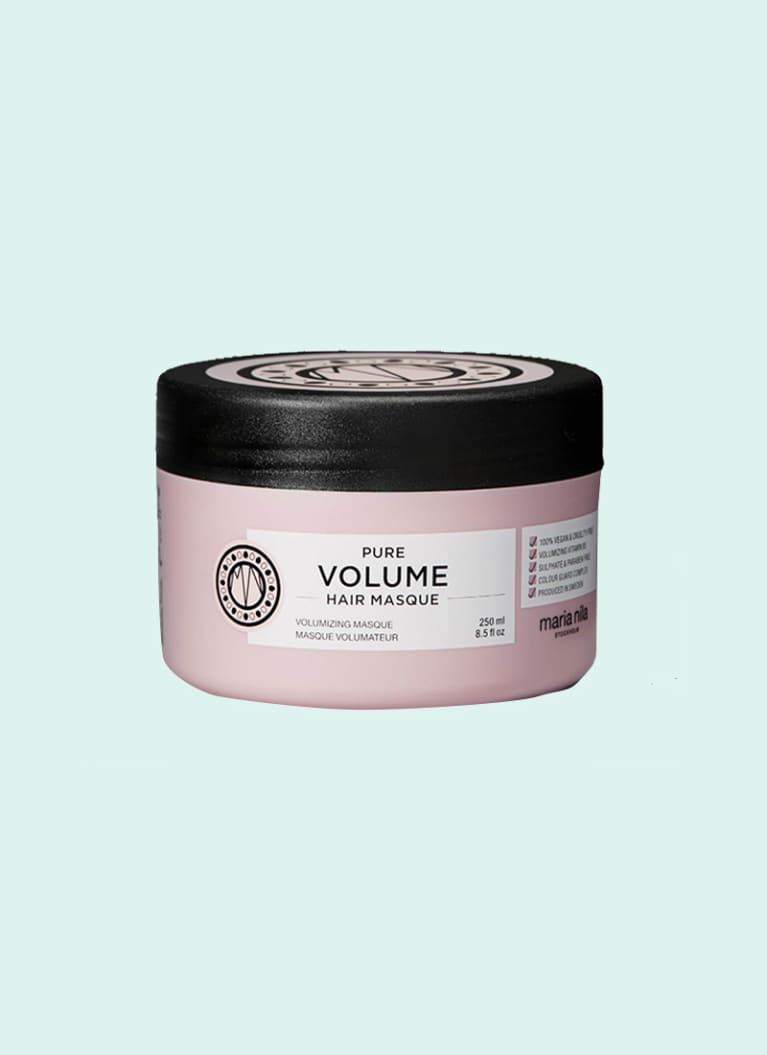 mindbodygreen / mindbodygreen
Rossano Ferretti Parma Prodigo Regenerating Treatment
Italian natural hair care house Rossano Ferretti Parma is clearly the most luxe on the list (just peek at the price tag). But as far as high-quality, botanical options, this brand is the gold standard. This pre-shampoo treatment, enriched with shea butter, macadamia seeds, and olive leaf, is like coating your hair with a cashmere blanket. Evenly apply to your hair 10 minutes before your shower, and follow with a shampoo and conditioner.
Prodigo Regenerating Treatment, Rossano Ferretti Parma ($98)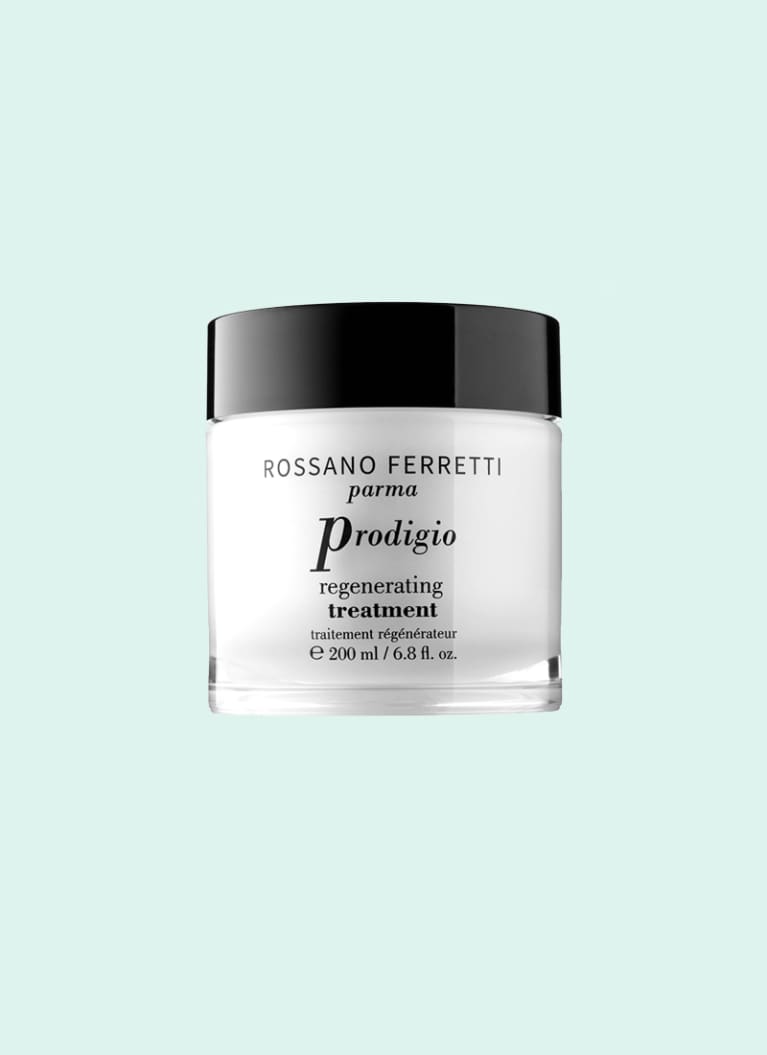 mindbodygreen / mindbodygreen
Prose Pre-Shampoo Mask
Customizable beauty is truly a trend no more: It's now a mainstay in the market. You're more likely to see it in skin care or makeup, but there are a few hair care brands in on the action, too—including Prose, the natural option. Your product is created via online consultation that will evaluate your ingredient needs but could include classic actives like mango butter, castor oil, or even hyaluronic acid. The mask is used prior to washing (they recommend leaving it in anywhere from five to 30 minutes). So who can use this? Anyone and everyone, since they do the ingredient work for you.
Pre-Shampoo Mask, Prose ($38)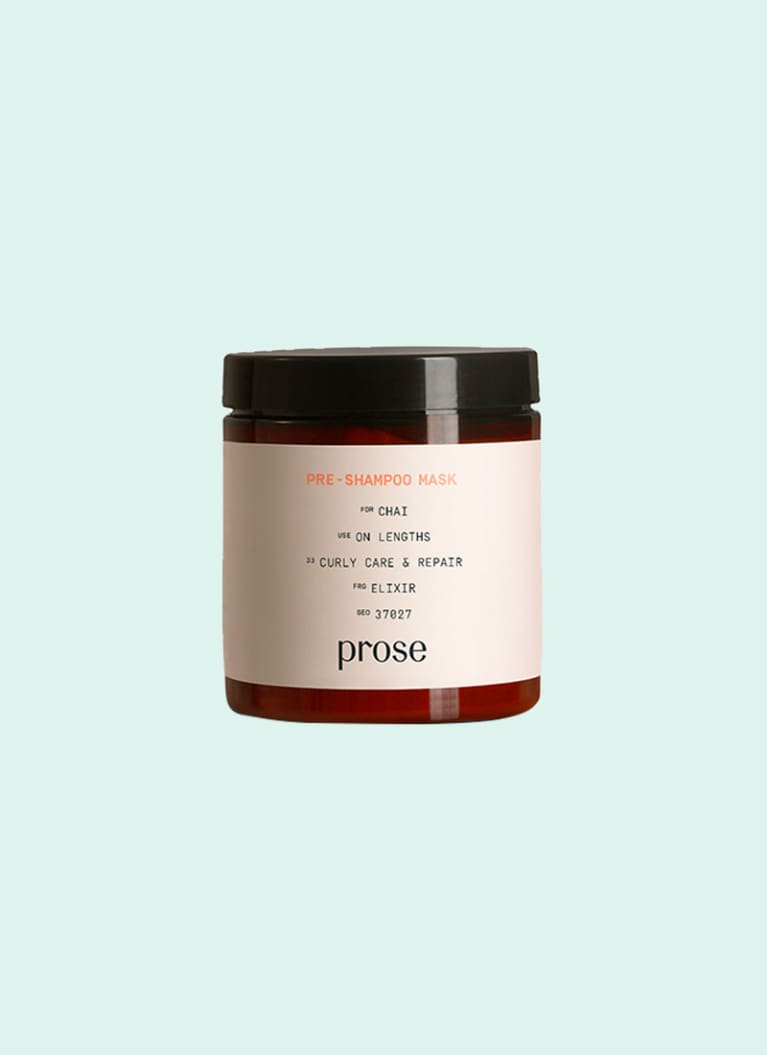 mindbodygreen / mindbodygreen