With This IKEA Hack, You Can Build An At-Home Green Wall In Minutes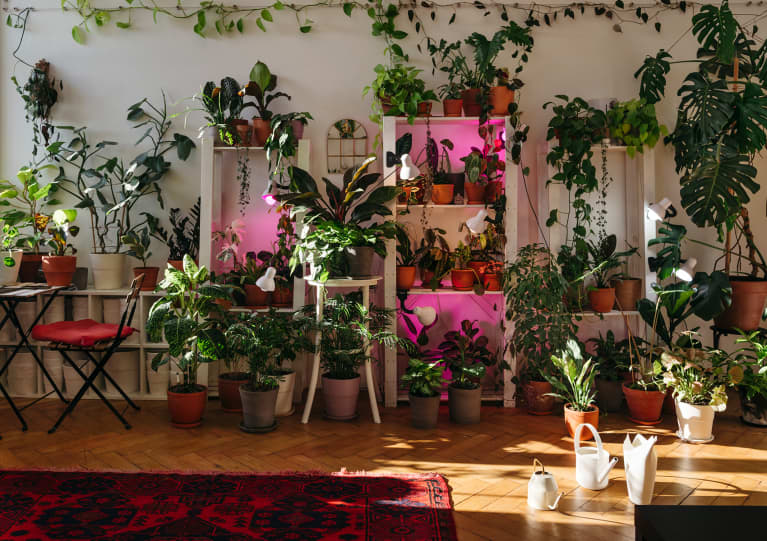 Our editors have independently chosen the products listed on this page. If you purchase something mentioned in this article, we may
earn a small commission
.
Now that houseplants have taken over our floors and shelves, it only makes sense they'd migrate up our walls next. Green walls can add a fancifully feel-good element to any room, and beyond being aesthetically pleasing, recent research has found that vertical greenery can also help buffer stress.
Luckily, whimsy and relaxing green walls aren't too hard to grow at home—if you have this one trick up your sleeve.
How to DIY your own plant wall.
Starting and tending to a living green wall at home is a big commitment, and artificial ones can cost hundreds of dollars. If you follow this crafty TikTok idea from @belaclavaa that reimagines a $6 shadowbox picture frame from IKEA, you can make your wall-hanging in a fraction of the time and for a fraction of the cost. Here's how it's done:
Remove the glass and paper mat from your frame. Reattach the back panel.
Cut an artificial plant mat (also from IKEA) so it fits snug within your frame.
Apply a layer of super glue to the inside of the frame's back panel, and attach your faux greenery.
Decorate with more artificial plants (just stick their bottom tips directly into the back panel) until you're happy with the look.
Hang your finished piece on the wall for a picture-perfect greenery display (that won't die on you).
Plants can add a grounding touch to our homes—but that doesn't mean we need to keep them on the ground. If you want to free your plants from their pots, try out TikTok's five-minute IKEA hack or any of these other crafty projects that redefine the word "greenhouse."