How To Make Cleaning A Spiritual Experience, According To One Very Tidy Monk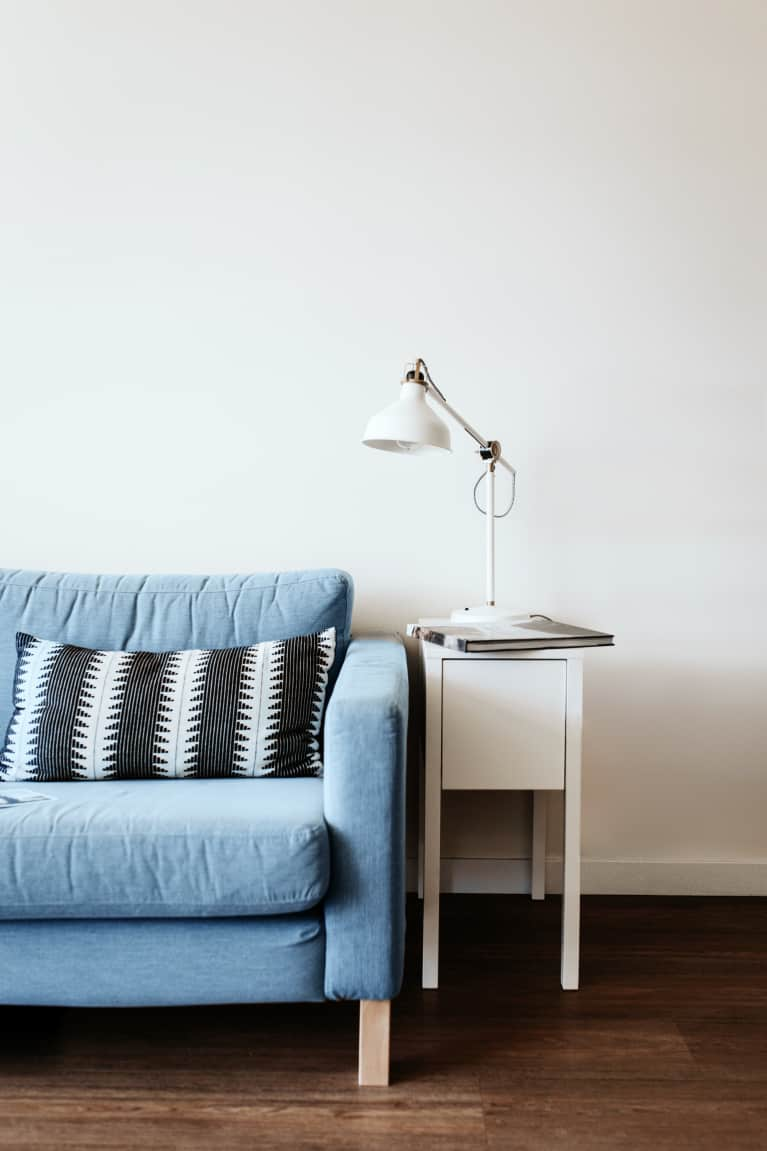 Our editors have independently chosen the products listed on this page. If you purchase something mentioned in this article, we may
earn a small commission
.
I'm a Buddhist monk at Komyoji Temple in Kamiyacho, Tokyo, Japan. I entered Komyoji Temple in 2003, becoming a monk in the Jodo Shinshu Hongwanji sect. A monk's day begins with cleaning. We sweep the temple grounds and gardens and polish the main temple hall. We don't do this because it's dirty or messy. We do it to eliminate the suffering in our hearts.
When you visit a temple, you feel a blissful tension in the tranquil space. The gardens are well tended and spotless, without a single leaf on the ground. Inside the main temple hall, you naturally sit tall and feel alert. These things serve to calm the mind.
We live simply and take time to contemplate the self, mindfully living each moment. It's not just monks who need to live this way. Everyone in today's busy world needs to do it.
We sweep dust to remove our worldly desires. We scrub dirt to free ourselves of attachments. The time we spend carefully cleaning out every nook and cranny of the temple grounds is extremely fulfilling. We live simply and take time to contemplate the self, mindfully living each moment. It's not just monks who need to live this way. Everyone in today's busy world needs to do it.
Life is a daily training ground, and we are each composed of the very actions we take in life. If you live carelessly, your mind will be soiled, but if you try to live conscientiously, it will slowly become pure again. If your heart is pure, the world looks brighter. If your world is bright, you can be kinder to others.
Do you think that it doesn't matter when you clean and that you should just do it when you find the time? I've mentioned that cleaning is a way to eliminate gloom in the mind, but, even if you work really hard at sweeping and mopping, it won't really make you feel refreshed if you do it at night. In Buddhist temples there is no such thing as starting to clean after the sun has gone down.
Cleaning should be done in the morning. Do it as your very first activity of the day. The daily routine of an unsui monk starts with waking up early, washing one's face, and dressing, in readiness to begin cleaning and conducting services for that day. Exposing your body to the cold in the predawn air naturally makes you feel charged, filling you with energy for the tasks ahead. And cleaning quietly while the silence envelops you—before other people and plants awaken—refreshes and clears your mind. By the time everyone else is emerging, you've finished your cleaning and are all set for the day's work. Cleaning in the morning creates a breathing space for your mind so you can have a pleasant day.
At the end of the day, make sure you tidy your surroundings before going to bed. If, like an unsui monk, all you have to do during the day is cleaning and tidying, there'll be no need to tidy up at night. As soon as you finish using something, put it away. If you are meticulous about tidiness, there will never be anything just scattered around. This may not be easily accomplished, of course, in a regular home, which is why you should at least try to return things you have used or made a mess of to their rightful places before the day is over. It's important that your home is tidy so you can kick off the next morning feeling refreshed, as you begin your cleaning for that day. When I was training to become a monk, my roommates and I always recited evening sutras before going to bed. Doing this in a tidy room at bedtime felt refreshing and cleared the mind, leading to a deep sleep.
Cleaning and tidying are daily tasks, and what matters most is consistency. Even a short amount of time will do, so get into the habit of making a reasonable effort to clean every day. At first, it may be hard to get up early in the morning, but if you make cleaning in the morning and tidying in the evening a habit, your body and mind will feel refreshed each day.
Adapted from A Monk's Guide to Clean House and Mind by Shoukei Matsumoto, copyright © 2018. Published by TarcherPerigee, a division of Penguin Random House, Inc.