Here Are The Top 5 Nutrients Dietitians Think We Don't Get Enough Of
mbg Health Contributor
By Gretchen Lidicker, M.S.
mbg Health Contributor
Gretchen Lidicker earned her master's degree in physiology with a focus on alternative medicine from Georgetown University. She is the author of "CBD Oil Everyday Secrets" and "Magnesium Everyday Secrets."
Medical review by
Sheeva Talebian, M.D.
Reproductive Endocrinologist
Sheeva Talebian, M.D., is a board-certified reproductive endocrinologist. She graduated from Columbia University and obtained her medical degree from Mount Sinai School of Medicine.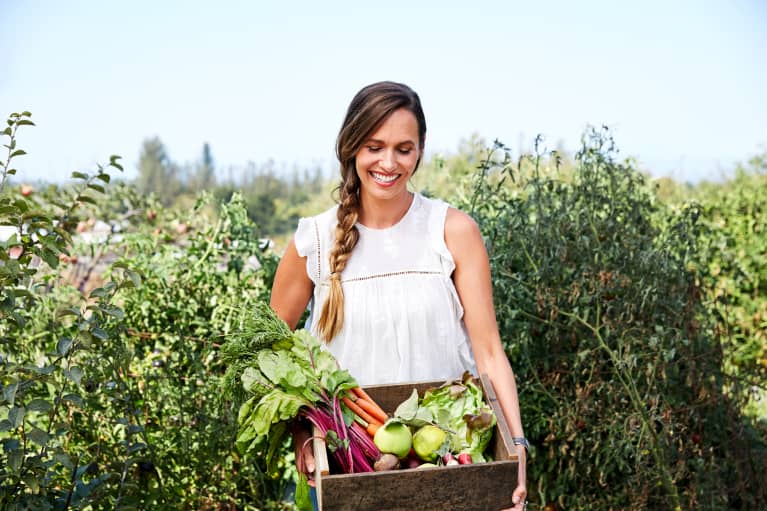 Our editors have independently chosen the products listed on this page. If you purchase something mentioned in this article, we may
earn a small commission
.
Eat a healthy diet and you'll get all the right nutrients. Simple, right?
Not so much.
In fact, figuring out which nutrients we need, in what form, and in what amounts—and then trying to eat a diet that covers all of our bases without breaking the bank—can start to feel more like rocket science than a simple equation.
It's totally understandable to have this experience and be overwhelmed by the science of nutrition. Luckily, at mbg, we have a direct line to the experts who solve these complex equations every single day, experts who can help us focus our efforts on the nutrients we need most.
To help you sort through the chaos, we asked our top registered dietitians about the nutrients we're all probably lacking. Here's what they had to say:
"One nutrient that many people are deficient in is fat-soluble vitamin K2. Vitamin K comes in many forms, the most notable being K1 and K2. Vitamin K is essential for keeping calcium out of soft tissues, like those surrounding the heart. It is also a highly required nutrient during pregnancy.
"Vitamin K is found most abundantly in grass-fed, full-fat dairy and dairy products. You can also get sources of K1 from foods like kale, spinach, collards, beet greens, and mustard greens; however, humans aren't great converters of K1 to K2. The best way to get K2 is from foods like grass-fed and aged cheese like Brie and pastured eggs. If you're a duck liver fan, rejoice! This is actually, by far, the most concentrated form of K2." —Olivia Neely, RDN, L.D. and founder of Let's Get Real, R.D.
"Many people struggle to get the recommended 25 to 38 grams of fiber per day, especially if they're not well versed in good sources of fiber, like vegetables and legumes. To make sure you're getting enough, spread out your intake throughout the day, aiming for 7 grams at each meal and making up the difference through snacks. A few of my favorite high-fiber foods are leafy greens, avocado, berries, apples, chia seeds, beets, and cruciferous vegetables like broccoli, cauliflower, and Brussels sprouts, as well as beans and lentils." —Jessica Cording, R.D. and founder of Jessica Cording Nutrition
"Vitamin D is actually a nutrient that everyone needs to watch, as it is not widely available in our food supply. In addition, our indoor lifestyles make it difficult to produce a lot of vitamin D in our skin. Vitamin D, while important for our bones, is also an important immune-supporter. I'm usually a food-first dietitian, but for vitamin D, pick up a supplement and aim for at least 2,000 IU (50 mcg) intake/day." —Jess Pirnak, R.D.
"We typically think of magnesium as a bone builder, but it's actually involved in many diverse biochemical reactions in the body. Magnesium is also thought to support a healthy nervous system, which is critical in our 'always on' world.
"About half of adults may not be getting adequate magnesium, which is found in foods such as greens, nuts, legumes, and seeds. To get more magnesium in your life, aim for a daily serving of magnesium-rich cooked greens such as spinach or chard. Snack on almonds and cashews. And work in 3 tablespoons of hemp hearts—which contain almost 200 mg of magnesium—into your smoothie or oatmeal bowl." —Desiree Nielsen, R.D. and author of Un-Junk Your Diet
"Across the board, Americans are not eating enough monounsaturated fatty acids like omega-3s, which are found in fish and olive oil. Omega-3s are essential fatty acids, meaning the body cannot make them for itself. At the same time, too many Americans are eating omega-6-rich foods, which are less healthy and found in a lot of processed and packaged foods.
The best way to start increasing your intake of omega-3 fatty acids would be to include foods like fatty fish (such as wild salmon, low-mercury tuna, mackerel, and sardines) and eat avocados, olive oil with salads, olives for snacks, nuts like walnuts, and put chia or ground flaxseeds in smoothies or yogurt." —L.J. Amaral, R.D., CSO, board-certified oncology nutritionist, and founder of Low Carb by L.J.
Ideally, making targeted changes in your diet will help you get enough of these commonly missed nutrients. But if it's not quite doing the trick, supplements are another great place to turn. They can help make sure you're getting the right dose of nutrients like omega-3s, vitamin K, and magnesium.