Get Ready For Fall With These 9 Nontoxic Polishes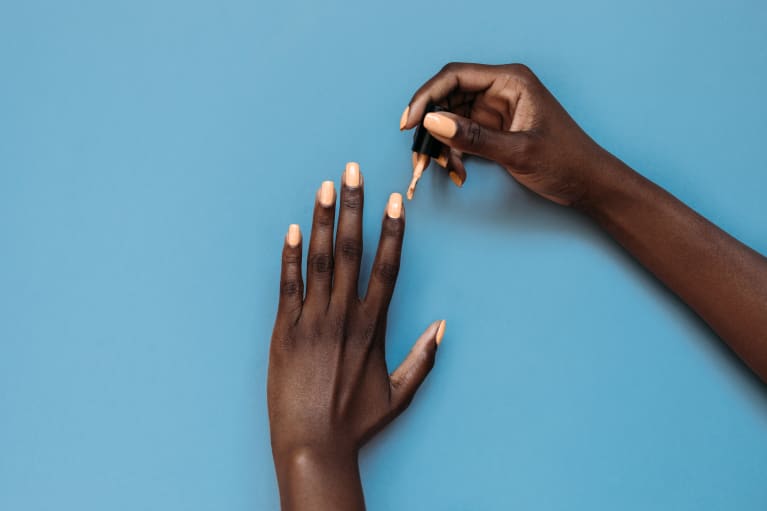 Our editors have independently chosen the products listed on this page. If you purchase something mentioned in this article, we may
earn a small commission
.
Come fall, my biggest wardrobe makeover is usually no more than applying a deep, near-black polish. I'm usually bare-nailed, so trust that this is a big step for me. But this season, I might be tempted in a different direction: The newest launches from our favorite nontoxic brands have shades that feel light and airy—chill, even. Just look at the color palette below: It's a vibe.
And when I did some digging into the inspiration behind a few of these collections, it really came as no surprise that many are rooted in wellness themes: JinSoon's recent launch is supposed to invoke a tranquil water pond, Orosa's also harkens a meditative garden of a different variety (the green shade, below, is even called succulent), and Olive & June's cream hue is literally named after our very own Erica Chidi Cohen.
Why you should go clean + how to care for your nails.
Before I get to my polishes, a little dossier on what "clean" polish actually means: You likely see it as 5-free, 7-free, 10-free, or any number and "-free" combo. But the big ingredients you really need to look out for are formaldehyde (a strengthening agent), camphor (which is used to provide high shine), and toluene (for vibrant color).
And as always, no manicure is complete without a quality top and base coat: These are essential for a safer and long-lasting finish. "The most important being your base coat because that is what is touching your nail and seeping into the skin," Nadine Abramcyk, co-founder of clean salon tenoverten tells us here. (Try their The Foundation Base Coat and The Shield Top Coat.) The most basic to check: See if they are formaldehyde-free. "This is the most common ingredient in base coats, so even if a salon carries 8-free polishes, that doesn't mean the same thing across the board. They still might have formaldehyde in the base coat. But if the entire salon is formaldehyde-free, you are in a safe place."
As for the top coat, that's what's going to keep chipping to a minimum—maximizing the time between sessions. "Always make sure that the free edge of the nail is painted with a polish and top coat," Abramcyk tells us here. Essentially this is just adding a light swipe right on the tip of your nail, so the rounded ends get color and coating too. Then, when you are home, seal the color with a top coat every three days—edge included. "This will prevent the edge from chipping, which is usually what happens first and annoys people."
Fall 2019's best nontoxic shades.
JinSoon Nail Polish in Koi
The inspiration for this collection, as noted above, is a still water garden. Most oranges run vibrant, loud even. But this pastel coral-orange is softer, calmer—perfect for fall.
Nail Polish in Koi, JinSoon ($18)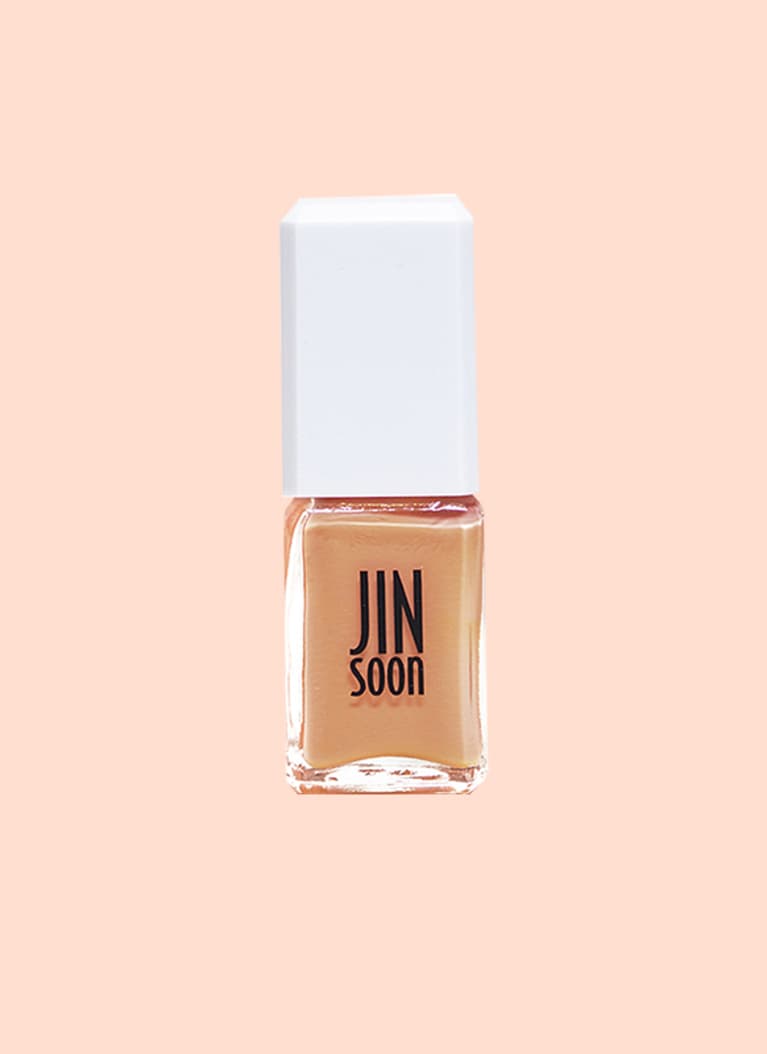 mindbodygreen
Zoya Nail Polish in Michaela
Perhaps the largest of the nontoxic nail brands, Zoya is available in places traditionally more mainstream. This dusty purple is part of their fall collection and looks just like an amethyst.
Nail Polish in Michaela, Zoya ($10)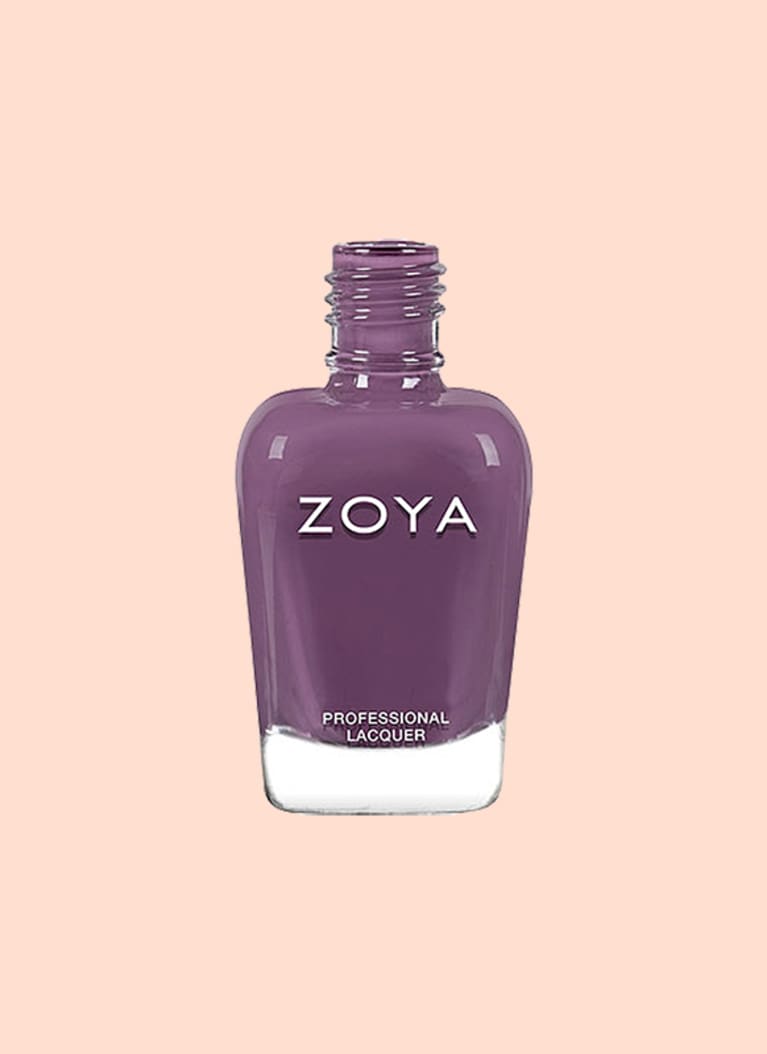 mindbodygreen
Olive & June Nail Polish in ECC
How could I not pick a polished named after our very own mbg Collective member Erica Chidi Cohen? For their fall collection, Olive & June released six colors (all 7-free, like the rest of their line) named for women who inspire Olive & June founder Sarah Gibson Tuttle.
Nail Polish in ECC, Olive & June ($8)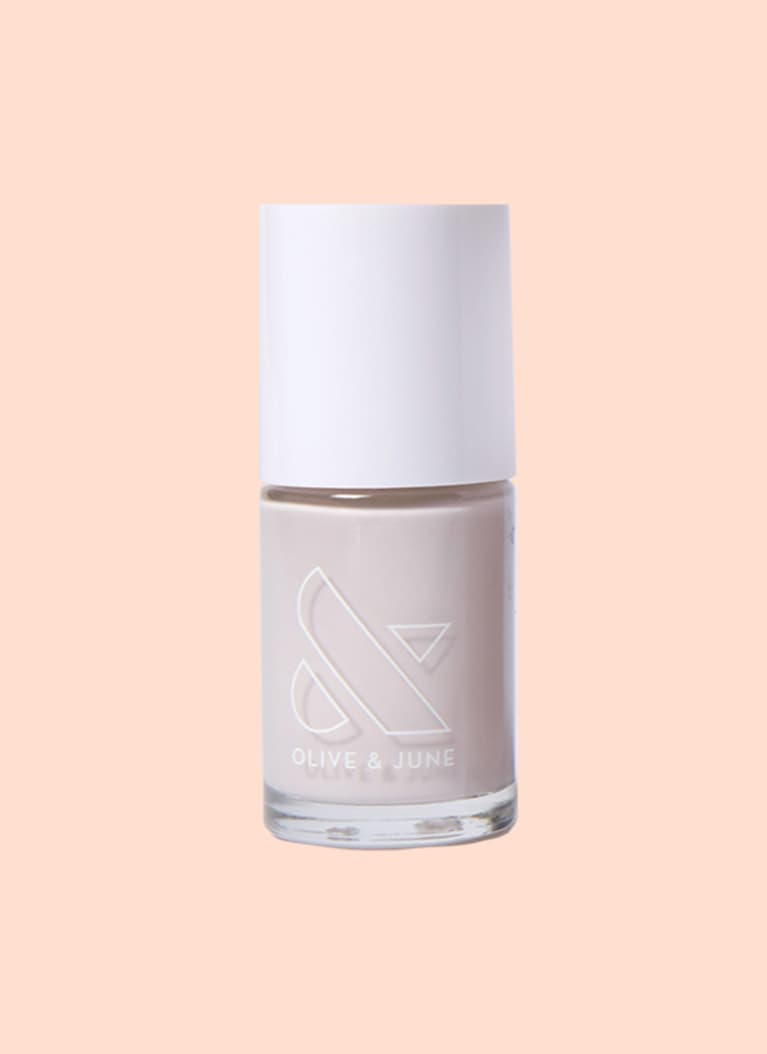 mindbodygreen
LVX Nail Lacquer in Sandstone
Known for their long-wear, 10-free formulas, LVX is the clean polish of the fashionable and trendy: They take their inspiration straight from the runway. This creamy nude is ideal for this fall's cozy sweaters and taupe hues.
Nail Lacquer in Sandstone, LVX ($18)
mindbodygreen
10 Free Chemistry Nail Polish
This brand is all about smart nail care and education (we love that!). Yes, their polishes are 10-free, but they also come with a plant extract complex that provides nail peptides, ceramides, and other good-for-you ingredients. The result? Stronger, healthier nails.
Nail Polish in Smooth Sailing, 10 Free Chemistry ($18)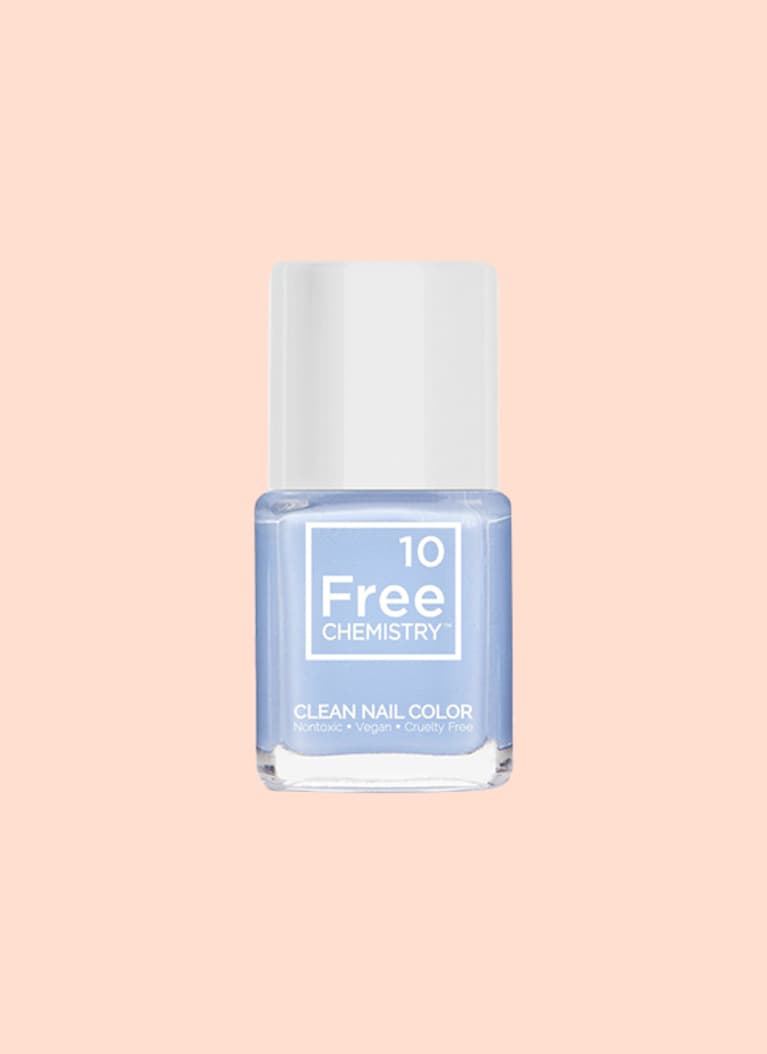 mindbodygreen
Orosa Pure Cover Nail Pain in Succulent
This new brand is not only 14-free, but the polish is to act as both a base and top coat. (We love an all-in-one here!) Their pre-fall collection is decidedly woo-woo inspired: Not only does it include this khaki green but also a poppy pink named Rose Quartz and a milky lilac named Wisteria.
Pure Cover Nail Pain in Succulent, Orosa ($14)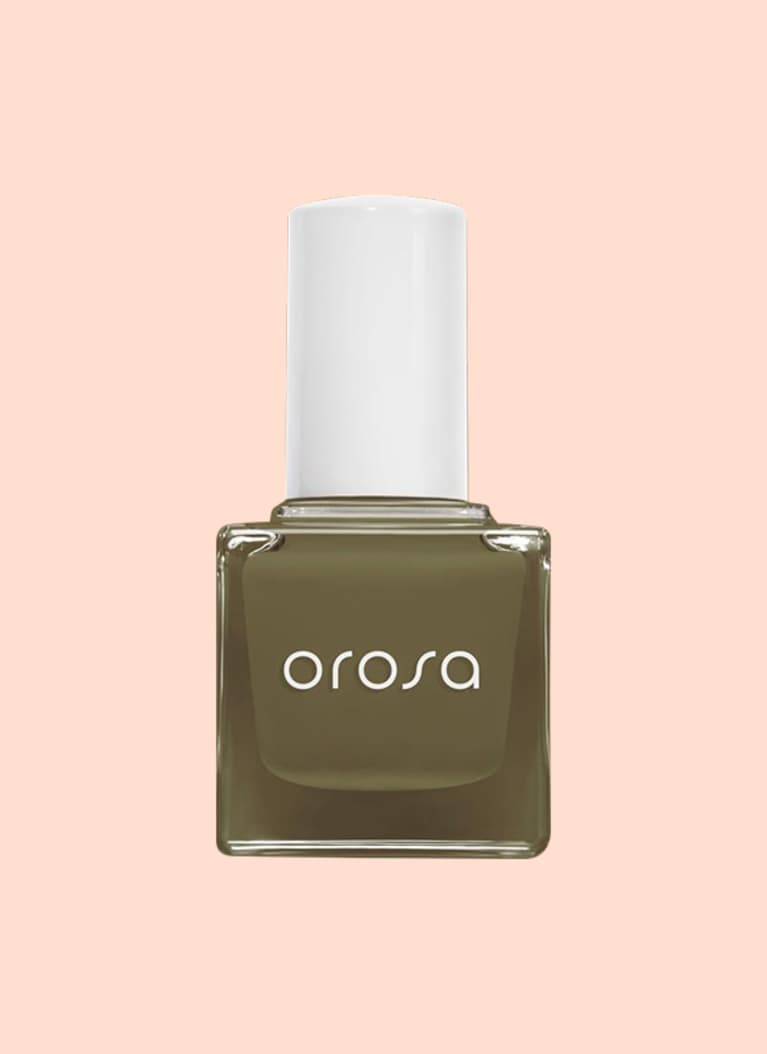 mindbodygreen
Priti NYC Polish Nail Polish in Chocolate Daisy
Because I can't help but include a rich, deeper shade for fall, this dark-chocolate-hued polish is the perfect mix of decadently cozy and earthy. (All of Priti's polishes are named after flowers, after all.)
Nail Polish in Chocolate Daisy, Priti NYC Polish ($15)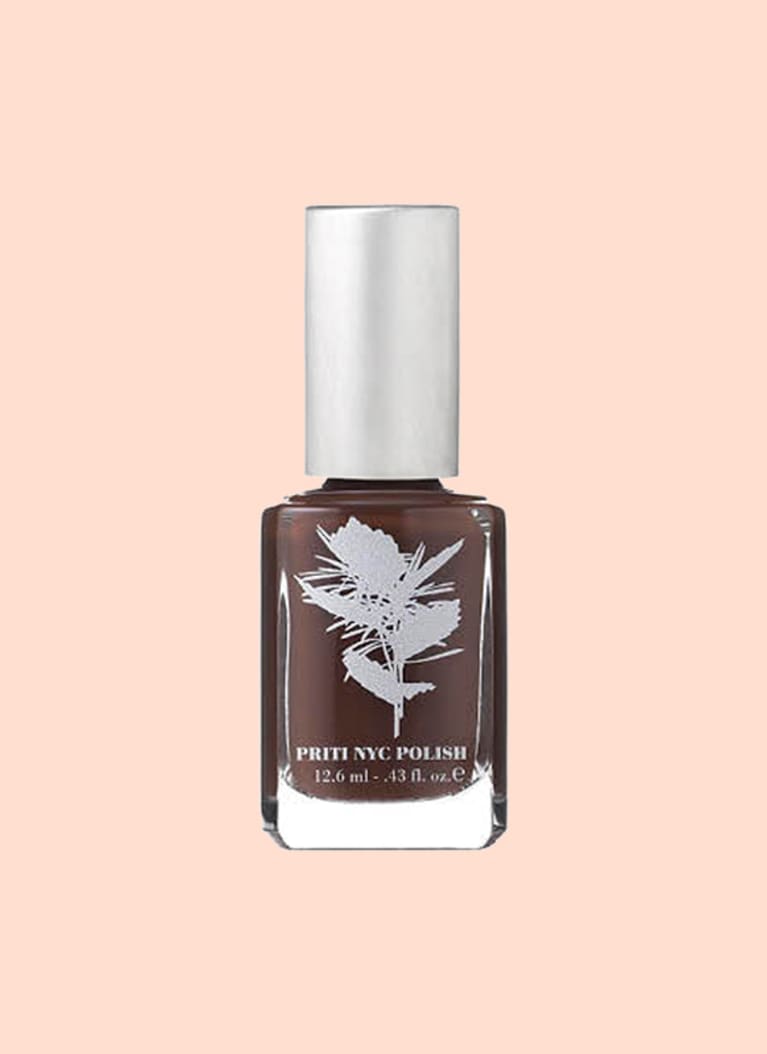 mindbodygreen
G Polish Nail Polish in Malibu
This sea-foam green is part of their California collection, and a nod to the chill, effortless cool of the West Coast wellness epicenter. Also cool: The polish is made in small batches in Los Angeles itself!
Nail Polish in Malibu, G Polish ($14)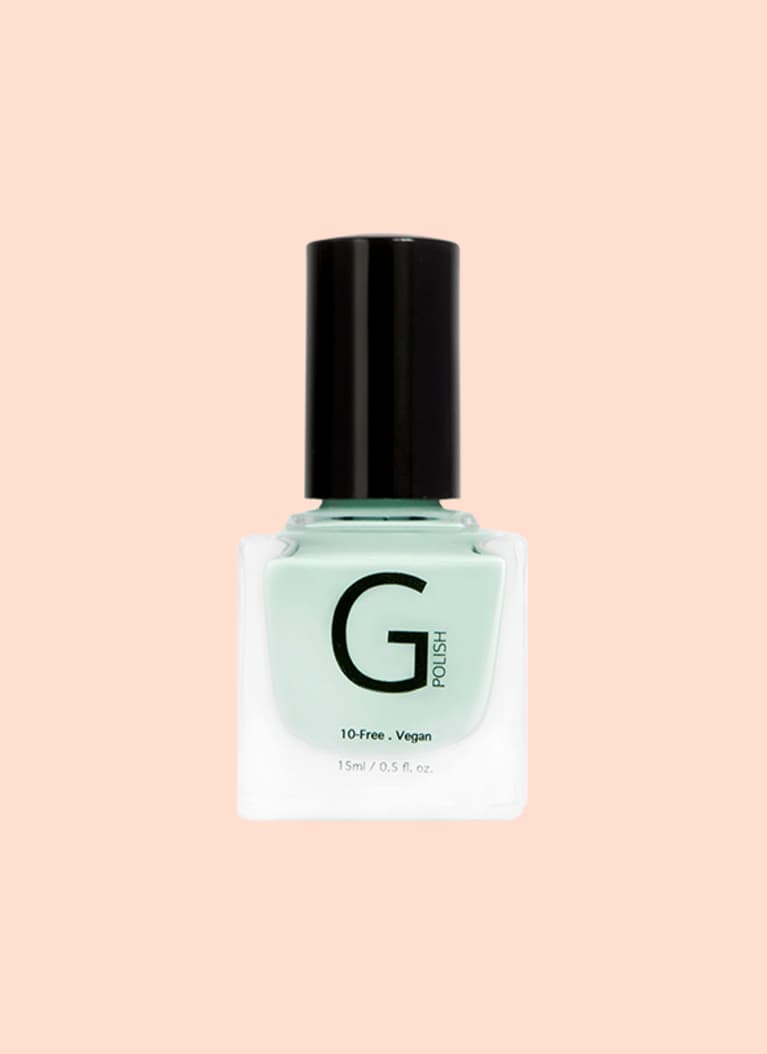 mindbodygreen
Dazzle Dry Nail Polish In Frozen Lemonade
A 9-free brand, Dazzle Dry is known for their fast-drying formula. This part of their new Sunday Morning collection and the sunny yellow shade inspires images of cheery mornings.
Nail Polish in Frozen Lemonade, Dazzle Dry ($18)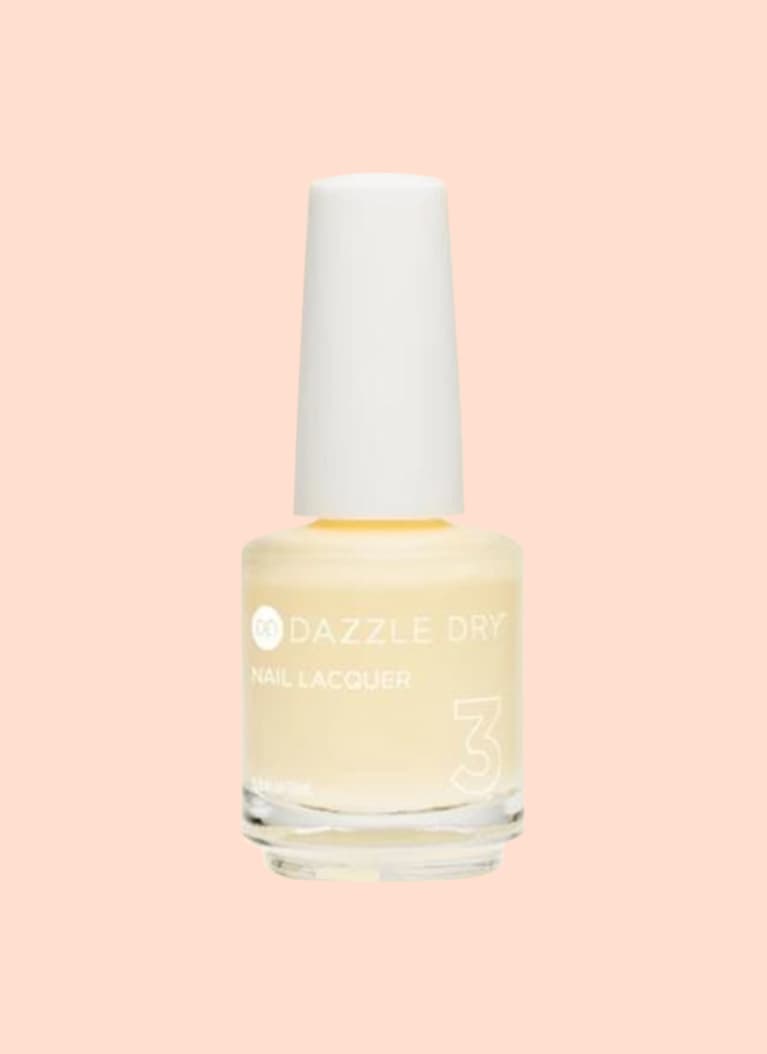 minbodygreen