The 10 Best Jade Rollers & Face Rollers Of 2020 For Smooth Skin
Contributing Wellness & Beauty Editor
By Lindsay Kellner
Contributing Wellness & Beauty Editor
Lindsay is a freelance writer and certified yoga instructor based in Brooklyn, NY. She holds a journalism and psychology degree from New York University. Kellner is the co-author of "The Spirit Almanac: A Modern Guide to Ancient Self Care," with mbg Sustainability Editor Emma Loewe.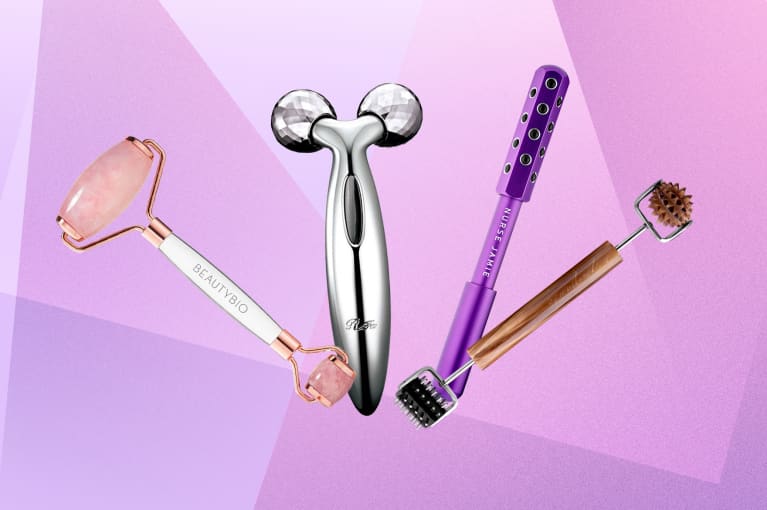 Our editors have independently chosen the products listed on this page. If you purchase something mentioned in this article, we may
earn a small commission
.
Last updated on July 29, 2020
It's not just you—jade rolling has exploded in popularity the last several years. Brands and retailers everywhere, natural and conventional, started stocking them, making them more accessible than ever before.
For a good place to start, check out this jade rolling tutorial for a how-to, and then check out the face rollers below, which come in all shapes and sizes (no, it's not just jade rollers!) So here's a comprehensive guide to the most popular face rollers on the market—and exactly what they do.
Beauty Bio Rose Quartz Roller
Does it matter what stone your roller is made from, or the quality of that stone? Many believe different stones contain different healing properties, yes, but we're sure there isn't one that's bad for your face. When choosing a stone, go with whichever one you feel drawn to. The most important aspect is to check to see that it's fairly and ethically sourced. This is a favorite because it's sturdy, large (you can use it on your body, too), and high-quality—no squeaky rollers here—and has a second end that's ideal for the smaller contours of the face.
Rose Quartz Roller, Beauty Bio, $60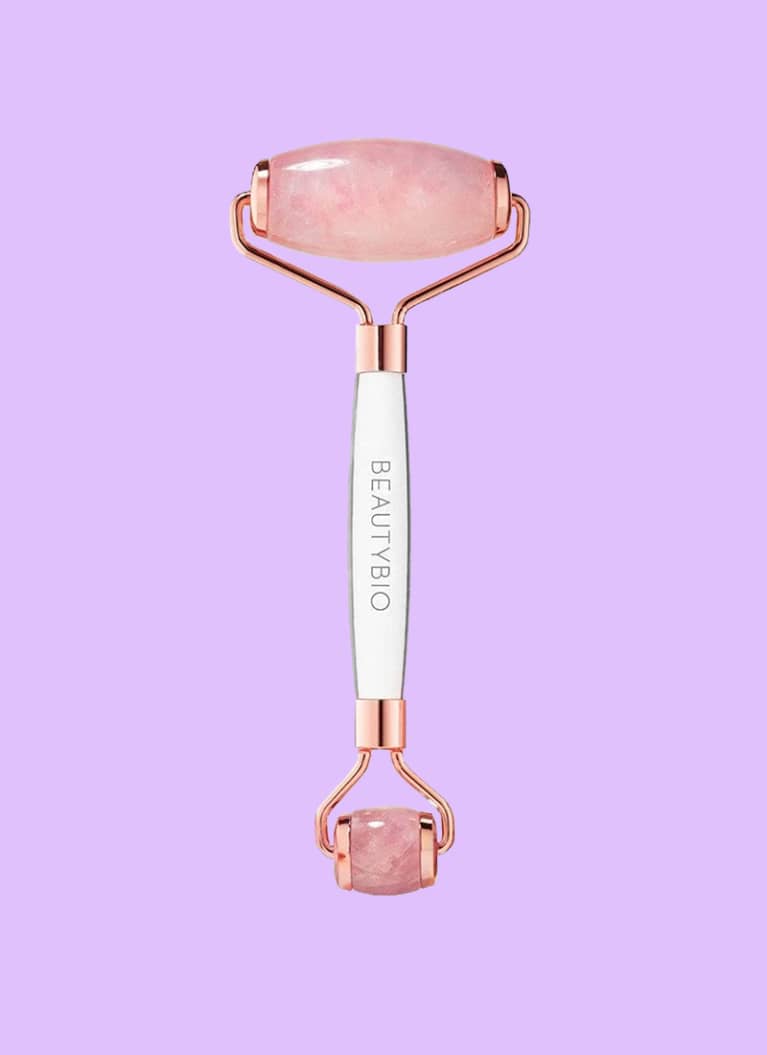 mindbodygreen
Nurse Jamie Uplift Massaging Facial Roller
One of Jessica Alba's favorite facial tools, the Nurse Jamie uplift massaging facial wand has a roller end that's studded with 24 small stones to help rejuvenate, lift, and energize the skin. Jamie Sherrill, the founder of the skin care brand and celebrity favorite Los Angeles–and Abu Dhabi–based medispa, is a registered nurse and designed the tool to mimic the movements in one of her signature facials so her clients could continue care at home. It's similar to a jade roller but more portable—a perfect option for travel.
Uplift Massaging Facial Roller, Nurse Jamie, $69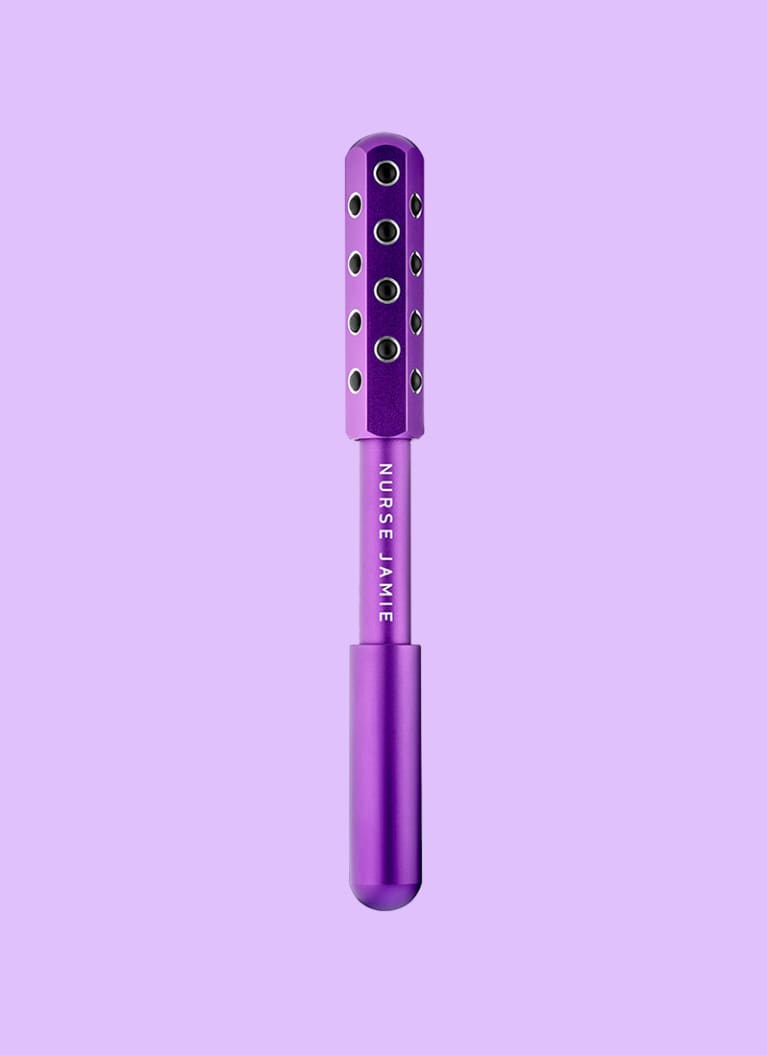 mindbodygreen
Skin Gym Face Sculptor
Puffiness, begone: This dual-pronged sculptor fits along the natural contours of your bone structure, kneading the skin until it looks lifted and carved. The two smooth globes are able to massage each muscle with a touch more intensity—perfect for, say, teeth-grinders who may face a sore jaw in the a.m.
Face Sculptor, Skin Gym ($69)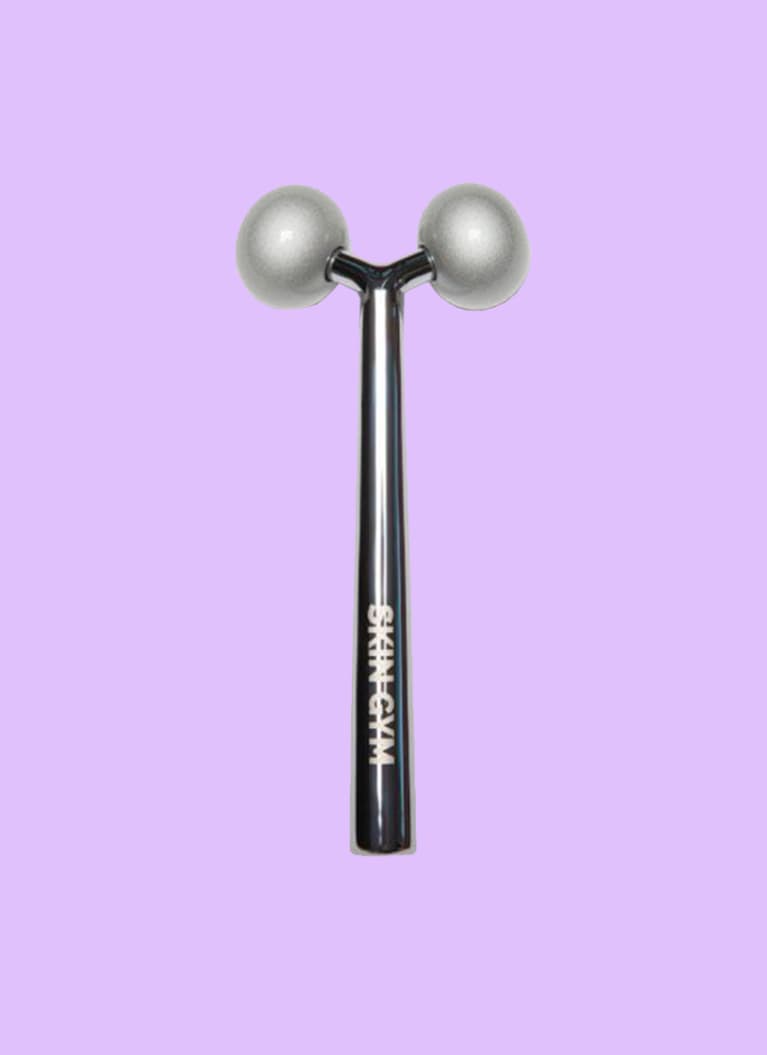 mindbodygreen
Jenny Patinkin Rose on Rose Face Roller Petite
Your eyes and mouth contain these tiny, delicate muscles that need a bit more attention—and a normal-sized roller might not cut it. Add this adorable mini to your arsenal to target those smaller, more delicate areas. It fits in the palm of your hand (perfect to toss into your tote for a boost of circulation throughout the day), and the results are just as mighty.
Rose on Rose Face Roller Petite, Jenny Patinkin ($32)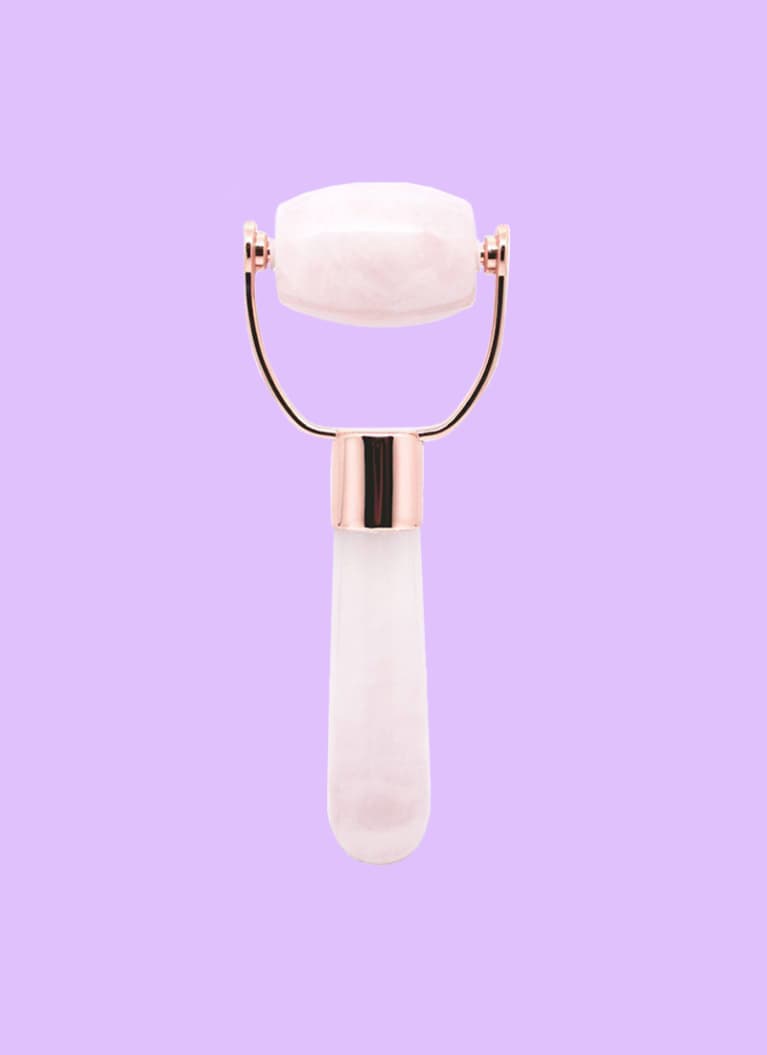 mindbodygreen
Alder New York Black Obsidian Facial Roller
In terms of gemstones, rose quartz and jade typically receive most of the fanfare. But allow us to put black obsidian on your radar: This crystal forms from rapidly cooling lava, and it's thought to carry a calming and positive energy as you roll on, some even touting its ability to release energetic imbalances. It looks quite chic on a vanity, too.
Black Obsidian Facial Roller, Alder New York ($40)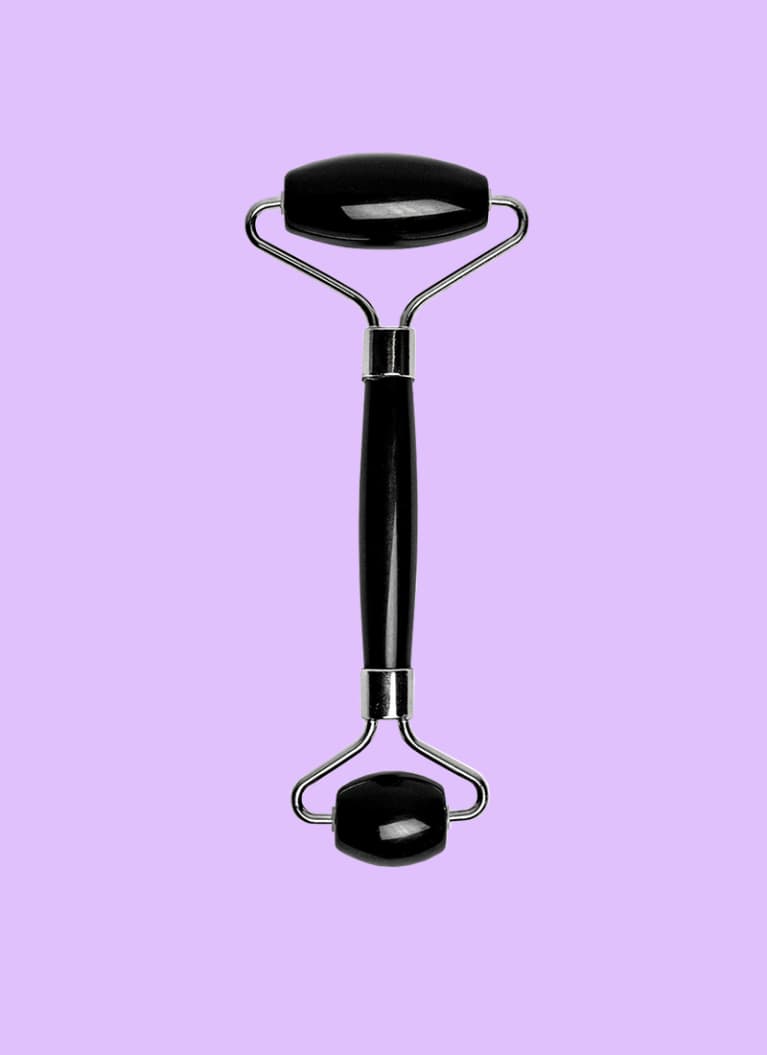 mindbodygreen
Herbivore Botanicals Jade De-Puffing Face Roller
Let's chat about the famed jade roller, shall we? The stone has been used for thousands of years in traditional Chinese medicine, both for its anecdotal health and beauty benefits: It's known for attracting luck and opportunity, as well as balancing stress levels. And in terms of skin perks, many claim it's good for managing inflammation and reducing redness. Try a few passes of this smooth stone if your skin needs a little soothe.
Jade De-Puffing Face Roller, Herbivore Botanicals ($30)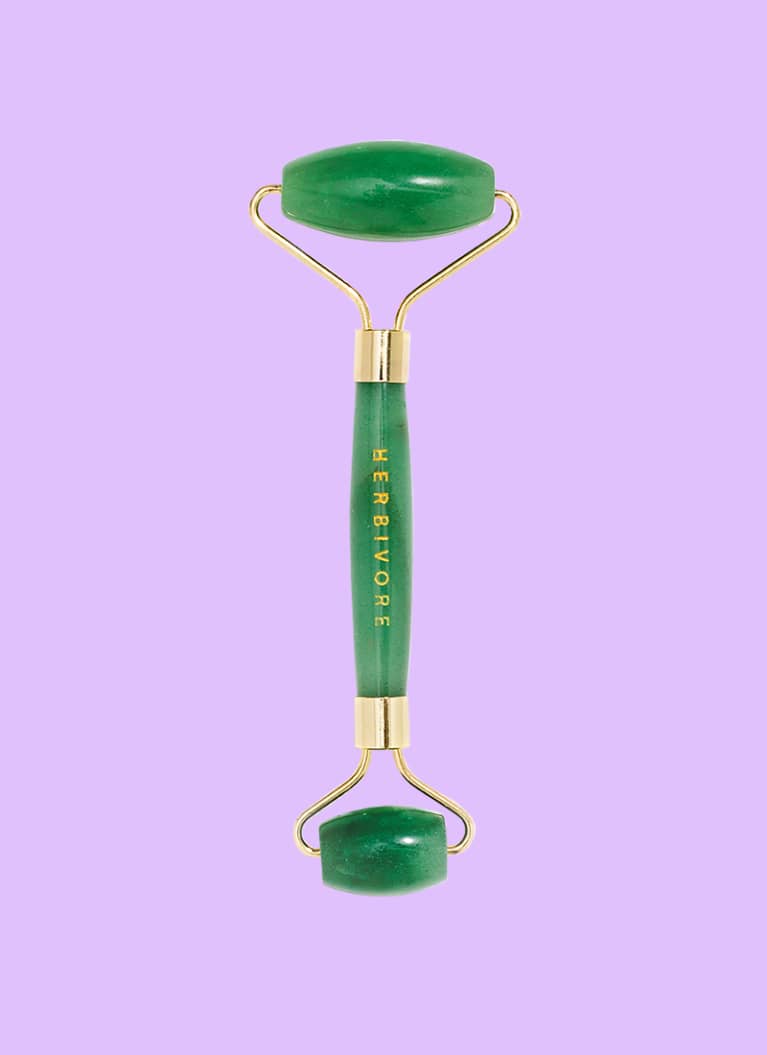 mindbodygreen
Jillian Dempsey Gold Sculpting Bar
Created by the eponymous celebrity makeup artist, this 24-karat gold sculptor puts in the capital-W Work. With a vibrating T-bar, you'll see practically instant definition as you massage across your skin. Prepare to sigh with relief and say: Oh, there are my cheekbones.
Gold Sculpting Bar, Jillian Dempsey ($195)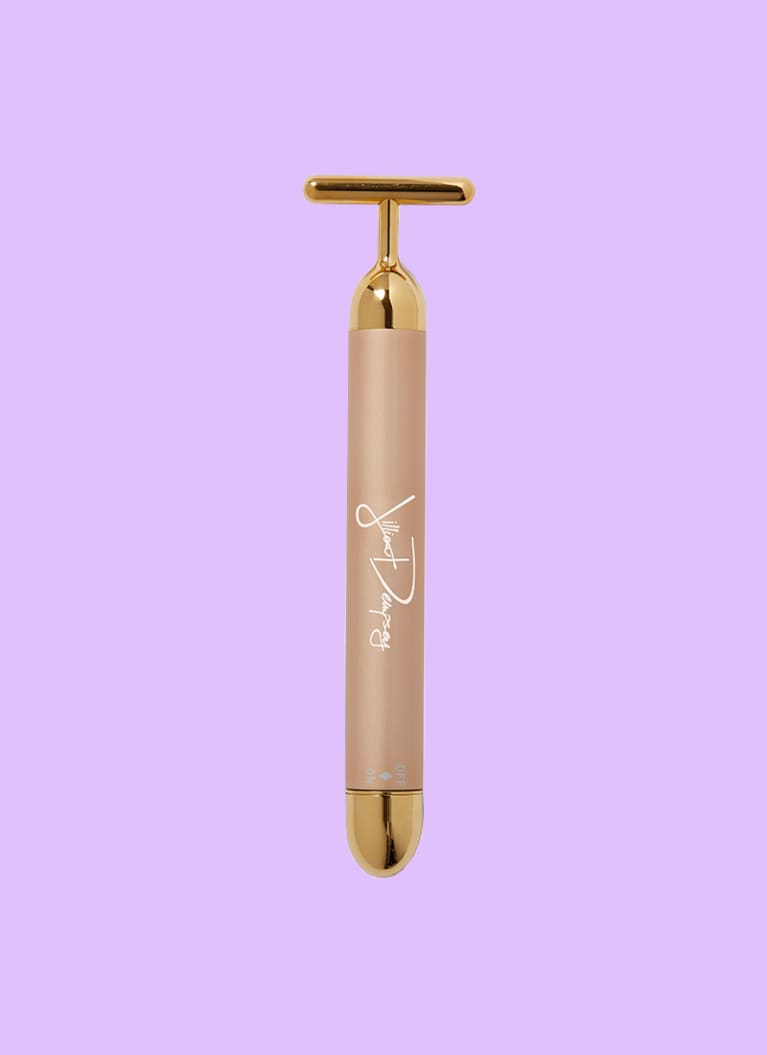 mindbodygreen
La Bhanga Beauty senn Facial Contour Bar
Another jade number, this tool provides gentle-yet-intense skin stimulation. With 6,000 micro vibrations per minute, it's able to define your face with just a gentle glide across your skin. (Use upward and outward strokes to lift and contour the skin to perfection.) Another pro tip: Twist off the stone and place in the freezer overnight for even more of an ahhh-inducing sensation.
senn Facial Contour Bar, La Bhanga Beauty ($70)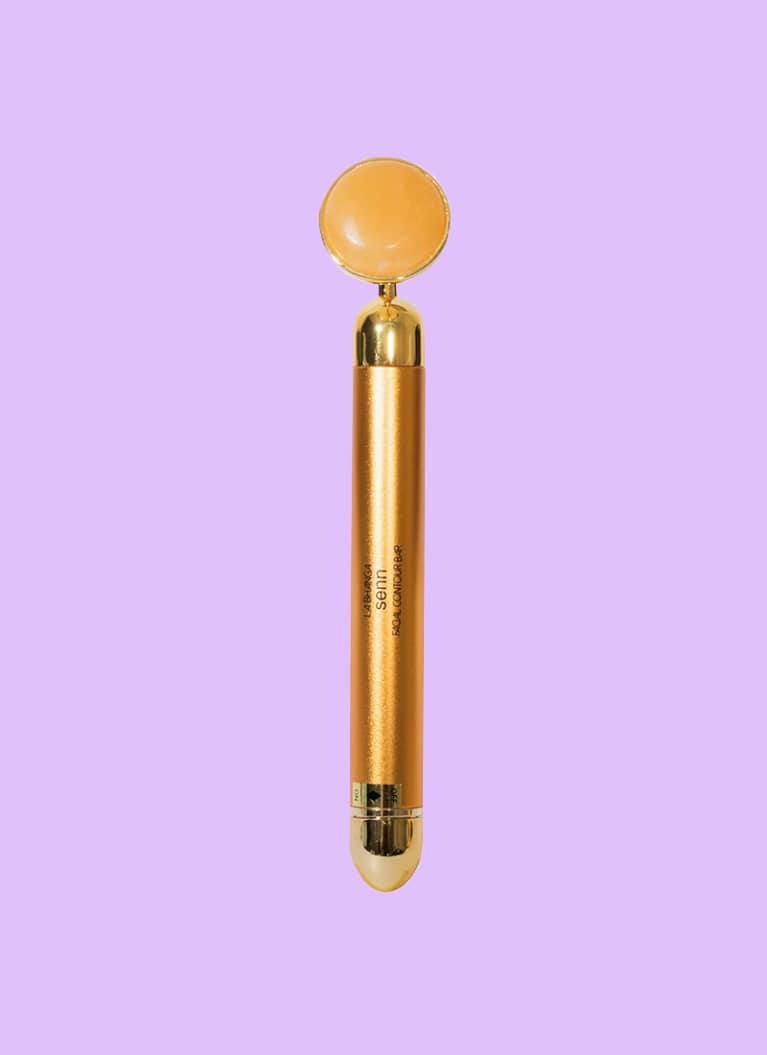 mindbodygreen
Reflexology Boutique Nº206 - Yin | Yang Facial Roller
This double-sided roller is truly two products in one, each with slightly different benefits for a balanced, comprehensive rolling experience. The yin end (that's the toothed side) is meant to catalyze a skin-enhancing response and drain retained fluids (similar to microneedling, without the scary, puncturing needles), while the spiked yang end works to tone and stimulate circulation. Feel free to alternate between yin and yang for an all-over glow.
Nº206 - Yin | Yang Facial Roller, Reflexology Boutique ($55)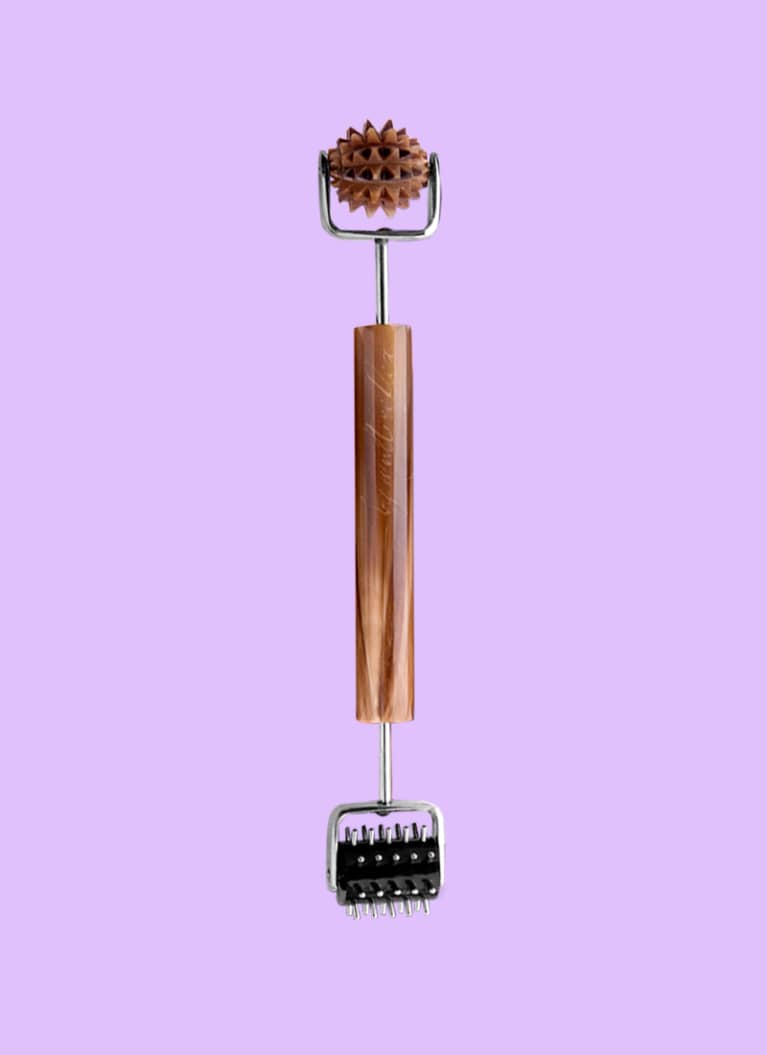 mindbodygreen
ReFa Carat Face Roller
Like the Nurse Jamie facial roller, the ReFa was designed to mimic an esthetician's healing touch. Two large platinum-coated, multi-angular balls sit atop a handle, which look something like a mirrorball, but they feel heavenly when massaging the contours of your face, jawline, and my favorite, the neck and shoulders. A small solar panel powers the device, delivering a subtle microcurrent for an energizing boost to the skin. It's a great option for someone looking to level up from their jade roller.
Refa Carat Face, Refa, $220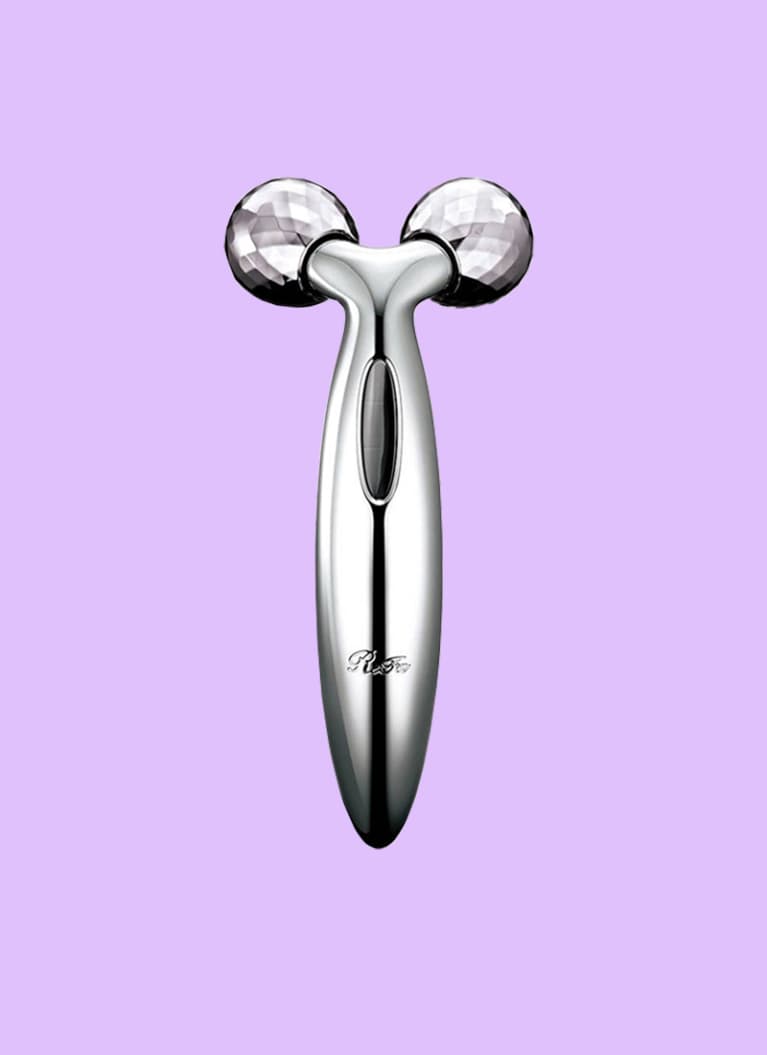 mindbodygreen