mbg Sustainability + Health Director
By Emma Loewe
mbg Sustainability + Health Director
Emma Loewe is the Senior Sustainability Editor at mindbodygreen and the author of "Return to Nature: The New Science of How Natural Landscapes Restore Us."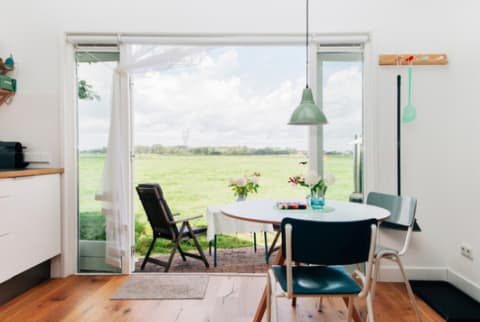 April 21, 2017
Chalk it up to spring fever, but it seems like just about everyone we know has been on a decluttering kick lately.
"I was looking at my drawers full of wool sweaters this weekend and it just made me sad, so I decided to do something about it," says mbg's senior fitness and yoga editor, Leigh Weingus, who then forwent Saturday night plans to sift through her entire apartment, donating or storing anything that didn't fit the vibe of the new season.
Advertisement
This ad is displayed using third party content and we do not control its accessibility features.
We all know that a good declutter can have restorative benefits. Getting those shelves in order can feel a whole lot like getting the rest of your life in order, too. But the process can be a pain sometimes. That's why mbg works with some of the foremost experts in organization and home design to share advice on how to declutter in a way that's painless, rewarding, and ultimately fun.
Here are some of the top tips they've shared over the last year. Give them a try this weekend and prepare to part with those sad wool sweaters and wintry reminders (responsibly, of course) and welcome spring with wide open arms.
1. Cut yourself some slack.
So that year, I made a deal with myself: I promised to forgive myself for the inevitable "mistakes" that were bound to crop up. I tried to remember that, in life, it's rare to make decisions that are clearly "right" or "wrong" and to remind myself that there won't be anyone waiting around with a red pencil to give me a letter grade on how I did at the end.
—Eve O. Schaub in a piece on her year of decluttering
2. Start small.
Instead of making grandiose statements such as, "I'm going to get rid of everything I own on Saturday," reframe your intention into something like, "This Saturday I am committed to cleaning out my chest of drawers. I will give away anything that no longer fits me well or doesn't work with my current lifestyle." You will gain natural momentum by starting small.
—Lili Petit in her article on how to make decluttering a spiritual experience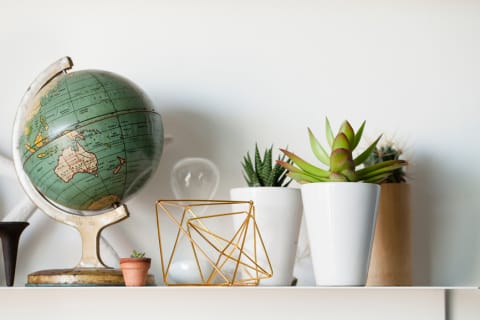 Advertisement
This ad is displayed using third party content and we do not control its accessibility features.
3. Divide your home into sections.
Rather than organizing one category at a time and pulling every book, knickknack, or thingamabob out of its hiding place all at once, chunk out the project by one area and room at a time. There are psychological benefits from the transformation of one space at a time that tends to boost people's momentum. Also, as you find items that belong in the previously organized space, it's easy to slip those newly discovered items into the freshly created system.
—Melody Mesick and Monica Leed in an article on the merits of the Kondo method
4. Ask the hard questions first.
Not everything in our homes is worthy of a home. So before you get crazy trying to find real estate for everything you own, try a simple exercise: Hold up any item from your home and ask yourself, if this were living, breathing, and alive, and needed a place to live, as if it were a valued family member, would I give it a home? Answer honestly. You'd be surprised how quickly we lose connection to the things that we own.
—Maeve Richmond, for a piece on how to keep your home organized all year round
Advertisement
This ad is displayed using third party content and we do not control its accessibility features.
5. Let go of anything that makes you feel guilty.
Nagging objects, photos, and furniture should be removed. Think about that exercise bike in your living room that you rarely use, that huge toolbox in your kitchen cabinet that your dad got you so you could become handy, that pressure cooker that takes up all your counter space but never gets turned on. Ask yourself what these objects say to you. If you're not using them, they might subtly convey that you are in less-than-excellent shape, that you will never please your dad or be handy like him, that you will never be able to make holiday meals like your mom—you get the picture. We don't need more nagging in our lives.
—Marianne Gordon in her article on how feng shui principles can help you clean your home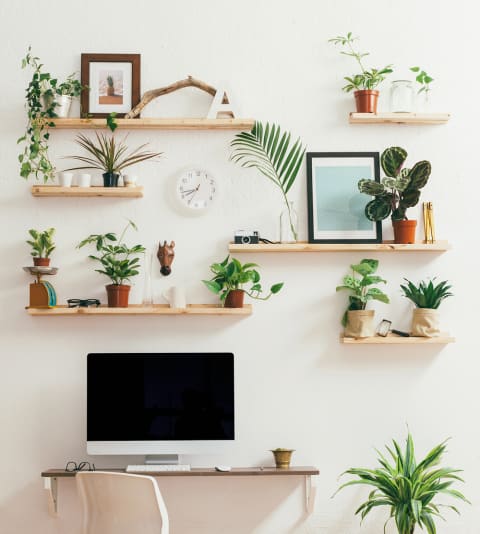 Advertisement
This ad is displayed using third party content and we do not control its accessibility features.
6. For every item that comes in, throw something out.
Abiding by the "one in, one out" rule is a great way to avoid unnecessary clutter. For every one thing that you buy—whether it's clothes, books, or a toy—throw a similar item out, give it away to a friend, or donate it to charity. This will help you keep your belongings down to a manageable number and make you question whether or not you really need to make new purchases in the first place.
—Jo Hartley in her article on how to declutter your home and mind at the same time
7. Top off your declutter with good vibes and plenty of plants.
Once you've decluttered, conduct a space clearing to clean the energy of your space from past upsets. If you've had negative people or situations inside your home, that negative energy lingers so you must clear it for a fresh start. You can hold a sage, cedar, or rosemary ritual, or try a rainbow home cleanse. After the space clearing, feel free to perform a house blessing to instill your intentions purposefully into the environment.
Live plants and flowers increase positive energy and harmony as well as bring oxygen into the environment, helping you to move forward with greater happiness and ease. Once you dot your space with greenery, open the shades and allow natural sunlight to bathe each room.
—Jayme Barrett in her article about how to craft a home that supports your intentions
Advertisement
This ad is displayed using third party content and we do not control its accessibility features.