The 7 Best New Facial Tools — That Go Way Beyond Gua Sha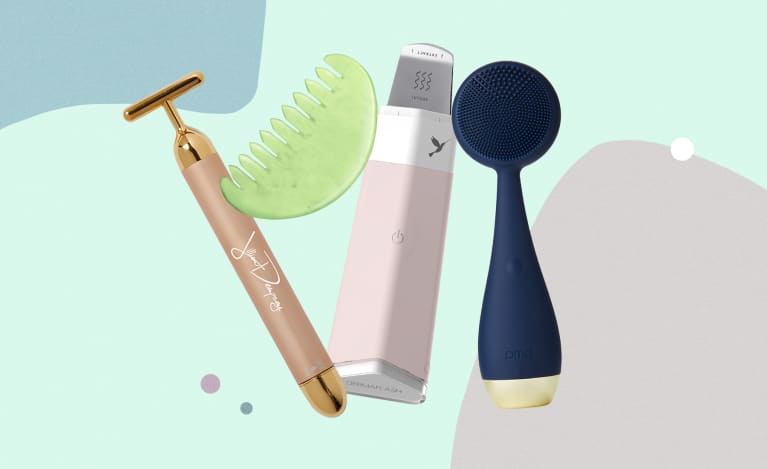 Our editors have independently chosen the products listed on this page. If you purchase something mentioned in this article, we may
earn a small commission
.
Thanks to the facial roller explosion of late, facial tools of all kinds are entering the market. And while there will always be a soft spot for the classic sculpting stones and slick marble rollers, these usher in a whole new generation. If facial stones were akin to a massage, consider these an all-access pass to the finest spa you can imagine. Some target your full body, others your scalp; some unclog your pores, others buzz away puffiness. What they have in common? They're all extremely effective.
Jillian Dempsey Gold Sculpting Bar
Celebrity makeup artist Jillian Dempsey is known in the beauty industry for her immaculate work on the industry's young and sparkly—as well as her to-lust-after organic makeup. And while that's hard to outdo, this vibrating sculpting bar just might outshine the rest (it is 24K gold after all). As you smooth it under your cheekbones and across your jawline, watch puffiness disappear and skin lifted. Yes, it's that instant.
Gold Sculpting Bar, Jillian Dempsey ($195)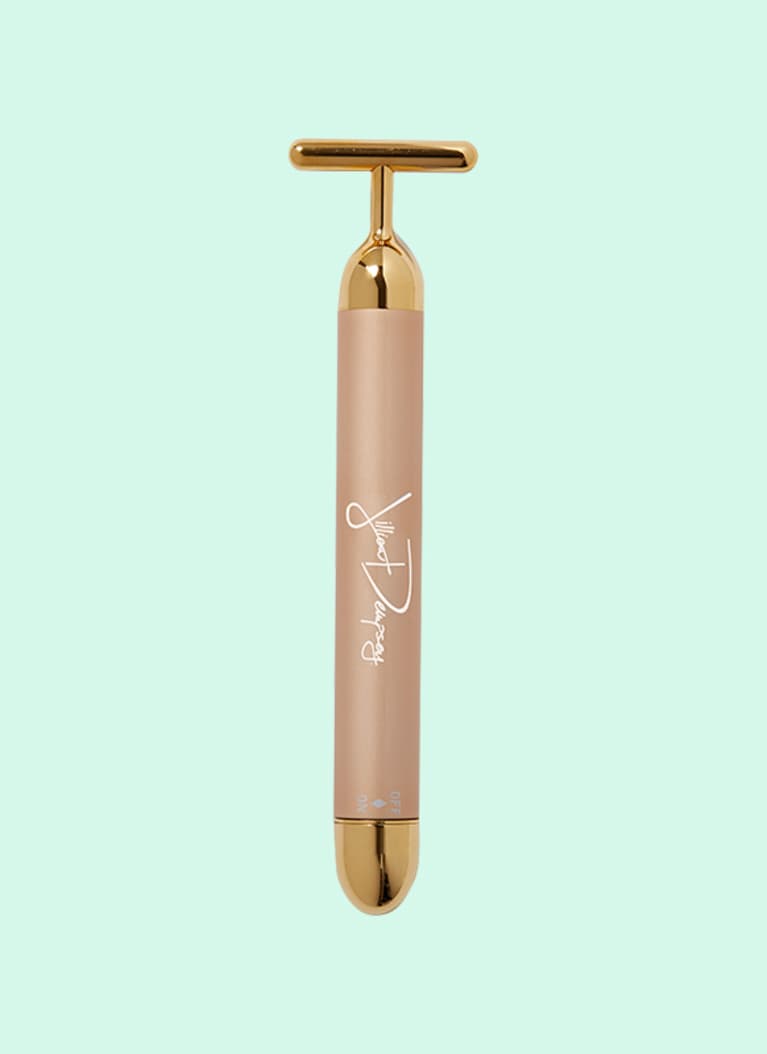 mindbodygreen
Hayo'u Beauty Restorer Comb
For both your hair and body, this luxe-looking comb promotes circulation from literally head-to-toe. Here's why I really love it: It can ease scalp tension. Firmly press the bristles against the scalp, starting at the root to the nape. But don't pull in one long stroke like you might when actually brushing your hair; instead make short 1-inch motions.
Restorer Comb, Hayo'u Beauty ($49)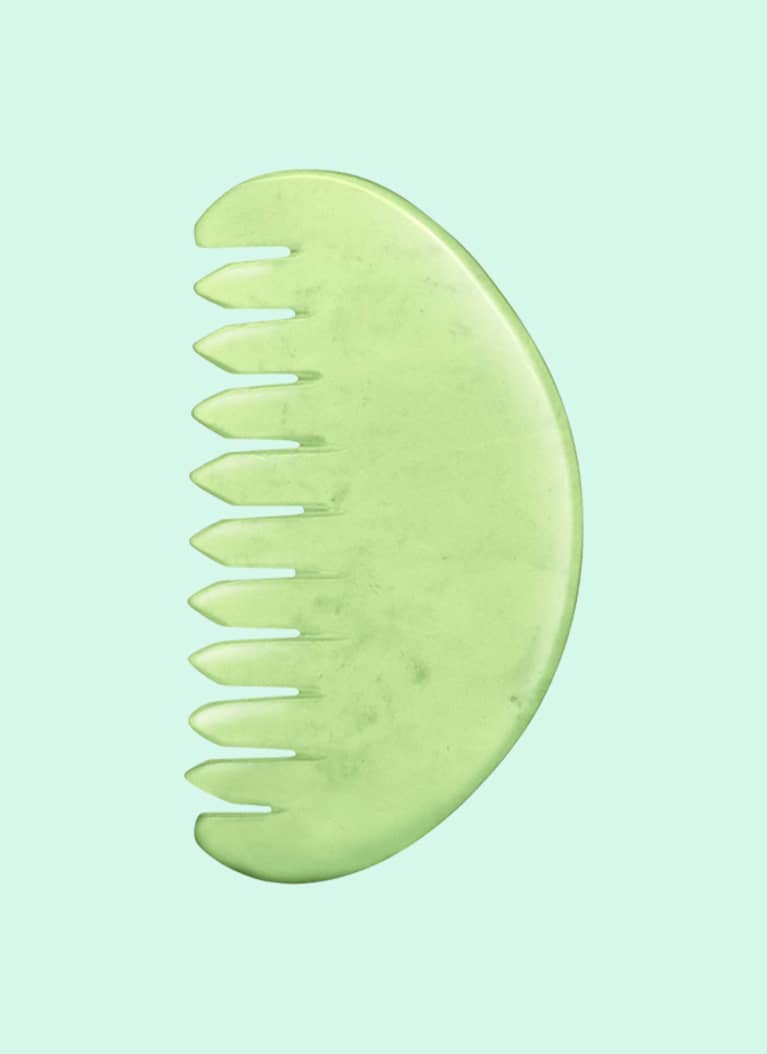 mindbodygreen
PDM Beauty Clean Pro
This vibrating facial tool helps remove makeup and deep-clean your pores while reducing water retention and minimizing fine lines. And that's just when you use the side with the bristles. Flip it over (the back side has a warming pad) and use it to massage in serums or oils.
Beauty Clean Pro, PDM ($149)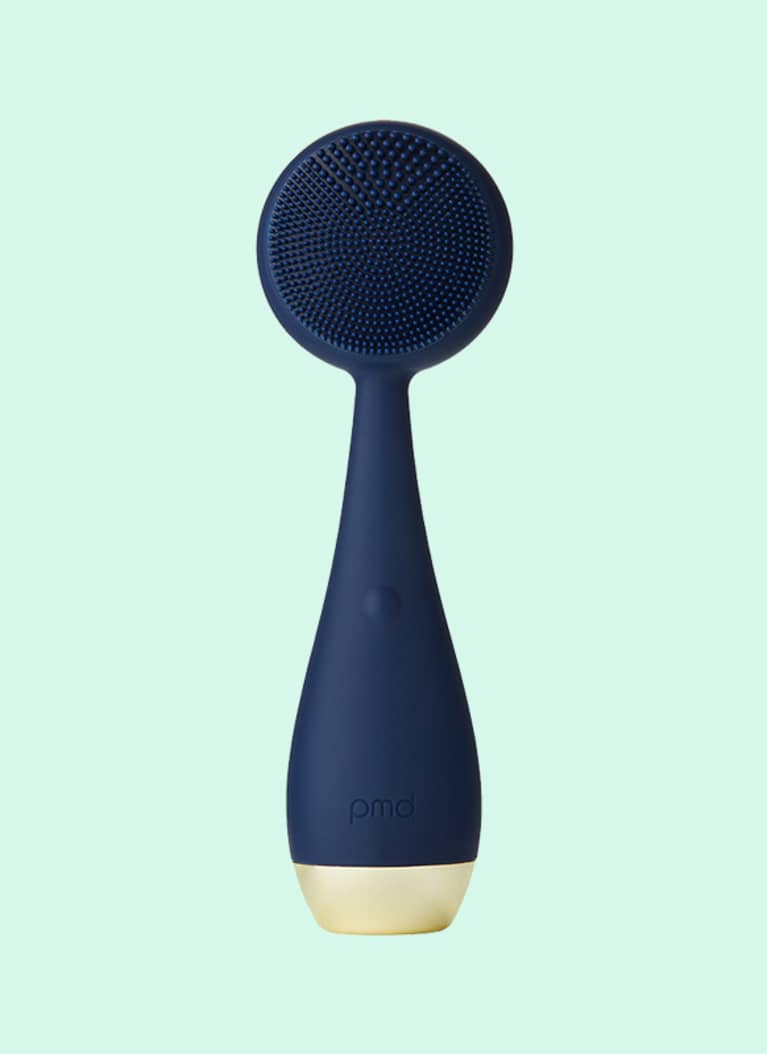 mindbodygreen
Nourish By The Now Rose Quartz Gua Sha
I've actually written about this little tool before when I started practicing at-home body gua sha. Well, it's so handy I decided to write about it again. It has since found its permanent home on my work desk so I can take midday neck gua sha breaks (start at the nape and pull down to the shoulders; repeat about 10 times each side). It's the best stress relief money can buy.
Rose Quartz Gua Sha, Nourish By The Now ($18)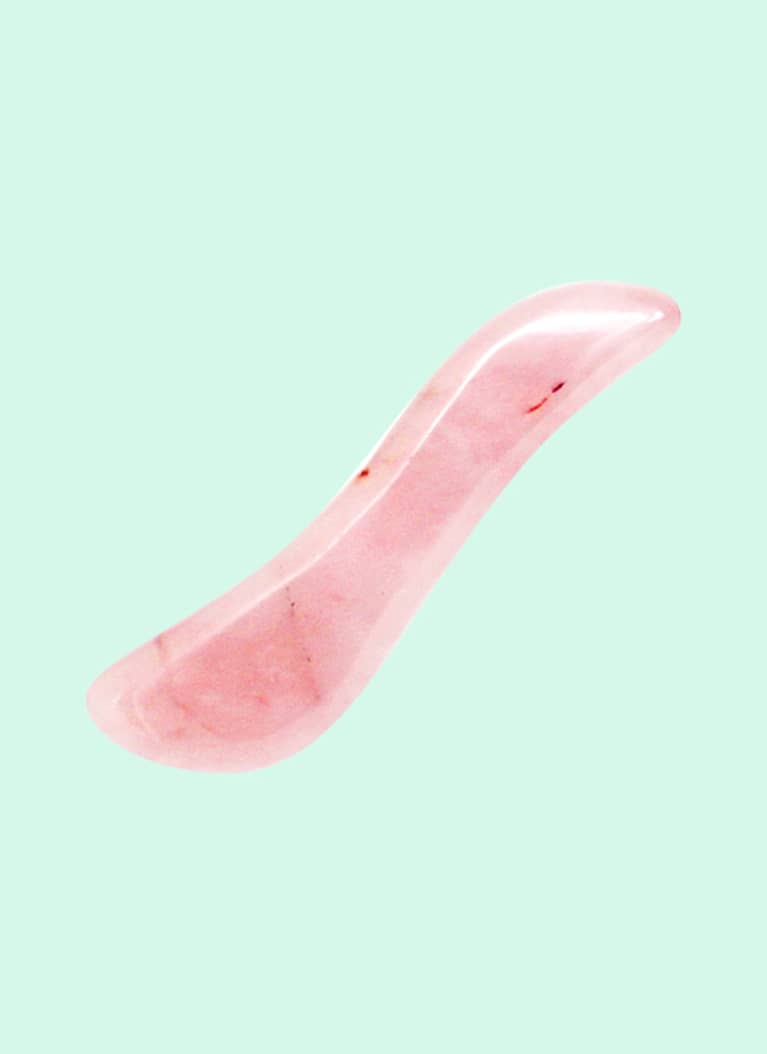 mindbodygreen
Dermaflash Dermapore Pore Extractor & Serum Infuser
You might know Dermaflash from their at-home dermaplaning device (that exfoliating tool that removes peach fuzz and dead skin cells). Their newest is an ultrasonic device that blasts pores clean and helps infuse your favorite serum deep into the skin. Consider me sold.
Dermapore Pore Extractor & Serum Infuser, Dermaflash ($99.95)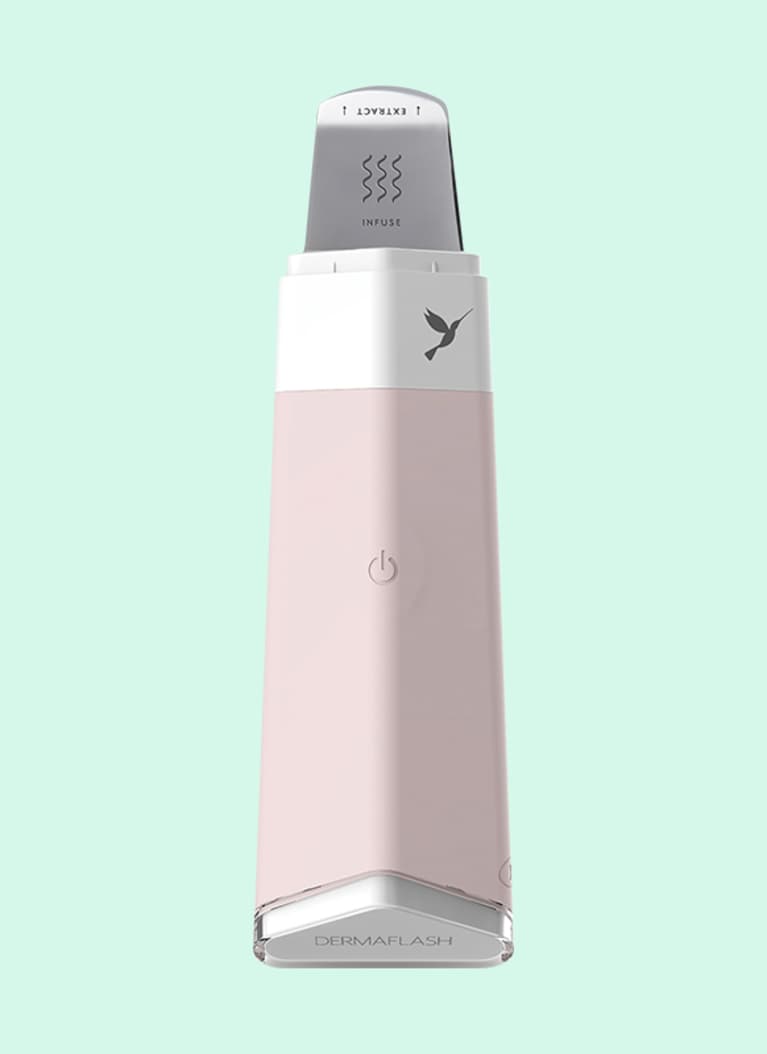 mindbodygreen
Esker Allover Jade Roller
This hefty and extra-large jade roller is made for everything below the face. The instructions are simple: Post-shower, slather on oil and work it in with easy, upward motions. At first I was afraid of the jade "spikes" on top, but it actually gives the most satisfying sensation—like you've finally reached the itch you could never scratch.
Allover Jade Roller, Esker ($65)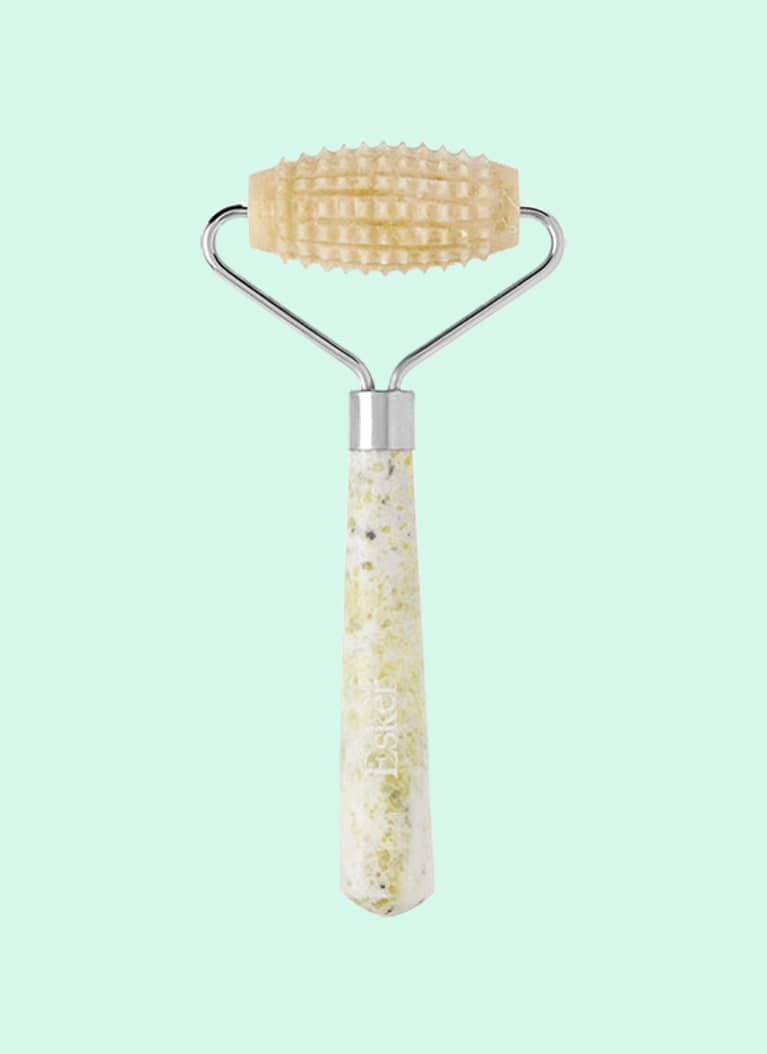 mindbodygreen
Province Apothecary Daily Glow Dry Facial Brush
Did you know you can dry brush your face? I might wager you know you can dry brush your face. If you didn't, it has all the same benefits of dry brushing your body. You'll just need a separate brush with fibers gentle enough for the face (these are made with ethically sourced goat hair, which are gentle enough for the delicate facial skin). Second, do it first thing in the morning on dry skin—so before washing your face.
Daily Glow Dry Facial Brush, Province Apothecary ($52)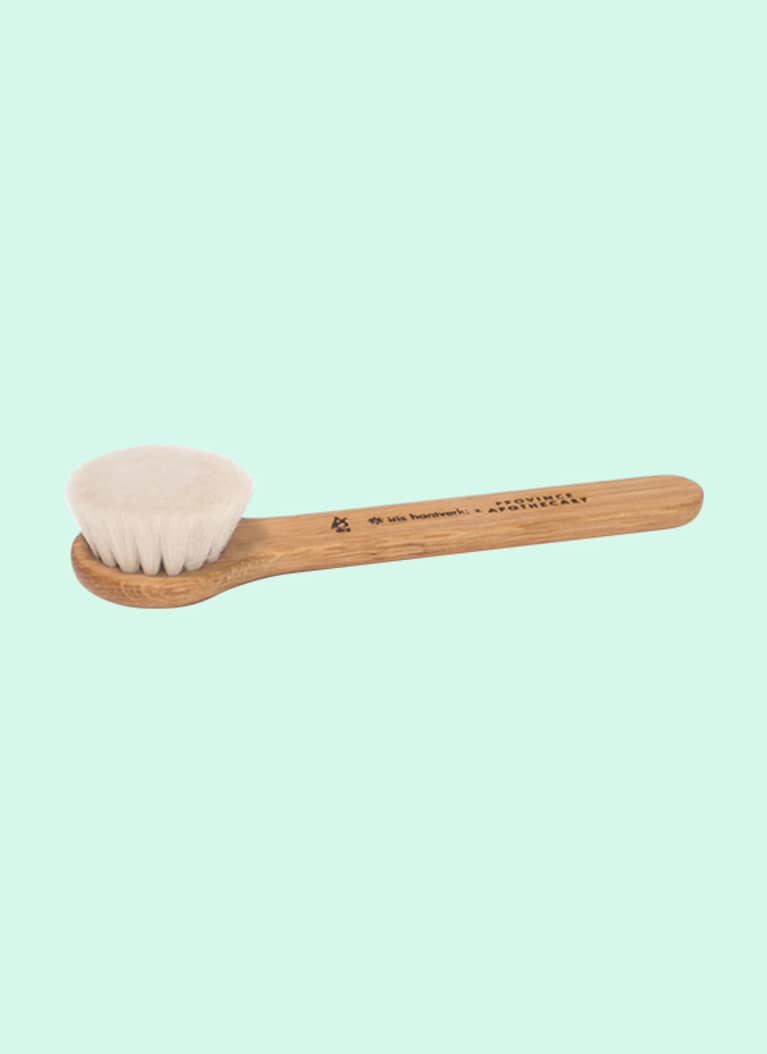 mindbodygreen
La Bhanga senn Vibrating Jade Facial Contour Bar
This hybrid tool mixes old and new. The sleek pad is made with genuine jade, but if you twist the gold bottom, it starts to vibrate (at 6,000 micro-pulses per minute). Use it all over your face, like you would a traditional gua sha stone, to see dramatic improvement of circulation and lymphatic drainage.
senn Vibrating Jade Facial Contour Bar, La Bhanga ($70)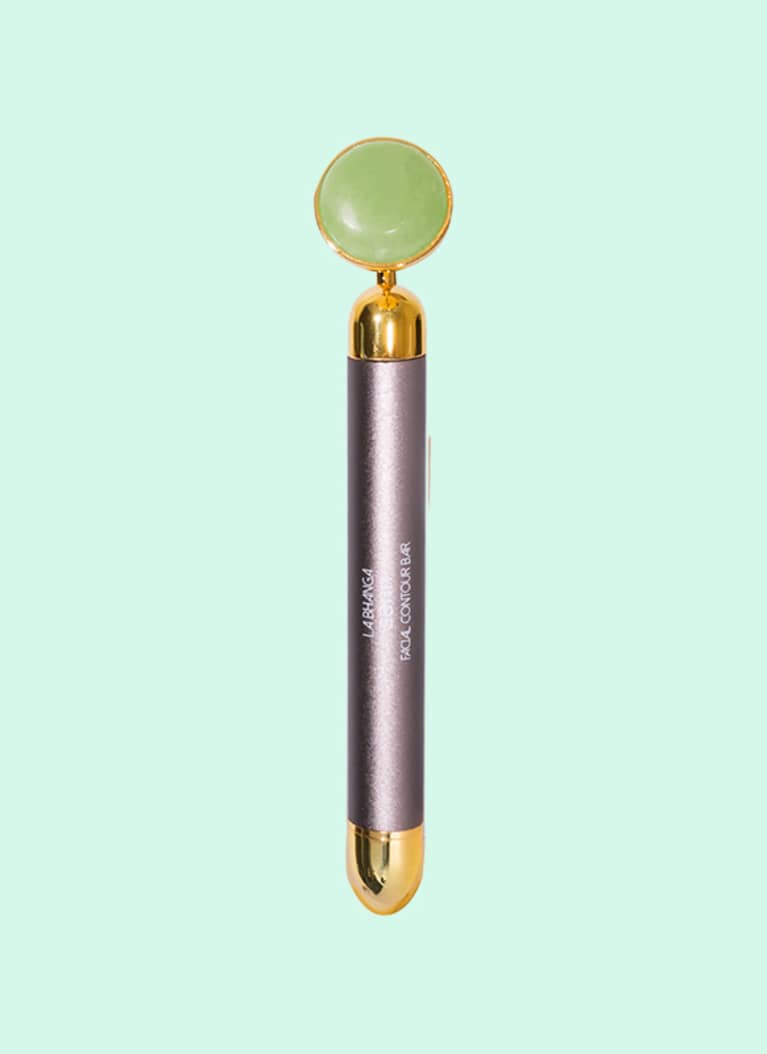 mindbodygreen
And do you want to turn your passion for wellbeing into a fulfilling career? Become a Certified Health Coach! Learn more here.