Shop Sustainably: These 13 Beauty Brands Make Recycling Empties Way Easier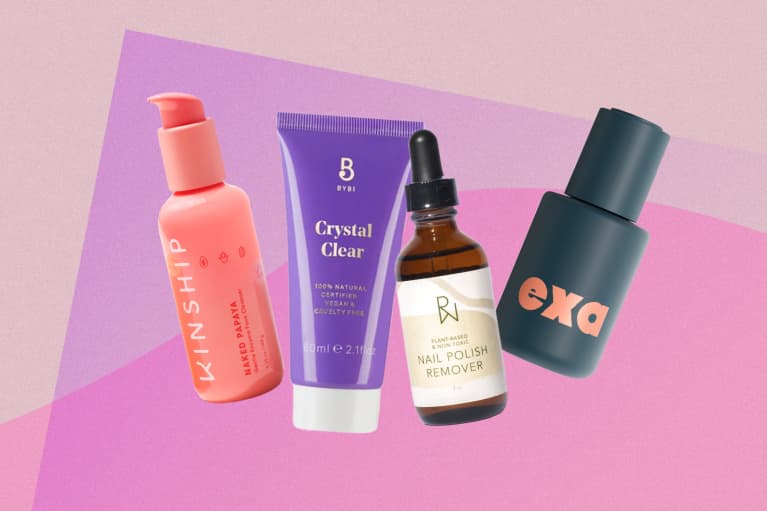 Our editors have independently chosen the products listed on this page. If you purchase something mentioned in this article, we may
earn a small commission
.
The beauty industry, we know, needs to make significant strides toward a more sustainable future. We need to do this in all areas of the industry, from responsibly sourced ingredients that don't deplete our natural reserves to finding biodegradable formulas that don't harm our soil and waterways.
One of the more obvious areas we have loads of room for improvement is packaging: Not only do we produce a significant amount of product (TerraCycle estimates there are 120 billion units of product produced each year), but much of what is produced is single-use plastic. Even if you do your best, much of what you toss in the blue bin likely still will end up in the landfill as beauty bottles are notoriously hard to properly recycle. That's a lot of beauty products that will end up cluttering our earth and oceans.
So, it's decidedly not a great situation. But, don't let perfectionism be the enemy of the good: Just because there are significant challenges to recycling your empties doesn't mean you can't actively shop at brands that overall do better.
Here, some of our favorites.
Aether Beauty Co.
This sparkly, oh-so-fun makeup brand sells megawatt highlighters, rainbow-bright palettes, and a dazzling eye shadow collection. But the real focus of the brand is how eco-conscious the packaging is. First up, there's no mirror (which makes most makeup compacts a no-go), and then the little tin pressed powders pop out so the paper-based book can be fully recycled. A first of its kind.
Rose Quartz Crystal Gemstone Palette, Aether Beauty Co. ($58)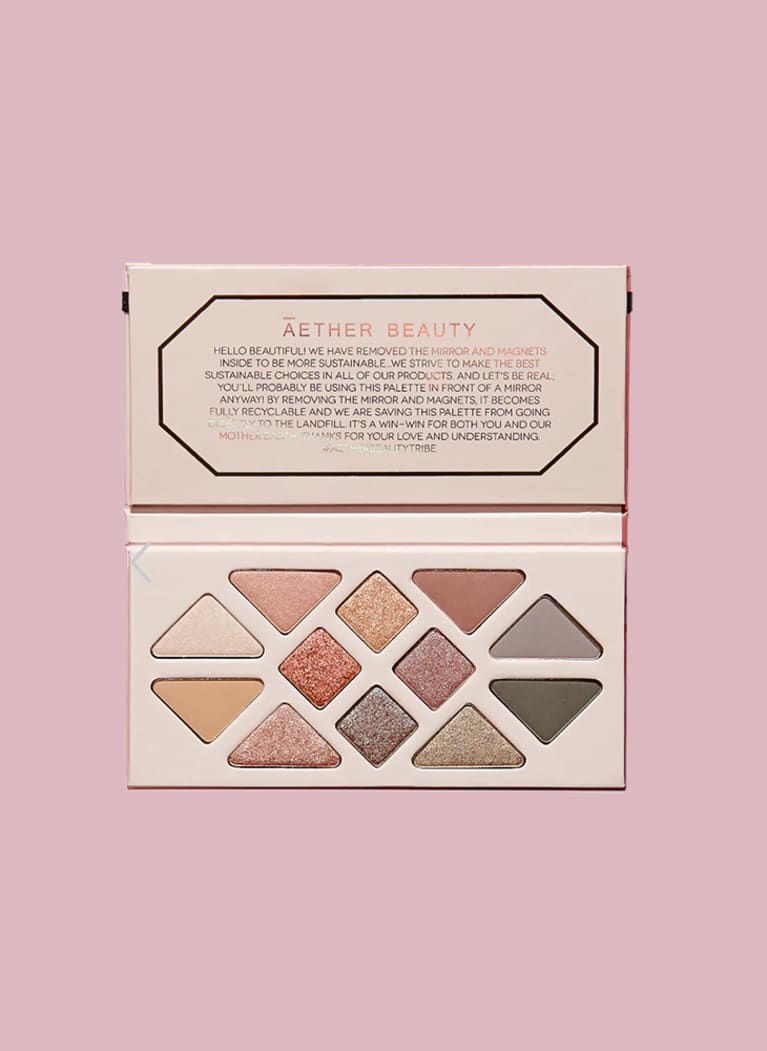 mindbodygreen
Kindred Black
A beauty collection unlike any you've seen before: These artisanal glass bottles—in vibrant yet dreamy shades that feel like a prop out of fantasy epic—can be refilled and reused. (Trust: They are all so beautiful you will want to.) But in the event you need to get rid of them, the entirely glass bottles can be easily recycled once washed. Slow beauty, indeed.
Organic Cucumber Seed & Green Coffee Under Eye Treatment, Kindred Black ($95)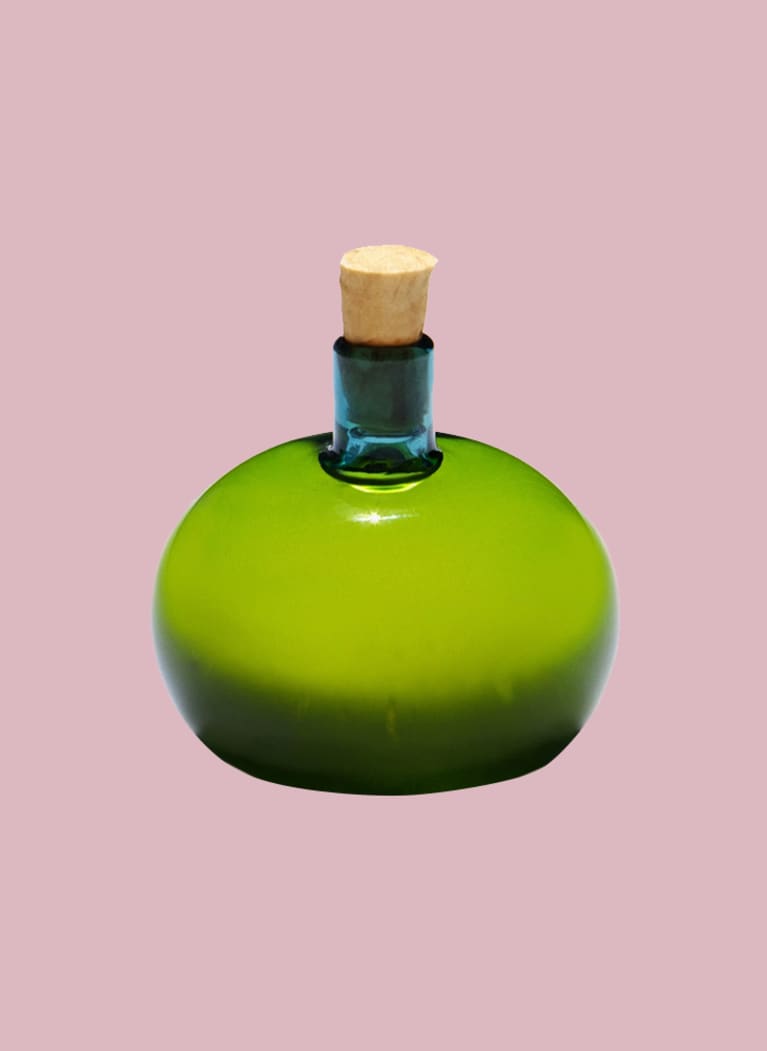 mindbodygreen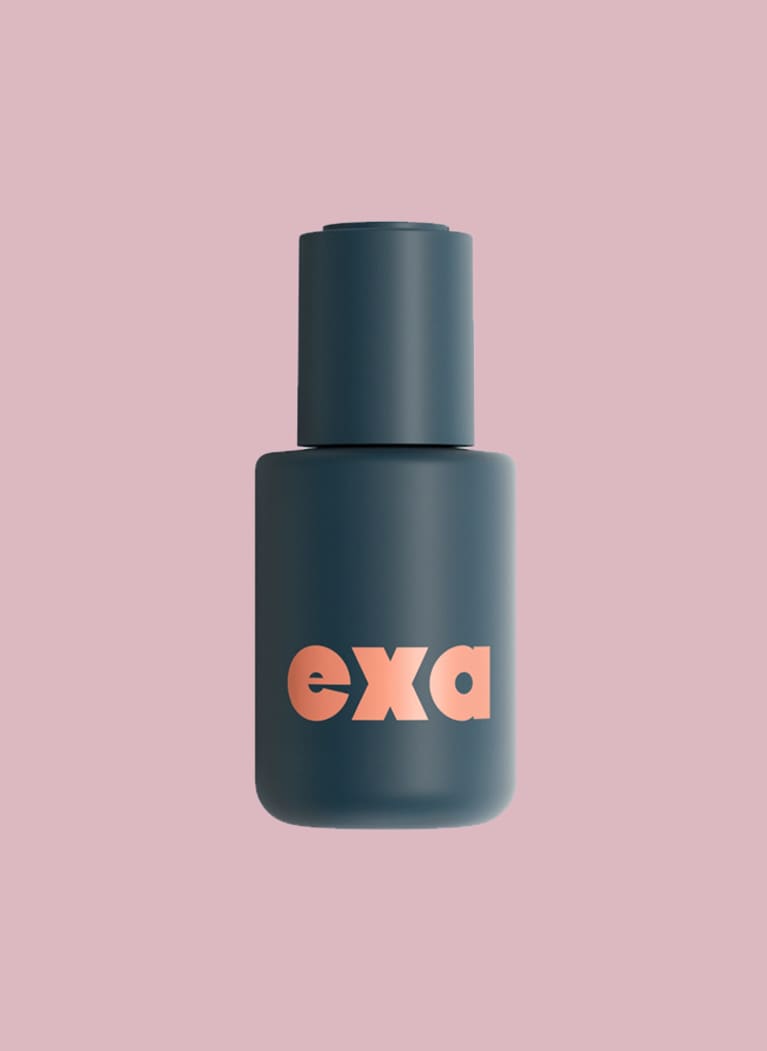 mindbodygreen
Love, Beauty & Planet
This mostly natural brand—which can be found at accessible outlets like Target and drugstores—uses bottles made from 100% recycled resources. Then, with their partnership with TerraCycle, you can safely recycle these bottles again. Eco-friendly options should be available to everyone, after all.
Murumuru Butter Rose Conditioner, Love, Beauty & Planet ($8)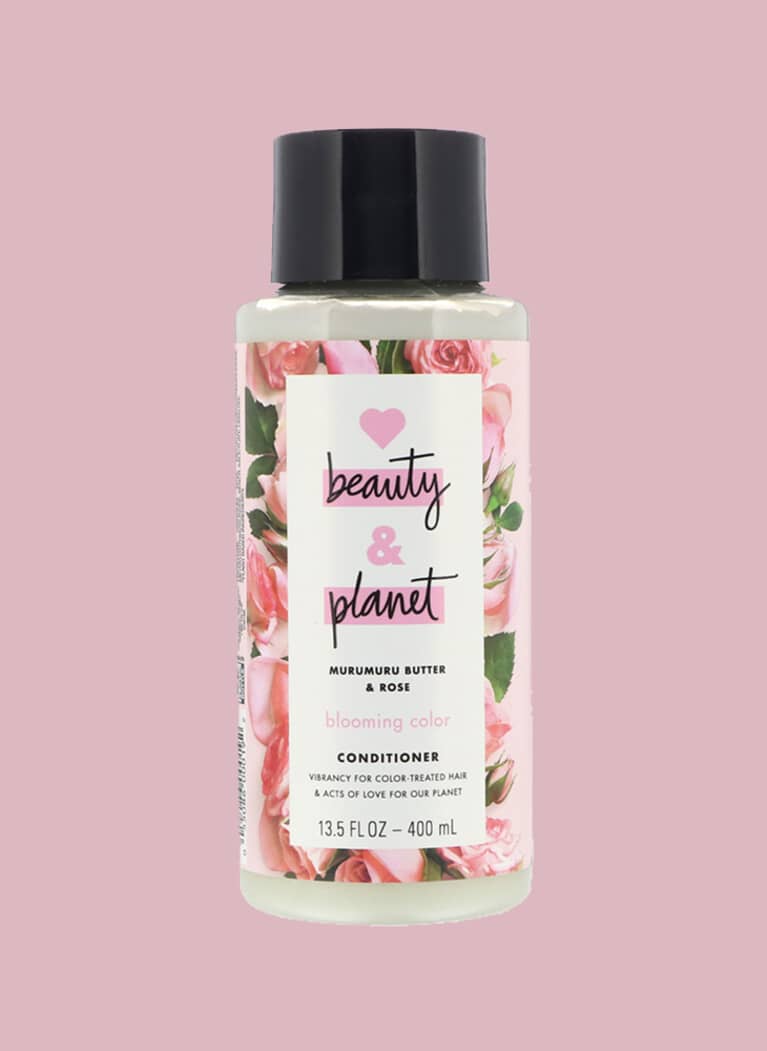 mindbodygreen
Kjaer Weiss
A longtime favorite in this space, this makeup brand uses refillable packing and product inserts (for all their items: blushes, lipsticks, concealers, and even mascara). This way, you keep your original holder and simply order pods of your favorite products to pop back in once you're out. The original compacts are made with high-quality materials, so they'll last you a while. Not only that, but the brand clearly lays out instructions for each of their products—we simply love it when a brand takes out the guesswork.
Cream Blush, Kjaer Weiss ($32)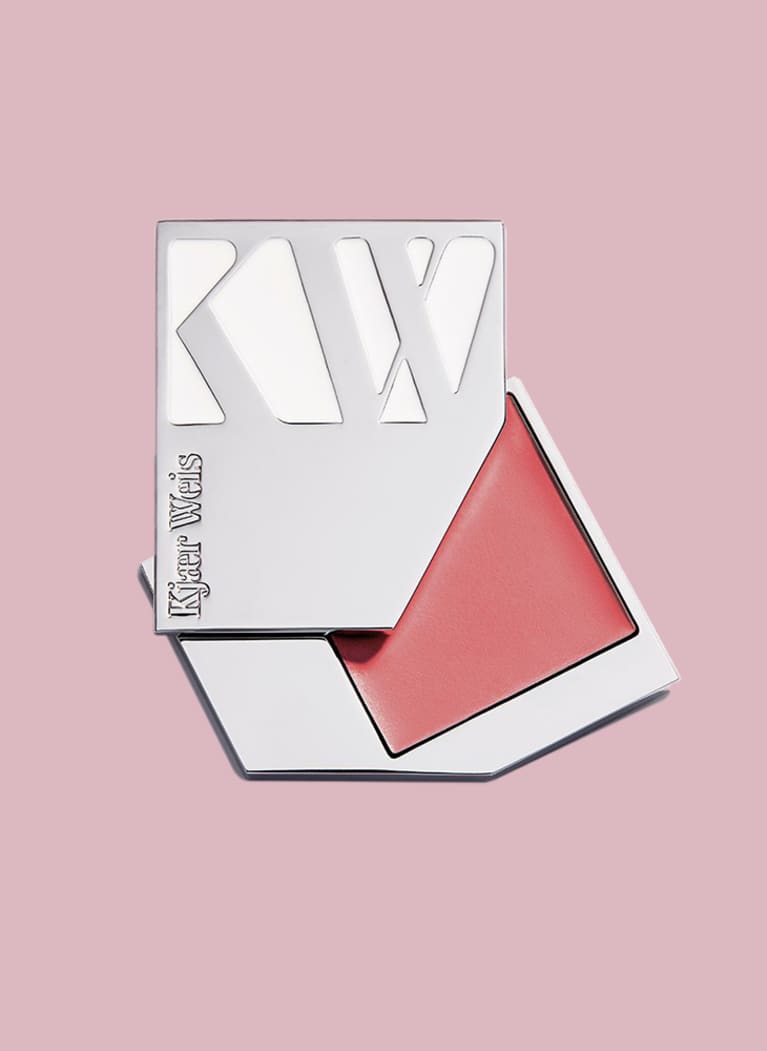 mindbodygreen
Axiology
If you're trying to cut down on product, multitasking options are certainly a great way to achieve that. Enter: balms that can be slathered on your lids, lips, and cheeks for an allover flushed glow. The kicker? These come in 100% zero-waste packing and containers made from paper collected from hotels, offices, and households in Bali.
Lip to Lid Balmie, Axiology ($14)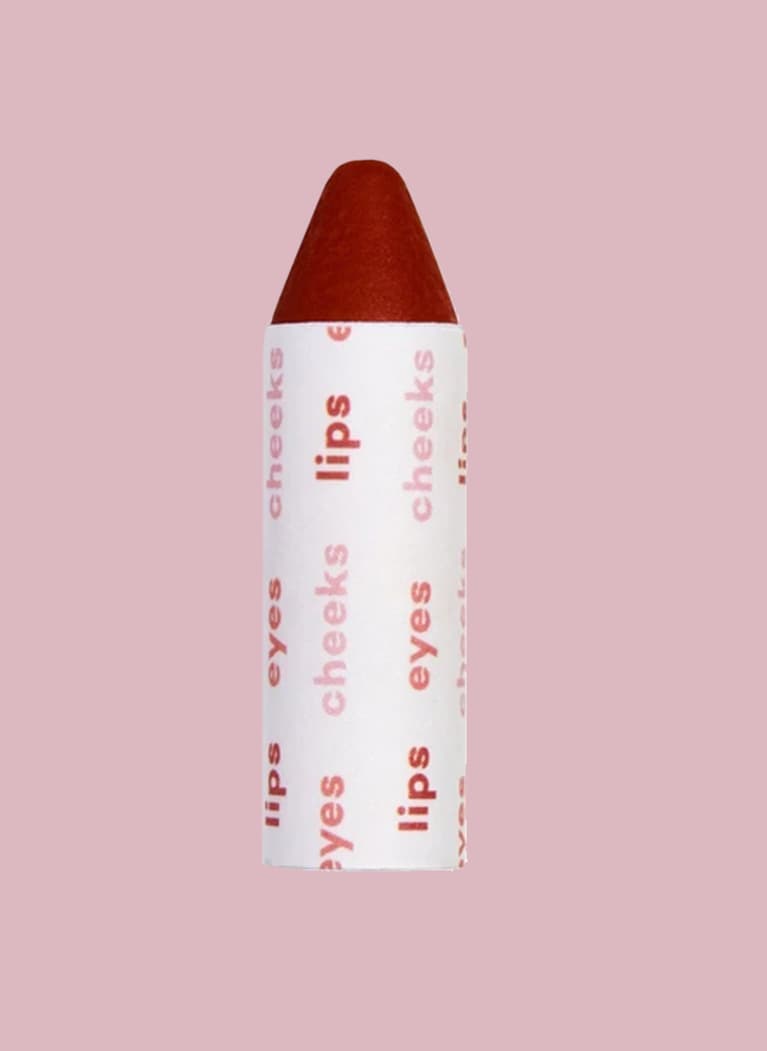 mindbodygreen
Lush
This natural brand has always been an innovator in the space, and we especially love their in-store recycling program: Bring back five of their black pots (you know, the classic ones that they keep all their goods in), and you'll receive a free fresh face mask. These pots are chipped down into raw material, remolded as new black pots, filled with product, and sent back to stores to be picked up off the shelf once again. We love a closed-loop system.
Rosy Cheeks, Lush ($12.95)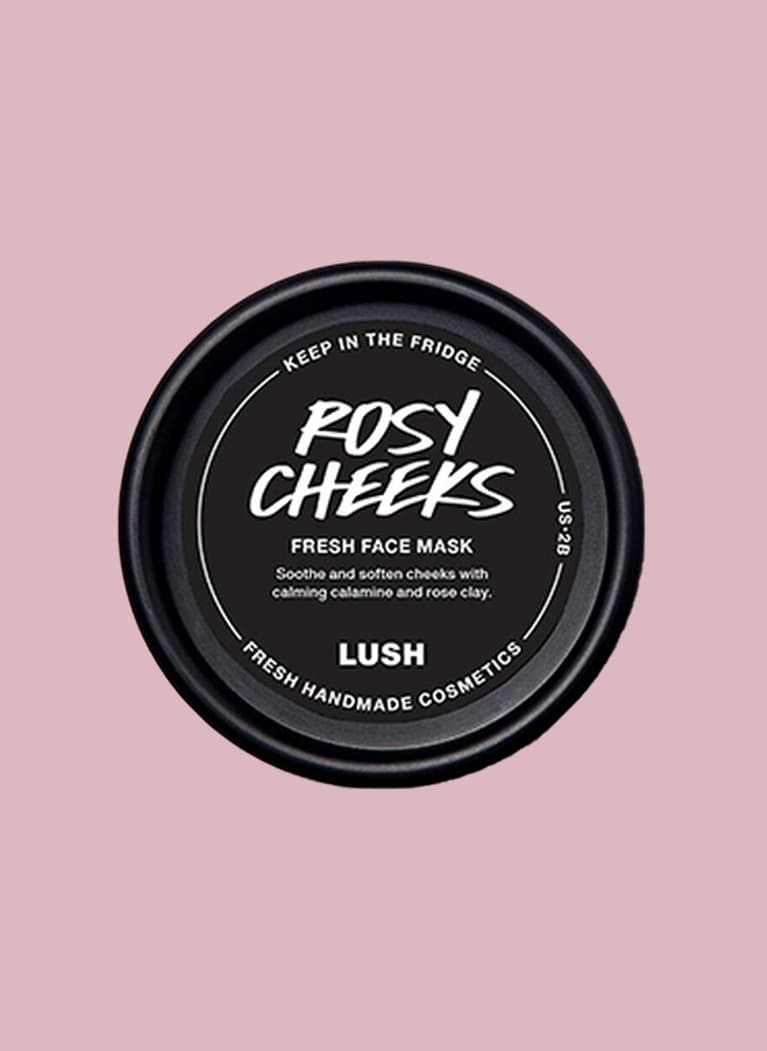 mindbodygreen
Kinship
This brand combines two of our passion projects here at mbg: Cleaning up ocean waste and simple, transparent products. On their website, you'll see each item's ingredients clearly identified, as well as the packaging's details. For example, Supermello and Insta Swipe are made from 50% Ocean Waste (OWP) plastic and 50% post-consumer recycled (PCR) plastic. They, too, provide clear instructions on how to recycle your products from there.
The Besties, which includes Naked Papaya, Kinship ($56)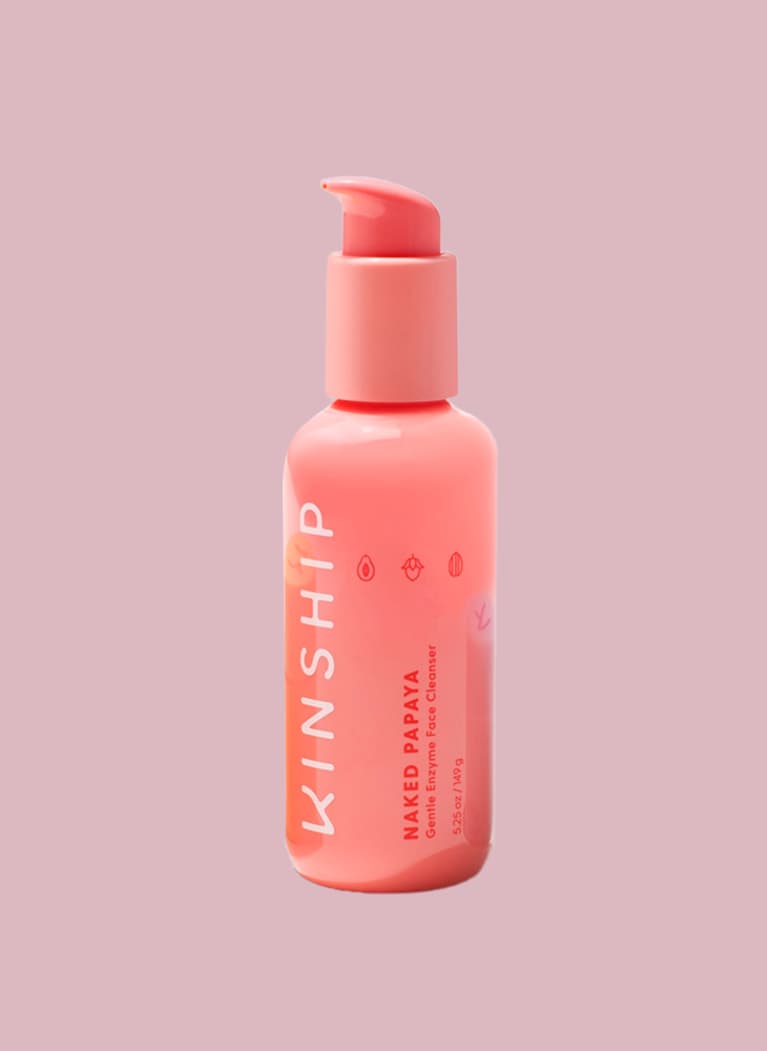 mindbodygreen
Rooted Woman
We have some bad news about standard nail polish remover—as well as a major PSA if you're not aware: It's technically considered hazardous waste and therefore not easily recycled. If you have an empty bottle, you can thoroughly clean it and dispose of the plastic, but never (ever!) pour out the liquid into the drain. The liquid is deemed hazardous to our water supply. Here's the good news: Rooted Woman's solved the problem with a completely biodegradable polish remover made from soybeans, herbs, and essential oils.
Nail Polish Remover, Rooted Woman ($10)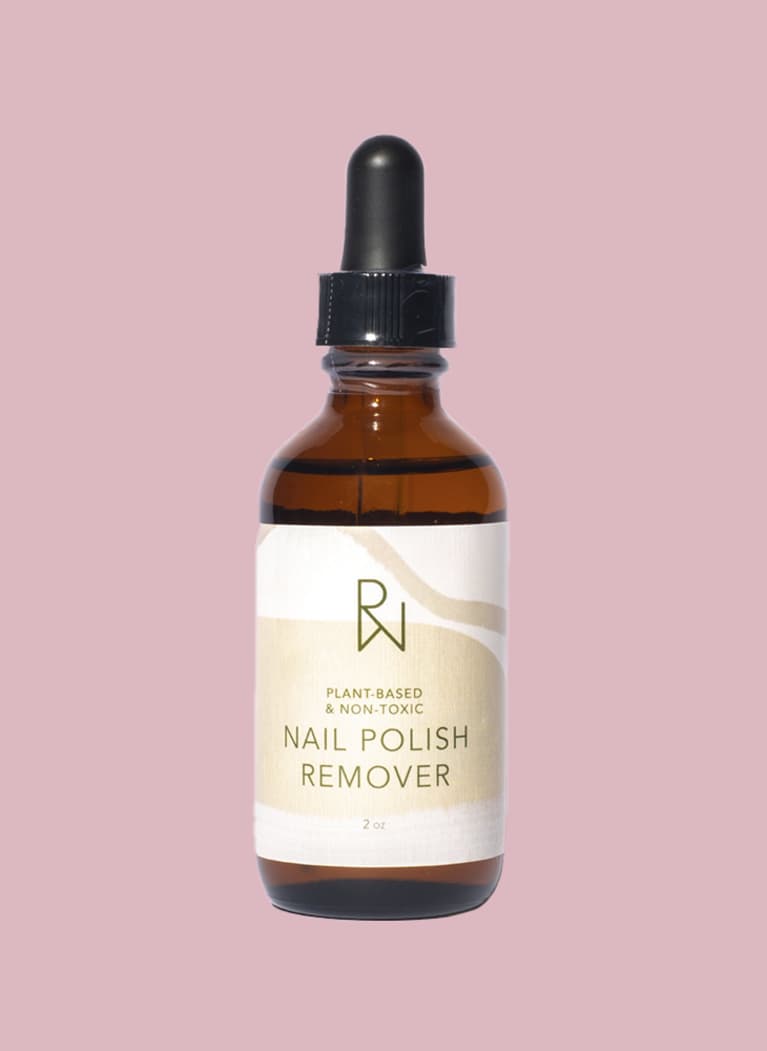 mindbodygreen
Jim & Henry
This hair care brand focuses on one thing: really, really good conditioner. Well, I guess that's not all they focus on as their chic amber jars are made with recycled plastic and can be recycled again once rinsed and washed. It's a London-based brand, and they even have refill stations around the U.K. but not stateside as of yet.
Ten Hair Conditioner, Jim & Henry ($30)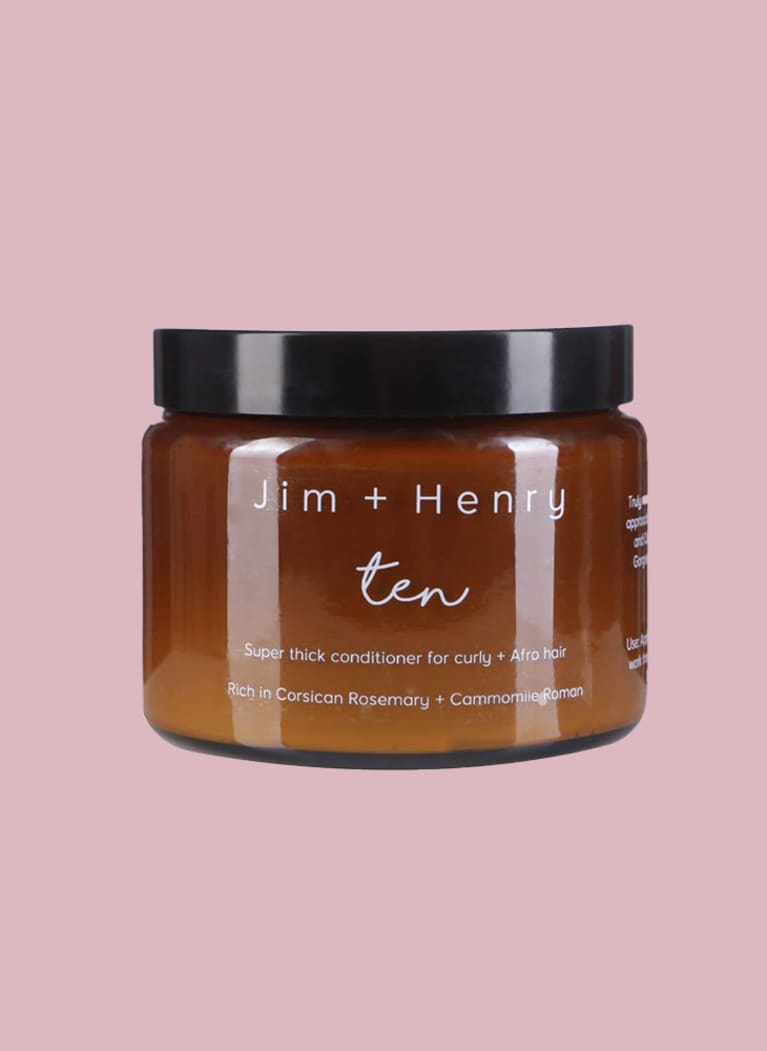 mindbodygreen
Sephora Collection
Sephora is considered the de facto leaders in the beauty space: So when they move toward something, ideally it's a sign that they think it's a good investment in the beauty space. Enter: Their paper-packed lipstick collection. Not only does the paper mean fun, unique prints on the outside, it means far less plastic overall.
Lipstories Lipstick, Sephora ($9)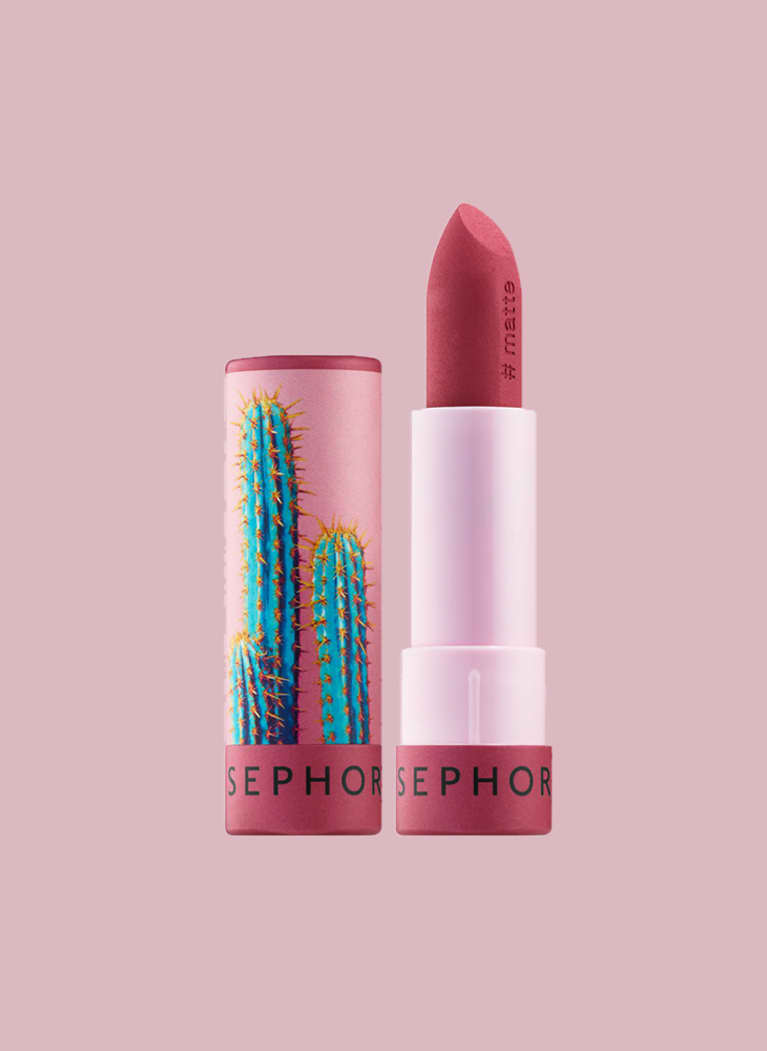 mindbodygreen
Bathing Culture
The biodegradable wash comes in a glass jar so you can order (via subscription model) refills, so you're never out of your go-to lather. They also include tin travel-size minis, so as not to clutter your gym or travel bag with tiny single-use plastics.
Refillable Mind and Body Wash, Bathing Culture ($35)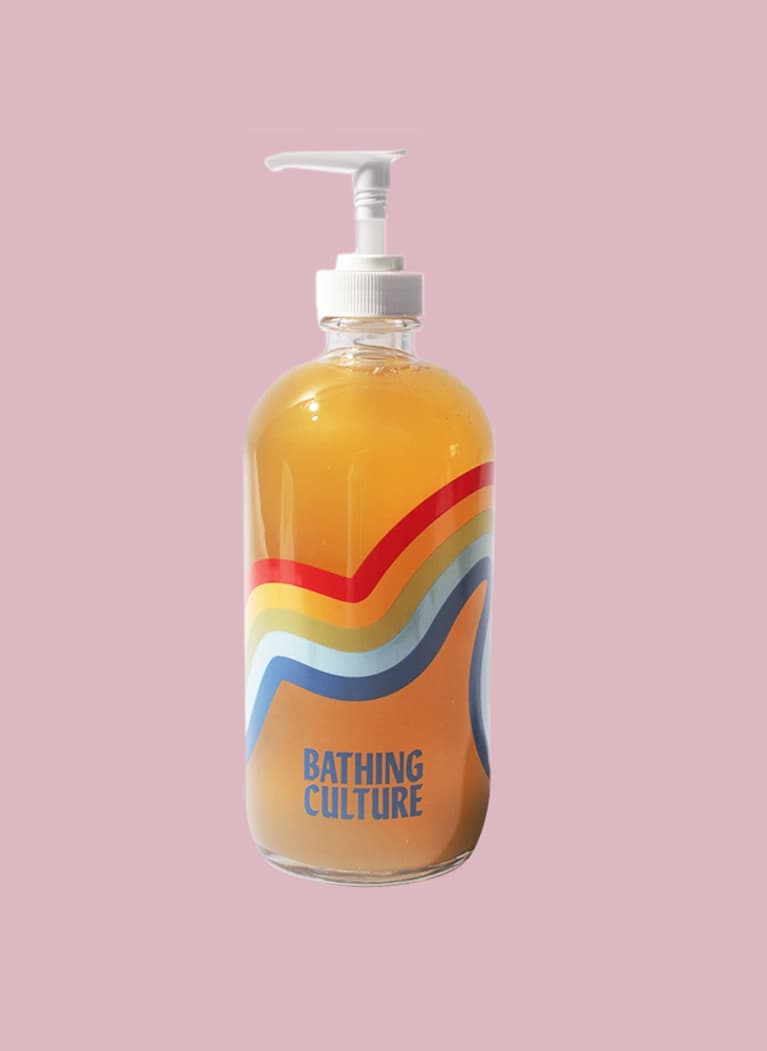 mindbodygreen
BYBI
This London-based brand uses a biodegradable and recyclable plastic alternative made from sugar cane—plus it's 100% carbon neutral. And, yet, their eco-friendly packaging is still loads of fun, in vibrant hues, and a semi-accessible price point for a skin care gal ready to get into a routine.
Crystal Clear Gel Cleanser, BYBI ($30)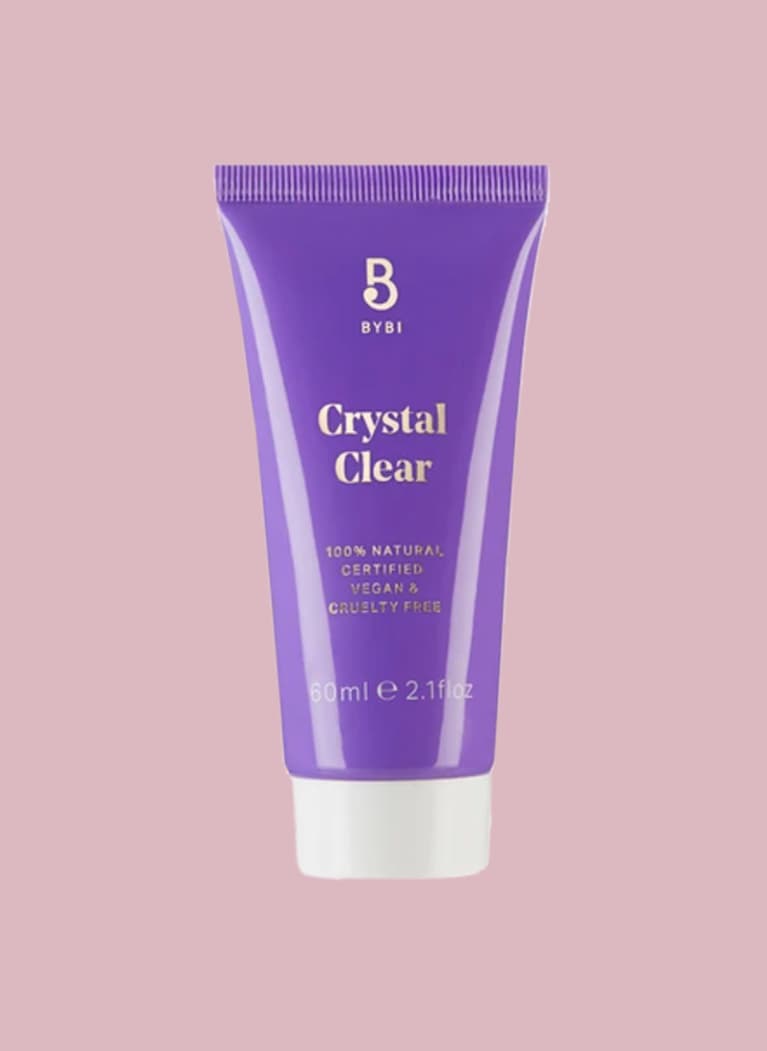 mindbodygreen