The 12 Best Products To Support A Healthy Skin Microbiome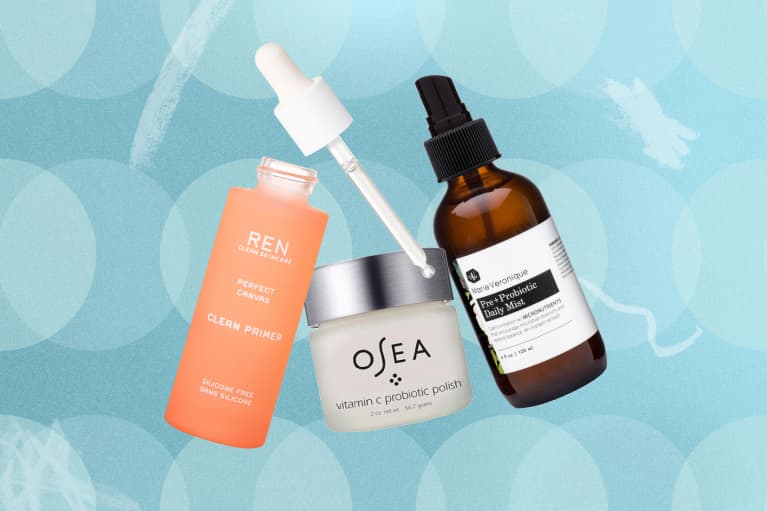 Our editors have independently chosen the products listed on this page. If you purchase something mentioned in this article, we may
earn a small commission
.
It's the most fascinating area of development in skin care, and we've only just scratched the surface of the skin microbiome. Here's what we know: There are trillions of microorganisms living on your skin. A flourishing microbiome is the key to a healthy skin barrier and, therefore, healthy, glowing skin. Inflammatory skin conditions—like acne, eczema, psoriasis—are all in some way affected by poor microbiome health. Many harsh skin care products can and do affect the health of it—namely products that are too stripping or that too dramatically alter the natural pH.
We also know that with the right products, you may be able to improve your skin barrier health and the microbes living on it. And while there's a lot of research still in the works about how and what skin care ingredients can actually help improve your skin's flora, we have a pretty good idea that pre- and probiotic skin care products are beneficial for the skin barrier function (well, at least when they're well formulated).
So, if you are looking for products that may help your skin microbiome, here's a good place to start.
Osea Vitamin C Probiotic Polish
This powdered rice treatment keeps the actives—vitamin C, probiotics—stable until activated with water, at which point you apply in small circular motions to the face to give a very, very gentle physical exfoliation. (Another bonus about a powdered, water-free formula: no preservatives). The vitamin C helps tone, while the probiotics ensure that your skin barrier isn't disrupted during the treatment.
Vitamin C Probiotic Polish, Osea ($108)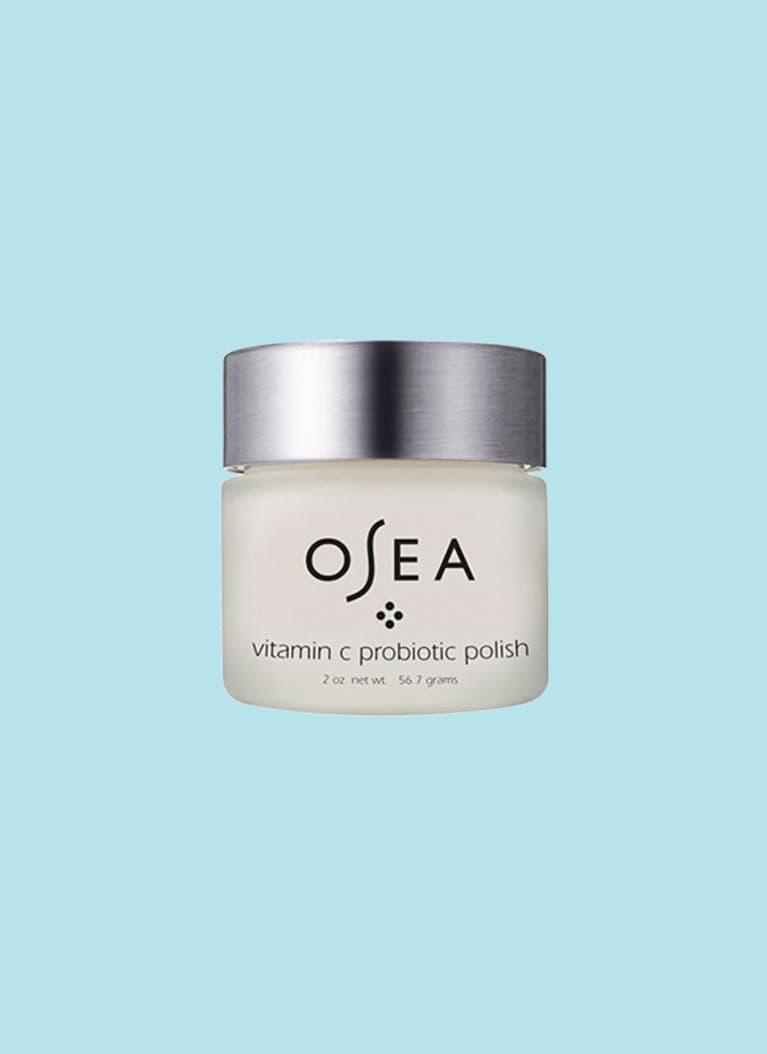 mindbodygreen
Mother Dirt Moisturizer
This brand's all about the microbiome. The star ingredient is the ammonia-oxidizing bacteria (AOB) that was once a skin flora mainstay, until about 100 years ago, when it was removed due to lifestyle and personal care products. This introduces the bacteria back to the body to help restore microbiome balance.
Moisturizer, Mother Dirt ($34)
mindbodygreen
Marie Veronique Pre + Probiotic Daily Mist
Face mists can be tricky: If not formulated correctly, they can end up drying your skin. This is not only formulated with tons of hydrators, but it is made with both pre- and probiotics with the aim of diversifying your microbiome. Spray it post-wash, pre-moisturizer to help seal in moisture, then throughout the day as needed.
Pre + Probiotic Daily Mist, Marie Veronique ($40)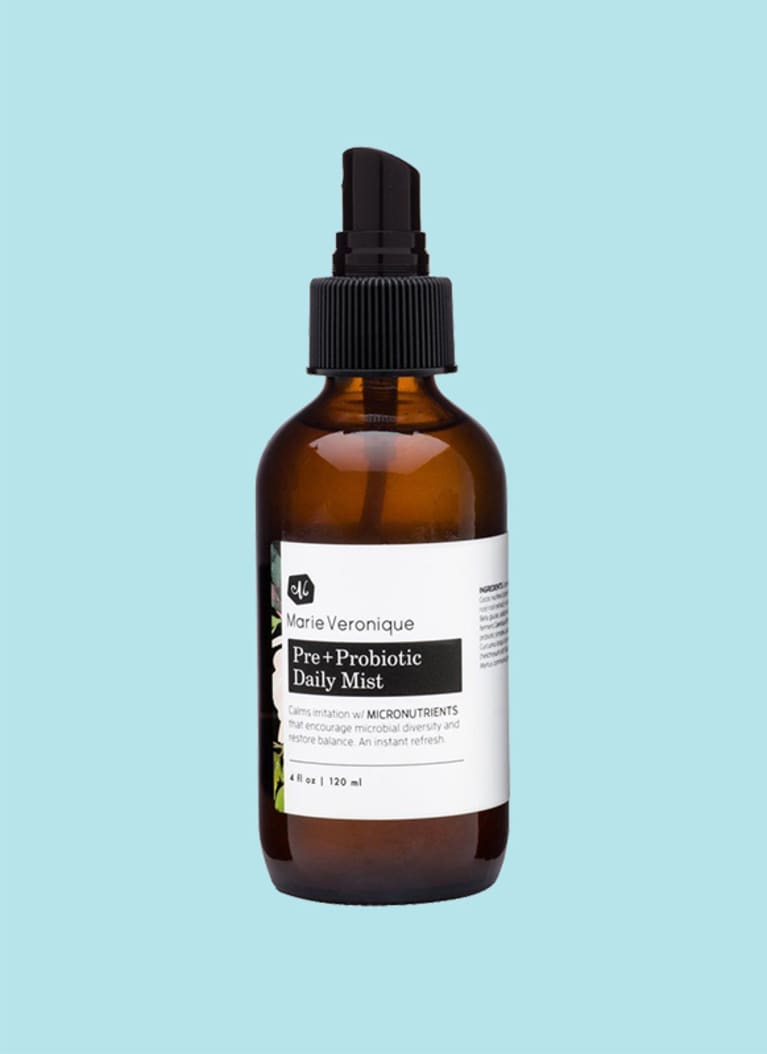 mindbodygreen
Aurelia Probiotic Skincare Revitalise & Glow Serum
This serum is will give you that light, lit-from-within glow. Not only does it have probiotics, but it contains a blend of aloe vera, vitamin E, and essential oils. You'll also love it for the subtle fragrance of jasmine and tuberose.
Revitalise & Glow Serum, Aurelia Probiotic Skincare ($96)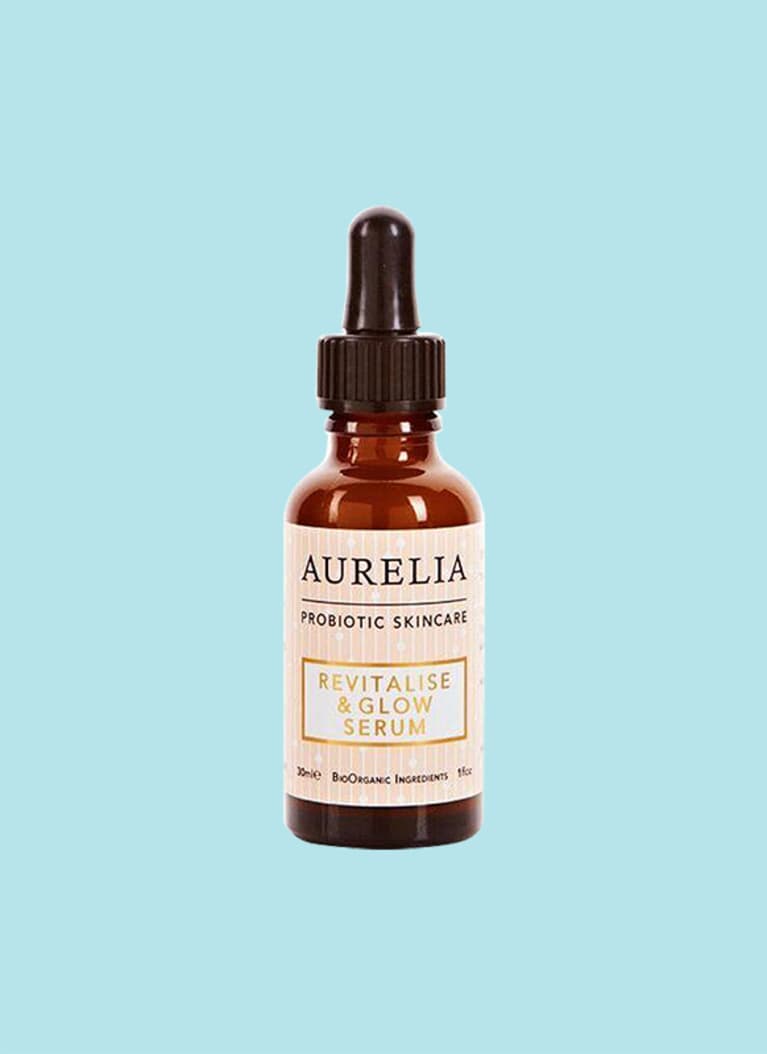 mindbodygreen
First Aid Beauty Skin Rescue Acne Clearing Charcoal Cleanser With Probiotics
As we've learned from recent research, acne and your microflora are deeply connected: And this product not only targets the excess sebum that can lead to acne but also helps balance the skin. The 2% salicylic acid and clay blend deals with the oil and any buildup in the pores; the probiotics help balance the skin long term to ease future breakouts.
Skin Rescue Acne Clearing Charcoal Cleanser With Probiotics, First Aid Beauty ($24)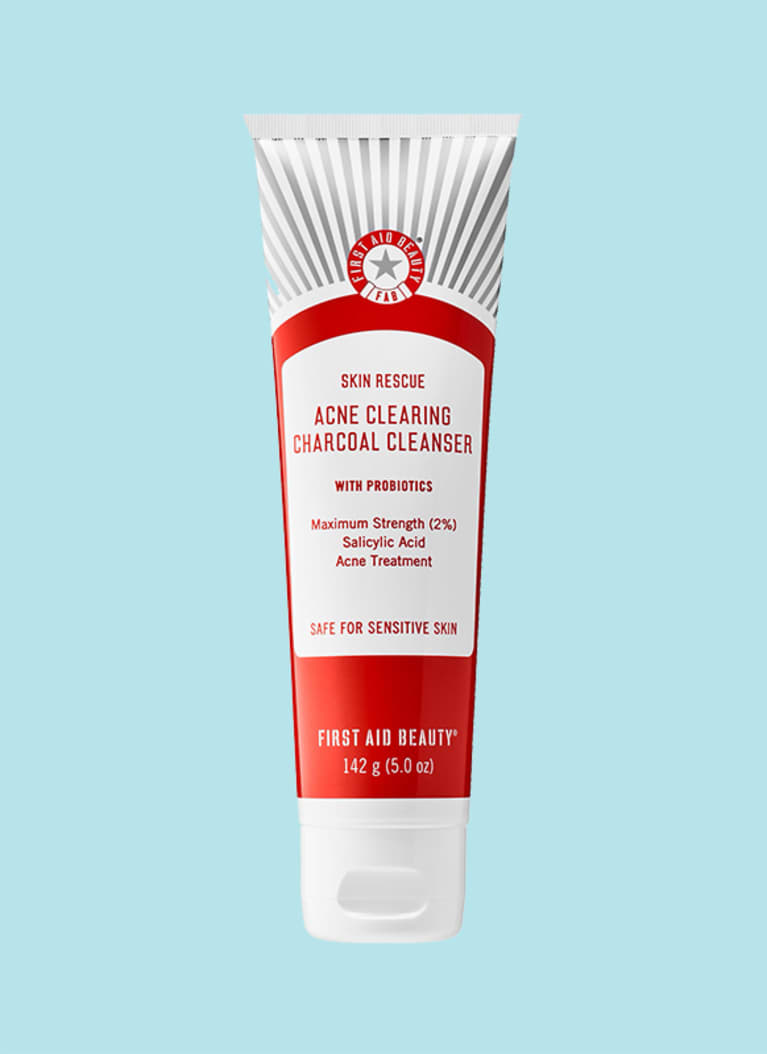 mindbodygreen
Algenist Alive Prebiotic Balancing Moisturizer
This daily moisturizer contains both pre- and probiotics, the former being derived from algae. Algenist is actually known for their collection of clean, algae-based products that offer anti-aging and skin-cell-renewing properties. This moisturizer also contains SPF 15 made with 100% mineral sunscreen.
Alive Prebiotic Balancing Moisturizer, Algenist ($40)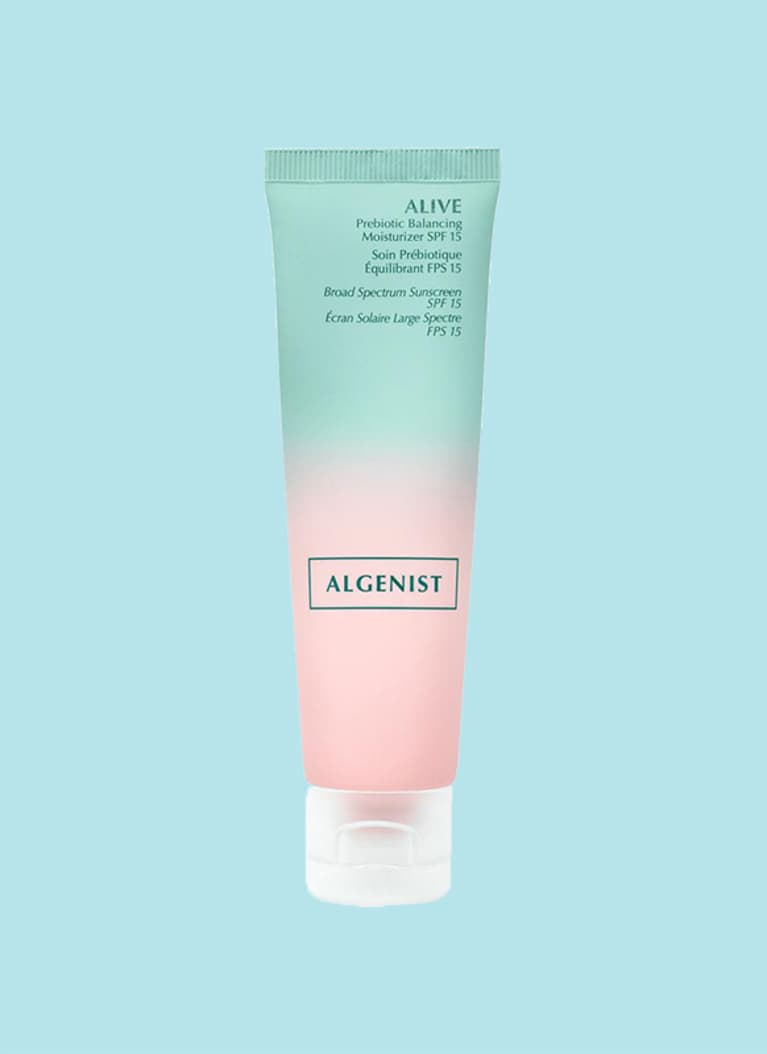 mindbodygreen
Pacifica Coconut Probiotic Water Rehab Cream
Made for those with "stressed-out skin." This contains coconut water, aloe leaf juice, vitamin E, a plant amino acid complex, and of course, probiotics. It's also made with vegan probiotics, for those who are looking for cruelty- and animal-product-free options.
Coconut Probiotic Water Rehab Cream, Pacifica ($15.71)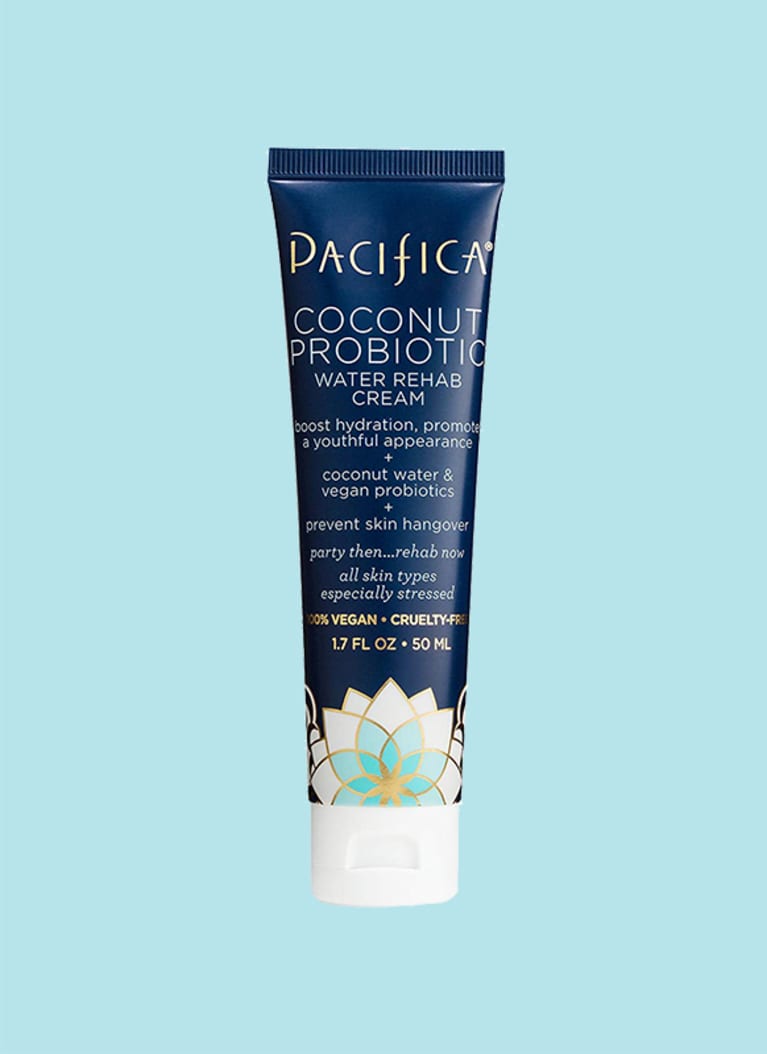 mindbodygreen
LaFlore Probiotic Serum Concentrate
This serum does not mess around: The triphase multibiotics, plus a hydrating blend of plant oils and protective antioxidants, target tone, fine lines, inflammation, and breakouts. Use it at night, on its own, for a radiant glow come morning.
Probiotic Serum Concentrate, LaFlore ($140)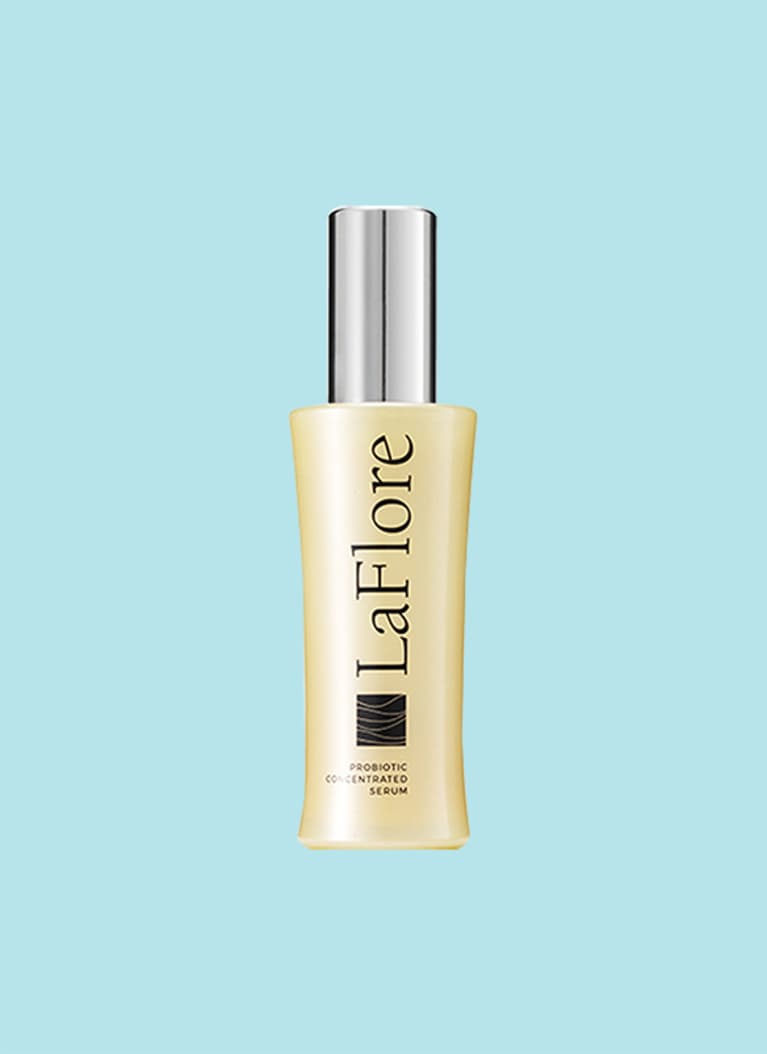 mindbodygreen
Eminence Organic Skin Care Clear Skin Probiotic Moisturizer
The perfect moisturizer for acne-prone skin: It has cucumber juice, willow bark extract (a natural source of BHAs), and tea tree oils to help breakouts. But then it soothes inflamed and irritated skin with calendula oil and probiotics. Finally it contains a complex of super antioxidants to help brighten and tone.
Clear Skin Probiotic Moisturizer, Eminence Organic Skin Care ($59)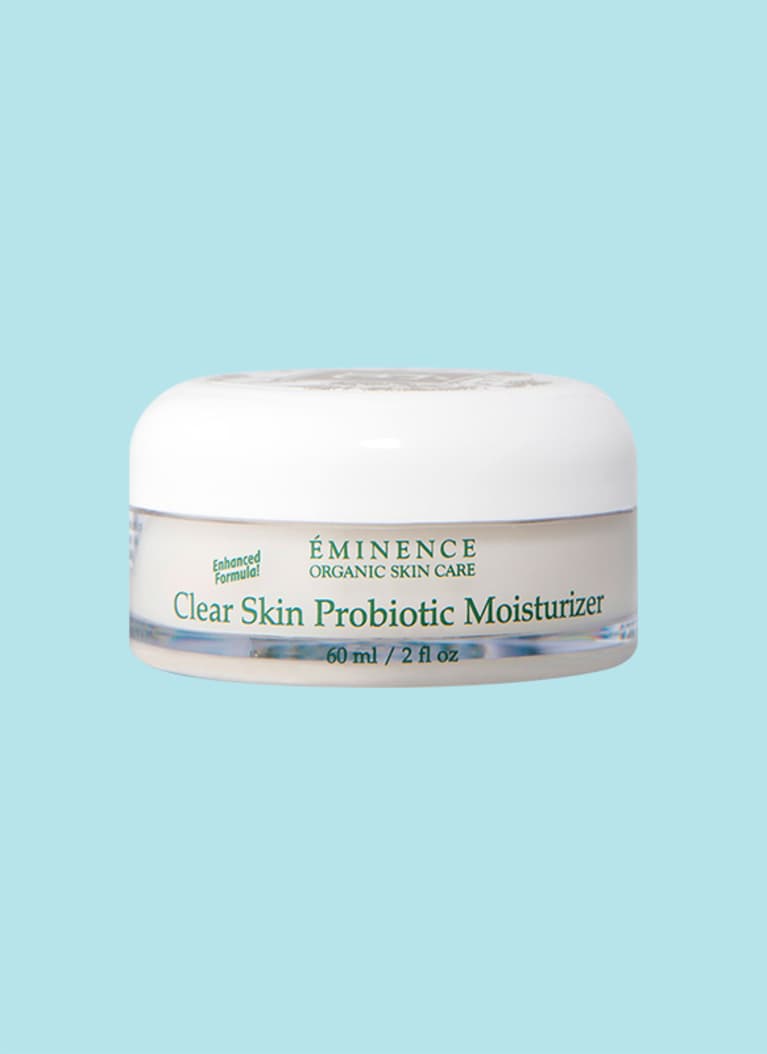 mindbodygreen
Ren Clean Skincare Perfect Canvas Clean Primer
If you are one to wear primers—be it every day or as a basis for special occasions to keep makeup in place—there is no better option. Ren is silicone-free, a rare feat for primers, and contains probiotics to help balance the skin barrier underneath your makeup.
Perfect Canvas Clean Primer, Ren Clean Skincare ($45)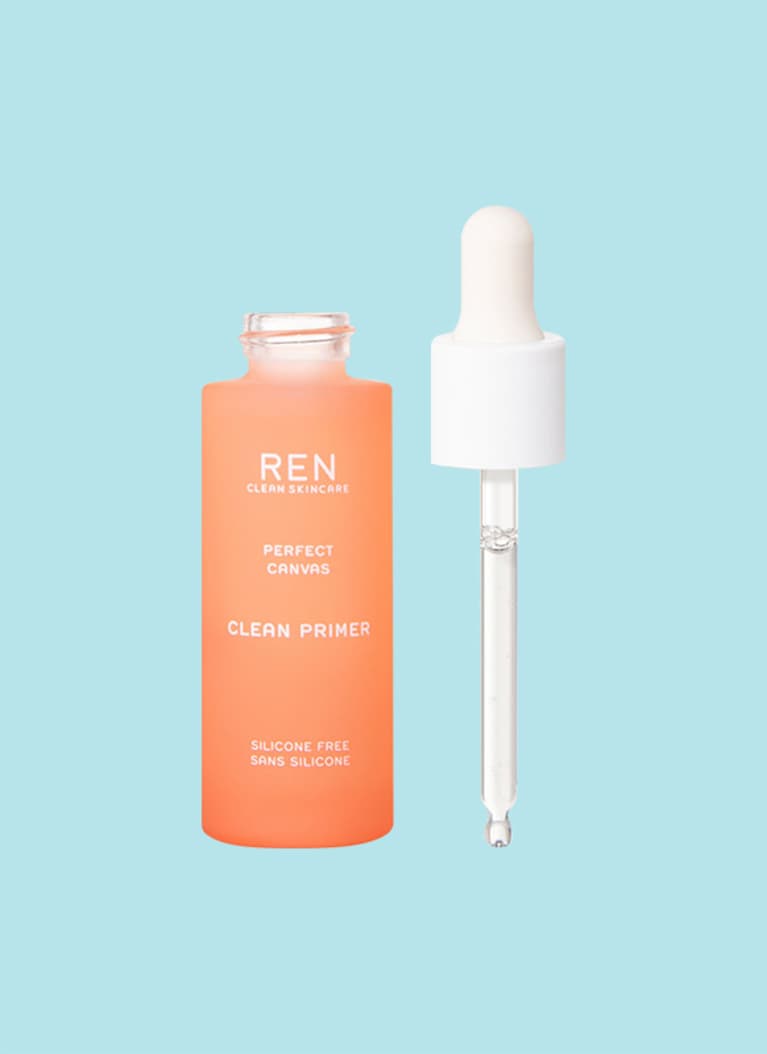 mindbodygreen
ISH Probiotic Tinted Moisturizer
Going a step beyond your typical tinted cover-up, this clean makeup brand adds probiotics to the mix to soothe and protect the skin. (It also contains tripeptides and botanicals to hydrate and plump the skin). The finish is satin—somewhere between dewy and matte—which is ideal for that everyday finish.
Probiotic Tinted Moisturizer, ISH ($32)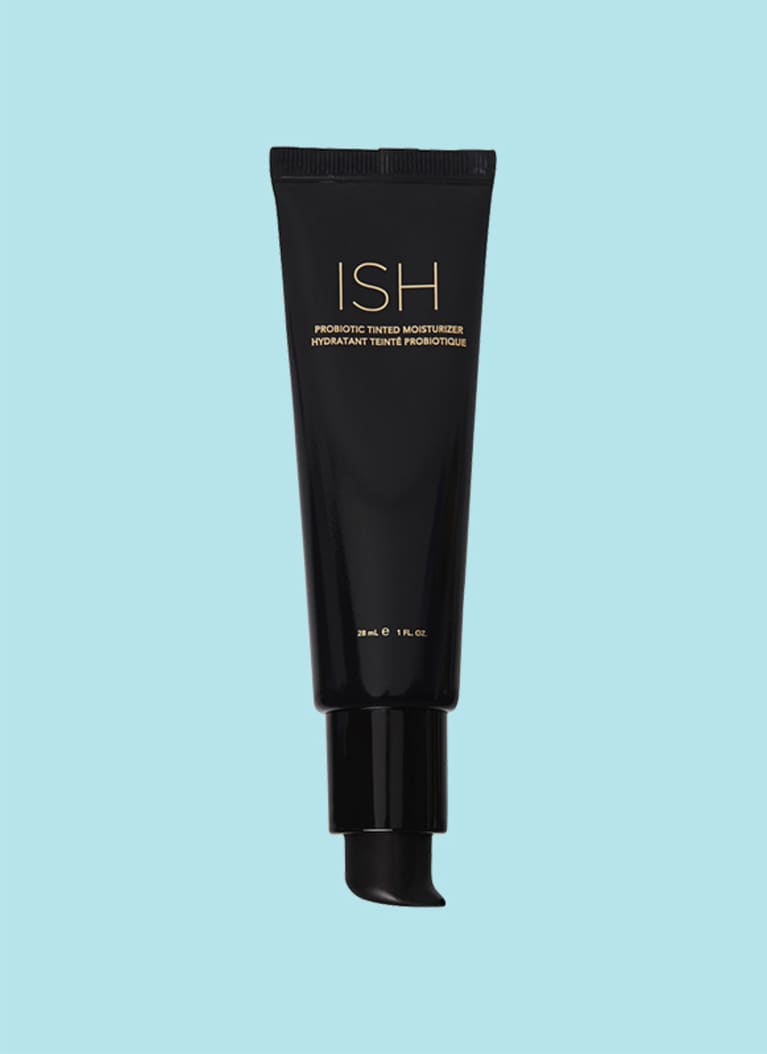 mindbodygreen