The 11 Best Products To Support A Healthy Skin Microbiome
mbg Beauty Director
By Alexandra Engler
mbg Beauty Director
Alexandra Engler is the beauty director at mindbodygreen and host of the beauty podcast Clean Beauty School. Previously, she's held beauty roles at Harper's Bazaar, Marie Claire, SELF, and Cosmopolitan; her byline has appeared in Esquire, Sports Illustrated, and Allure.com.
December 18, 2021
We carefully vet all products and services featured on mindbodygreen using our
commerce guidelines.
Our selections are never influenced by the commissions earned from our links.
We also know that with the right products, you may be able to nurture your skin barrier health and the microbes living on it. Namely, the category of biotic skin care has exploded lately: There's loads of pre, pro, and (and now) postbiotic products that claim to be beneficial for the skin barrier function (well, at least when they're well formulated). And there's a lot of research still in the works about how and what skin care ingredients can actually help improve your skin's flora (there's a lot of debate currently, which dive into it more in our postbiotic deep dive), but for now, here are the products in which we trust their efficacy.
So, if you are looking for products that may help your skin microbiome, here's a good place to start.
mindbodygreen postbiotic body lotion
This ultra-hydrating, silky body lotion features postbiotics, the next generation of advanced microbiome skin care. In general, postbiotics are the byproducts of the organisms living on your skin—and can come in many forms, such as enzymes, peptides, biosurfactants, humectants, and fatty acids. The high-tech postbiotics in this collection is a targeted assortment of peptides and fatty acids (created from the skin's "educational" strain of bacteria) that help strengthen the epidermal framework, calm irritation, and improve the appearance of the skin. It also contains a robust host of soothing botanical lipids, powerful antioxidants, and skin-supporting natural extracts to bolster the formula. It serves as a gentle reminder that caring for your biome isn't just critical for facial care—you need it for the full body too.
postbiotic body lotion, mindbodygreen ($30)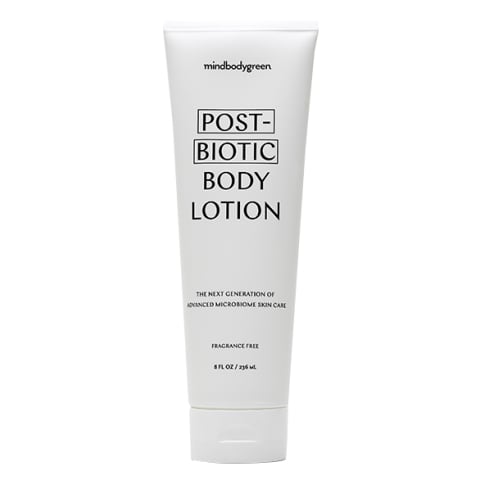 mindbodygreen
LaFlore Probiotic Concentrated Serum
This facial serum uses prebiotics, live probiotics, and postbiotics (of course, this comes with a pretty price tag). Thanks to the brand's researchers, they've been able to ensure that the topical organisms remain active in the formulation (rather than using lysates or para-probiotics). Additionally those probiotics are surrounded by prebiotics and postbiotics to further advance the formula, providing the skin vitamins, minerals, antioxidants, and collagen boosting ingredient like peptides.
Probiotic Concentrated Serum, LaFlore ($140)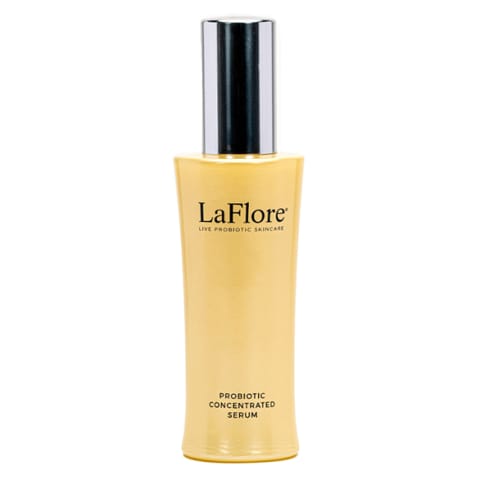 LaFlore
Symbiome The One Cream
A simple and elegant facial cream that also features a postbiotic, this one delivering lactic acid, phospholipids, enzymes, cofactors, bacteriocins and polysaccharides. Other than that this, this minimalist product only contains two other ingredients: water and sanoma leaf oil, a lipid derived from a shrub found in the Amazon that is high in fatty acids and vitamin E. The blend is powered by a proprietary cold emulsion technology that ensures stability and efficacy of the actives.
The One Cream, Symbiome ($125)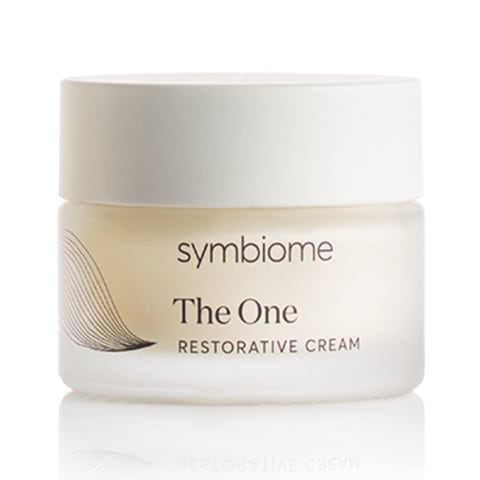 Symbiome
Mother Dirt Postbiotic Moisturizing Serum
Serums are great for delivering target active ingredients to the epidermis, as you apply them on freshly cleaned skin and they are usually formulated with more potent doses. This squalane-based formula contains two postbiotics that can soothe skin. They also recommend using it as your prep step to their bioactive AO+ Restorative Mist, which uses a special, patented technology that ensures the probiotic in the formula stays alive (no small feat in topical formulations, I might add) in biome spray.
Postbiotic Moisturizing Serum, Mother Dirt ($32)
Mother Dirt
Biophile Skin Bio Barrier Nourishing Oil
A sophisticated facial oil that combines several soothing oils and extracts to help nurture your skin's lipid layer and feed the biome. The star is a fermented green tea oil, which is not only lightweight for a lovely application, but also has potent antioxidant and conditioning powers. The product also contains a bio-surfactant called glycolipids that acts similar to a ceramide when applied to the skin. (It's derived from bacterial fermentation, making it a lysate.) The formula rounded out with a berry extract and an oil-soluble vitamin C derivative.
Bio Barrier Nourishing Oil, Biophile Skin ($118)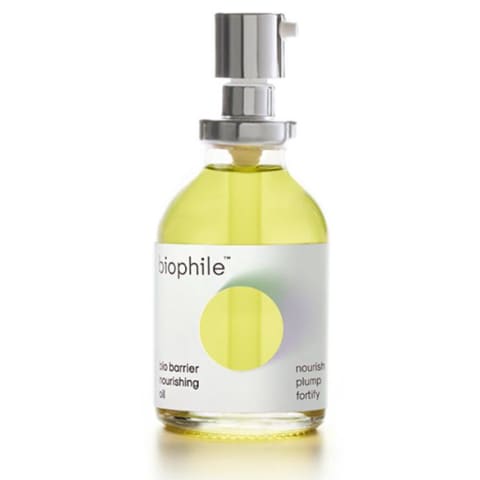 Biophile
Osea Vitamin C Probiotic Polish
Here, we have a facial scrub that gently buffs the skin for a more youthful and luminous complexion using a rice powder as the physical exfoliator. It's also formulated with several other hydrating and brightening ingredients such as vitamin C and aloe vera. Finally, the biome actives come from fermenting the extracts of pomegranate, resulting in a para-probiotic enzyme that hydrates and addresses dullness.
Vitamin C Probiotic Polish, Osea ($108)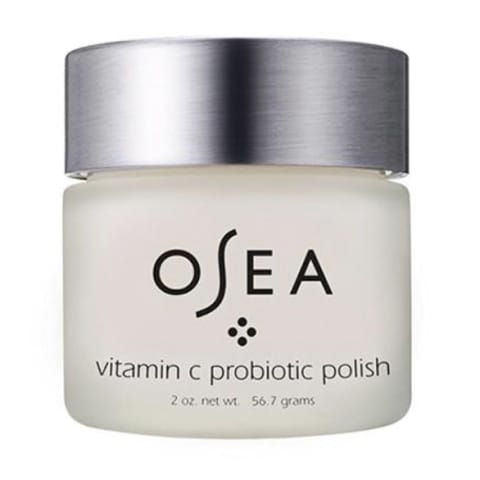 Osea
Aurelia London Revitalize & Glow Serum
This brand's probiotic formulations are made with a nonliving strain of bifidobacteria (non-living probiotics are called para-probiotics), which becomes glycoprotein, a molecule that actually helps with cell-to-cell communication. The rest of the serum is as a bouquet of floral extracts from jasmine, hibiscus, and plumeria—these not only lend the serum a soft, enveloping scent but provide antioxidants too.
Revitalize & Glow Serum, Aurelia London ($57)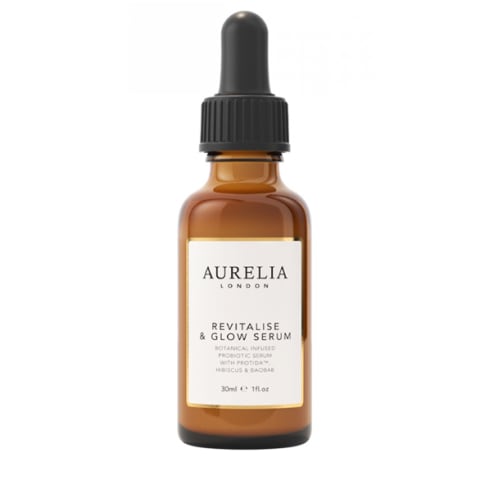 Aurelia London
Algenist ALIVE Prebiotic Balancing Moisturizer
Prebiotics are what nourishes the living bacteria on the skin—the idea being that if you feed the organisms with the right nutrients, the flora will thrive better. (There's an easy comparison to your own health here: When you eat better, you feel better). This uses a prebiotic algae that helps balance inflammation. Additionally, this uses alguronic acid to target wrinkles and turmeric extract to help brighten skin.
ALIVE Prebiotic Balancing Moisturizer, Algenist ($40)
Algenist
Gallinee Prebiotic Face Oil
The base of this oil is positively dreamy. There's the natural squalane: It's actually created from bacteria, as squalane is a natural component of our skin barrier and created from our own microbiomes (this method makes it more bioavailable). Then there's jojoba, oat oil, and vitamin E, all of which are great for sensitive skin, lightweight, and have soothing effects. This is topped with an extremophile prebiotic lipid complex that encourages skin to be more resilient.
Prebiotic Face Oil, Gallinee ($48)
Gallinee
Drunk Elephant Sweet Biome Fermented Sake Hydrating Spray
This uses fermented botanicals (like tea and sake) to nurture the biome, as they can have a soothing effect on the microbiome and encourages flora diversity. Additionally the spray includes electrolytes which can help hydrate the skin and balance the acid mantle. The acid mantle is film of acidity that rests on top of the skin's epidermis and is an important player in our skin barrier function.
Sweet Biome Fermented Sake Hydrating Spray, Drunk Elephant ($42)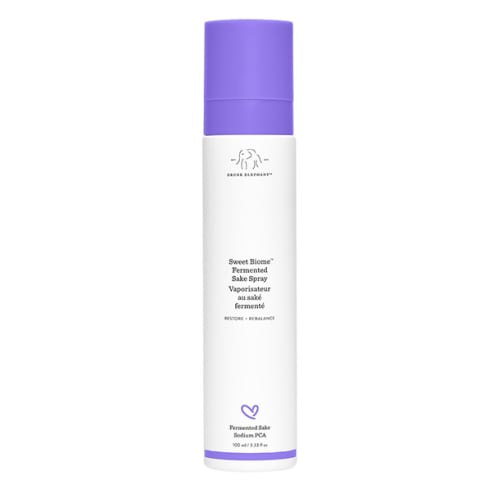 Drunk Elephant
Allies of Skin Prebiotics & Niacinamide Pore Refining Booster
One area that biome skin care has seen great popularity is in the blemish-control space. (Given breakouts and excess oil production is influenced by the microbiome, this makes sense.) This uses a balancing prebiotic blend that reduces irritation and redness. It also contains the namesake's niacinamide, a powerful antioxidant that reduces inflammation and can balance sebum production.
Prebiotics & Niacinamide Pore Refining Booster, Allies of Skin ($65)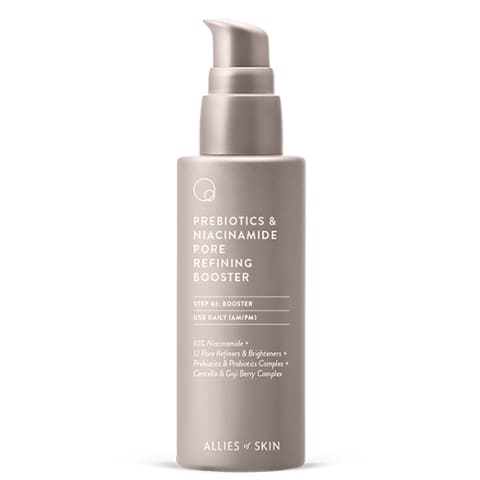 Allies of Skin
Alexandra Engler
mbg Beauty Director
Alexandra Engler is the beauty director at mindbodygreen and host of the beauty podcast Clean Beauty School. Previously, she's held beauty roles at Harper's Bazaar, Marie Claire, SELF, and Cosmopolitan; her byline has appeared in Esquire, Sports Illustrated, and Allure.com. In her current role, she covers all the latest trends in the clean and natural beauty space, as well as lifestyle topics, such as travel. She received her journalism degree from Marquette University, graduating first in the department. She lives in Brooklyn, New York.