Everything You Need To Know About Sunday Anxiety (Or 'The Sunday Scaries')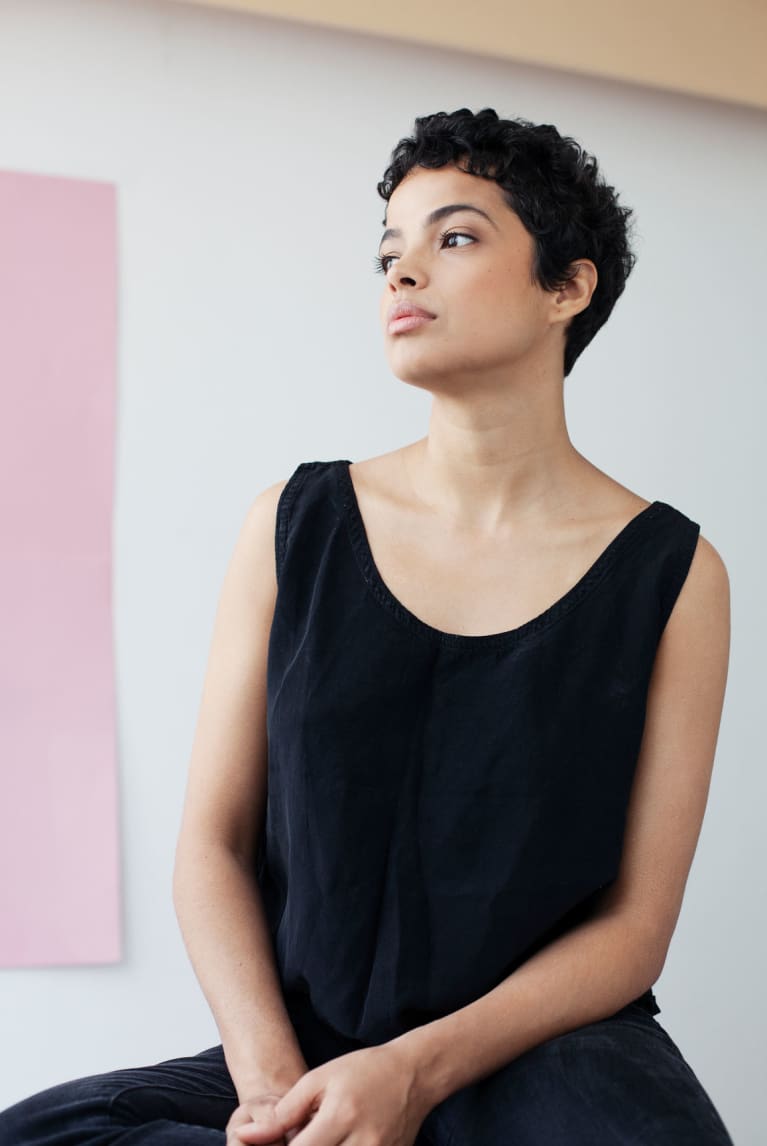 Have you ever felt a sudden and unexplained pit creep into your stomach on Sunday afternoon?
Maybe you were enjoying a fun and relaxing weekend, then suddenly found your mood plummeting for no apparent reason.
It turns out, it's not just you.
Sunday anxiety, or "the Sunday scaries" as it's sometimes called, is a legitimate condition experienced by an overwhelming majority of people. It's that palpable sense of dread many of us feel as the work- or school-week approaches, and it manifests itself not only as fear and anxiety but as physical discomfort as well.
A new survey conducted by The Sleep Judge polled over 1,000 people about their Sunday anxiety and shed new light on what causes it and what we can all do about it. A whopping 81% of people polled reported experiencing higher than normal levels of anxiety on Sunday evening.
Here are a few things you need to know about the Sunday scaries and how best to deal with them.
It can lead to poor sleep on Sunday night (and even Monday), causing a rough start to the week.
One of the worst symptoms of all that stress? Terrible sleep. Sixty-one percent of survey takers pegged Sunday night as their worst night of sleep out of the entire week. The second most restless night of sleep for most people was, you guessed it, Monday.
Talk about getting your week off on the wrong foot. Among so many other negative consequences, we know that poor sleep tends to put us in a bad mood, can even exacerbate anger issues, mess with our ability to concentrate and remember stuff, and cause even more stress. That means too much dread on Sunday night could mean it takes you several days to start feeling like yourself again, and by then it's almost time to do it all over again.
Deep-seated dread on Sunday can affect your physical health.
When anxiety levels get too high, they can trigger a ton of uncomfortable physical side effects. People who experience the Sunday scaries reported feeling all sorts of awful before heading back to work or school on Monday. Common symptoms included nausea, heart palpitations, sweating, breathing difficulties, headaches, and plenty more. (And chronic anxiety in general can increase your risk of depression, immune system issues, and more, mind you.)
It might be "normal" to experience Sunday anxiety, but that doesn't mean it's something you should take lightly.
Work stress is the primary driver of Sunday anxiety, and it's not exclusive to people who hate their jobs.
You might guess that feeling like an anxious wreck on Sunday night is more common in people who are dissatisfied at work, and you'd be right.
Sixty-five percent of people polled who were already dissatisfied with their jobs reported anxious feelings on Sunday night.
What's more surprising is that only a slightly smaller number (57%) of people who were satisfied with their jobs reported feeling the same way—not to mention all of those who experienced similar symptoms like poor sleep, depressive mood, and irritability.
Whether you generally like your job or not, at least according to this survey, it's likely a big source of stress and anxiety heading into the week.
Drinking heavily on the weekend to cope? You could be making it worse.
Who doesn't like a drink or two on a Friday night to unwind after a hard week?
The trouble is, while the temptation to overdo it gets stronger and stronger the more stressed we are, people in this survey who got drunk frequently on the weekends actually reported feeling even more anxious on Sunday night.
While knocking back a few beverages can calm you down temporarily if you're stressed and overworked, studies show excessive drinking can actually increase your susceptibility to anxiety problems in the long term. So yes, you're probably better off trying some healthier and more sustainable remedies.
Exercise is often the best medicine, but there are plenty of other natural remedies as well.
People reported having all kinds of tricks and hacks for "curing the Sunday blues," but one stood above the rest: exercising.
Even low-intensity workouts can do wonders for lowering stress and anxiety levels, and 29% of survey respondents said this was their preferred method for relieving Sunday anxiety. Yoga, HIIT, and long walks are excellent options to start with.
However, exercising doesn't always work for everyone and each specific brand of anxiety, so there are plenty of other remedies you can try, including:
Meditation
Planning to fully unplug from work
Reducing caffeine intake
Spending time with friends and family
Doing some outdoor activities
Finishing chores and other productive tasks
Other research suggests creating an evening ritual to "mentally reattach" to work the night before can make you feel more positive, engaged, and energized about the coming workday.
Sunday anxiety is normal, but that doesn't mean it should go unaddressed.
Four out of five people reported experiencing anxiety, stress, and dread in anticipation of the coming week. That makes this pretty close to a universal problem.
Still, just because it's normal to feel doom and gloom before Monday hits doesn't mean you have to accept it as part of your life. Find ways to relieve stress that work for you like exercising, meditating, or spending time outdoors, and try to plan your Sundays around these activities.
Monday might never be your favorite day of the week, but it doesn't need to drag down your Sundays, too.