9 Budget-Friendly Products That Will Turn Your Bathroom Into A Straight-Up Spa
Our editors have independently chosen the products listed on this page. If you purchase something mentioned in this article, we may
earn a small commission
.
Who doesn't love a day at the spa? With a few well-placed products, your own bathroom can start to feel a whole lot like a pampering escape all on its own.
According to Victoria Harrison, the U.K. editor of design website Houzz and author of Happy by Design: How to Create a Home That Boosts Your Health and Happiness, the key is bringing in objects that can be both stimulating and relaxing. "The bathroom is a funny place because it needs to wake you up in the morning and wind you down in the evening," she tells mbg. We got Harrison's advice on the lighting, color, and scents that make for the ultimate rejuvenating, happiness-inducing bathroom. Here are the products that will revamp yours for less than you'd pay for a facial: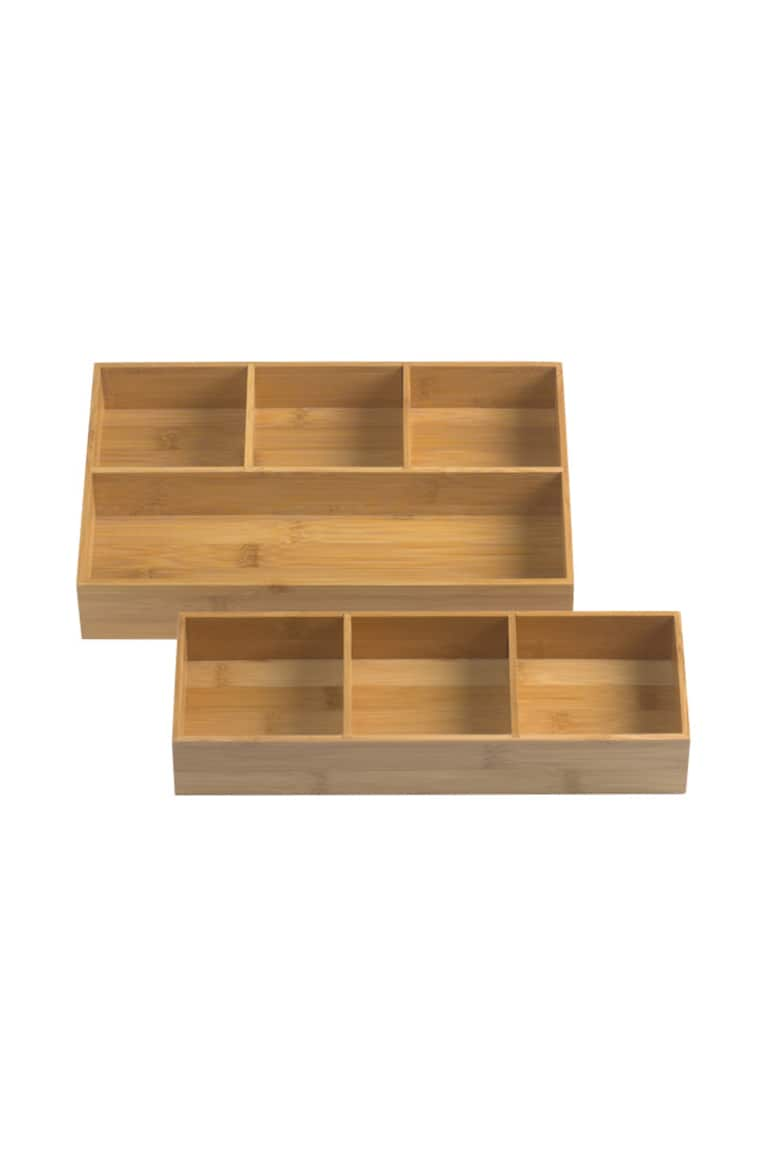 According to Harrison (and many others in the design world), decluttering is a shortcut to happiness and ease at home. Studies suggest that a room jammed with "stuff" might raise cortisol levels, so those cabinets overflowing with products could probably use a quick edit. When it comes to the bathroom, a Kondo-esque exploration of if a shampoo or soap brings you joy probably isn't feasible. Instead, remove everything from your cabinets and take a practical inventory. If you haven't used a product in the past year, it's probably not worth the shelf space and should be recycled (or repurposed) responsibly. And instead of throwing everything that's left back in your drawers, clean it up a little with a simple cosmetics organizer.

The Container Store Bamboo Drawer Organizer Trays ($6.99)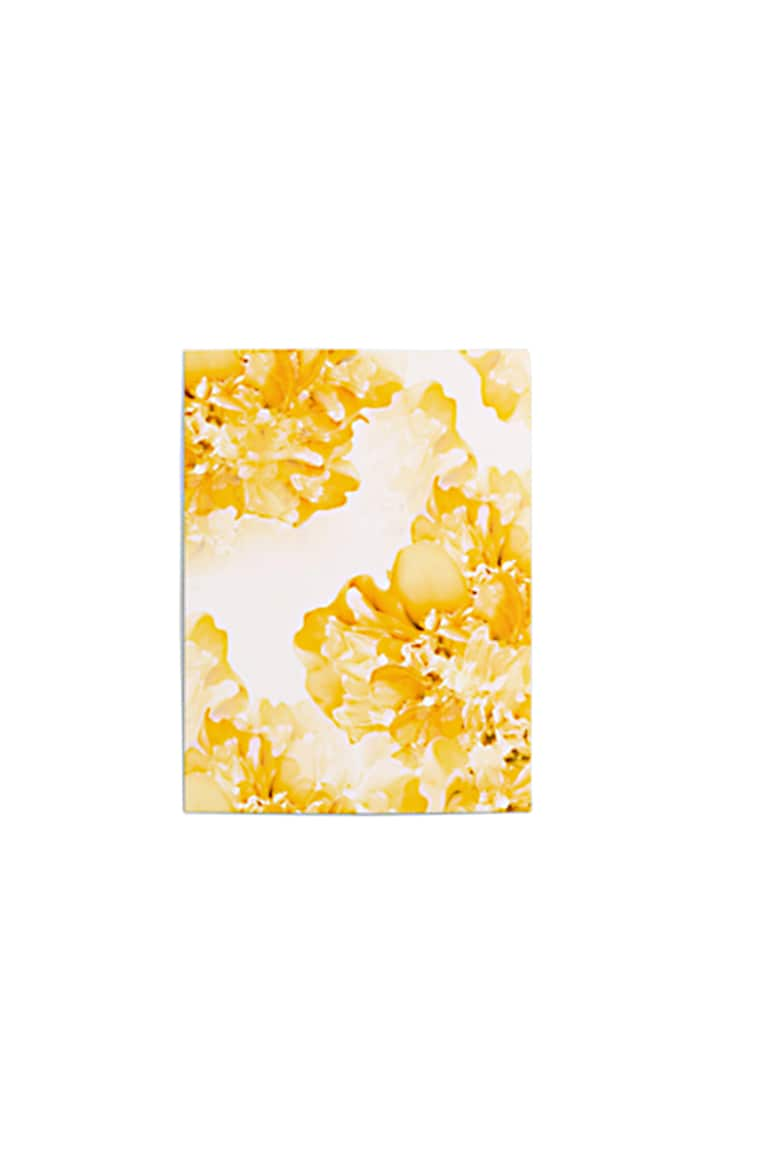 According to a Manchester University study that monitored how hundreds of people reacted to different colors, yellow tends to have the most uplifting and mood-regulating effect. Harrison points out that since you want your bathroom to be relaxing, too, you might not want to paint the whole room in the bright, zingy color. Limit it to an accent wall or a piece of art instead.

Päivi Vikström Peony Flowers Print ($18.99)

While it might not be the most obvious place for a bouquet, the bathroom actually provides a great environment for certain blooms because of its high humidity level. Plus, once the petals start to wilt, you can add them to your bath or foot soak to make it feel more luxe. If you want to take a walk on the woo-woo side, choose your bouquet based on what you want to call into your life according to the language of flowers.

Flowers from your local shop (prices will vary)
4. A shower-and-bath booster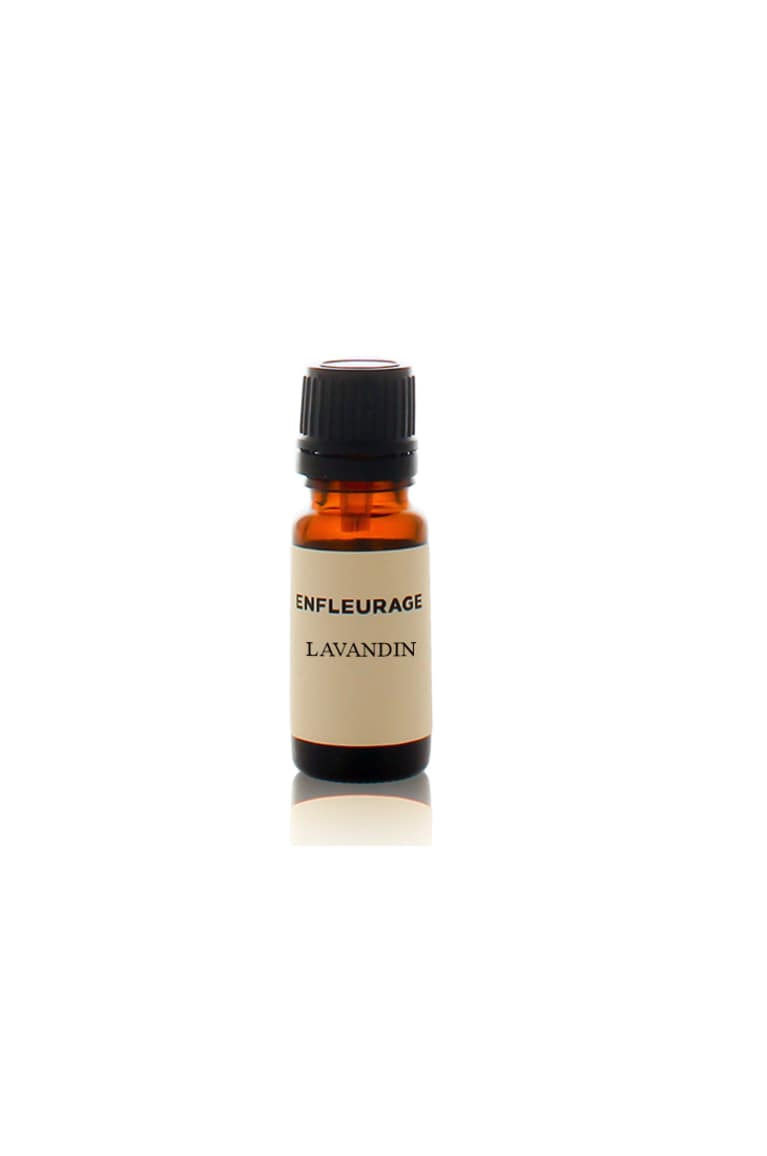 Putting a few drops of essential oils into your bathwater or at the base of your shower is another way to incorporate mood-boosting scents in the bathroom. Simon Marxer, the director of spas at Arizona-based Miraval Resort, recommends chamomile, sandalwood, and lavender for relaxation, and ginger, black pepper, rosemary, and chamomile for stress relief.

Enfleurage Organic Lavandin Oil ($9)
Buying some bath accoutrements is half the battle—then you have to use them! Remind yourself to turn showers and soaks into relaxing rituals by leaving your essential oils, along with any bath salts or favorite face oils, out in a cute jar. "It's about keeping surfaces clear and just having a few nice things out on display," Harrison says.

Anthropologie Gilded Wave Pot ($8)
Another quick way to make your bathroom feel infinitely more inviting? Reserve some counter space for some fluffy, organic cotton face towels, roll them up like they would at a spa, and place cold water and a drop of oil on them whenever you're craving a quick refresh.

Coyuchi Cloud Loom Organic Towels ($18)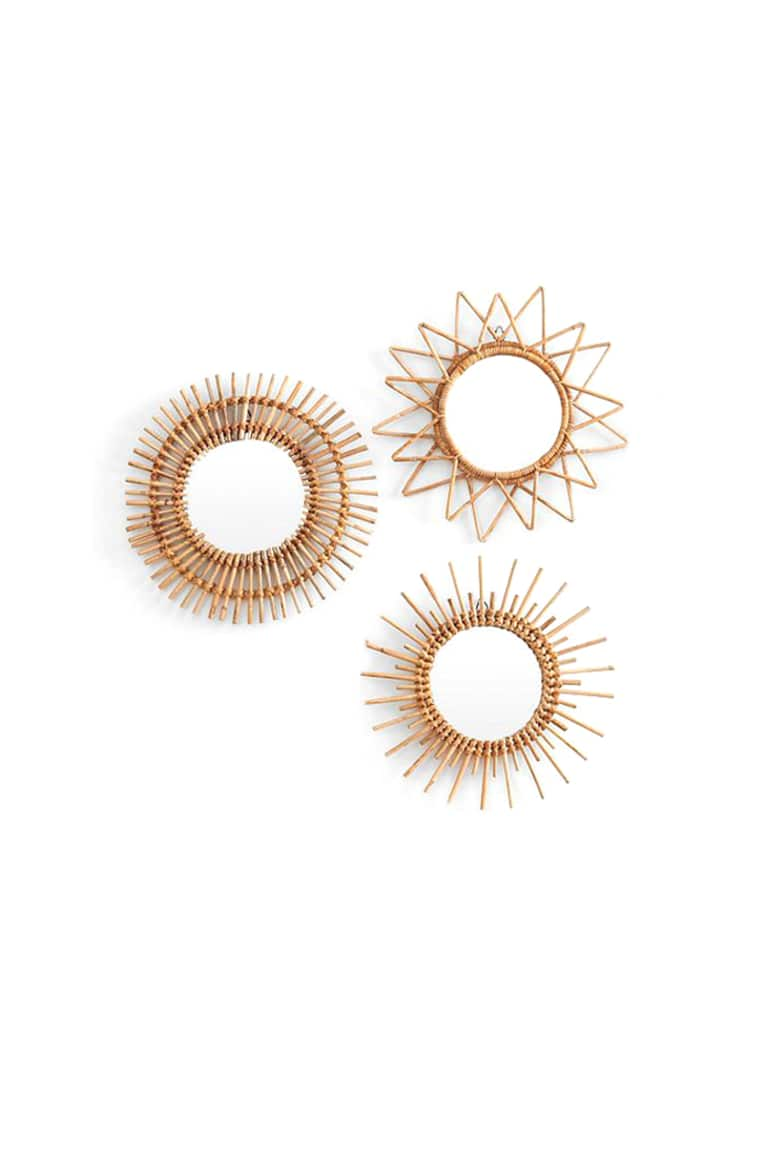 Mirrors are a cornerstone of feng shui for a reason. They make rooms feel bigger and brighter—especially when hung opposite a window, and according to feng shui philosophy, they can welcome more prosperity into our lives when placed on certain walls. Most bathrooms already have at least one mirror, but why not add another?

Urban Outfitters Magical Thinking Woven Wall Mirror ($24)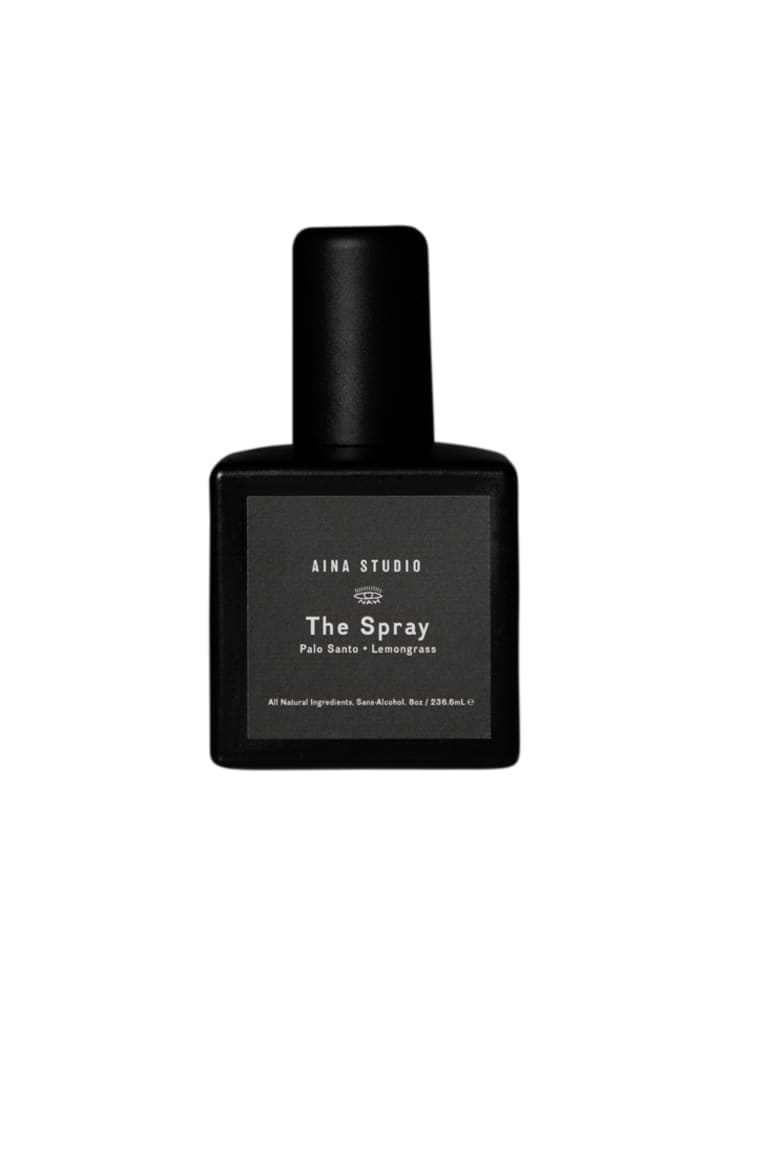 There's nothing like a yummy-smelling (natural) spray to bring your bathroom to the next level. Call on powerful energizers like citrus in the morning to give the air a little boost and go for more relaxing woodsy and floral odors at night. Make a habit of spraying these scents every day and see how your mood changes.


Aina Studio Palo Santo + Lemongrass Spray ($38)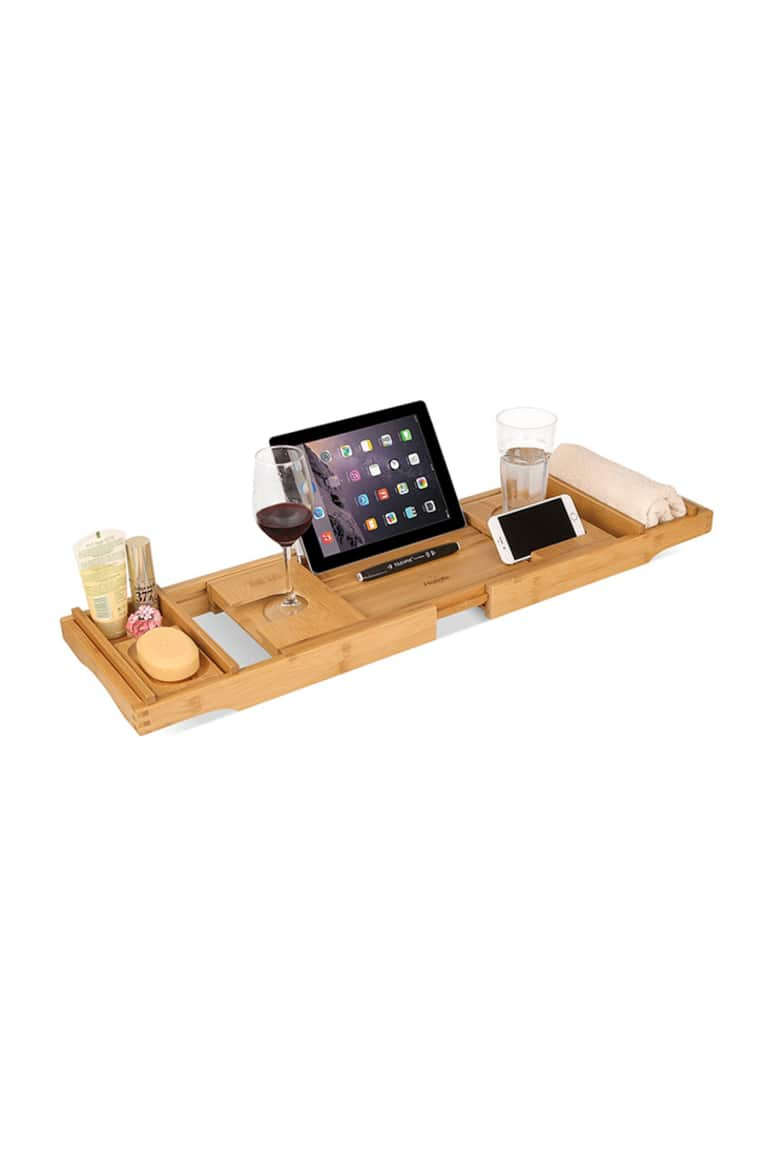 If you are lucky enough to have a tub, a wood tray will make a bath person out of you. You can find affordable ones online, or make your own if you're feeling crafty, and use it to hold some reading material or a journal during your next soak.

HOMFA Bamboo Bathtub Tray ($34.99)
Now that you're pumped to spend time in your bathroom, here are the natural beauty products that deserve a spot in it.