Here's A 10-Second Way To Boost Your Mood When You're Feeling Down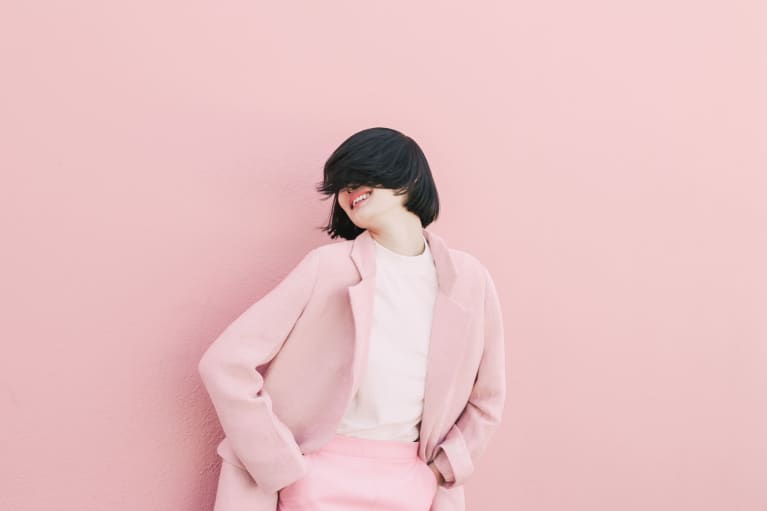 April 11, 2019 — 18:02 PM
A simple smile can actually make you feel a little happier, according to a new study published today in the Psychological Bulletin. The study looked at 50 years of data about facial expressions to answer one main question: Can expressions actually make people feel the emotion on their face?
"Conventional wisdom tells us that we can feel a little happier if we simply smile. Or that we can get ourselves in a more serious mood if we scowl," Nicholas Coles, the lead researcher on the paper, said in a news release. "But psychologists have actually disagreed about this idea for over 100 years."
Researchers on the project decided to gather up all of the conflicting data about facial expressions and conduct a meta-analysis using data from more than 11,000 people based all over the world. After parsing out all of the findings and running new analyses, they found that facial expressions did affect people's feelings, although the effects were relatively small. For example, if a subject smiled, they reported feeling a little bit happier; if they scowled, they felt angrier; and if they frowned, they felt sadder.
After nearly 100 years of dissent in the psychological community about facial expressions, this research team has shown that facial expressions do, in fact, make an impact on our feelings. Of course, the researchers were careful to note that the effects on emotion were small: "A lot of people think that you can smile your way to happiness. But these effects don't really seem to be that powerful," Coles said. "We don't think that smiling is a quick fix for depression. Facial expressions like smiling can sometimes influence our emotion but not always. We really still have a lot to learn about how these effects work, but they're worth studying because they provide a clue about how the mind and body interact to shape our conscious experience of emotion."
If nothing else, it's a great reminder that the mind-body connection is real—and a worthwhile tool to try out if you need a quick mood booster. And in addition to giving you a little extra pep in your step, cardiologist Joel Kahn notes that there are many other benefits of smiling, like reducing stress and anxiety, helping to control pain, putting others at ease, and strengthening your immune system.
And perhaps best of all, smiling is contagious: You can light up a room just by walking into it with a big grin on your face.