Slow Beauty Is Having A Major Moment Right Now: Here's Why + 6 Products To Try

mbg Beauty & Wellness Editor
By Jamie Schneider
mbg Beauty & Wellness Editor
Jamie Schneider is the Beauty & Wellness Editor at mindbodygreen. She has a B.A. in Organizational Studies and English from the University of Michigan, and her work has appeared in Coveteur, The Chill Times, and Wyld Skincare.
June 26, 2020
Our editors have independently chosen the products listed on this page. If you purchase something mentioned in this article, we may
earn a small commission
.
Clean beauty connoisseurs, let's bring this concept back on your radar: Slow beauty is having another major moment right now. If this is your first time hearing the phrase, don't fret; chances are you've been practicing slow beauty without even knowing it. Especially now, as the clean beauty philosophy has seen a resurgence of late (and there's a perfectly good reason why).
We hesitate to call this a trend because it's decidedly not that: Slow beauty is beauty—well, beauty before we all became too busy and distracted to enjoy ourselves. Let us explain.
Advertisement
This ad is displayed using third party content and we do not control its accessibility features.
What is slow beauty?
The "slow beauty" philosophy is just how it sounds—a return to a slower, more simple beauty and self-care practice. It's an emphasis on the essentials, rather than a heavy-duty 12-step routine, but it's also about taking the time to revel in your beauty ritual: Beauty is a sensorial experience, after all, and slowing down can help you find new value in the products you own or purchase.
Needless to say, it inspires many beauty enthusiasts to quite literally stop and smell the rosewater. But Shel Pink (who wrote the book on slow beauty) explains slow beauty is more than just seeking nourishing products: "It's something to help us maintain not only our physical well-being but our psychological and spiritual well-being as well," she tells mbg. "It's all about developing a personal, sustainable self-care practice."
While the term itself has been around for a while (it was "coined" in 2007, as a response to the information overload we now accept as a part of daily life), it reappears in ebbs and flows whenever our culture sees fit. Here's an example: Slow beauty actually surged a few years ago as backlash to the fully loaded "shelfies" you might have seen populating your Instagram. Rather than countless products lining up on bathroom shelves, the philosophy inspired a counterculture that influenced many beauty insiders to pare back their routines to a few essential players.
And even before that, slow beauty has manifested itself in the rituals beauty lovers have always shared together. Slow beauty is what happens when you take the time to properly take a bath. It's what happens when you let your skin breathe. It's what happens when you play your natural hair texture up, not down. It's what happens when you opt out of the shiny new product and choose the multipurpose one or, gasp, the one you have at home. It's what happens when you use beauty as a means of connection—connection to others, to tradition, to self.
Slow beauty during COVID-19. 
But fast-forward to 2020, and we're starting to see slow beauty enter our new normal. Except this time, the philosophy is sure to stick around. There are a few reasons slow beauty is having such a special moment of late:
Whether we like it or not, we've been forced to slow down. "So many of us were fearful of slowing down because we were so used to that fast pace of life," Pink explains. But as the world itself experienced a grinding halt, many people have been forced to pump the brakes. And many actually enjoy it! Those who might have never taken the time for a self-care practice might see new value in a slower pace of life.
"Essential" is a key theme during the pandemic. Think about it: We've been encouraged to remain in our homes if we can, only venturing out for the essentials. It's caused quite a few beauty folk to reflect on what's actually "essential" within their routines. "It's this forced period of reflection that we're experiencing because of the pandemic," Pink adds. "People are editing down to what's really essential in their lives."
A simple, slow routine can even help us manage our stress. "I find that slow beauty rituals and nourishing products can really lift your spirit and take your mind off what's going on," says Pink. "We can help navigate these stressful and anxiety-ridden waters we find ourselves in." It makes sense: A simple DIY face mask or quick dry brushing ritual before hopping in the shower can feel pretty ahhh-inducing, especially during these—dare I say?—unprecedented times.
Advertisement
This ad is displayed using third party content and we do not control its accessibility features.
How to incorporate slow beauty into your routine. 
Slow beauty looks different for everybody. The key? "Identify what you really need, and nourish yourself based on what your needs are," Pink says. Make connections with what feels soothing, supportive, and life-affirming for you, and create a slow beauty ritual around those themes. For instance, Pink is partial to a daily self-massage, connecting with nature, and dry brushing—she focuses on those three rituals as her foundation, adding in others as needed. It's a very intuitive process based on what makes you feel, you know, good.
Of course, identifying what you need is only half the battle. Finding nourishing, sustainable products is crucial for a slow beauty experience (beauty is sensorial, remember?). Good news is, many clean brands inherently subscribe to this philosophy. Here are a few of our favorites, so you can revel in the gorgeous scents and textures.
Codex Beauty Bia Skin Superfood
In terms of essentials, this Codex number tops our list. The rich and velvety consistency is bound to smooth any cracks you've got—face and body. Slather it on your skin and feel it instantly soothe.
Bia Skin Superfood, Codex Beauty ($50)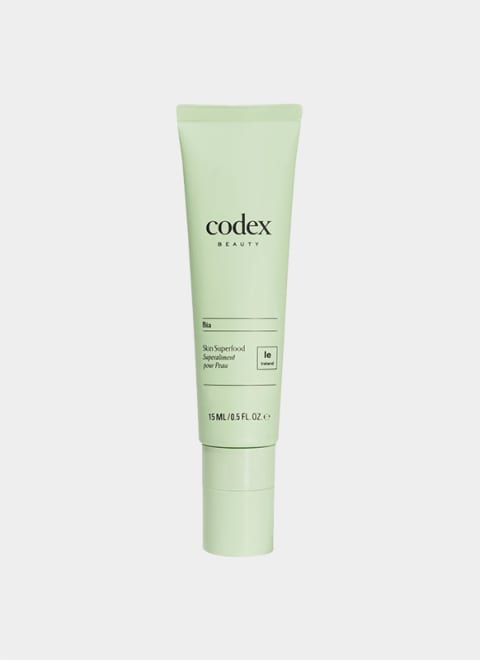 mindbodygreen
Advertisement
This ad is displayed using third party content and we do not control its accessibility features.
LIHA BEAUTY Self Care/Sleep Aid Set
This London-based beauty brand has slow beauty down to a T. This set, in particular, includes a soothing, multipurpose oil (which you can use on your skin, your scalp, even as a fragrance for a subtle scent) along with a clean-burning sustainable candle. If you love sinking into a steamy, relaxing bath (don't we all?), you'll want both products on-hand: Simply light the candle and melt the oil in your bathwater for a luxurious soak.
Self Care/Sleep Aid Set, LIHA BEAUTY ($68.68)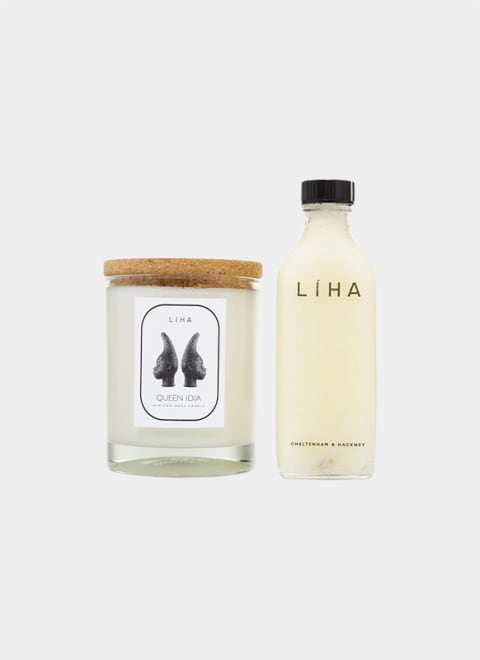 mindbodygreen
LOLI Beauty Pank Plum Elixir
A nourishing oil that's bound to replace just about every step in your beauty routine. Glide on this plum oil as a serum, cuticle oil, lip treatment, even as a handy remedy to tame pesky flyaways. Not to mention the smell is downright heavenly; you'll want to glaze it all over.
Pank Plum Elixir, LOLI Beauty ($52)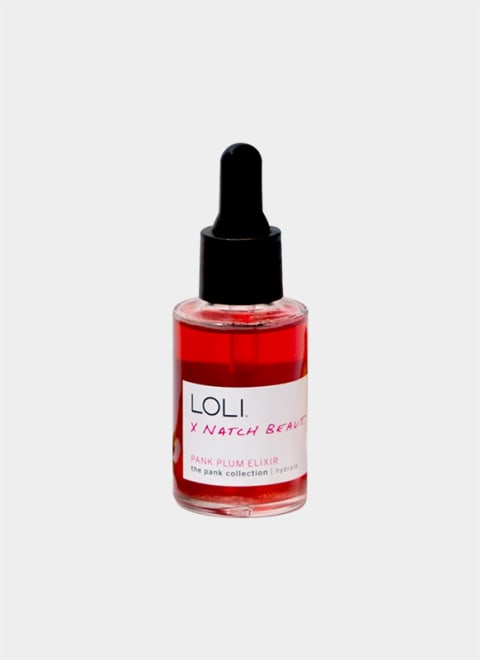 mindbodygreen
FACE - KIT Renew Mask Kit
This superfood mask is the epitome of slow beauty. In addition to providing you with all the masking essentials you'll need, it has some pretty impressive—yet minimal—ingredients (namely, aloe, Costa Rican blue clay, spirulina, and zinc). The brand also includes a free, 10-minute meditation as you mask, a truly slow, sensorial experience, if you ask us.
Renew Mask Kit, FACE - KIT ($85)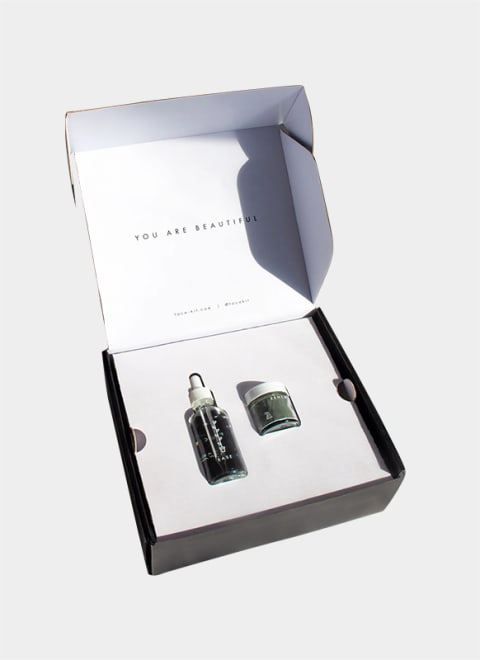 mindbodygreen
Advertisement
This ad is displayed using third party content and we do not control its accessibility features.
Beneath Your Mask Indulge Total Body Elixir
This ultra-moisturizing oil feels nothing short of luxurious on your skin. The blend of antioxidant-rich ingredients (jojoba, sweet almond, and pomegranate seed oil, to highlight a few) hydrates, soothes, and tones the skin for a healthy-looking glow. Try a self-massage à la Pink with it post-shower—it won't disappoint.
Indulge Total Body Elixir, Beneath Your Mask ($90)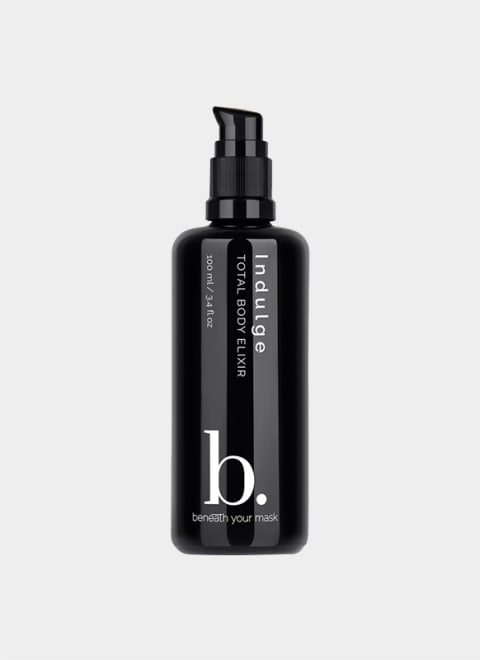 mindbodygreen
SpaRitual Hand Salve
This soothing, skin-protecting balm truly elevates the senses. With ingredients like marula oil, shea butter, and honeybush extract, it softens your hands to perfection and strengthens the skin barrier (just what we need after all those sanitizing products, no?). The brand, founded by Pink herself, is perhaps the brainchild of the slow beauty philosophy—in addition to providing whole, nourishing ingredients for spa-grade self care, each product includes a curated ritual to enhance the experience.
Hand Salve, SpaRitual ($15.50)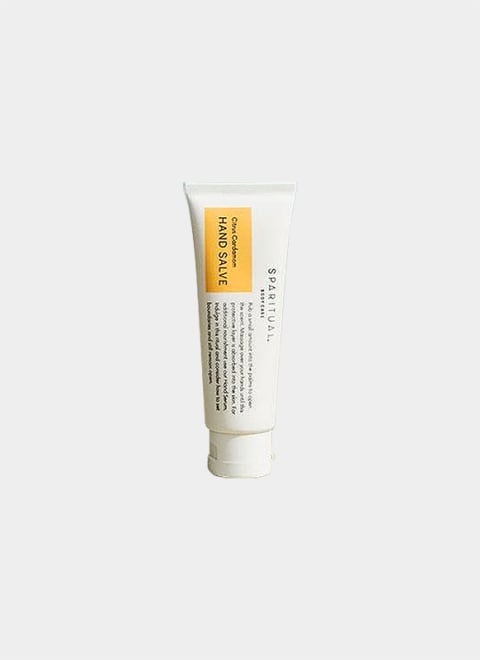 mindbodygreen
Advertisement
This ad is displayed using third party content and we do not control its accessibility features.