How To Build A Skin Care Routine For Men: 4-Step Routines For Morning & Night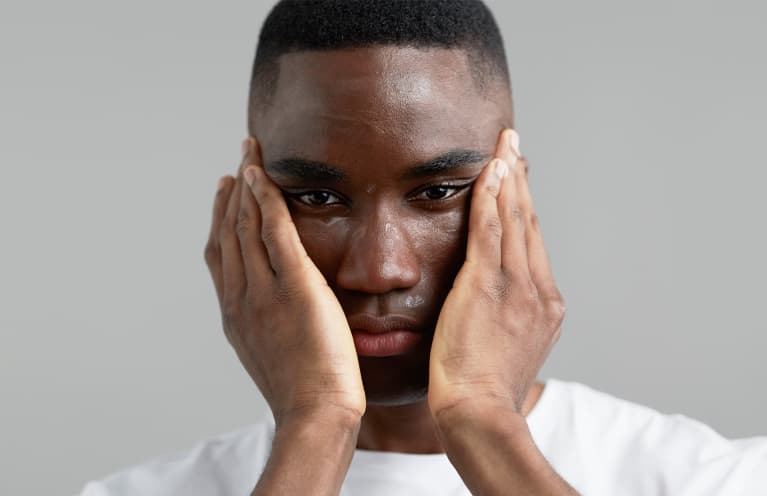 Our editors have independently chosen the products listed on this page. If you purchase something mentioned in this article, we may
earn a small commission
.
Gents, it's time to talk skin care. If you already stick to a tried-and-true regimen, we sincerely applaud, but let us drill in a friendly reminder: Skin care is so much more than tending to the occasional breakout or flare-up; a daily routine is key for maintaining healthy, vibrant skin—and proper care knows no gender.
If you're interested in making a foray into skin care (or updating your current lineup) but don't know where to start, well, consider this your entry point. Below, find what men should look for in a routine, with morning and evening regimens to follow.
Do men need a skin care routine?
Short answer: absolutely. It's important to cleanse, moisturize, and protect your skin, regardless of gender. And while the packaging or marketing of a product may skew toward a certain sex, there's nothing about the ingredients themselves that are gender-specific. "Many of the actives, like hyaluronic acid, vitamin C, niacinamide, retinol, and hydroxy acids, are equally effective in men and women," says board-certified dermatologist Joshua Zeichner, M.D.
Perhaps this goes without saying, but it's important that men with facial hair care for their entire face, not just the regions of exposed skin. Just because your skin may be covered by facial hair doesn't mean it's safe from irritants or environmental aggressors. "A beard can often hide certain skin conditions or issues," says board-certified dermatologist Ava Shamban, M.D., founder of Ava MD Dermatology, the SkinFive and The Box by Dr. Ava.
Differences between men and women's skin.
While a skin care routine itself shouldn't be gendered (read: Anyone can benefit from daily skin hygiene), the actual steps involved may vary, as there are some structural differences in men's and women's skin to note. Of course, everyone's skin has individual needs, but men do have some common qualities.
First, we should unpack the pervasive notion that men's skin is thicker than women's, which is why they tend to experience fewer fine lines as they age. This is only half-true: Research has found that the dermis (aka where elastin and collagen are produced), is 10 to 20% thicker in men than women. As a result, many believe men are able to maintain the dermal layer for longer and experience fewer visible signs of aging, like fine lines.
However, says Zeichner, the thickness of the stratum corneum (aka, the outer layer of the skin or epidermis) is the same in men and women. So we can't exactly say that men's skin, overall, is thicker or tougher.
Men's skin also tends to run on the oily side: Not only can they have larger, more concentrated oil glands, says Zeichner, but they also typically have more testosterone, which can increase oil production. Finally, men generally have more terminal hairs (thick, strong hairs; opposite of vellus, peach-fuzz hairs) than women, which may require more targeted treatments for things like facial ingrowns and razor burns.
Morning skin care routine for men. 
Your specific order of operations can be as simple or robust as you please, but for the purposes of this guide, we'll stick to the basics: cleanse, treat, and moisturize (and protect). Follow along below:
Some sort of cleansing step is necessary before jumping into treatment serums and moisturizer. If you wake up feeling especially dry, a splash of water should suffice just fine, but considering men's skin can run a bit oilier, you might want to grab a face wash (see here for all of our favorites).
You'll want to use active ingredients on bare, freshly washed skin so they can easily penetrate into the pores. "I usually recommend antioxidant serums with vitamin C," says Zeichner, as the antioxidant can stave off free radicals and oxidative stress, as well as help diminish hyperpigmentation and stabilize collagen. You could also opt for a niacinamide serum to balance oil production and help manage breakouts, or any of the other treatment serums we discuss here.
Note: If you shave in the morning, do so after you cleanse (unless you use an electric razor, which works best on dry skin). On the days you shave, you might want to skip the actives and go straight to moisturizer—shaving exfoliates the skin, and freshly exfoliated skin can be more easily irritated.
To lock in hydration, a moisturizer (like cream, lotion, or oil) is key. If your skin is oily, you might fare well with a light water cream, while those facing dryness may want to find a butter-thick confection.
The texture depends on your individual skin type, and your preferences can fluctuate depending on the seasons, but you'll want to introduce ingredients that support and strengthen the skin barrier. Some noteworthy players include ceramides, glycerin, colloidal oat, and aloe. Not to mention, these hydrating, cooling ingredients can function as a soothing aftershave, too.
Sun protection should be the final step of your morning skin care routine (unless you use beard oil, which we'll get into later). Make no mistake: "Facial hair does not do the trick to avoid UVA and UVB rays," says Shamban, so even if you sport some scruff, you still need to slather sunscreen on those areas.
Either find a moisturizer with SPF if you're looking to dial down steps, or find some of our favorite mineral-based physical blockers here.
Shop the routine.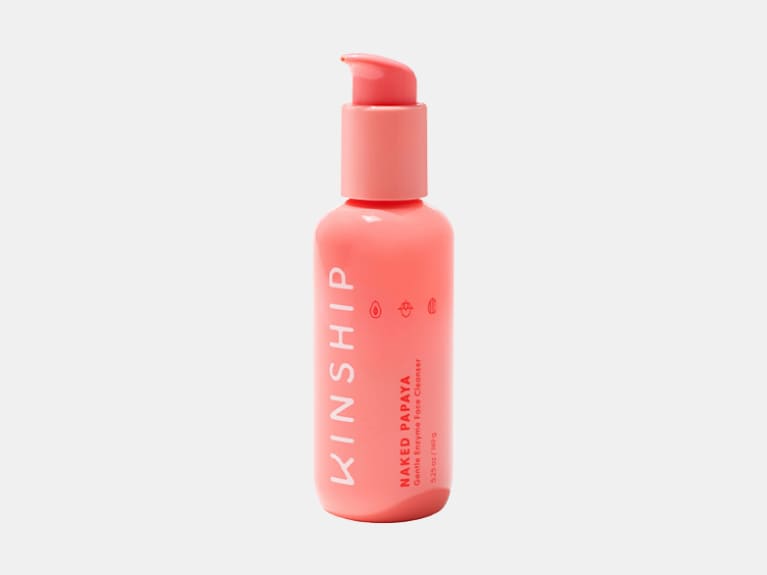 Kinship Naked Papaya Gentle Enzyme Face Cleanser
$22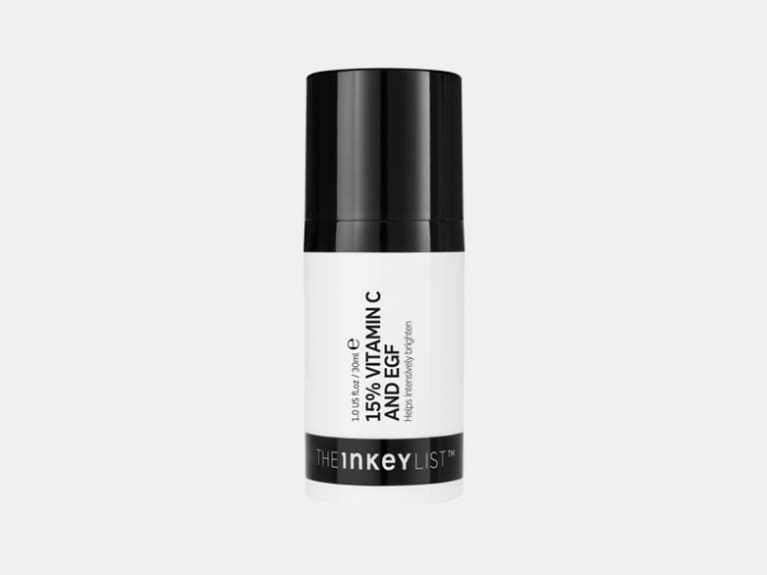 The INKEY List 15% Vitamin C and EGF Brightening Serum
$14.99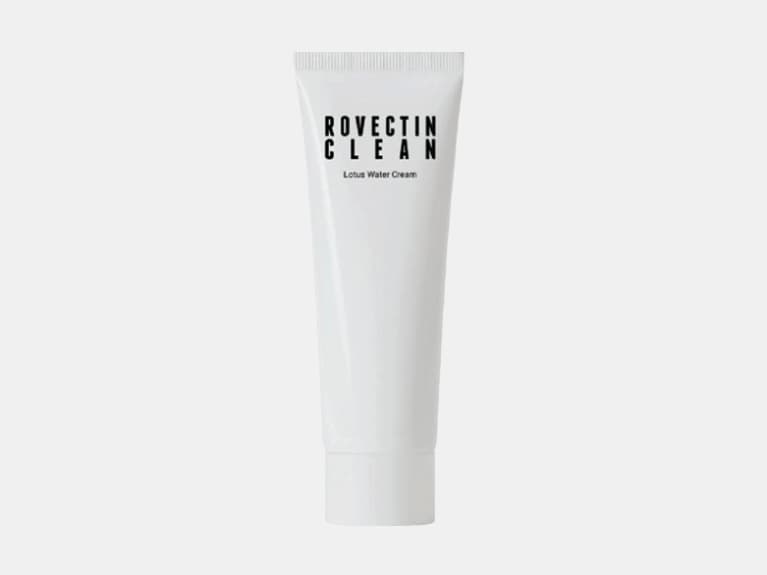 Rovectin Lotus Water Cream
$20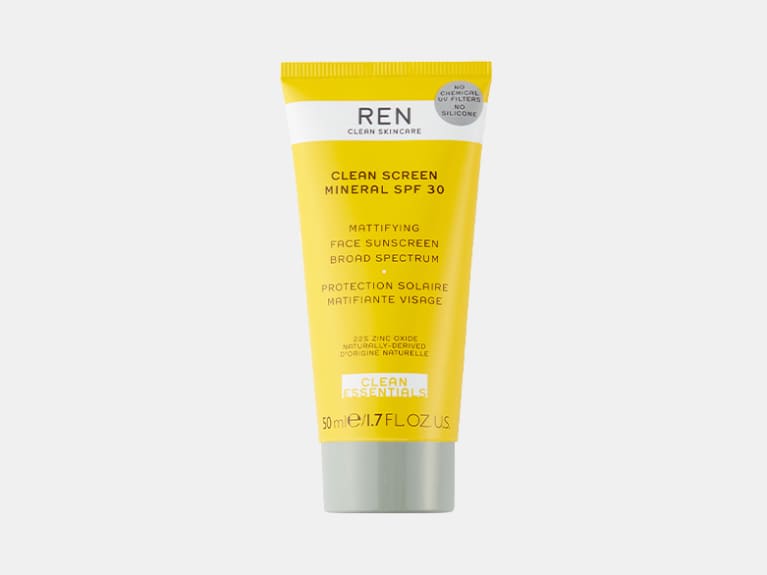 REN Clean Skincare Clean Screen Mattifying Face Sunscreen SPF 30
$38
Evening skin care routine for men. 
Even if you choose to forgo the morning cleanser, you need a nighttime wash. Not only is a daily cleaning necessary to remove gunk, particulate matter, and daily grime from your skin, but other skin care ingredients won't be able to do their job without a clean canvas. "Impurities on the skin can prevent active ingredients from penetrating," board-certified dermatologist Jennifer Herrmann, M.D., says regarding skin care order.
"[Men] may do better with an astringent for oily areas as well as a higher strength of a retinoid or an AHA," says Shamban. So while how often you should exfoliate ultimately differs from person to person, men may be able to get away with more exfoliation. Remember, though: If you shave, you're exfoliating the skin, so layering on another acid may not be necessary that night.
Again, you'll want to moisturize to keep hydration locked in. Find a specific texture that works for you, but you may want to opt for a denser cream at night. The skin is more permeable while you sleep, which makes it easier for water to seep out.
Step 4: Beard oil, if you have facial hair.
Technically, you can apply beard oil morning or night (or anytime your scruff feels dry); just make sure it's always the last step of your routine. Oils are occlusive in nature, so nothing gets past them.
Another helpful tip from Zeichner: "Keep oils on the hair itself and try to avoid skin contact." While a conditioning beard oil can nourish the hairs and keep them soft, a heavy formula has the potential to clog pores and lead to breakouts.
Shop the routine.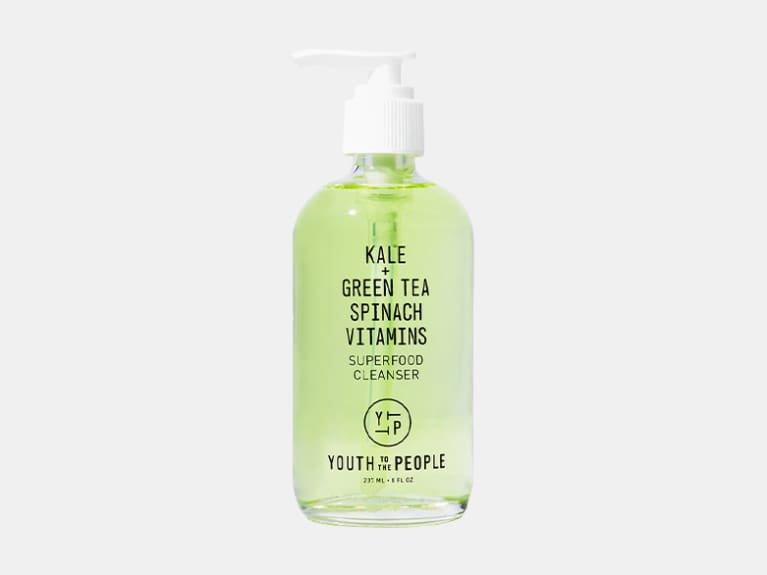 Youth To The People Superfood Cleanser
$36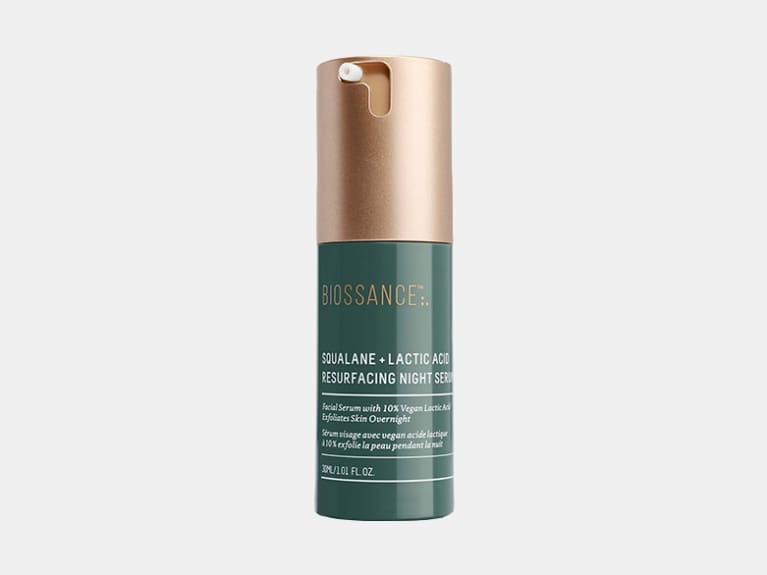 Biossance Squalane + 10% Lactic Acid Resurfacing Night Serum
$62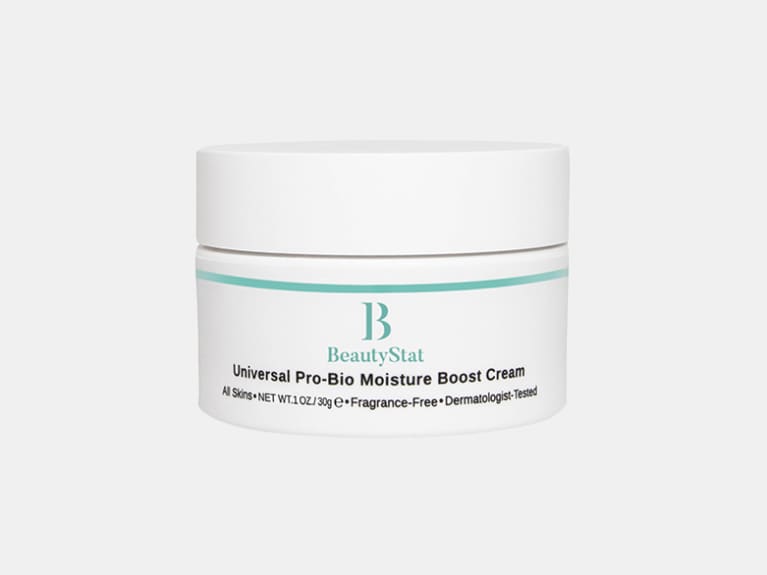 BeautyStat Cosmetics Universal Pro-Bio Moisture Boost Cream
$50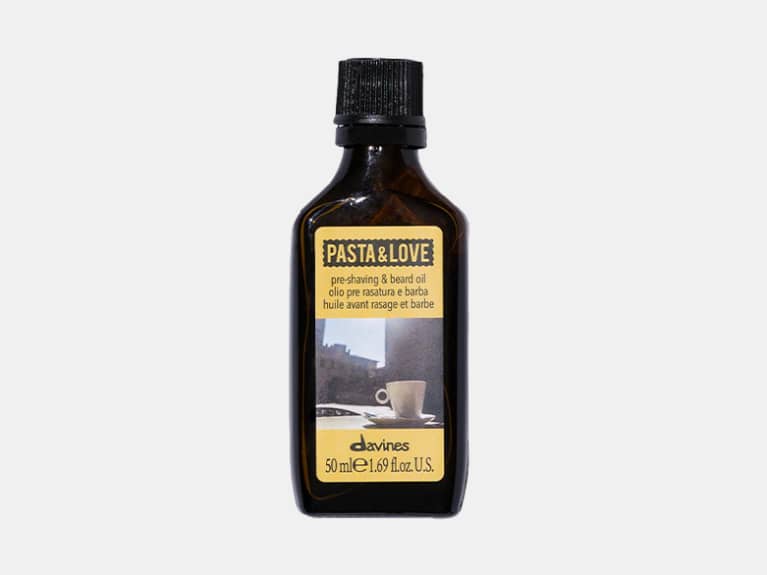 Davines Pre-Shaving & Beard Oil
$26
Men's skin does have some structural differences from women's, which may require a slightly tweaked routine. But no one's skin functions exactly the same, anyway, regardless of gender; it's all about finding the right ingredients and steps that work for you. Regard the above regimens as a starting point, and feel free to edit or level up as necessary.
Want to turn your passion for wellbeing into a fulfilling career? Become a Certified Health Coach! Learn more here.