By Emi Boscamp
mbg Contributor
Emi Boscamp is the former News Editor at mindbodygreen. She received a BA in English and minors in Spanish and Art History from Cornell University.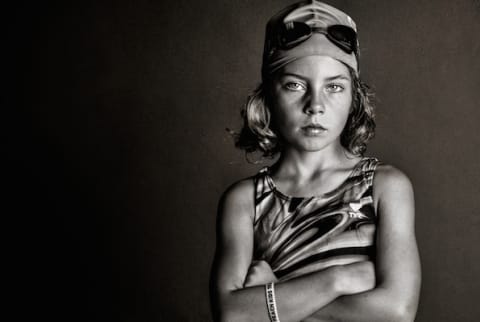 April 13, 2015
Photographer Kate Parker doesn't want her daughters, Alice, 6, and Ella, 9, to be what society expects them to be. If they don't want to parade around in princess dresses, they don't have to. She wants them to be exactly who they are: "Loud, athletic, fearless, messy, joyous, frustrated," as she puts it.
When Parker started this project, she really just wanted to record the memories of the girls' childhood. But then she started to notice a pattern in the images: The more she was able to capture the essence of their character, the stronger the images were.
"I started to see patterns and recognize that the images where the girls were authentically captured were the strongest images," Parker said in an email to MindBodyGreen. "The images that showed the girls as they genuinely are were my favorites. After seeing this, I started to shoot with that in mind."
Her focus then shifted from capturing a moment in time to celebrating the girls for who they are — grass-stained knees, scraped elbows, tangled hair and all — and the results are pretty powerful.
"There's a lot of pressure for girls (and women) to look a certain way, act in certain manner, and I wanted to let my daughters know that who they naturally are is enough," she explained.
Parker first shared the series on her website in 2014, but the project has garnered popularity recently after being picked up various media outlets. Parker's story has also been spreading like wildfire on social media, as inspired fans are posting their own pictures of strong girls with the hashtag #strongisthenewpretty.
If we celebrate the strong aspects of our daughters — instead of how adorable they look all dolled up — they'll go out into the world and kick some butt. Just look at the ferocity in these girls' eyes. They're determined. A hair out of place is not going to get in their way.
Check out some of the breathtaking photos from the series below (and you can find the rest here):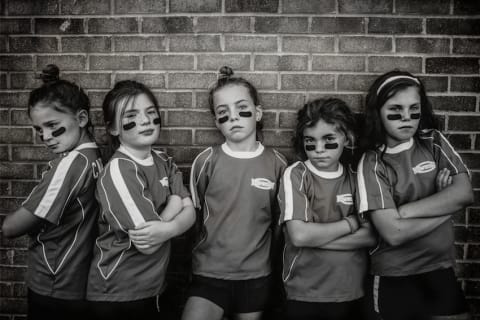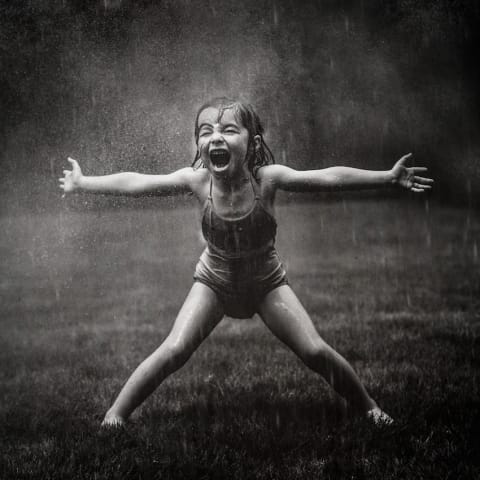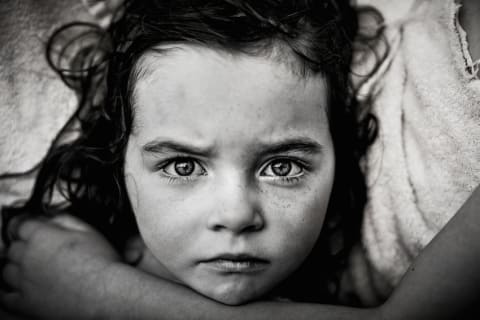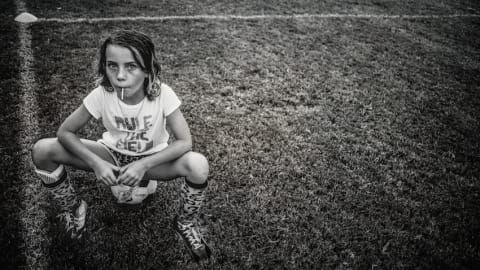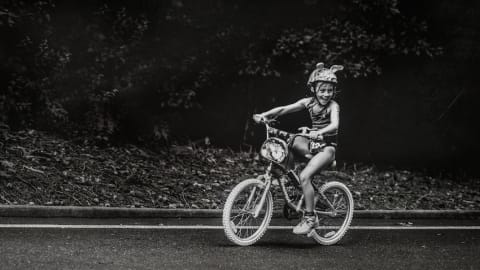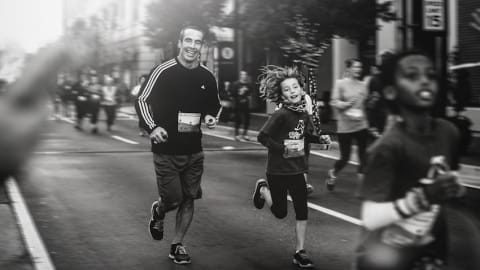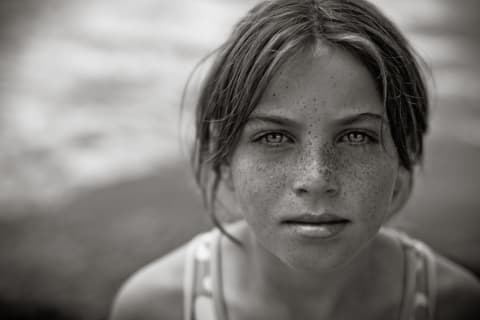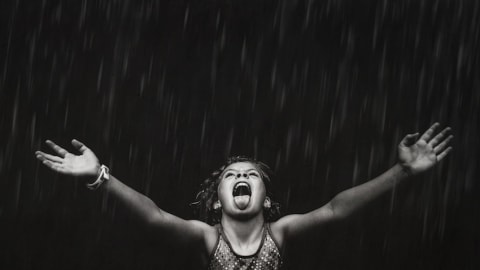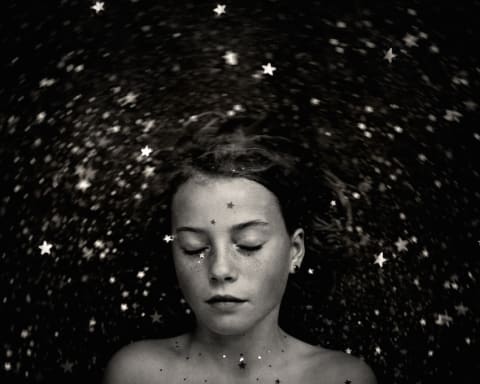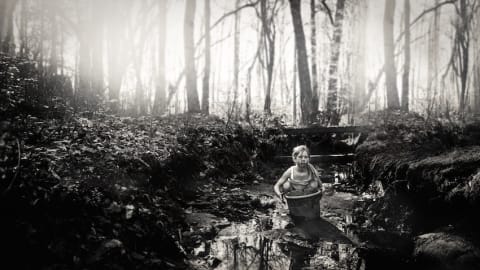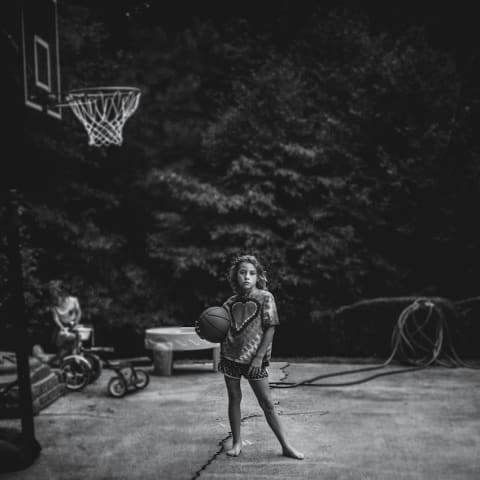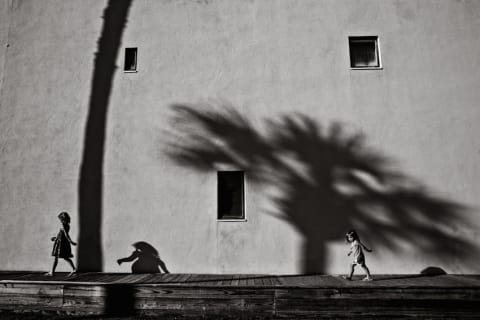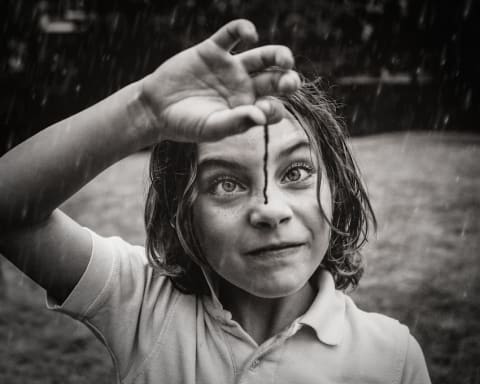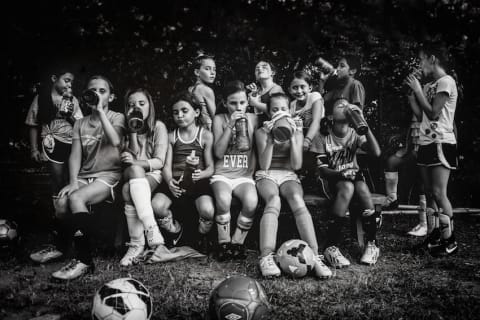 Emi Boscamp
Emi Boscamp is the former News Editor at mindbodygreen. She received a BA in English and minors in Spanish and Art History from Cornell University. She's a writer living in Manhattan and enjoys cooking, eating, traveling, and writing about all three of those things. She loves anything pickled. And anything punny. (She's kind of a big dill.)