CBD Is Calming — But Does It Make You Sleepy? What The Experts Say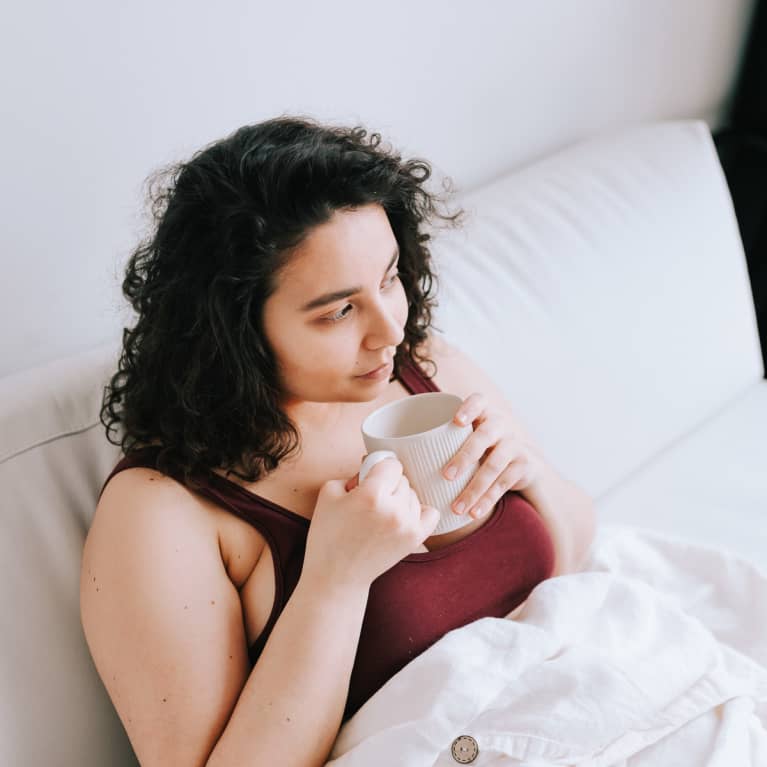 Our editors have independently chosen the products listed on this page. If you purchase something mentioned in this article, we may
earn a small commission
.
For such a popular product, there is still a lot of misinformation—and ensuing confusion—around CBD. In addition to questions surrounding legality, psychoactive effects, tolerance, and dosing, we at mbg field a lot of queries about whether the product will cause sleepiness.
So, does CBD make you sleepy?
The answer, it turns out, is a bit complicated. But as a rule of thumb, Bonni Goldstein, M.D., a California-based physician and author of Cannabis Is Medicine, says, "In general, a lower dose of a 'THC-free' CBD preparation is not sedating for most adults."
Before we dive into why CBD won't put you to sleep, let's cover what it will do: CBD is a phytocannabinoid (basically, a healthy plant compound) that's found in the cannabis plant. The two strains of the cannabis plant that get the most attention are marijuana and hemp—both of which naturally contain CBD, as well as hundreds of other phytocannabinoids. The main difference between the two plant cultivars is that marijuana plants are higher in THC, while hemp plants are grown to have only trace amounts of THC.
This is an important distinction because THC, a psychoactive compound, does seem to cause sleepiness and affect sleep quality when taken in higher doses. Unlike THC, CBD and the other cannabinoids found in a nonpsychoactive hemp product don't bind directly to receptors in the brain and shouldn't make you feel tired. Instead, they interact more indirectly with a number of receptors in the brain and body that help regulate things like mood, anxiousness, and pain response.*
Where this gets confusing is that many people do take hemp-derived CBD at night and may find that it helps them sleep.* However, that's likely because it can help out with stress management and stabilize mood.* And as CBD expert Dani Gordon, M.D., has previously told mbg, stress is often an underlying contributor to insomnia. Once you get stress levels in check, then it would make sense that you'd find it easier to fall asleep.
While CBD can be used to de-stress and relax, it shouldn't necessarily cause sleepiness. However, Goldstein adds that we all absorb, metabolize, and respond to the compound differently, so it's important to see what works for you. If you're new to the product, she recommends trying a low dose (10 to 15 mg) of CBD at a time to start. Experiment with taking it at different times of the day to see how it makes you feel. You might find it slightly stimulating and prefer to take it in the morning, or it may register as more calming and be a nighttime thing.
Either way, its effect will likely be pretty gradual: Think slow, steady waves of relaxation versus a tsunami of sleepiness.