13 Seriously Impressive Natural Beauty Products For $20 Or Less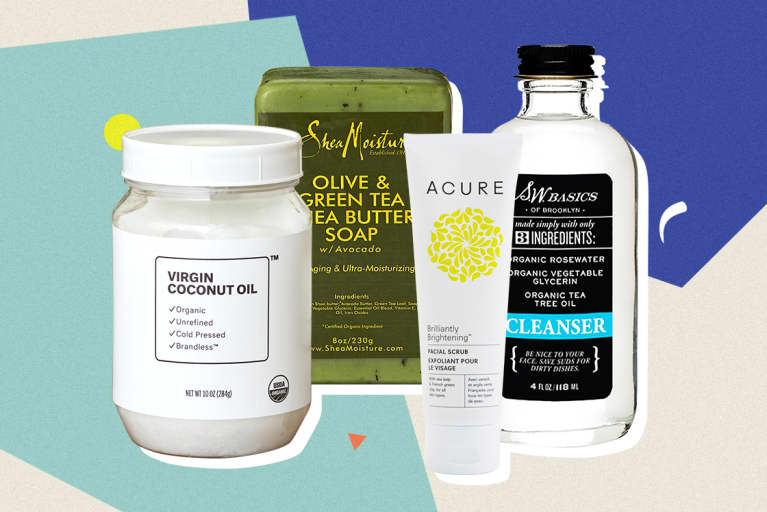 January 17, 2018 — 10:30 AM
Natural, clean, green, nontoxic beauty is under the microscope as it goes mainstream. What does it mean to "green," and why is it often so expensive? The truth is that every brand has a different definition—and there are so many mission-driven brands that are really delivering. For a long time, clean beauty seemed to be exclusively DIY, at the crunchy health food store, or high-end and luxe. Thankfully, that's no longer the case. There's now a host of incredible natural-leaning products available at drugstores, on Amazon, and at your nearest Target—all that exemplify the spectrum of what it means to go green, to source ethically and sustainably, and to give back.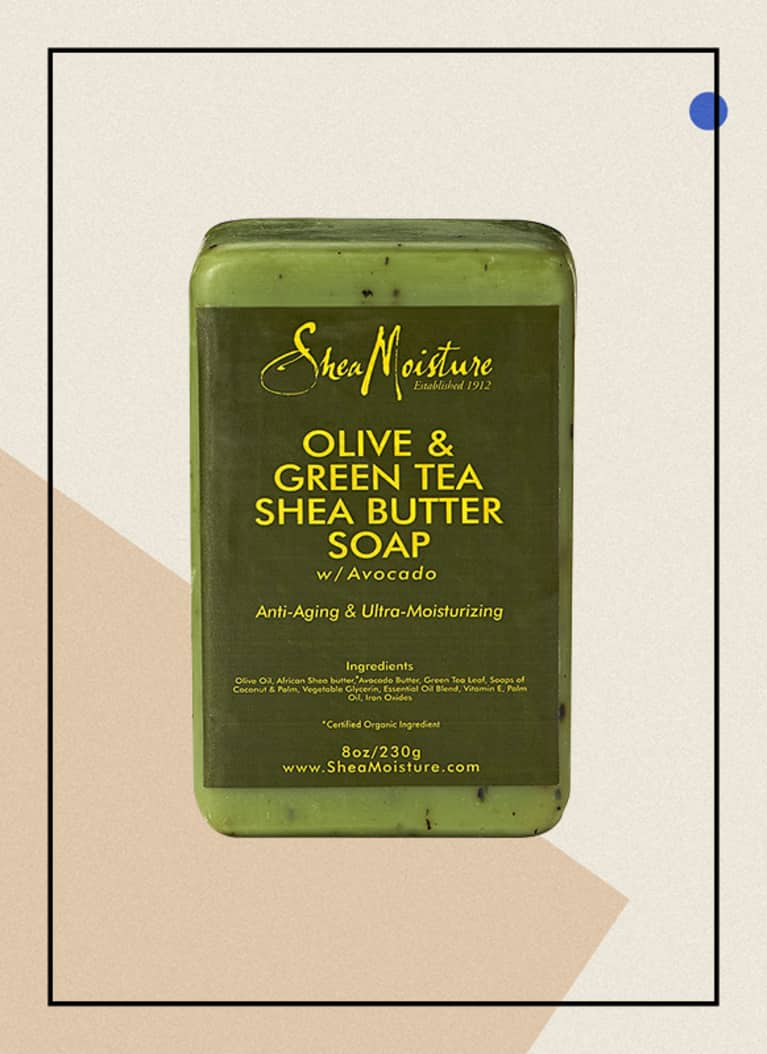 SheaMoisture has been a staple of clean drugstore beauty products since the early 1990s, when it was founded in Harlem by Liberian native Nyema Tubman and Richelieu Dennis. Their personal care products are ultra nourishing, and this green tea shea butter soap is no exception. Antioxidants from green tea help repair skin damage, and nourishing olive oil, shea butter, and avocado deeply hydrate the skin—making it an excellent choice for dry, parched skin.
The brand has continued to grow in popularity, and in November of 2017, Unilever acquired Sundial, the parent company of SheaMoisture—which is currently made without parabens, phthalates, paraffin, DEA, formaldehyde, and petroleum.
SheaMoisture olive & green tea shea butter soap ($5.49)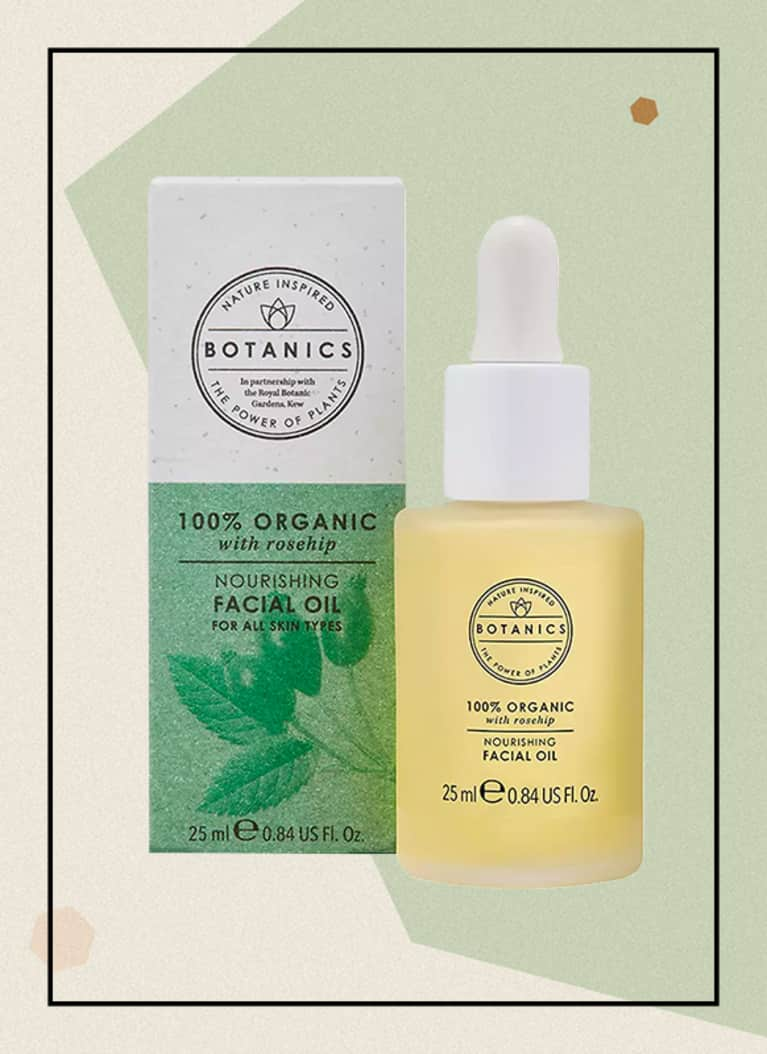 Botanics was founded in the United Kingdom in 1995 on the notion that beauty products can be safe, effective, and sustainable—which was new and different in the mid-'90s. Their organic facial oil is clean as a whistle, and with a base of light sweet almond oil and antioxidant-rich rosehip oil, it's reparative and hydrating for all skin types. Pro tip: If you're using a face oil, it's probably a good idea to invest in a toner too.
Botanics is a member of the Boots UK brand portfolio, which is owned in part by Walgreens—so keep your eye out for Botanics products at your local Walgreens!
Botanics organic facial oil ($13.49)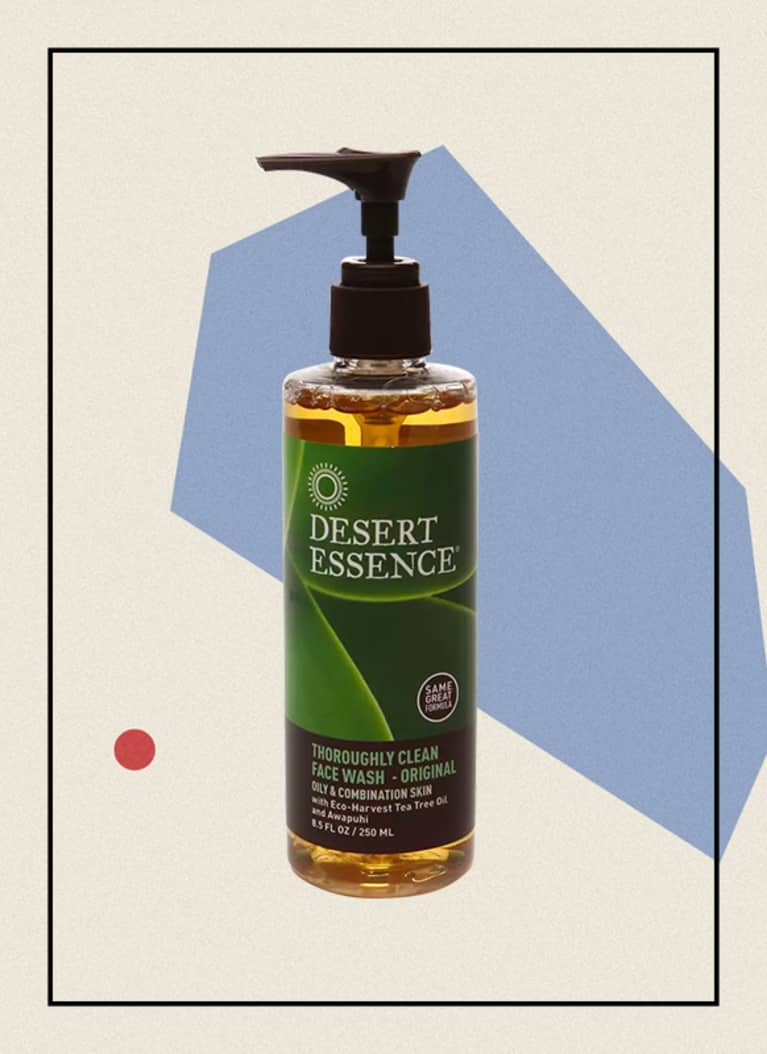 This face wash from Desert Essence is excellent for oily or acne-prone skin, made with tea tree oil, lavender oil, and a base of coconut and olive oils instead of harsh detergents that strip the skin. The brand has been around for a whopping 40 years as of 2018 and has stayed true to its original mission of making a difference with affordable skin care that's ethically sourced, Leaping Bunny-certified, and gives back to the I Am A Girl Initiative.
Desert Essence thoroughly clean face wash with organic tea tree oil and awapuhi ($8.99)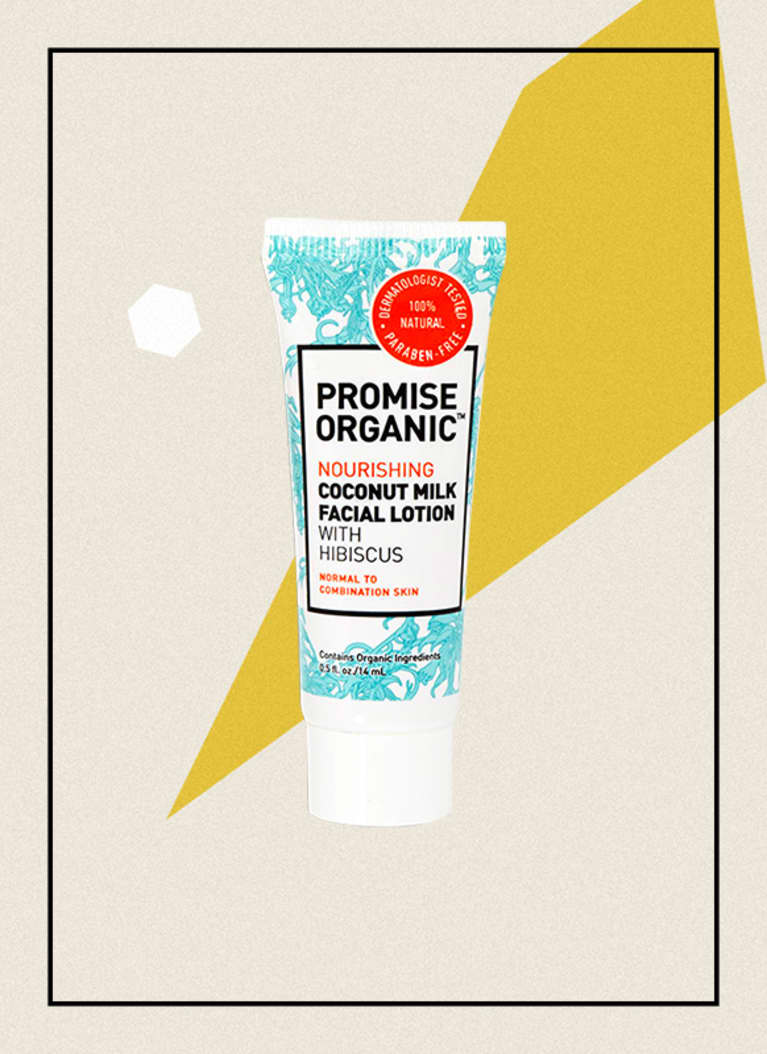 All ingredients in the Promise Organic range are plant-derived, chemical-free, phthalate-free, paraben-free, and free of artificial fragrance. Their nourishing coconut milk face lotion feels heavy at first but is helpful on all skin types, from sensitive to combination. Hibiscus extracts and coconut milk work to brighten the complexion while the scent transports you to a better, sunnier place, even for just a minute.
Promise Organic nourishing coconut milk face lotion ($14.99)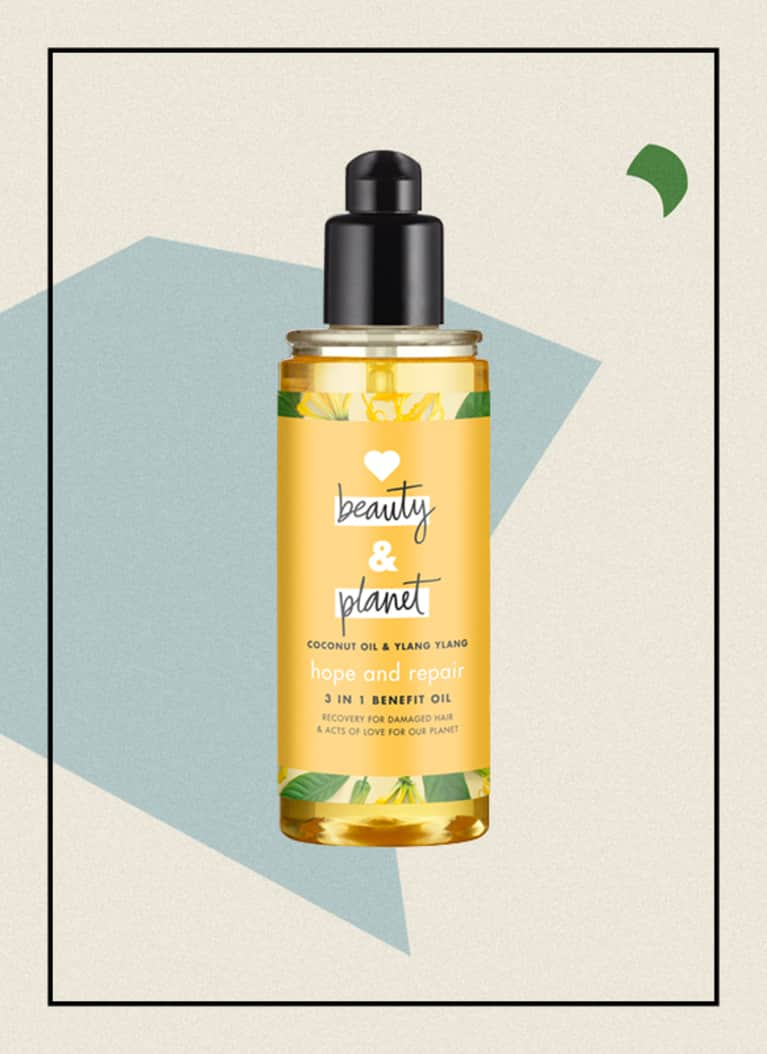 Love Beauty and Planet is a newish brand launched by Unilever in an effort to cater to millennial consumers, available on drugstore and Target shelves in early 2018. It's starkly different from other portfolio brands like Dove and Suave—and it's supposed to be. Designed for a You. We. All. generation that cares about—you guessed it—love, beauty, and our planet, products are natural-ish, ranging from rather "clean" to better for you, but this hair oil is one of the best of the bunch. Ingredients are nontoxic and it's multiuse, so try it as a pre-shower treatment or as a styling product on dry hair (a little goes a long way) for effortless, piecey waves.
Love Beauty and Planet coconut oil & ylang ylang 3-in-1 benefit oil ($6.98)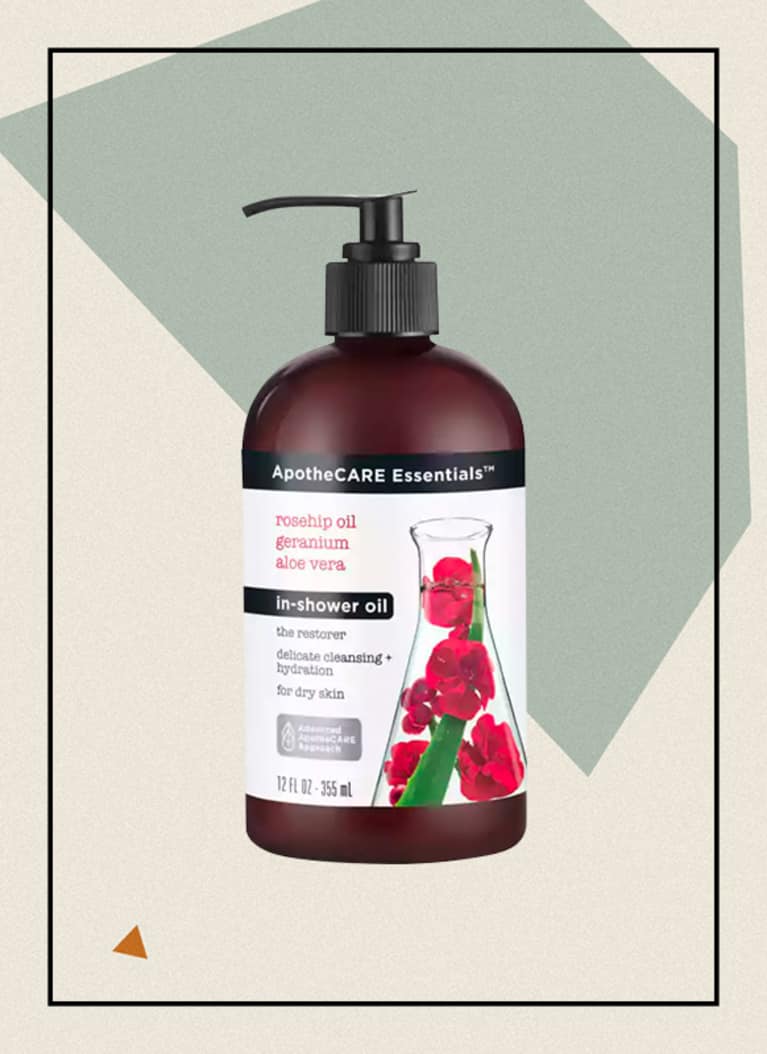 apotheCARE Essentials, another brand launched late last year by Unilever, harkens to aroma therapeutics for a sensory self-care experience that's not just about the solution but the power of scent, too. With notes of rose and geranium, this restorative in-shower oil is made without sulfate cleansers, parabens, or dyes—which is a significant departure from other Unilever brands, showing an effort to clean up their beauty act. In fact, by 2019, the conglomerate aims to have all its brands on the Smart Label system and to list all fragrance ingredients (something they are not required to do) in the name of transparency.
apotheCARE Essentials the restorer in-shower oil ($10.99)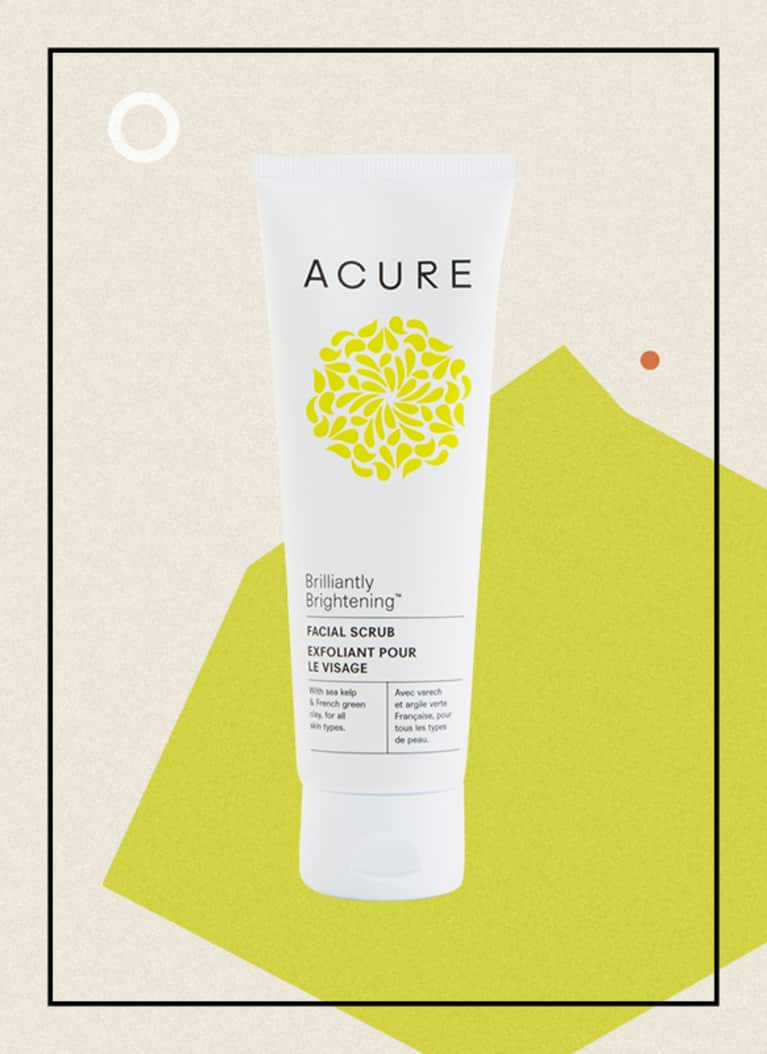 With potent brightening plant extracts like pomegranate, sea kelp, and lemon peel, along with detoxifying walnut-shell flour and french green clay—this brightening scrub is gentle but effective. Acure, founded by Kristy Guerra, formulated safe and nontoxic products with her grandmother in mind, who battled breast cancer for more than 10 years. As such, all Acure products are vegan and free of sulfates, parabens, phthalates, mineral oil, DEA, formaldehyde, petrolatum, and paraffin. Phew! Look for Acure products at your local health food store, Target, and Whole Foods.
Acure Organics brightening facial scrub ($9.99)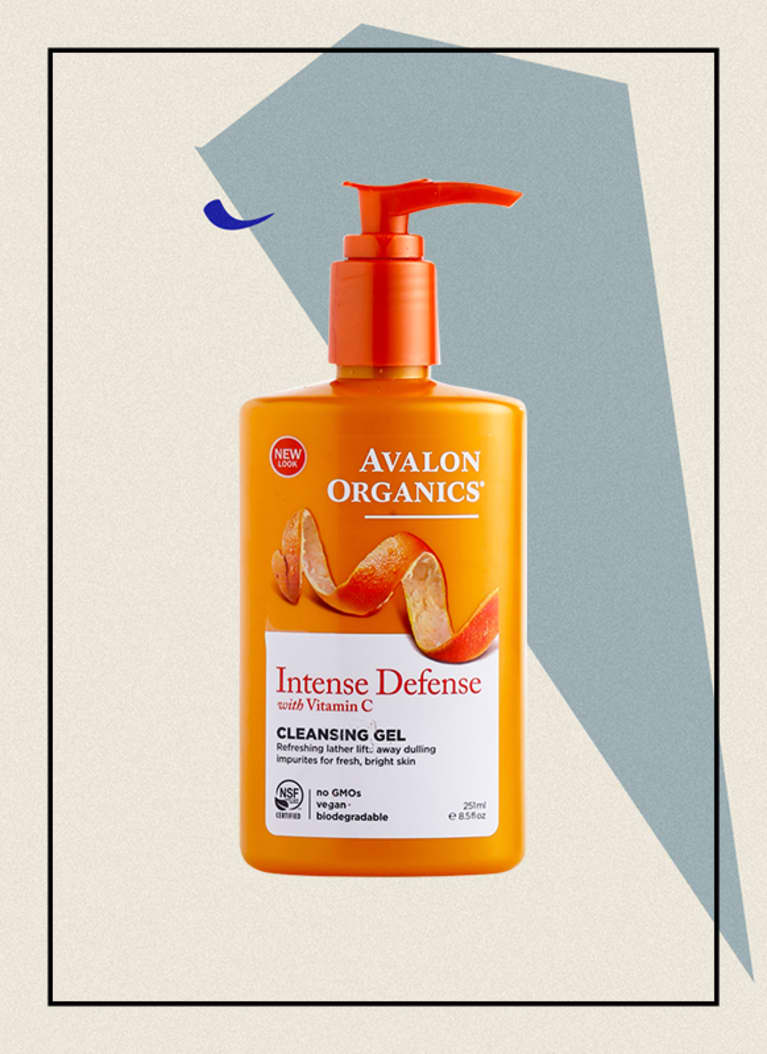 Avalon Organics products are formulated without GMOs, parabens, sulfates, preservatives, colors, phthalates, and don't test on animals—in fact, they are USDA Organic and Leaping Bunny certified. This particular face wash is chock-full of antioxidants including vitamin C, which help undo and protect the skin against environmental damage thanks to the sun, the elements, and pollution.
Avalon Organics vitamin C renewal cleansing gel ($12.49)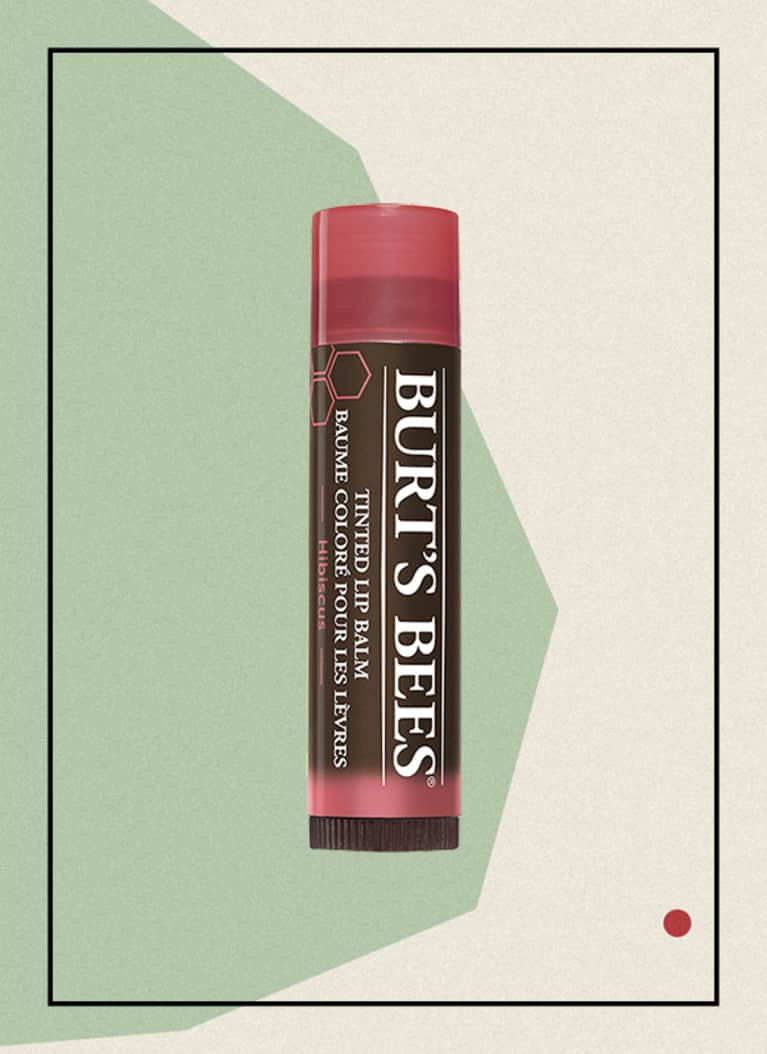 Burt's Bees is one of the original drugstore natural beauty brands. Its simple lip balm is a year-round staple, but the tinted lip balm brings it up a notch. Using a blend of shea butter and botanical waxes, the formula is super moisturizing and adds just a hint of color, making it the perfect go-to everyday lip color.
Burt's Bees tinted lip balm ($5)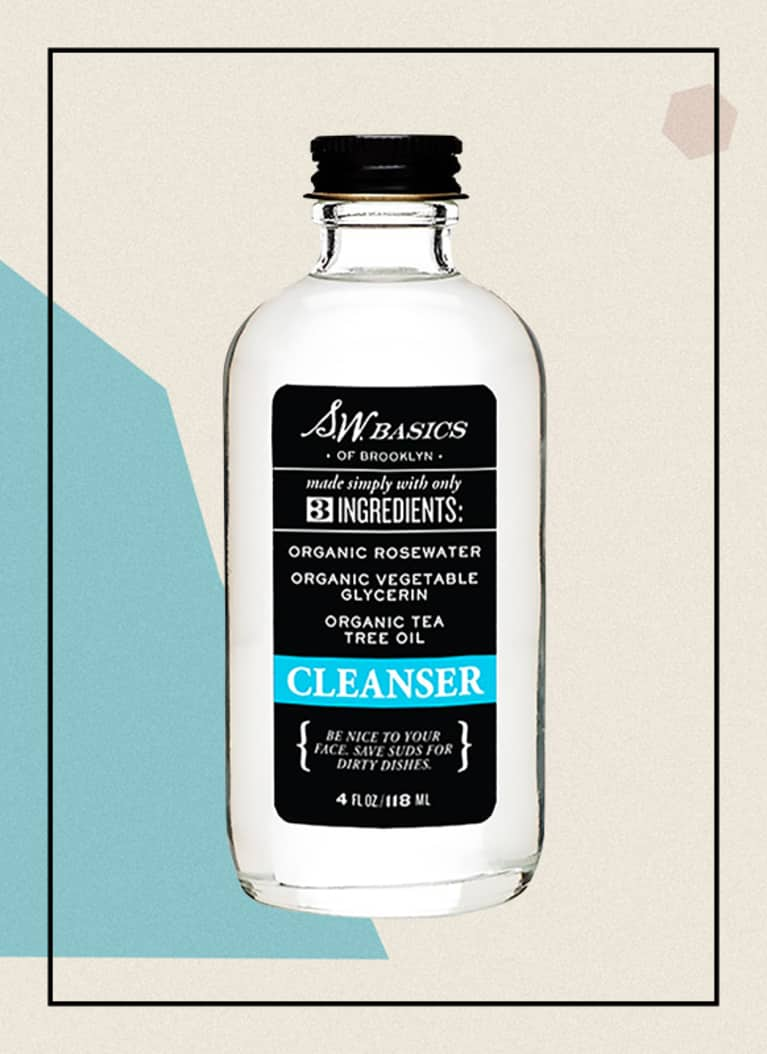 S.W. Basics has stayed true to its mission and ingredients since the beginning. It was one of the first natural brands to land in Target late in 2014, leading the charge to bring naturals mainstream. Later this month, they'll start selling a small selection of products at CVS, too. The cleanser, pictured here, is a mild cleanser great for all skin types, even the most sensitive. It has only three ingredients: rosewater, glycerin, and tea tree oil—all are organic.
S.W. Basics cleanser ($19.99)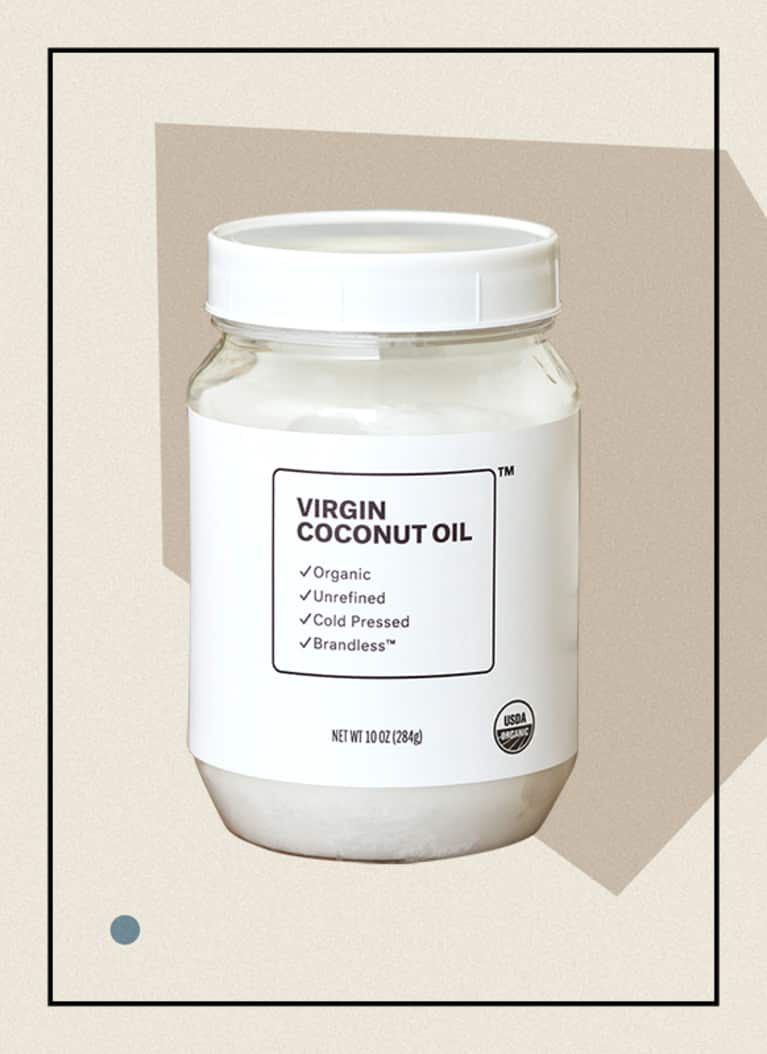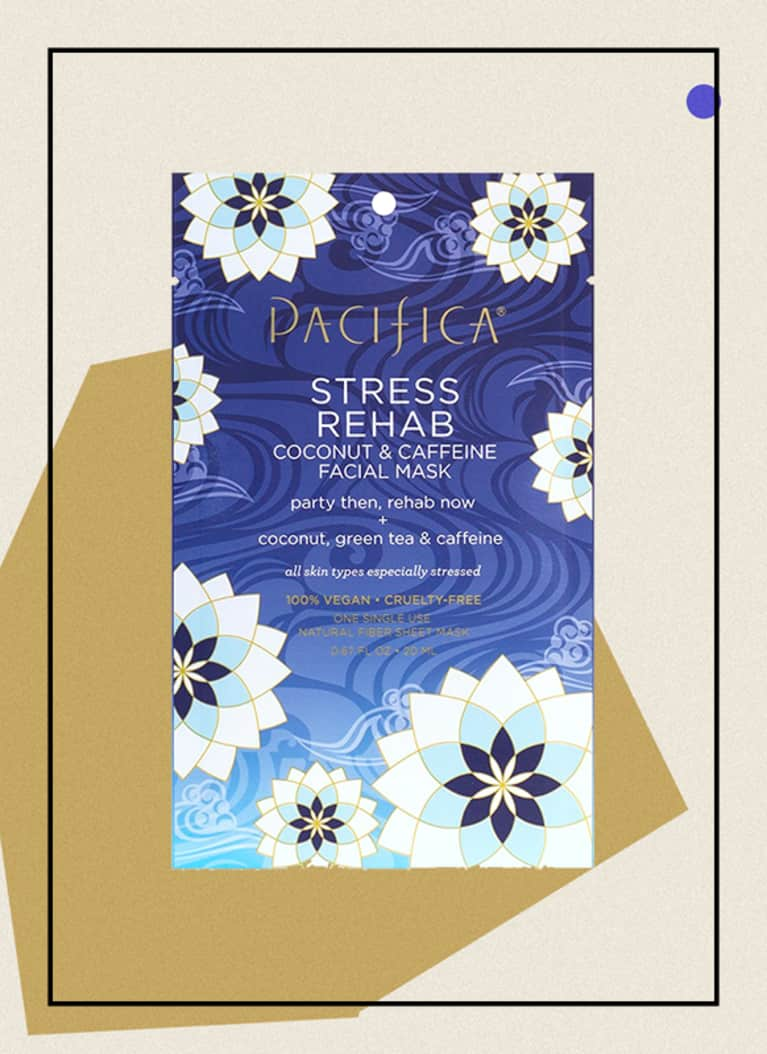 These 100% cotton sheet masks are some of the cleanest on the market. While many Korean beauty products contain SLS, silicone, and other (efficacious, but not great for health) potentially harmful ingredients. There are four types to choose from—Stress Rehab (pictured), Super Green Detox, Fight Pollution, and mbg's favorite: Disobey Time.
Pacifica sheet mask ($3.99)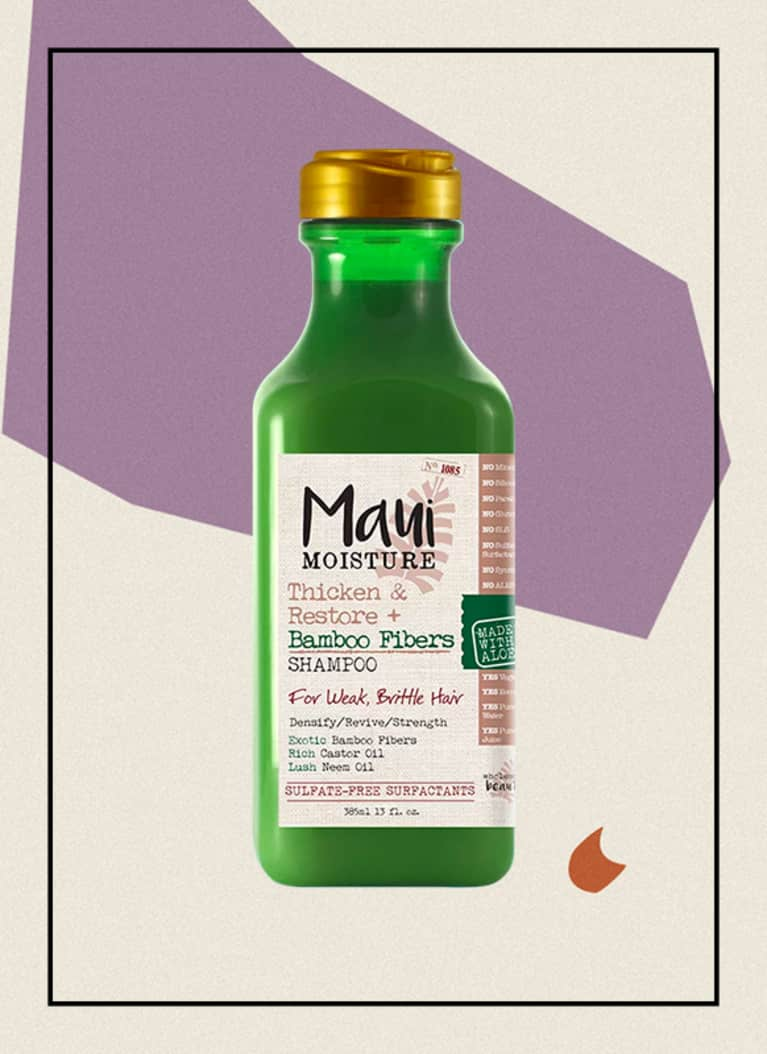 Maui Moisture's most reviewed and popular product is the thicken and restore hair care line. The entire range is more moisturizing and active than conventional shampoos because it's made with aloe vera juice and coconut water as a base while most shampoos list water as the first ingredient. Active ingredients like castor oil, which is known to help hair grow, and restorative neem oil, strengthen damaged hair and make way for new growth.
Maui Moisture thicken & restore bamboo fibers shampoo (8.99)