The Advice This Doctor Gives To All Her Patients With MS
mbg Health Contributor
By Gretchen Lidicker, M.S.
mbg Health Contributor
Gretchen Lidicker earned her master's degree in physiology with a focus on alternative medicine from Georgetown University. She is the author of "CBD Oil Everyday Secrets" and "Magnesium Everyday Secrets."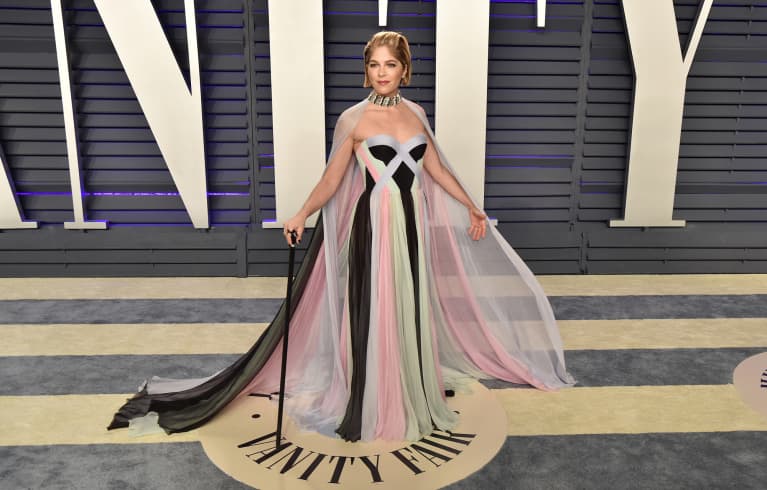 We learned that Selma Blair suffers from MS in October of 2018, when she shared her diagnosis on Instagram. This past weekend, she showed up to the Oscars with a cane, and just earlier today, she opened up about her diagnosis for the first time in an interview with Good Morning America. And with that, multiple sclerosis (MS) has been pushed into the spotlight.
If you're not familiar with this condition, MS occurs when the immune system attacks the protective sheath, or myelin, that covers nerve fibers. According to the Mayo Clinic, this can interfere with the communication between the brain and the central nervous system. There is currently no cure for this illness; it causes a wide variation in signs and symptoms, including numbness, weakness, pain, and double vision.
Although there's no cure for MS, there are specific lifestyle changes a person can make to mitigate symptoms. We asked mbg Collective member and MS treatment pioneer Terry Wahls, M.D., what advice she gives her patients who are suffering from this condition. If you don't know her story, Dr. Wahls also suffers from MS, and years ago, it progressed to the point where she was in a tilt-recline wheelchair. Then, after reading all the latest brain science, she developed a nutrition and lifestyle protocol that helped her heal. Here are the dietary and lifestyle changes she suggests you make if you've been diagnosed with multiple sclerosis:
Drop added sugars, including soda and artificial sweeteners, which increase the risk of dysbiosis—a gut microbial imbalance that can contribute to disease.
Multiple studies have shown a reduced risk of MS and risk of relapse for each additional cup of nonstarchy vegetables eaten each day.
3. Add a daily exercise routine.
Multiple studies have shown benefits of adding yoga, tai chi, strength training, and/or balance training to reducing the risk of brain volume loss or relapse and reducing fatigue severity, improving quality of life.
4. Remove gluten and casein from the diet for 100 days to see what effect that has on symptoms.
Unrecognized gluten sensitivity is associated with increased neuropsychiatric symptoms and enhancing (inflammatory lesions on MRI) lesions in the brain, which can be reversed by 100 days of elimination of gluten and dairy. If you notice benefits, continue with this way of eating.
5. Get your family on board with this new way of living.
Implement these changes as a family for greater success. Everyone needs support, and eating more veggies and fewer grains and sugar will keep other members of your family healthy as well!
6. Consider enrolling in a clinical trial.
Dr. Wahl's team is currently conducting a clinical trial called Dietary Approaches to Treating MS-Related Fatigue for those with RRMS + fatigue and living within 500 miles of Iowa City, Iowa.