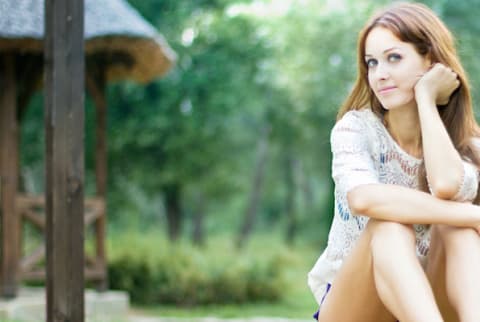 Photo by Shutterstock.com
July 3, 2014
Self-care is important into today's go-go-go, work-as-much-as-you-can, work-as-hard-as-you-can world. Thanks to technology and smartphones, we're often accessible for work just about 24 hours a day. We even feel others will look down on us or think we're selfish if we take time off or don't respond to email, texts, and phone calls quickly enough.
This often leads to our feeling exhausted, worn out, and becoming easily frustrated. If you know you work too much, then it's time to make self-care a priority. Here are 15 self-care tips that you can choose from to make a part of your regular practice so that you feel good about taking care of yourself (and you get a break from your work!).
It will let you know when you need rest or exercise or healthy food or sleep or pretty much anything, if you're paying attention.
If you're not sleeping enough or getting good sleep, then you're going to be pretty cranky and other people probably won't like being around you much
You need to move your body regularly in order for it to feel its best.
Doesn't just saying you took your vitamins this morning make you feel energized and in charge of your health?
5. Spend some time outside.
If you're working hard in an office, then you probably aren't getting much fresh air or sun.
It's how you'll really get to know how to identify your needs and figure out what makes you happy.
7. Use your vacation time.
Don't let it go to waste. You need time off from your job.
Don't force yourself to go to work when you're sick or not feeling great because it will be harder to recover (plus your co-workers won't be too happy with you).
It's self-care for your mind. And this doesn't include work documents!
This is really relaxing and can be done anywhere — even five minutes of focusing on your breath makes a difference.
11. Practice mindfulness.
Allowing yourself to stay in the present and be nonjudgmental about your thoughts is the ULTIMATE self-care routine.
Stop beating yourself up over things that happened in the past, because it's going to drain your energy.
Let go of past hurts because they are just going to weigh you down with negative feelings.
14. Get a manicure or pedicure.
This is one of my favorite self-care activities! You can even do it on your own and save yourself some cash.
Pretend you're at the spa and use your fancy bubble bath or bath salts (Mr. Bubble will do, too!).

Nicole Liloia, LCSW
Nicole Liloia, LCSW, is a (former) stress addict who helps busy, successful women slow down so they can enjoy their lives and have more fun through mindfulness, self-care, and support. Sign up for her 5-Day Stress Cleanse here so you can transform your relationship to stress for life.