It Exists: Sustainable Cookware That's Less Than $100
mbg Sustainability Editor
By Emma Loewe
mbg Sustainability Editor
Emma Loewe is the Sustainability Editor at mindbodygreen and the author of "The Spirit Almanac: A Modern Guide To Ancient Self Care."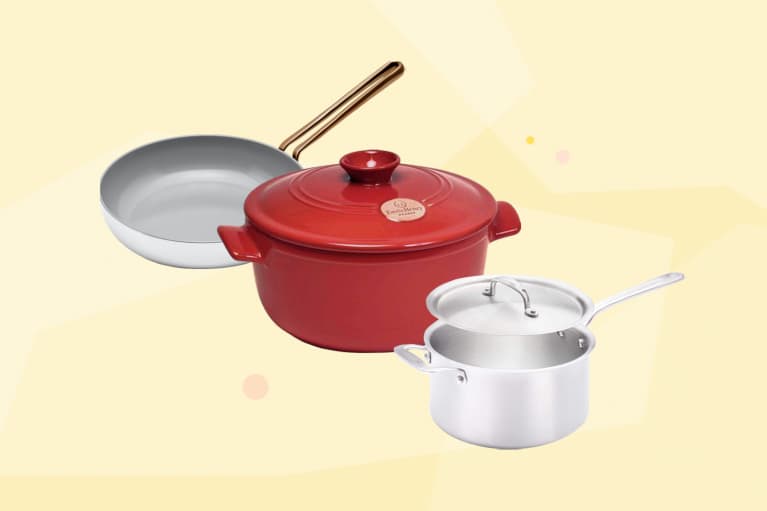 How's your pot and pan cabinet looking these days? If your cookware is super chipped or dated, it might be time for an upgrade—especially if it predates 2013. Before then, certain nonstick pans were made using PFOAs, synthetic compounds that have been deemed dangerous to human health, especially when heated to high temperatures. Since this class of chemicals is designed to resist water, oil, and the like, they also stick around in the environment for a long, long time. (High levels of them have been found in drinking water supplies across the U.S. too.)
The problem is, high-quality, PFOA-free cookware that will last a lifetime can be super expensive, so we compiled a list of brands that are making pots and pans with your health, the environment, and your wallet in mind. Check them out the next time you're in the market, and be sure to bring your old ones to a certified recycler so they can be broken down responsibly. Find one in your area here!
1. For the lover of the perfect egg: Great Jones Small Fry Pan
Great Jones was created to be a one-stop shop for highly curated cookware. Founders and friends Maddy Moelis, formerly at Warby Parker, and Sierra Tishgar, a food writer, launched the company last year out of frustration with the market. "I had hand-me-downs that were super old, and when I went to go look for [new pans], I found the process to be really overwhelming and confusing and dense," Tishgar tells mbg.
With upward of $3.35 million raised so far, the duo is churning out cookware sets that feature a safe, transparent materials list and beautiful designs in pop-y hues like blueberry, macaron, and mustard. Their scratch-resistant ceramic Small Fry pan in particular, which retails for $45 and sold out in its first month, helped solidify their spot on this year's Forbes 30 Under 30 Food & Drink list.
Great Jones Small Fry ($45)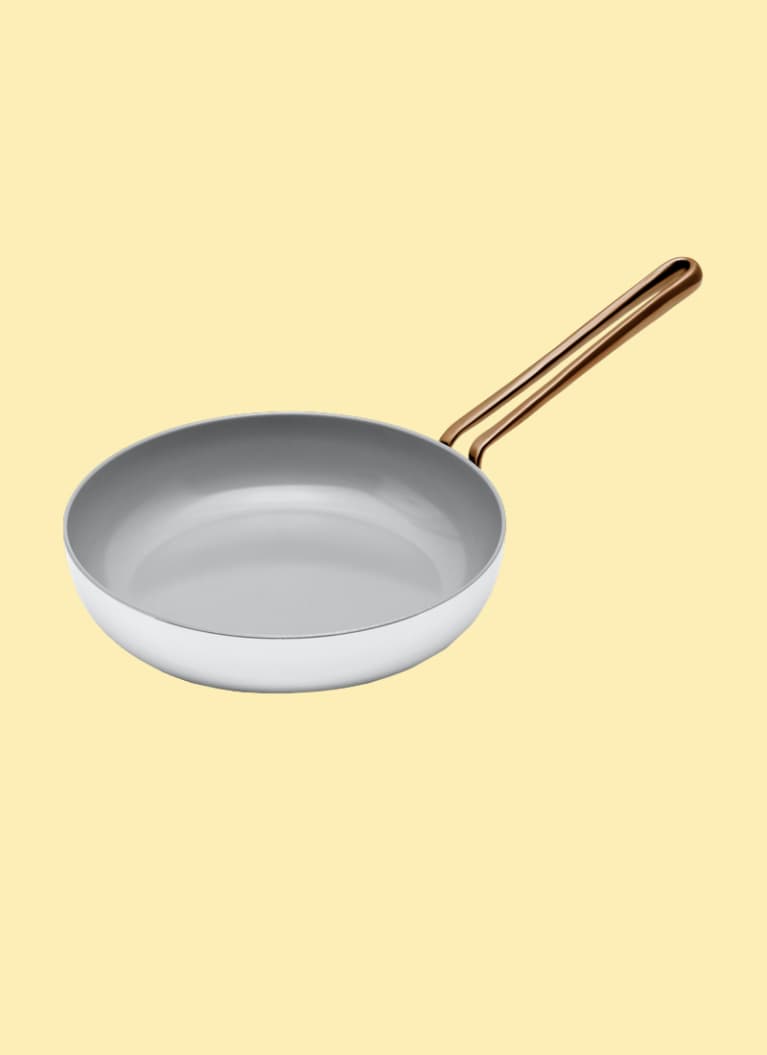 2. For the one who hates cleanup time: Greenpan Nonstick Skillet
This is another relatively new nonstick pan made of PFOA-free ceramic that has rave reviews. I use it in my kitchen, and it's a total dream to clean (plus, it's dishwasher-safe!). The other thing that differentiates it from other pans on the market is its ability to stand up to massive heat—above 600 degrees. While other models will start to chip, bubble, and release fumes at high temps, this one's patented natural coating is a great heat conductor.
Food52 x GreenPan Nonstick Skillet (Set of 2) ($88–$99)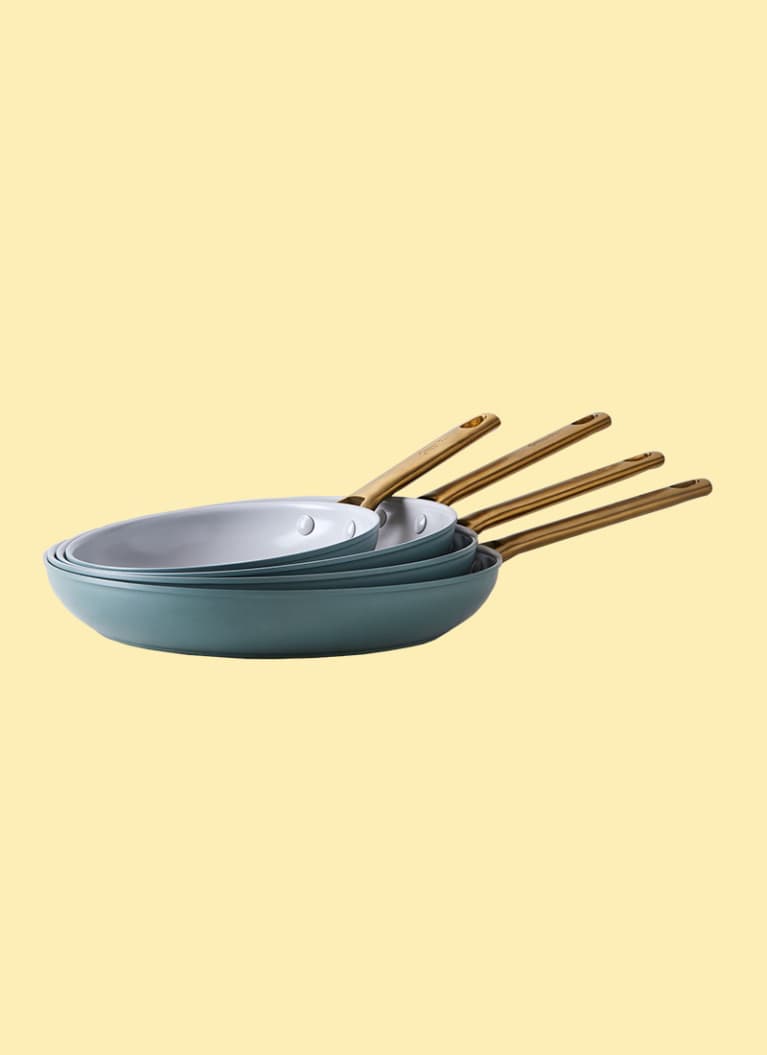 3. For the soup and stew aficionado: Emile Henry Round Dutch Oven
French makers have notoriously high standards when it comes to cookware, and you don't have to shell out for a Le Creuset to enjoy it. This ceramic Dutch oven from Emile Henry is made in France using clay from the countryside and has no lead, cadmium, or nickel, so there's no risk of contamination. PSA: It's on sale for $80!
Emile Henry Round Dutch Oven ($80)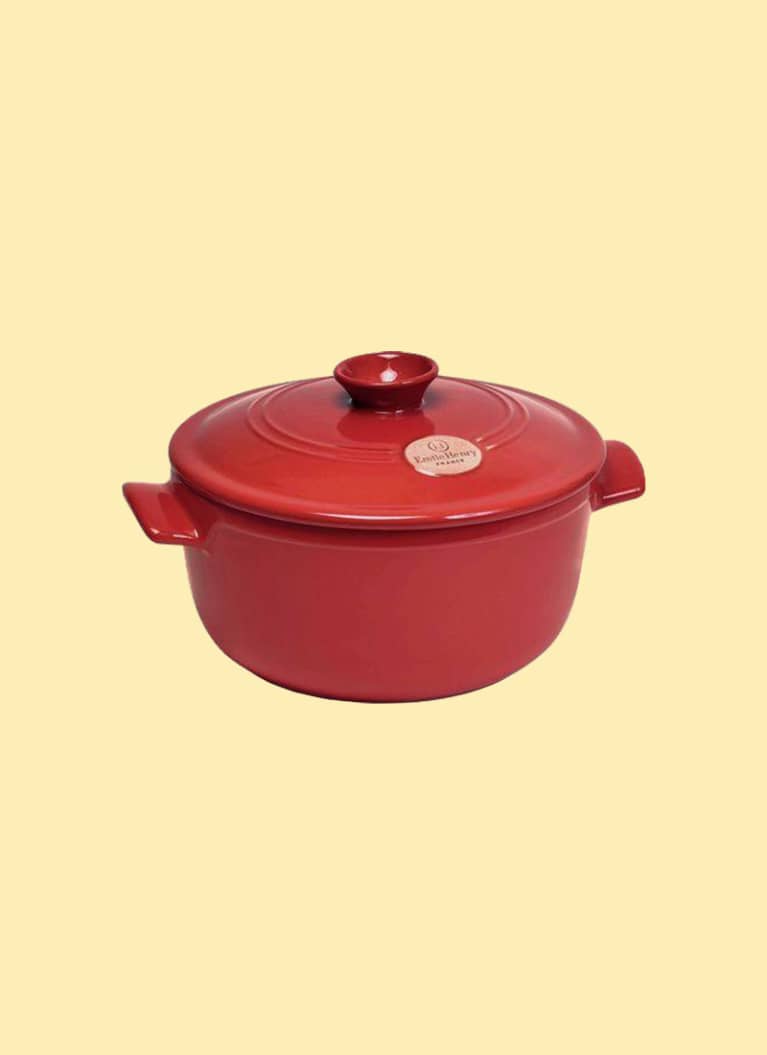 4. For the tiny apartment dweller: Milo Small Dutch Oven
Milo, another direct-to-consumer company that got its start last year, cut out the middlemen to deliver high-quality products at a low price point (they offer free shipping too!). Their 3.5-quart Dutch oven's manageable size makes it great for anyone who's new to cooking or strapped for space. The best part? This little guy comes with a lifetime guarantee.
Milo Small Dutch Oven ($75)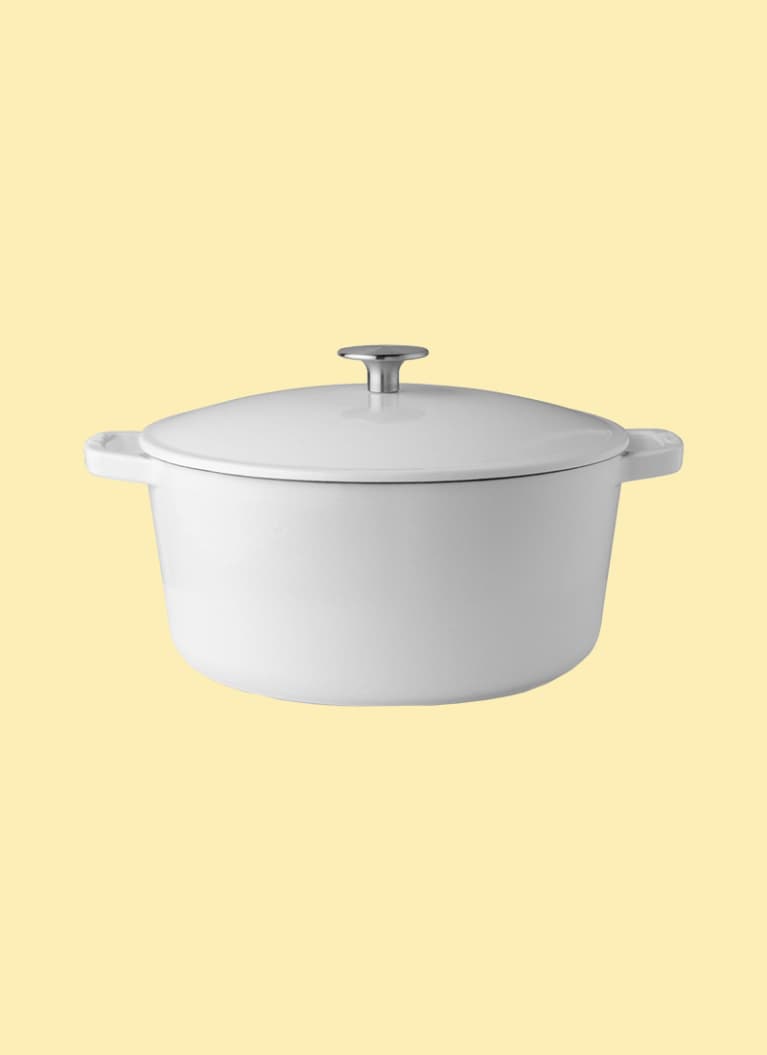 5. For the multipurpose cook: Made In Stainless Steel Sauce Pan
All unused materials left over during manufacturing of this made-in-America stainless-steel saucepan are recycled or turned into parts for cars. Plus, the pan is designed to be multifunctional and safe on the stovetop and oven up to 800 degrees. If you're in the market for any other kitchen supplies, the brand sell knives, woks, and accessories too.
Made In Stainless Steel Sauce Pan ($75)