The 10 Best Overnight Masks So You Can Wake Up With Glowing Skin No Matter What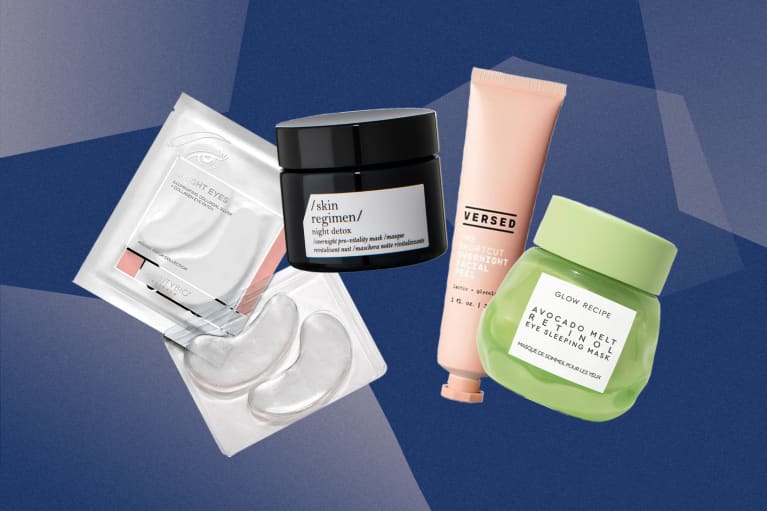 Our editors have independently chosen the products listed on this page. If you purchase something mentioned in this article, we may
earn a small commission
.
What if there was a skin care product that you applied, and like magic, eight or so hours later you woke up to all your most pressing skin woes having been erased? If you go to bed with dry patches, you wake up to nothing but soft and supple skin. If you feel your complexion is appearing duller than normal, you wake up to a radiant glow. Blackheads and pimples become calm and clear.
So that's what overnight masks intend to do.
When overnight masks first became trendy (about a few years ago), my first reaction was an eye roll. Aren't these just night creams? I sighed, Do we really need a new product category? But I was eventually won over: See, overnight masks are extra potent, far more so than your typical night product. These are active treatments that go well beyond what a standard night cream is formulated to do. As such, they shouldn't be used daily—use once or twice a week, like you would a normal mask.
And why at night? Well, that's because your skin goes through most of its regenerative cycle when you are sleeping; it's also when your skin is most permeable. (There's a reason they call it beauty sleep.) So the idea is that if you use a high active product while you rest, it will hopefully increase penetration and efficacy. Neat, huh?
So now that I've made a case for night masks, here are our favorites—for all skin types and concerns.
Tula Overnight Beauty Sleep Overnight Repair treatment
Tula is known for their probiotic ingredients, adding in various strains of skin healthy bacteria like Bifida Ferment Lysate, Lactobacillus Casei, and Lactobacillus Acidophilus. These help encourage a healthy skin microbiome, a vital part of skin health. This sleeping mask also comes with a gentle blend of AHAs (to brighten and encourage a healthy skin pH) and tons of fruit extracts.
Overnight Skin Rescue Treatment, Tula ($64)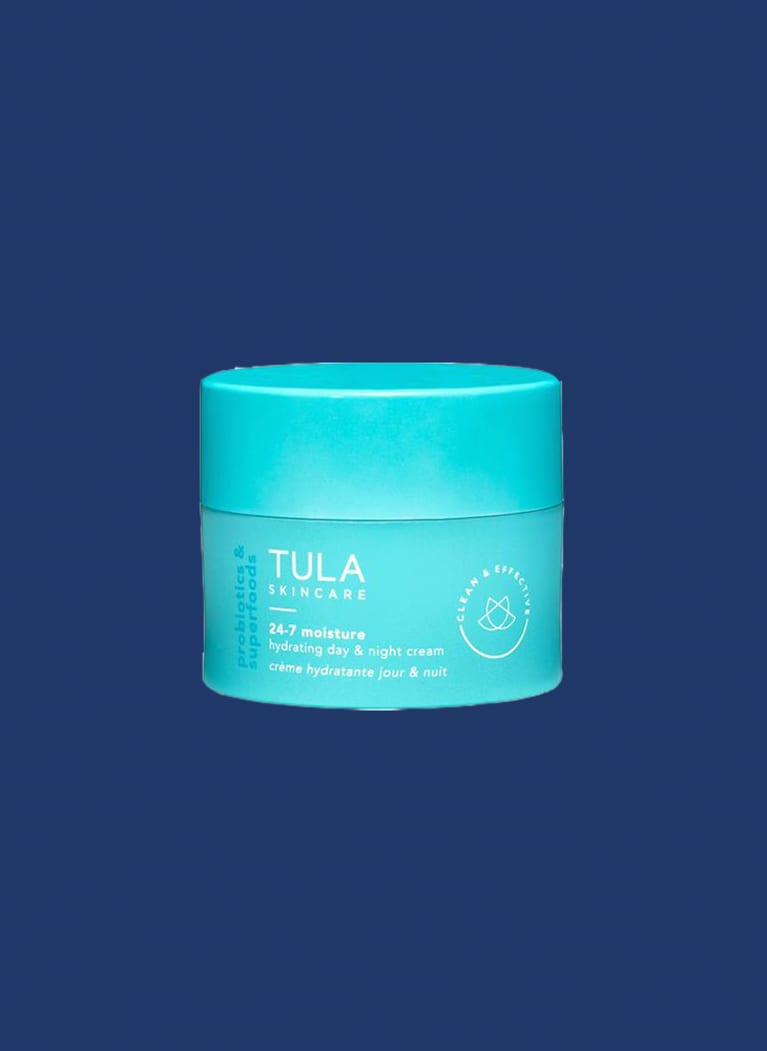 mindbodygreen
Youth To The People Superberry Hydrate Glow Dream Mask
For those looking for an antioxidant punch-bowl of a product, this sleep mask combines things like goji berry, prickly pear, and maqui fruit extracts—along with a healthy dose of vitamin C and E. Then the hydration comes from four potent ingredients: squalene, betaine, hyaluronic acid, and glycerin.
Superberry Hydrate Glow Dream Mask, Youth To The People ($48)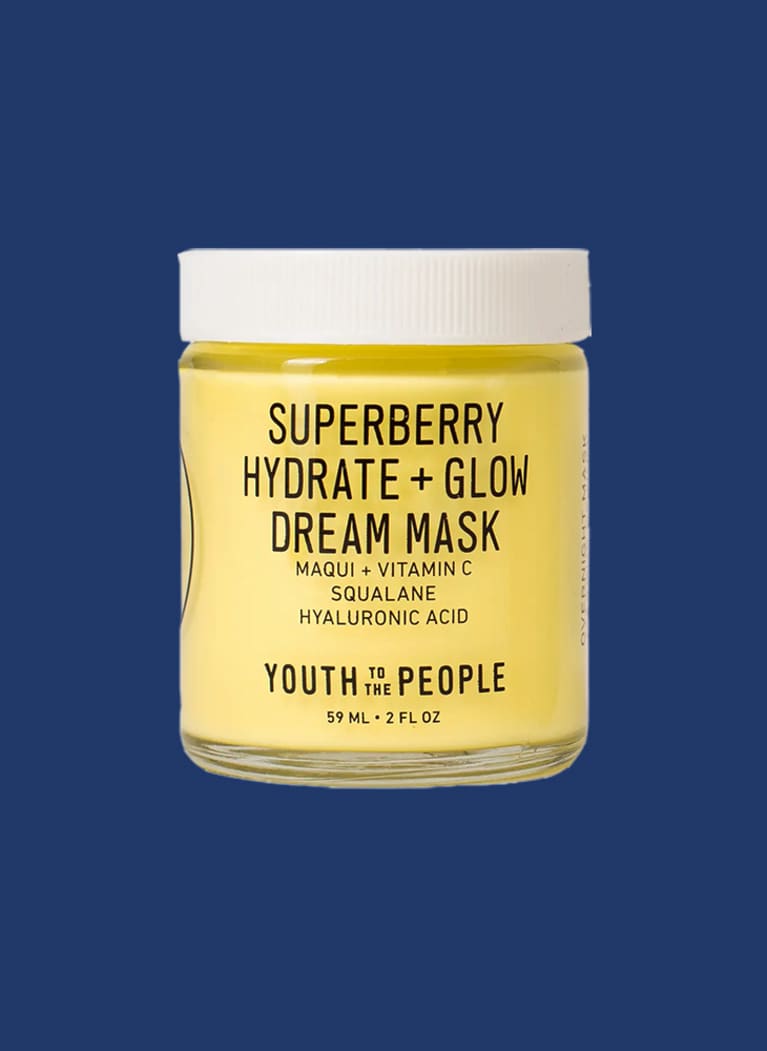 mindbodygreen
Glow Recipe Avocado Melt Retinol Sleeping Mask
Avocado may be your favorite snack, but it's also a tasty treat for your skin, thanks to the antioxidant properties and healthy fats. (This mask combines not only avocado oil but also avocado extract.) Then, the encapsulated retinol—it's encapsulated to help stability—helps encourage cell turnover and collagen production.
Avocado Melt Retinol Sleeping Mask, Glow Recipe ($49)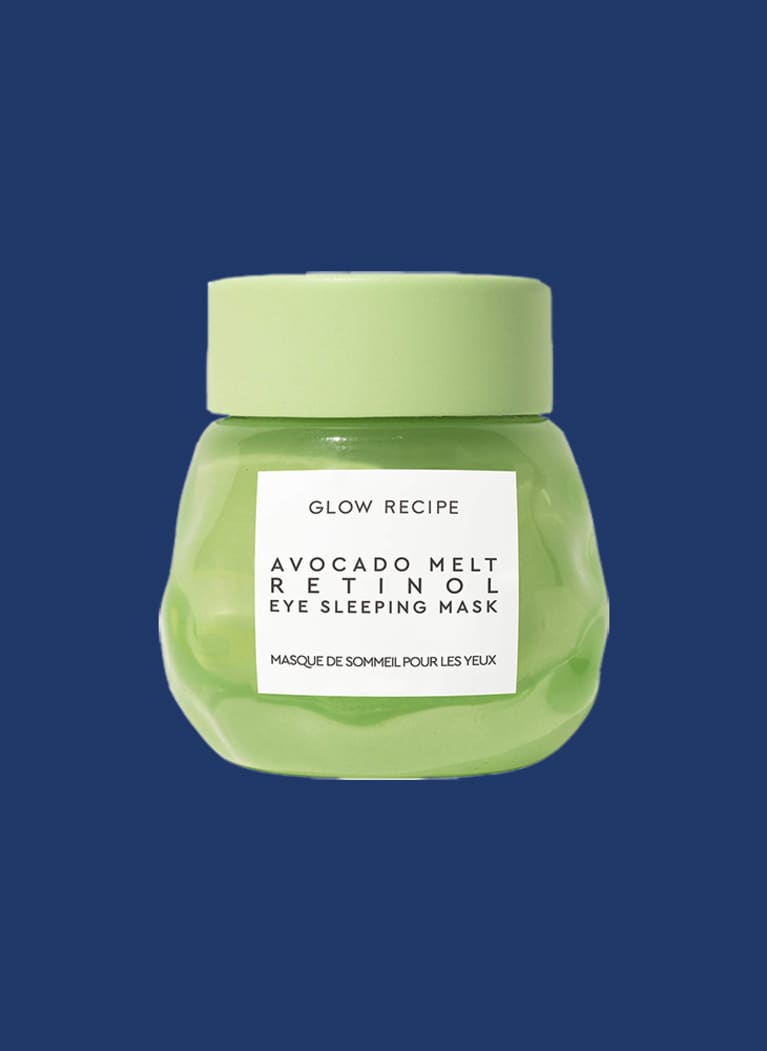 mindbodygreen
SIO Beauty Superlift Pack
These innovative patches may look like your standard sheet masks, but they do so much more than that. First off, they are much stiffer than biocellulose or cotton fabrics (what sheet masks are typically made of), as they are made of medical-grade silicone. These hug your face, helping your skin lie flat to avoid folds and wrinkles. And then you wear them at night, they'll help keep your face from forming sleep wrinkles. They also create an occlusive seal—so you're less likely to experience transepidermal water loss, which is more common at night.
Superlift Pack, SIO Beauty ($39.99)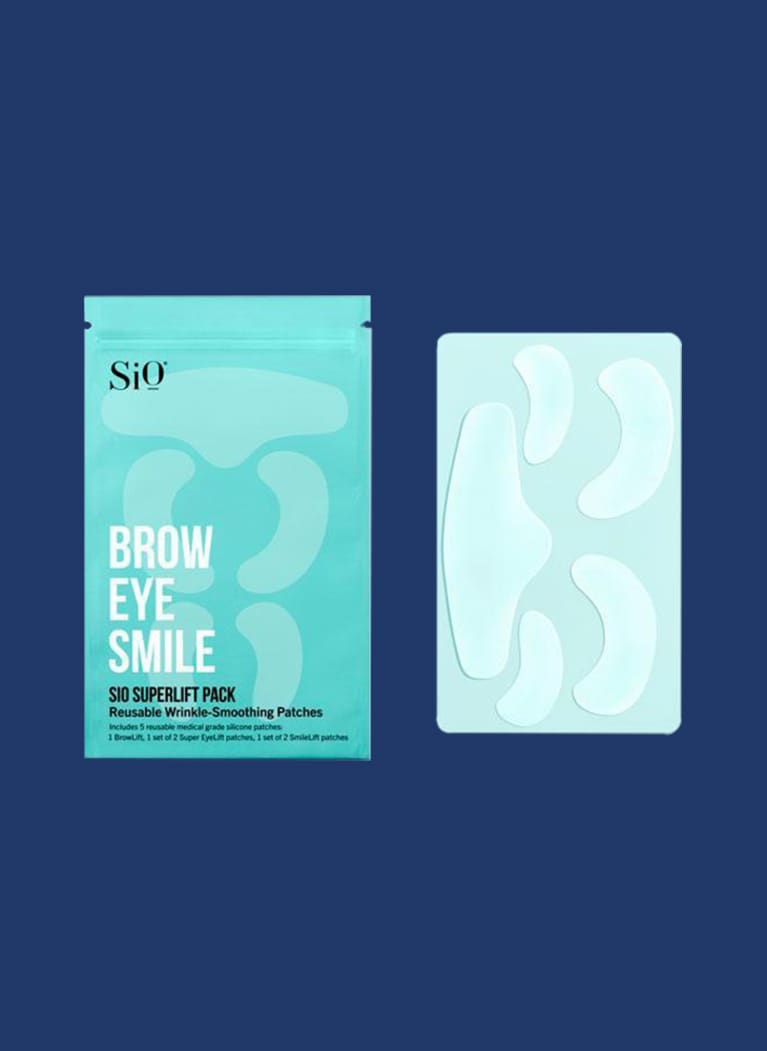 mindbodygreen
Skin Regimen Night Detox Mask
This clarifying mask uses a very gentle acid called gluconolactone, a polyhydroxy acid (PHA). What's so great about PHAs is that they are a larger molecule, so they sit atop the skin to do their exfoliating—so they don't irritate lower layers and cause inflammation. It also uses an organic maqui berry to further temper inflammation. This is ideal for those with sensitive skin, who are looking for a bit of brightening.
Night Detox Mask, Skin Regimen ($95)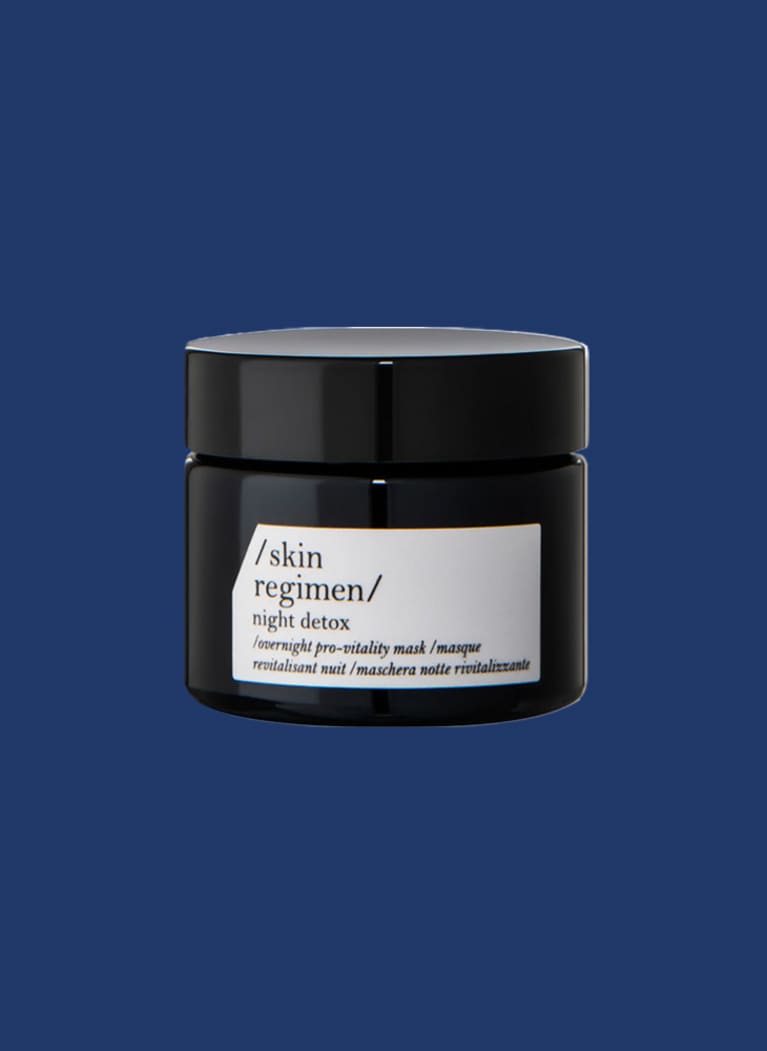 mindbodygreen
BeautyCounter Counter+ Overnight Resurfacing Peel
We've suggested several options that gently buff the skin as you sleep, but if you are in need of an exfoliation overhaul, you may need to move from overnight mask to overnight peels. This cult-favorite from clean beauty experts BeautyCounter puts in the work with glycolic, lactic, and citrus acid.
Counter+ Overnight Resurfacing Peel, BeautyCounter ($63)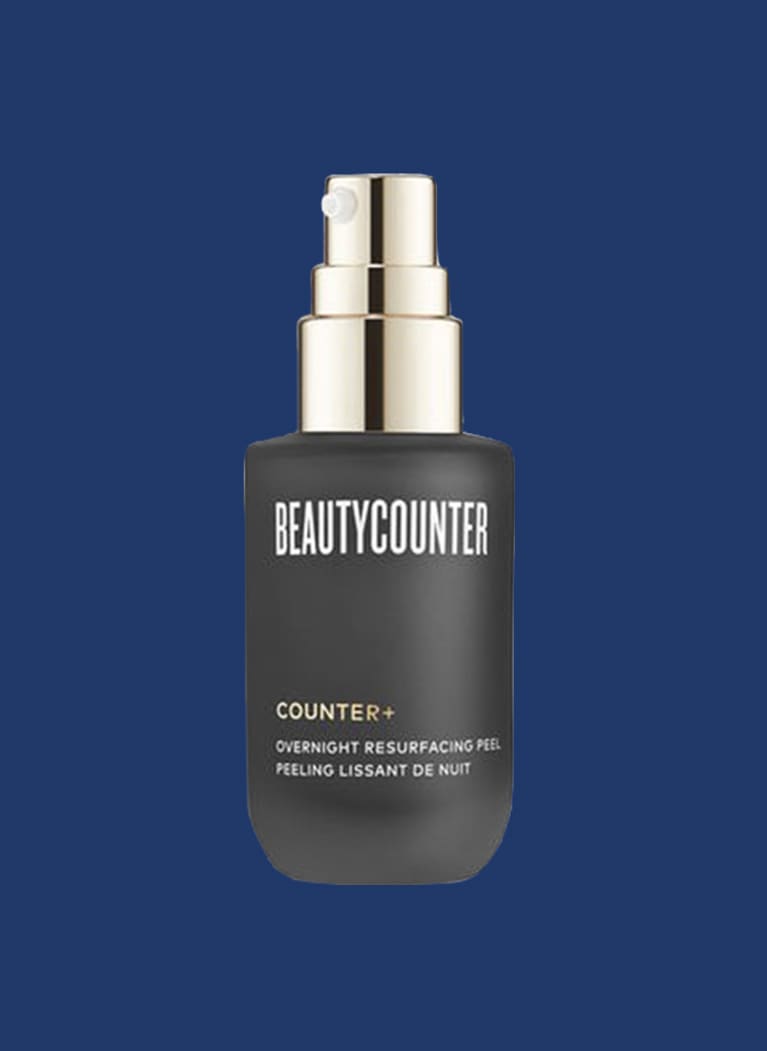 mindbodygreen
Klairs Freshly Juiced Vitamin E Mask
Deeply nourishing, this vitamin E–powered sleeping mask hydrates, smooths wrinkles, and helps revitalize skin cells as you rest. Along with the potent antioxidant, it also contains niacinamide to brighten skin and the maximum limit allowed in a formula of wrinkle-soothing adenosine to aid in skin regeneration.
Freshly Juiced Vitamin E Mask, Klairs ($27)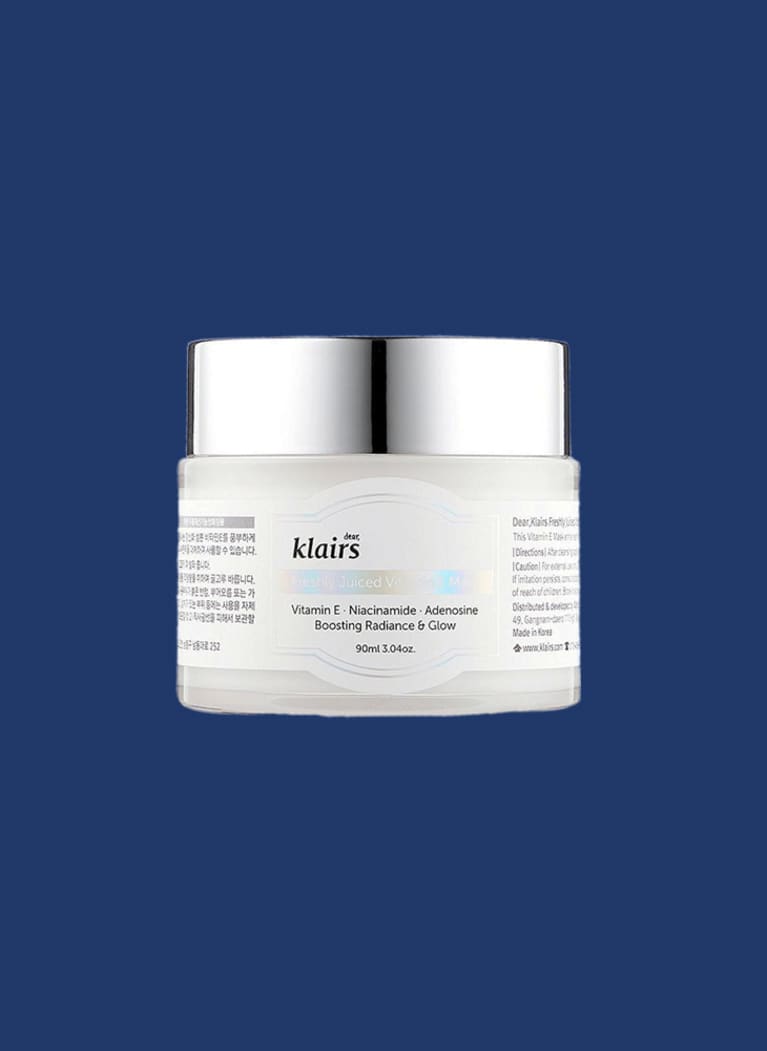 mindbodygreen
Rovectin CICA Care Sleeping Pack Night Cream
Cica creams are beloved in K-Beauty as they are incredibly effective at soothing red, irritated, and sensitive skin. This pairs the herbal active with the brand's signature barrier repair complex—which includes ceramides and panthenols—to improve overall skin barrier function.
CICA Care Sleeping Pack Night Cream, Rovectin ($28)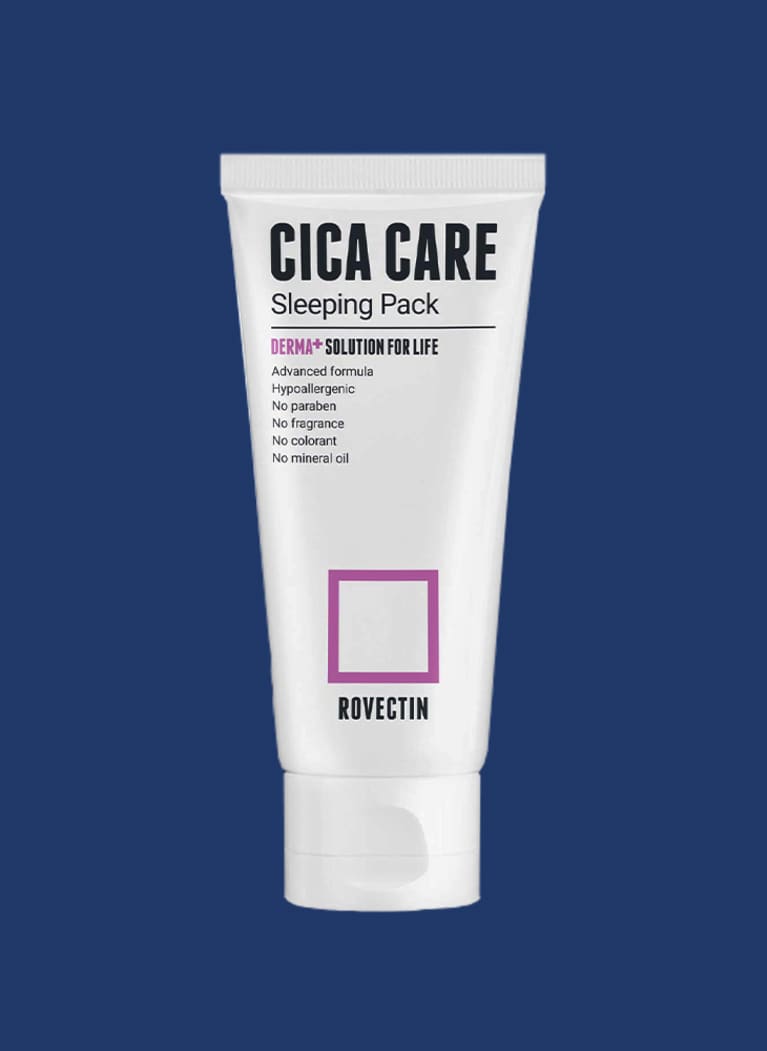 mindbodygreen
BeautyBio Bright Eyes Collagen-Infused Brightening Colloidal Silver Eye Masks
If your big trouble in the morning is puffy, tired, dark eyes (no matter how much you sleep), consider getting rest with an eye mask. They infuse the skin with collagen, pearl powder, and colloidal silver, for skin that looks hydrated, smooth, and bright.
Bright Eyes Collagen-Infused Brightening Colloidal Silver Eye Masks, BeautyBio ($40)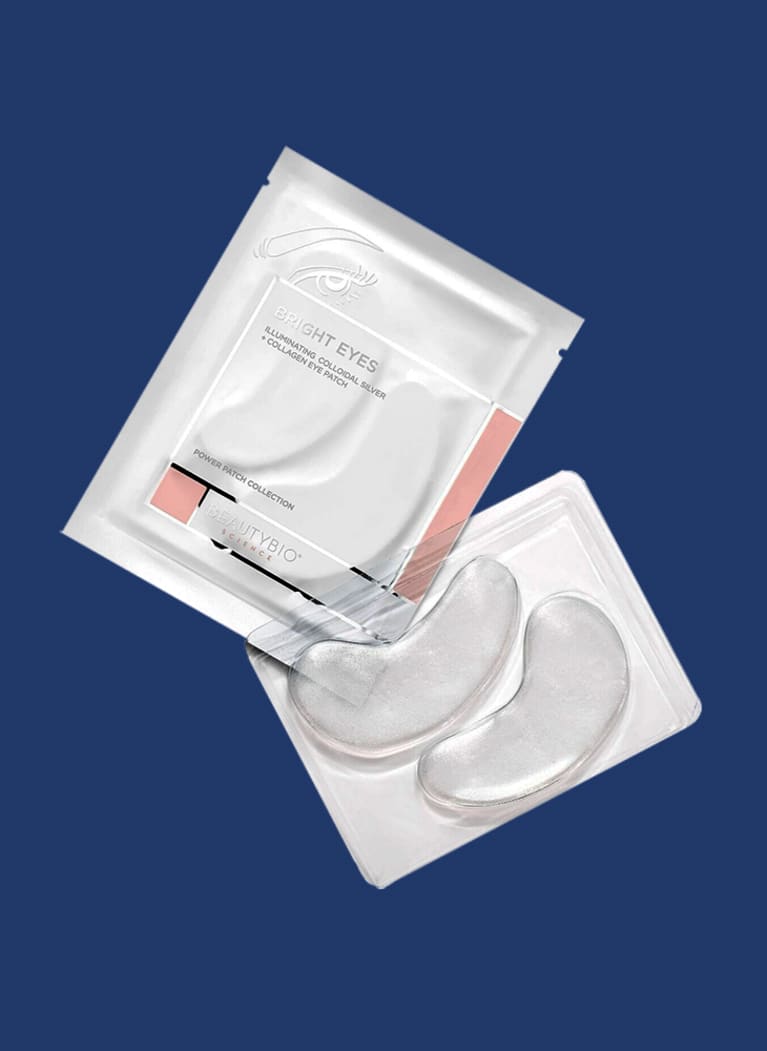 mindbodygreen
Versed The Shortcut Overnight Facial Peel
Another heavy-duty exfoliator, this budget-friendly option comes with glycolic, lactic, and vitamin A to regenerate tired skin fast. It's then buffered with allantoin, rosehip, and vitamin E to keep skin calm.
The Shortcut Overnight Facial Peel, Versed ($19.99)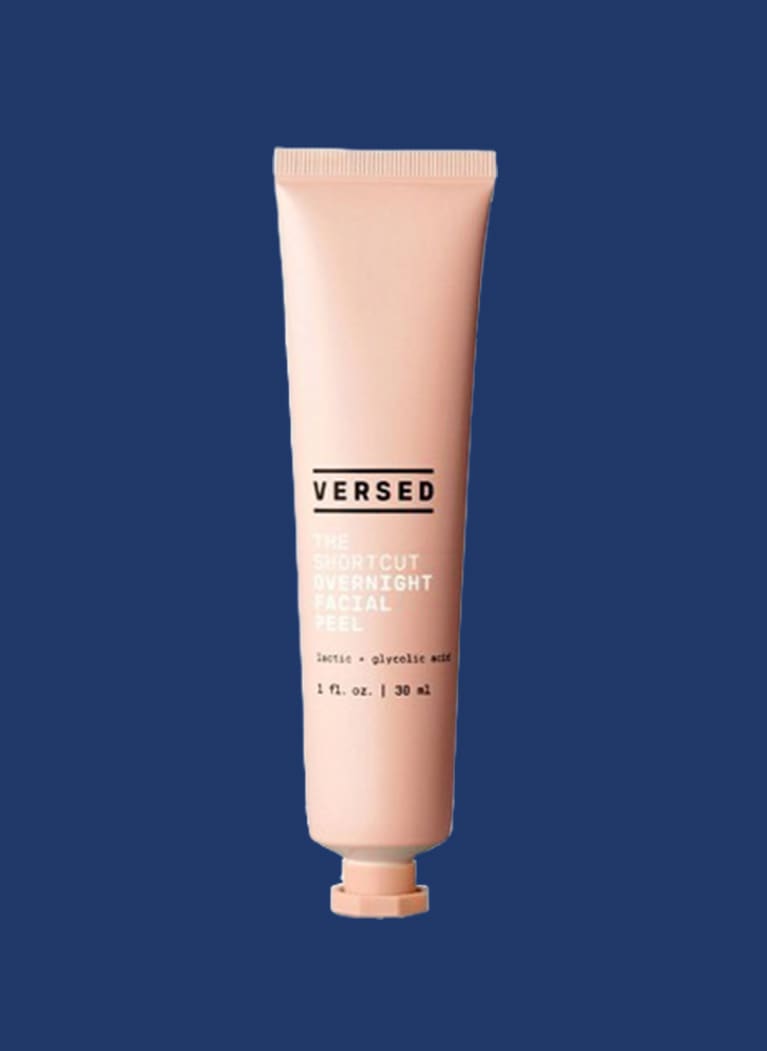 mindbodygreen