How To Deal With Seasonal Shedding — A Hair Expert Explains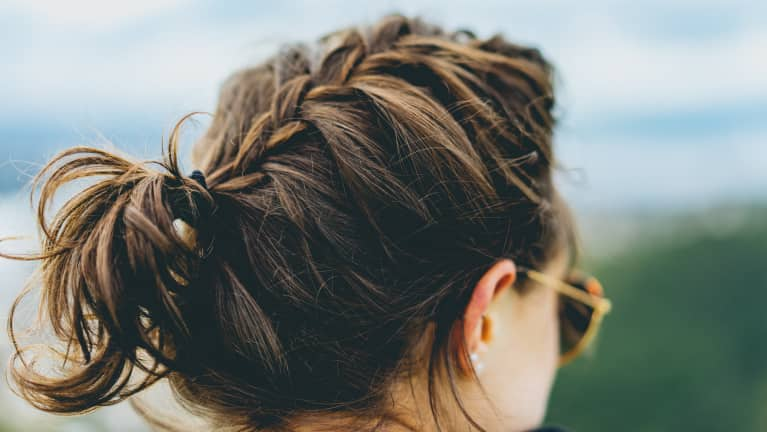 Our editors have independently chosen the products listed on this page. If you purchase something mentioned in this article, we may
earn a small commission
.
As a celebrity hairstylist, one of the biggest topics I hear about when I style hair this time of year is hair loss and shedding. I have my own experience with hair loss due to health issues I experienced in the past, which prompted my hair healing journey and a drive to help others start theirs too.
Hair loss can come from many different sources, but one of the biggest and most common is seasonal shedding. I like having these conversations with my clients to shed a little light on the topic of how the seasons affect our hair growth—it normalizes everything. In the summer months, hair tends to grow more because the sun is stronger and brighter. We don't think about it often, but one of the main purposes of hair is to shield our scalps and heads from the strong rays of the sun. This is why our hair is the most full and healthy in the summertime!
Usually in cooler months, the shedding occurs. People become concerned because they expect it to happen in the summertime but start to see more hair in their showers and drains and on furniture, floors, and bed pillows late in the summer or early in the fall. Plus, it can be stressful to wake up to a pillow of loose hair or a shower full of clumps when you don't know what's normal and what's not.
Now that summer is approaching, it's a great time of year to support the hair in its natural growth cycles. I encourage my clients to follow a few simple rituals not only to mitigate the hair loss but to address the stress that could be associated with it. These tips will help you take your hair care to the next level:
When we start to brush our hair on a regular basis, we are stimulating the follicle. This is what is going to increase the circulation in our scalps, which helps the new hair to grow at a quicker pace. Brushing helps pull out the loose hairs that tend to get tangled with the healthy strands, which also prevents additional hair shedding. Brushing is a really great way to clean out the old to make way for the new!
2. Proper personalized supplementation
I personally love adaptogens, but this should be tailored to you and your health needs. Sometimes hair falls out due to a vitamin deficiency or internal imbalance. My favorite adaptogens for hair are the Sun Potion He Shou Wu and the Sun Potion Mucuna Pruriens. These are both powerful tonics that aid in hair health and growth, which is the reason I put them in the La Tierra Sagrada Dry Shampoos. One supplement that's known in the beauty industry for hair growth is biotin. Your doctor might recommend supplements like fish oil, flax oil, or alternative internal oils if you aren't eating enough healthy fats daily, which are also really great for hair health as they provide hydration, strength, and shine.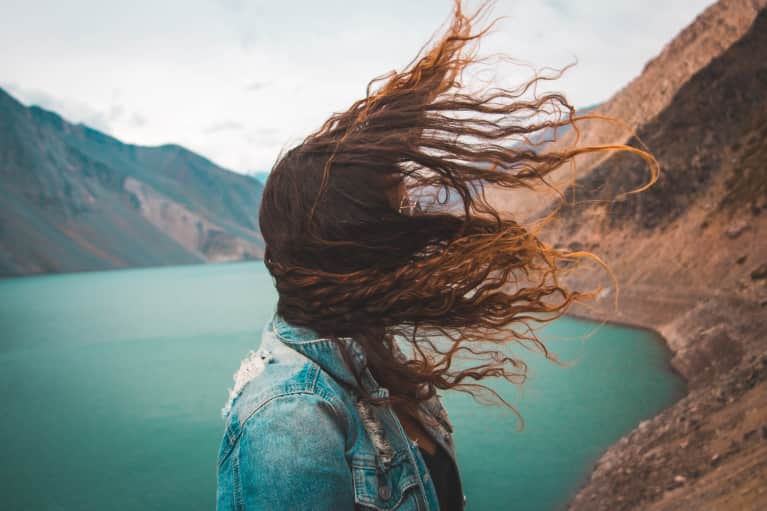 This is something I encourage people to do all year long, not just shedding season. Taking the time to care for ourselves is so important in these times. We are all too busy, overwhelmed, and overbooked to slow down. However, if we can find a way to slow down and take the time to really nurture ourselves, this can be helpful not only for our hair health but our overall health!
If we are experiencing hair loss due to any kind of trauma, stress, or imbalance within our bodies, doing a hair treatment can be a helpful way to bring everything back to center. In dealing with seasonal shedding, hair treatments can help balance out the scalp, stimulate the scalp, and aid in healing. Take the time to massage the treatment into the scalp, then pull it through the strands and allow it to sit in your hair for at least an hour, or overnight.
There are many incredible scalp scrubs on the market. I love scalp scrubs for their ability to deeply detoxify the scalp. I always suggest using a good cleansing or purifying shampoo to break up any buildup and/or dead skin cells on the scalp. This cleansing helps the follicles do their natural thing, which is to grow new hair follicles!
Breathe; try to find a way to relieve all of the stress that you're holding. Remember, unless there is an underlying hormonal issue, when your hair starts to shed, it is a natural cycle. If you notice that you're shedding a little more than normal in the summertime, or it has ramped up since last year, visit your doctor to get it checked. Our hair communicates with us, just like our skin.
Relaxation techniques will help regardless of whether your shedding is seasonal or symptomatic. Try some breathwork, meditating, or slowing down enough to do a healing hair ritual. In the long run, alleviating stress can prevent hair loss and help keep your energy in balance.
This woman reversed her hormonally caused hair loss using natural products—here's how.