If You're Having Trouble Losing Weight, Here's What To Ask Your Doctor
mbg Associate Movement & Wellness Editor
By Ray Bass, NASM-CPT
mbg Associate Movement & Wellness Editor
Ray Bass is the associate movement and wellness editor at mindbodygreen and a NASM-Certified Personal Trainer. She holds a degree in creative writing from the University of Pennsylvania, with honors in nonfiction.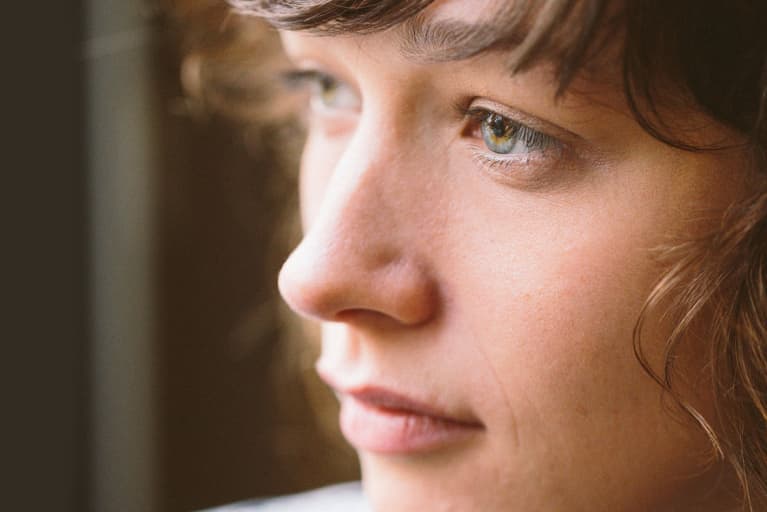 March 21, 2019 — 17:28 PM
If you've ever talked to your doctor about losing or gaining weight, you may have gotten some advice like "eat less, exercise more" or "increase your calories." Not only is that advice too generic to be applied to someone without knowing detailed information about their body and health, but it can also be demoralizing. Want to lose weight? Just exercise more. That makes it sound so simple, when for most people, hitting your healthy weight is a real struggle. And according to new research, that advice doesn't work anyway.
A new study from Duke University found that when doctors gave generic advice like "exercise more," patients actually lost less weight than when they were given specific instructions.
"Just telling somebody to lose weight or improve their diet or physical activity didn't work," said professor of psychology at Duke Gary Bennett. "The doctor should instead encourage patient participation in a specific program."
The study included 134 overweight participants, predominantly women, who also struggled with health conditions like hypertension and diabetes. They were invited to participate in a "comprehensive weight-loss program that included tailored behavioral goals, educational material, calls from coaches, and text message with weight-loss tips and progress reports."
During the program, participants also had regular check-ins with health care providers—this is where some were told to "lose weight" or "exercise more." Other health providers, however, gave participants specific, actionable advice, such as encouraging them to speak with weight-loss coaches. Patients who received more explicit advice lost an average of 7 pounds more than the generic advice group.
In addition to specific advice, the empathy doctors showed participants also made a difference in the amount of weight they lost. According to the study, "Patients who rated their doctors as empathetic and caring lost an average of 7 pounds more than those who did not."
Of course, while not everyone's goal is to lose weight, this study reinforces how important is it that doctors tailor their advice to the needs and conditions of the individual. That includes, of course, trying to give patients something more than rudimentary advice—even if that means referring them to a specialist, nutritionist, or health coach.
And for patients, this study underscores the value in asking our health care providers for more detailed advice and progress check-ins. This can, as study co-author and assistant professor at University of Florida Megan McVay notes, keep people accountable and remind them that their provider cares about them and sympathizes with them about how hard it is to lose weight.