11 Natural & Clean Hydrating Masks That Are Perfect For Dry Skin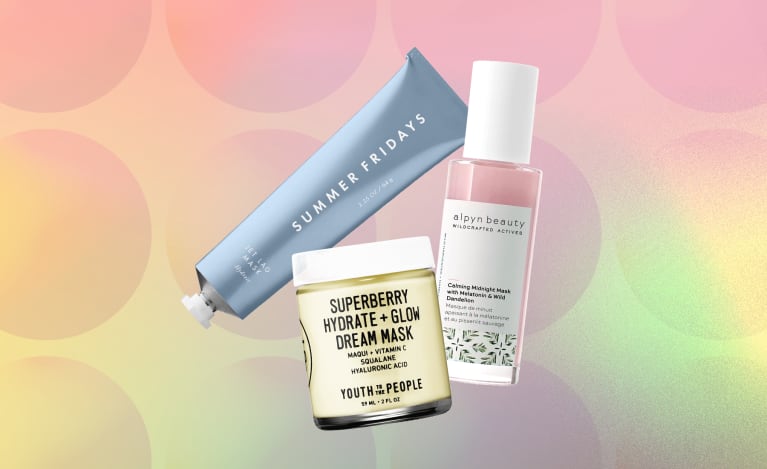 Our editors have independently chosen the products listed on this page. If you purchase something mentioned in this article, we may
earn a small commission
.
As far as the treatment category goes, peels and clays tend to get all the attention. A little less flashy are your hydrating masks. But come this time of year—with chilly winds, drier air, dropping temps—they become the unsung hero dull skin so desperately needs. When you compound the changing climate with holiday travel woes and winter-induced daily stressors, you might consider giving your complexion a little TLC rather than reaching for exfoliating formulas.
Here, our favorites.
Summer Fridays Jet Lag Mask
This Instagram-famous mask was made and marketed for ailing, moisture-zapped skin post flights (hence, the name). But you don't need to have booked a red-eye to appreciate this product: It's made with vitamin E, amino acids, and sodium hyaluronate. Plus it contains vitamin C to increase brightness and even tone, which might come in handy after a long trip or a season of dry winter air.
Jet Lag Mask, Summer Fridays ($48)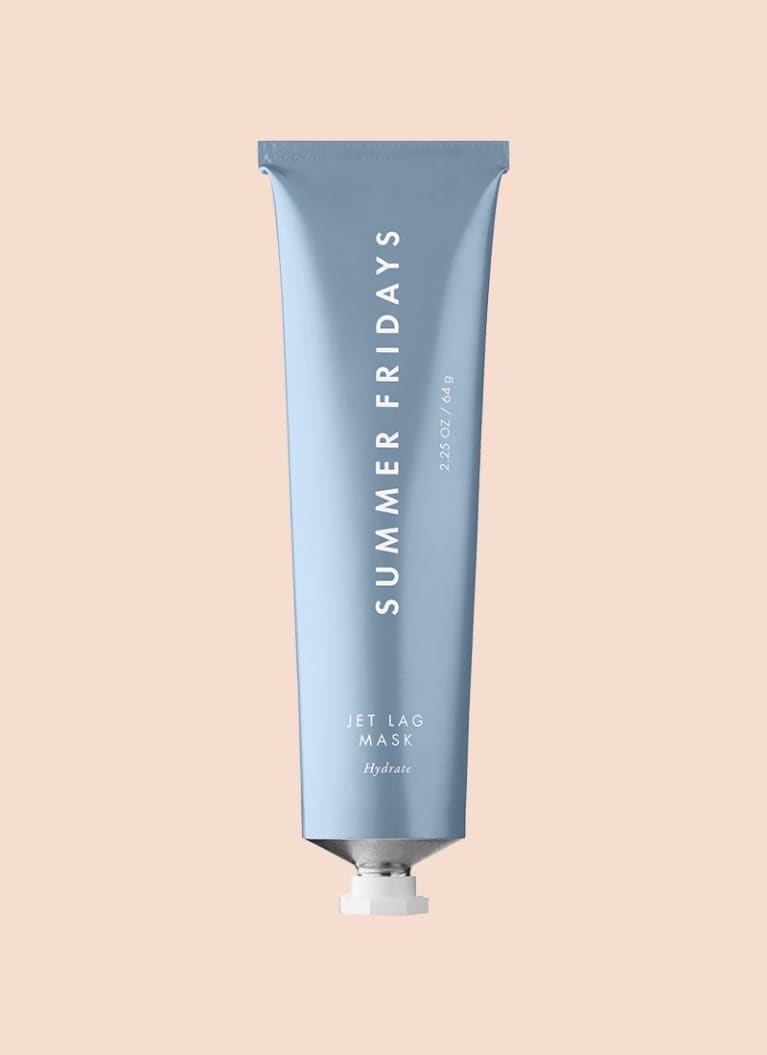 mindbodygreen
Cocokind Retinol Alternative Sleep Mask
Want moisture and gentle resurfacing? You can have both! Most people with dry skin shy away from retinol and retinol alternatives for fear of flaking. Past formulas of the ingredients did just that, but now you can find products that are buffered with calming ingredients so you can get the best of both worlds. This new nighttime mask is made with the trendy bakuchiol, as well as squalane, cucumber extract, and jojoba oil.
Retinol Alternative Sleep Mask, Cocokind ($22)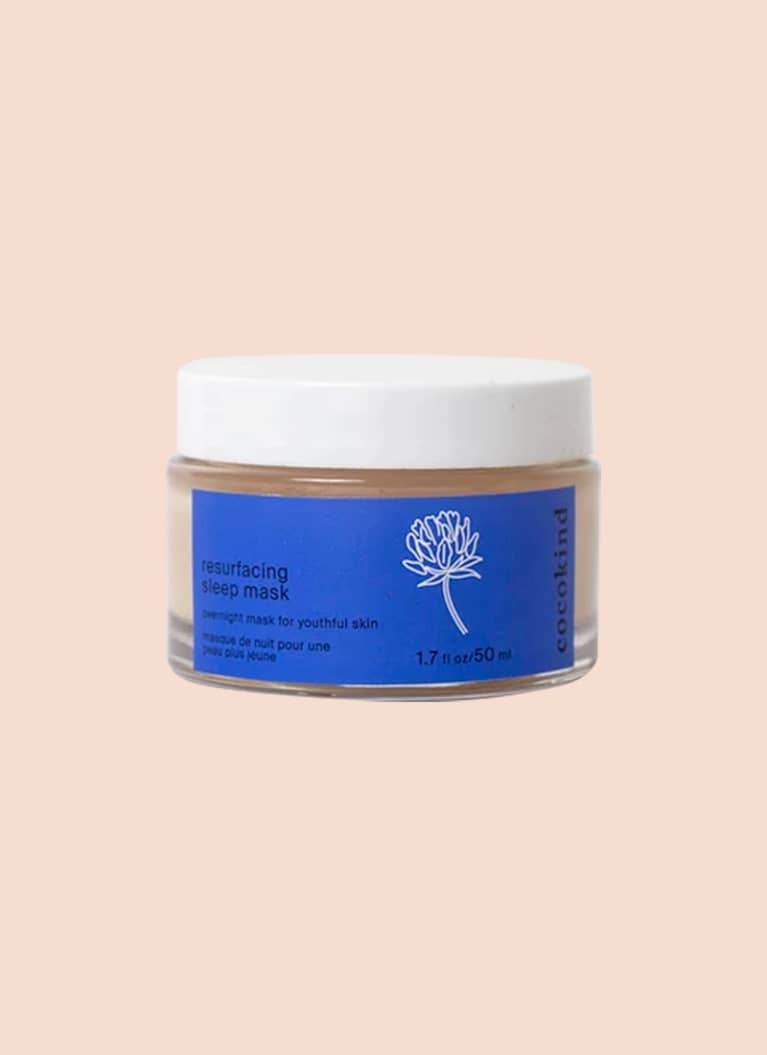 mindbodygreen
Farmacy Honey Potion Renewing Antioxidant Hydration Mask
For a cozy night in, look no further. This honey hybrid mask is warm to the touch—just slather it on with the spatula and you'll instantly feel the temp gently rising. And it will plump skin with regular use; it's made with a unique proprietary blend of honeys, plus glycerin and vitamin Bs.
Honey Potion Renewing Antioxidant Hydration Mask, Farmacy ($56)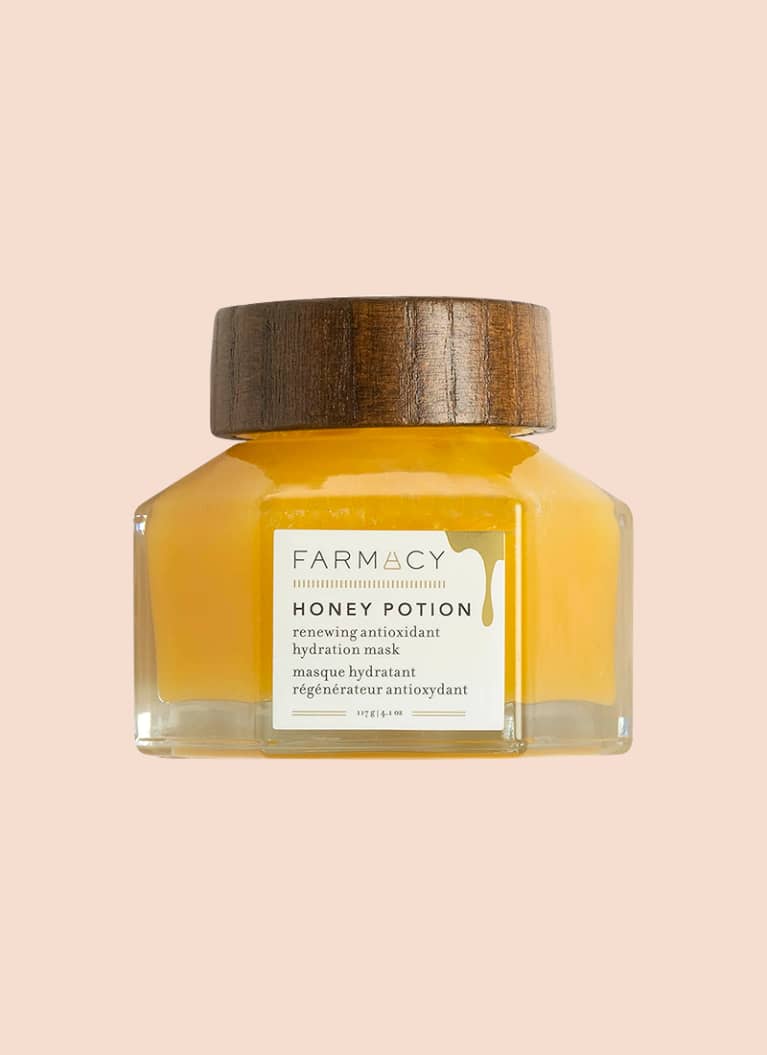 mindbodygreen
Youth To The People Superberry Hydrate + Glow Dream Mask
Calling this mask a dream was spot on: Not only do you wear it while you're getting rest, but you wake up with dreamy, dewy skin! This sleep mask is made with squalane (a super hydrating active) and antioxidants (from maqui and THD Ascorbate, a more stable form of vitamin C).
Superberry Hydrate + Glow Dream Mask, Youth To The People ($48)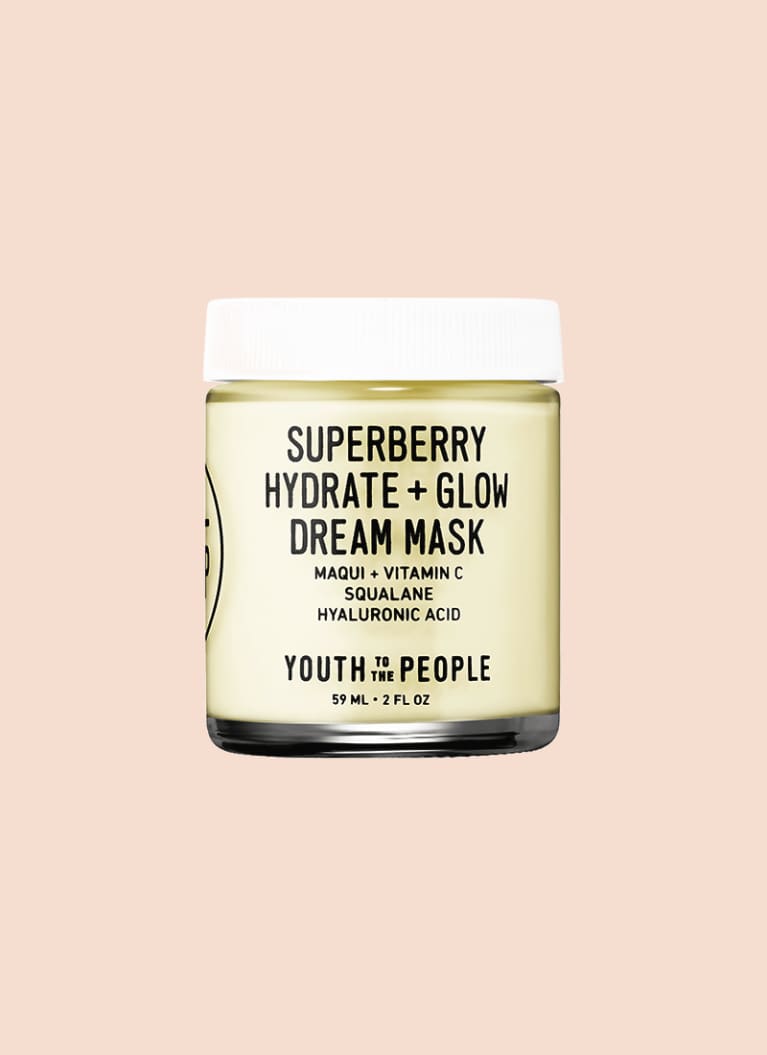 mindbodygreen
Aurelia Probiotic Skincare Overnight Recovery Mask
With more and more research, we're learning many inflammatory skin conditions can be traced back to imbalances in the skin microbiome. We're big fans of using smart topicals to help repair your skin microbiome. This new overnight mask hails from one of the classic and best probiotic skin care brands and heals your skin as you sleep.
Skincare Overnight Recovery Mask, Aurelia Probiotic ($87)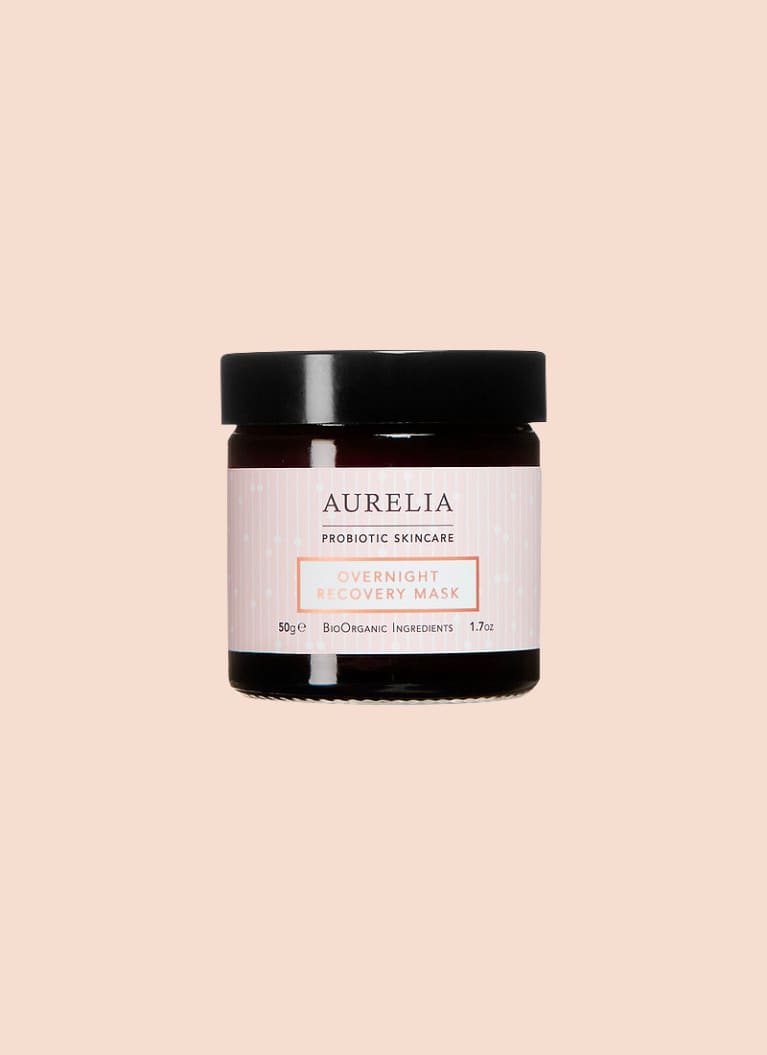 mindbodygreen
Biossance Squalane Vitamin C Rose Mask
Mixing hydrating squalane with a bounty of good-for-you ingredients, this transforming mask is a sure crowd pleaser. Starting off as a light gel, it turns into a cream as the ingredients are activated upon contact, releasing the healing powers of stabilized vitamin C—plus rose oil and ginseng. Highly recommended after a long week, when your stressed-out skin needs some gentle care.
Squalane Vitamin C Rose Mask, Biossance ($48)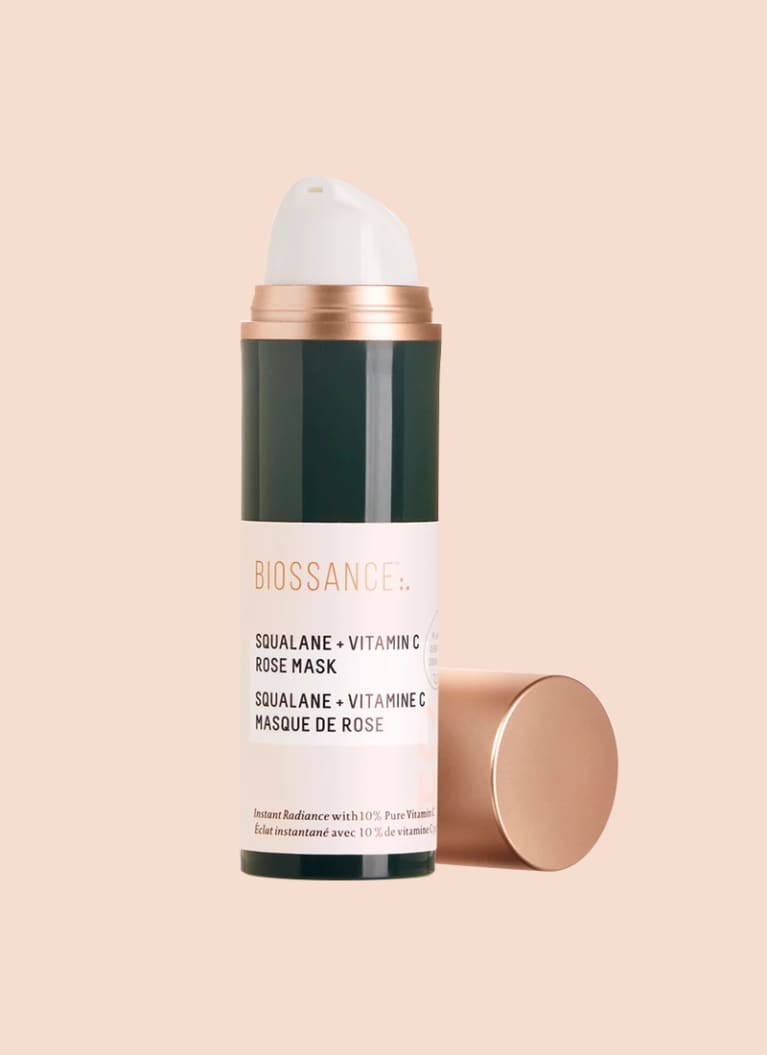 mindbodygreen
Susanne Kaufmann Moisturizing Mask
Once I had the pleasure of meeting the impeccable Susanne Kaufmann herself at her delightful Austrian spa tucked away in the Alps. And despite having spent the week prior in the frigid, windswept mountains—my skin turned into soft butter after one of her facials. She sent me home with this moisturizing mask and the soothing product has been a favorite since.
Moisturizing Mask, Susanne Kaufmann ($68)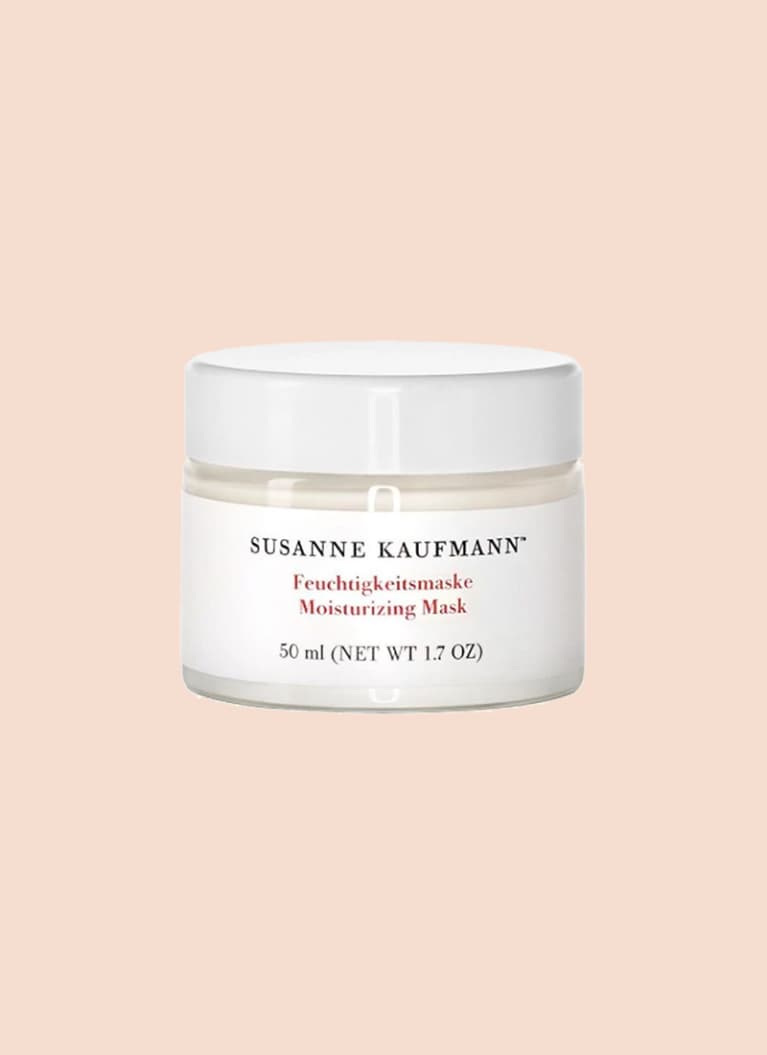 mindbodygreen
First Aid Beauty Hello Fab Ginger & Turmeric Vitamin C Jelly Mask
When I need a quick reboot before a big event, I turn to this easy, light option. It's made with antioxidants for gentle brightening—and allantoin, ginger and turmeric to seriously calm inflammation. Apply it for 10 minutes then tissue it off—your skin will be smooth and supple.
Hello Fab Ginger & Turmeric Vitamin C Jelly Mask, First Aid Beauty ($32)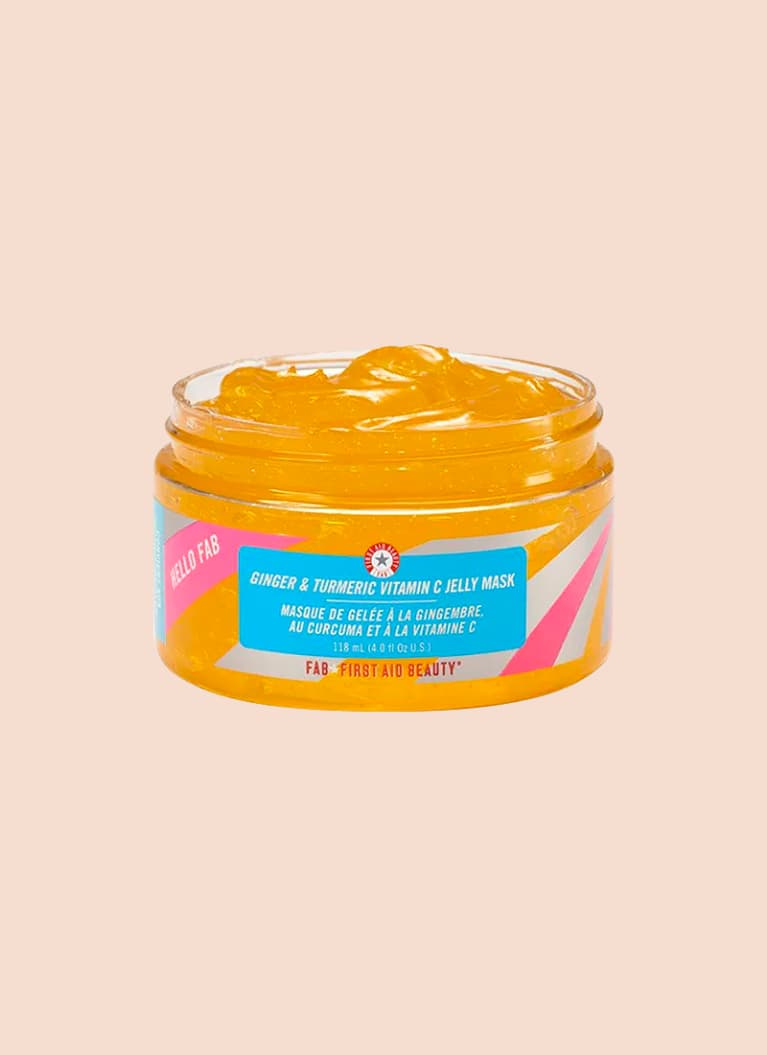 mindbodygreen
True Botanicals Moisture Lock Overnight Mask
Want an overnight mask, but loathe thick textures? True Botanicals has the perfect new mask for you. It's made with a blend of super light and airy ingredients—that still hold tons of hydration. The star is hyaluronic acid (that moisture-packed active we have all come to adore), but it also contains squalane and peptide complex. It also doesn't have waxes or the like, which some people find too heavy.
Moisture Lock Overnight Mask, True Botanicals ($75)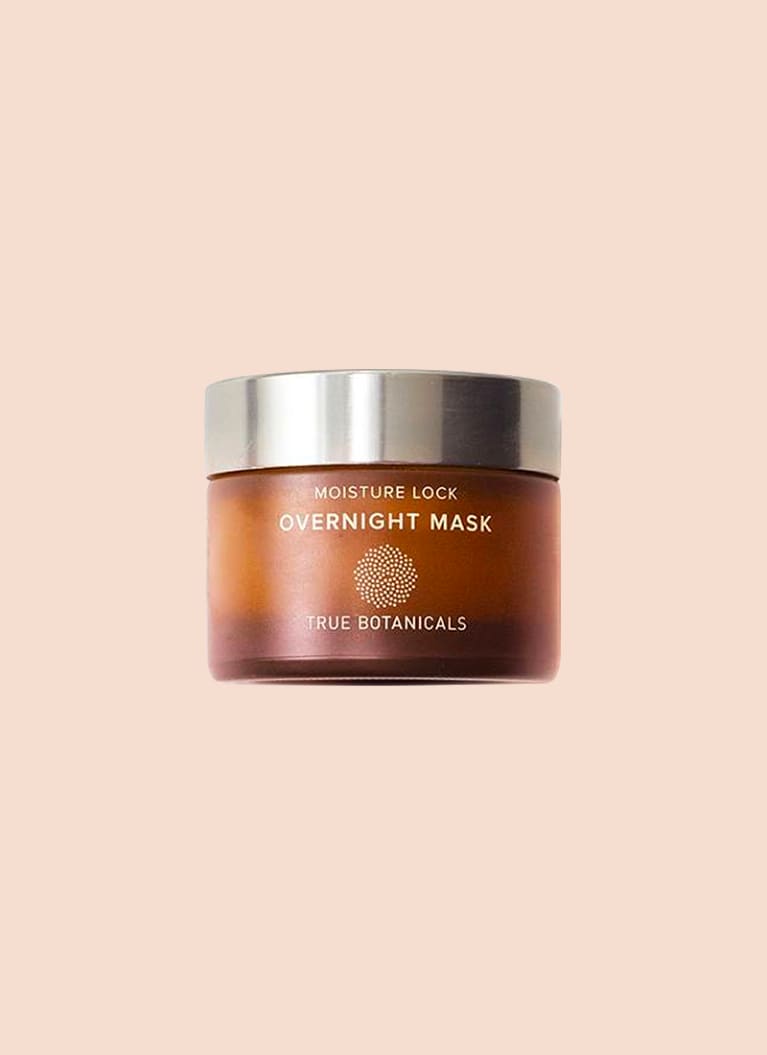 mindbodygreen
Alpyn Beauty Calming Midnight Mask
This expertly formulated natural mask will blow you away with how effective the botanicals are. Top off your normal nighttime routine with this medium-thick cream to trap in moisture with its mix of wild dandelion, hyaluronic acid, Vitamin E, and gentle bakuchiol oil.
Calming Midnight Mask, Alpyn Beauty ($68)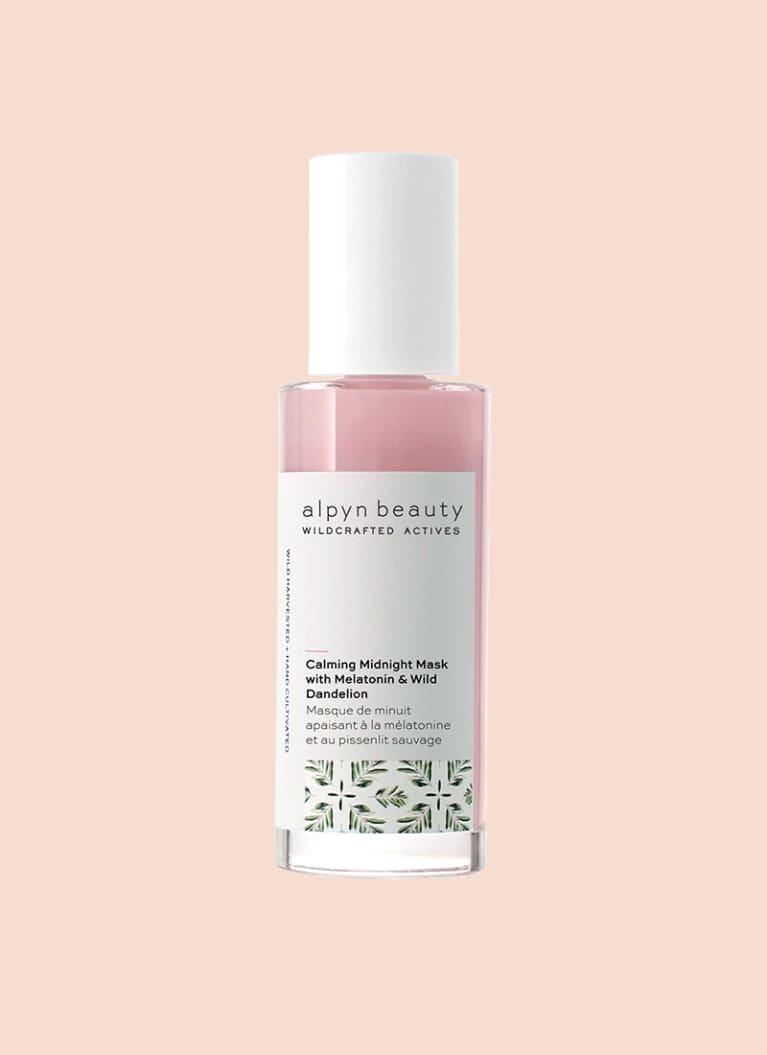 mindbodygreen
Burt's Bees Hydrating Single Sheet Masks
If you're one who likes sheet masks, these drugstore favorites will be your best bet. They're made with clary sage to instantly moisturize, balance pH, and improve the texture of your skin. Want an extra lifting boost? Apply the mask and then work in the formula by using your favorite facial roller over the mask.
Hydrating Single Sheet Masks, Burt's Bees ($18 for 6)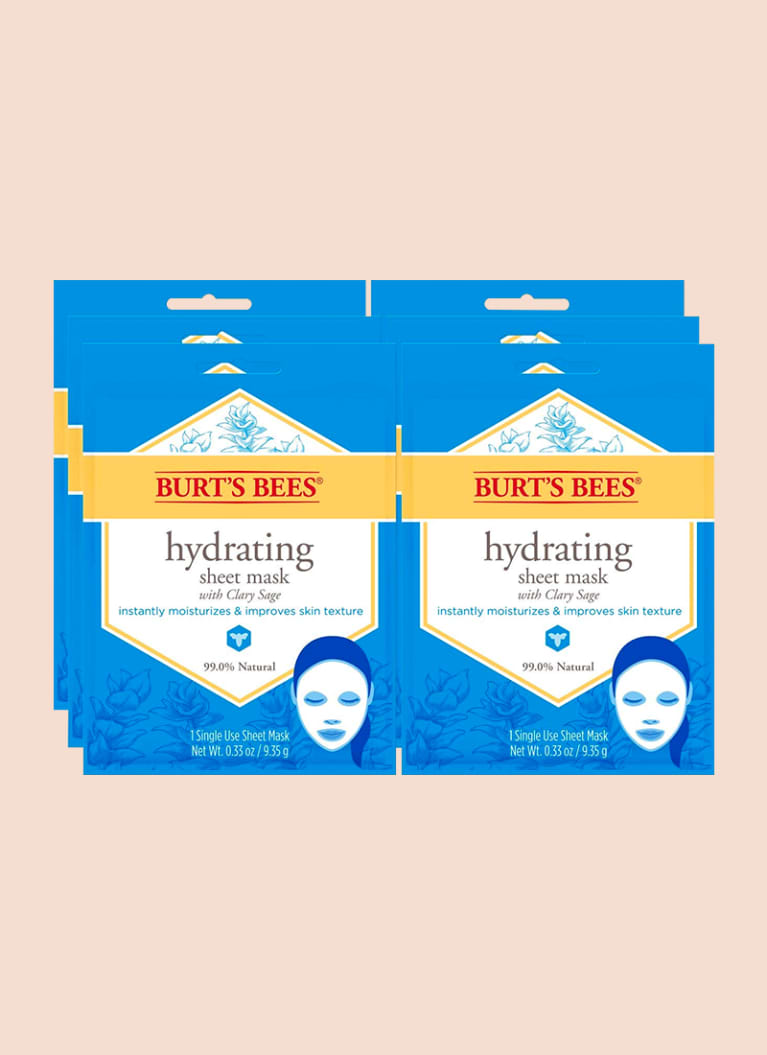 mindbodygreen