Why More Strains Aren't Always Better When It Comes To Probiotics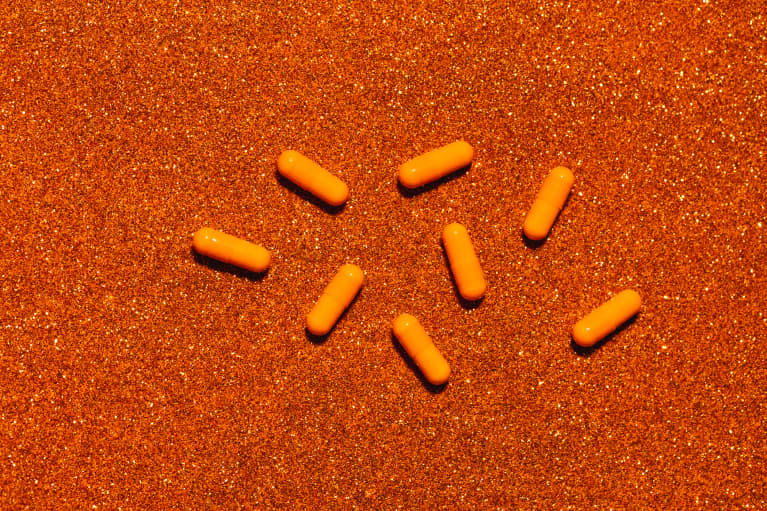 This article was produced to support the mindbodygreen supplements+ line. Our supplements adhere to the highest standards of ingredients and quality. We hope you enjoy these products, for more information
click here
.
Probiotic strains can be confusing (trust us, there are a lot out there). If you're unsure which probiotic is best, it may seem easiest to load up on a high-dose, multi-strain probiotic, just to check all the boxes—but is more always better? According to renowned integrative physician Robert Rountree, M.D., the answer is a resounding no.
Why more strains aren't always better.
Adding a probiotic supplement to your routine is a good first step toward a healthy gut.* And while it may be convenient to get the highest number of colony-forming units (CFUs), that's not always the best plan of action.
"I call that the sledgehammer approach," Rountree previously told mbg. "More doesn't necessarily equal better. They have to be targeted. Every bacterium does different things."
By every bacterium, he's referring to the 8,000 known strains of gut bacteria, each of which, he says, has an assigned job, like immune, gut, skin, or mood support.*
While it is possible to notice results with this approach, they might not be the results you were hoping for. And, depending on the source, might even be dangerous.
"Many commercial brands lack the technology to identify specific strains and how much of that strain each dose contains," integrative doctor Vincent M. Pedre, M.D., previously told mbg. "That could mean you get an ineffective or potentially harmful dose."
That's why, when mbg developed probiotic+, we were careful to choose four targeted strains aimed at beating bloat and supporting gut health—Bifidobacterium lactis Bi-07, Bifidobacterium lactis B420, Bifidobacterium lactis HN019, and Lactobacillus acidophilus NCFM.*
So, which probiotic strains should I look for? 
There are plenty of strains with plenty of different purposes, but here are just a few of the most common reasons people seek out a probiotic, and the best strain for the job:
Overall, getting diverse sources of gut-friendly pre- and probiotics is helpful, but choosing strains based on specific needs is the best way to ensure efficacy. With a little bit of research and some help from a doctor or gastroenterologist, it's possible to narrow down which strain will be best.