The No. 1 Mistake This Doctor Sees Patients Making When Taking CBD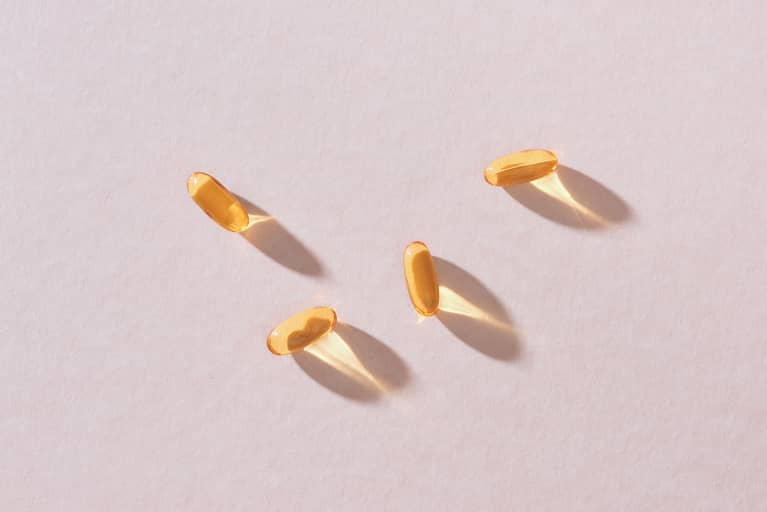 The market for CBD continues to balloon: 86% of Americans have heard of the product, and 18% have tried it, according to a recent white paper by cannabis data company New Frontier. CBD, or cannabidiol, is one of over 100 cannabinoids found in cannabis plants, and it can be beneficial for managing stress, soothing aches and pains, and supporting healthy immune function.*
June Chin, D.O., an integrative doctor based in New York, is an early adopter of cannabinoid medicine. Over the years, she has seen more patients and fellow physicians show interest in the plant compounds—a trend she predicts will continue as the body of clinical research on cannabinoids expands.
At NYU Langone, for example, researchers are currently conducting clinical trials on how CBD could help relieve seizures and autism symptoms.* "As physicians, we're usually very conservative. We kind of follow this linear path and follow the herd—so when we see these big institutions getting money for this research, we start paying attention," Chin tells mbg.
As more information comes out about the potential health benefits of cannabinoids, Chin hopes that more people start to experiment with them—with one caveat: "I always tell patients that it's not a miracle cure or the one thing that will help you," Chin says. "People think it's an all-or-nothing approach."
She adds that attempting to replace existing medication with cannabinoids can be problematic. "We can't just rip it out from under you because your body will experience changes that you might think are related to the cannabinoids but are actually withdrawal from the medication," she explains.
Instead, Chin recommends thinking of cannabinoid medicine as just another tool in your tool belt. Since it's so anti-inflammatory, she has seen it be helpful for a wide variety of health issues (chronic inflammation plays an underlying role in almost every disease).* Even if you don't have a particular problem to address, there's plenty of anecdotal evidence that it can be helpful for dealing with the stress of everyday life from a more calm, levelheaded place.* Here are a few of Chin's pro tips on how to use it effectively:
Chin's final recommendation is to buy from a brand you trust that is transparent about exactly what's in their product.
If you're on the hunt, might we recommend mbg's new hemp multi+ supplement? The nonpsychoactive, full-spectrum blend combines the anti-inflammatory effects of cannabinoids with vitamin D for immune support and a suite of other relaxing plant ingredients such as hops, rosemary, and black cumin seed.* The multi is safe to take every day as part of your existing health routine and is powerful enough to become a nonnegotiable.*
As more research is done on CBD and other cannabinoids, more people might want to incorporate it into their health routines. And that's great, as long as they do so safely. Be sure to talk to your doctor if you are on any medications; look out for a trustworthy, transparent, and full-spectrum product; and incorporate cannabinoids into your routine gradually to reap their full effects.