10 Clean Beauty Brands Minimalists Will Love

Contributing Wellness & Beauty Editor
By Lindsay Kellner
Contributing Wellness & Beauty Editor
Lindsay is a freelance writer and certified yoga instructor based in Brooklyn, NY. She holds a journalism and psychology degree from New York University. Kellner is the co-author of "The Spirit Almanac: A Modern Guide to Ancient Self Care," with mbg Sustainability Editor Emma Loewe.
January 14, 2018
Packaging and presentation matter more in the beauty industry now than ever—for many millennial-focused products it's Instagram-friendly, but conveying a look and feel helps brands develop an identity, differentiate from others, and, most importantly, gives consumers an idea of what to expect in the product itself.
It makes sense, then, that these beauty ranges subscribe to minimalist principles in their stunning packaging and branding but also in their product formulations. They're made without many known endocrine disruptors, parabens, phthalates, and more, and the ingredients inside have a purpose.
1. Reverie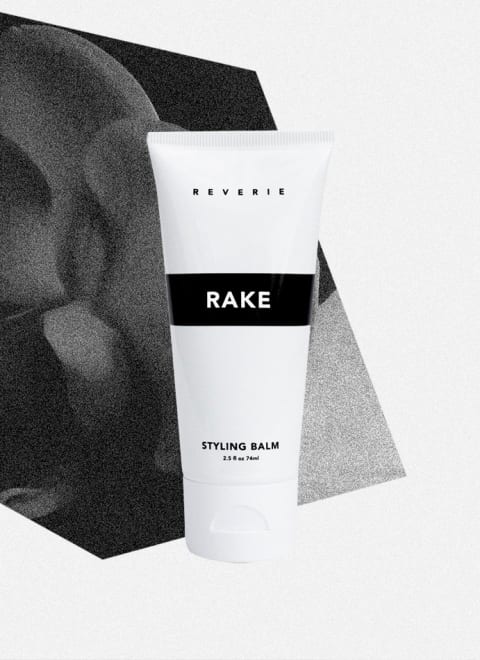 Photo by mbg creative x Reverie
Reverie is a hair care line that takes transparency seriously: They work with Fair Trade, Ecocert, and family farms, supporting local and independent ecosystems through ingredient sourcing. Their products are handmade in California without SLS, silicons, phthalates, parabens, artificial fragrance, and more. RAKE, a styling balm made to tame hair, uses primarily essential oils and four different nut oils whipped up into a light cream to tame and defrizz locks.
2. Akhal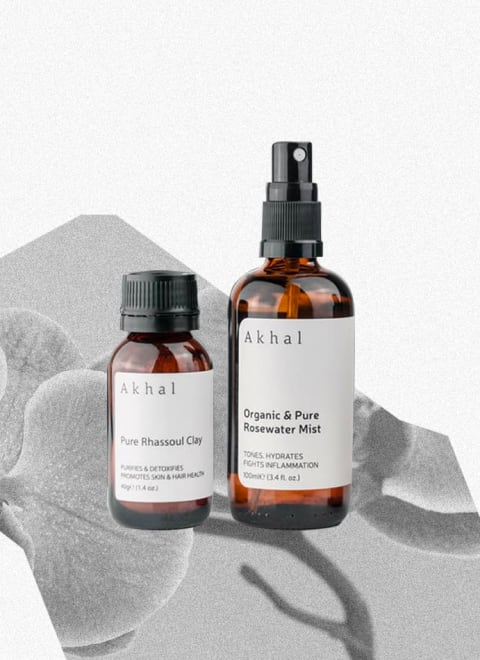 Photo by mbg creative x Akhal
Akhal is an Australian company, but the word is Moroccan for "earth." This four-product range is as pure as it gets: clean, sustainably harvested, and ethically produced.
3. IME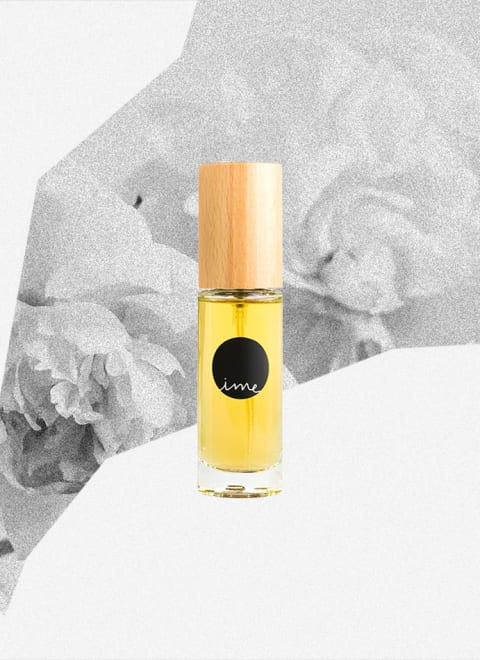 Photo by mbg creative x IME
IME is another Aussie brand that focuses entirely on fragrance. Made without artificial or animal fragrances, colors, phthalates, parabens, the forumlas contain naturally derived alcohols and botanical extracts. Bonus: The scents are aromatherapeutic, so there's one for every desired state, mood, or intention.
4. PŪREARTH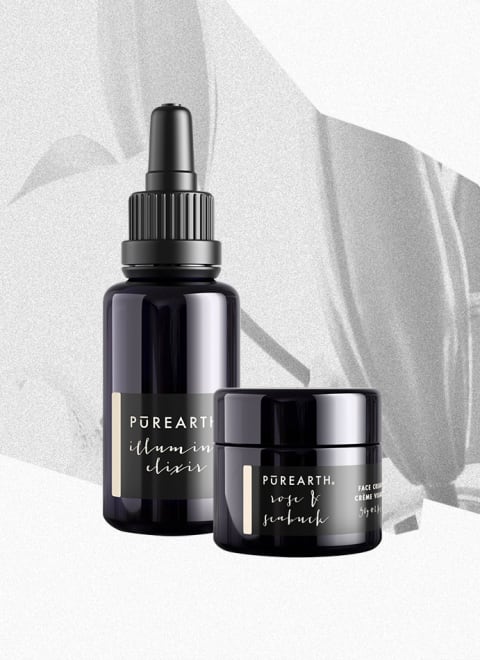 Photo by mbg creative x PŪREARTH
PŪREARTH, headquartered in Hong Kong, explains the role of every ingredient, even the preservatives and the alcohols, in its glossary. Using the properties of ayurveda, the brand aims to empower local communities while offering products that have anti-inflammatory effects and help sync our skin care to the season.
5. lilah b.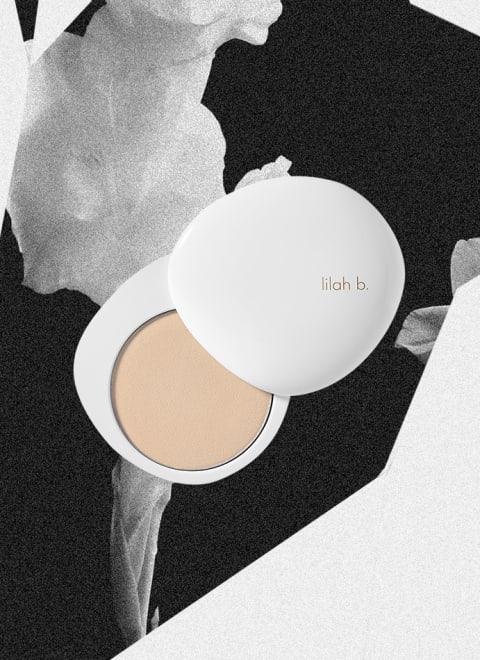 Photo by mbg creative x lilah b.
"Less is more" is the ethos of lilah b., a brand focused on minimizing the number of products you need in your beauty routine as well as its ingredient list, which excludes gluten, parabens, phthalates, sulfates, and synthetic fragrances. Pro tip: It's one of the best natural-leaning color ranges when it comes to product texture and pigmentation.
6. Playa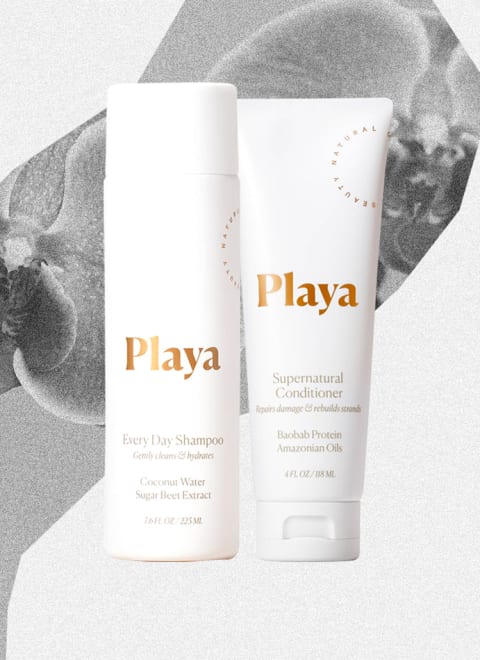 Photo by mbg creative x Playa
Playa, a brand associated with the "understated cool" vibe with an Instagram feed chock-full of '70s shag hairstyles also takes care to prioritize safety and efficacy top of mind in product formulations. To that end, shampoos and conditioners are made without SLS and work to preserve the natural oils of your hair.
7. Herbivore Botanicals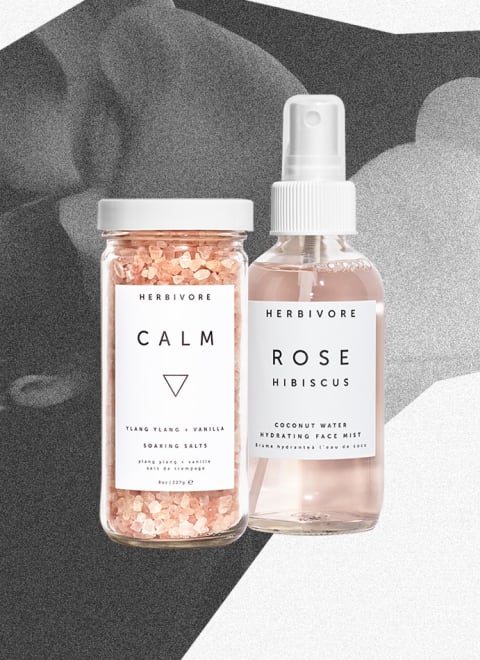 Photo by mbg creative x Herbivore Botanicals
Centered around the idea of nature as a healing mechanism, Herbivore Botanicals combines smart branding with a simple sensibility. You won't find parabens, SLS, phthalates, chemicals, fillers, mineral oils, or petroleum in Herbivore products...but you will find Herbivore products everywhere, including a Sephora near you.
8. Carta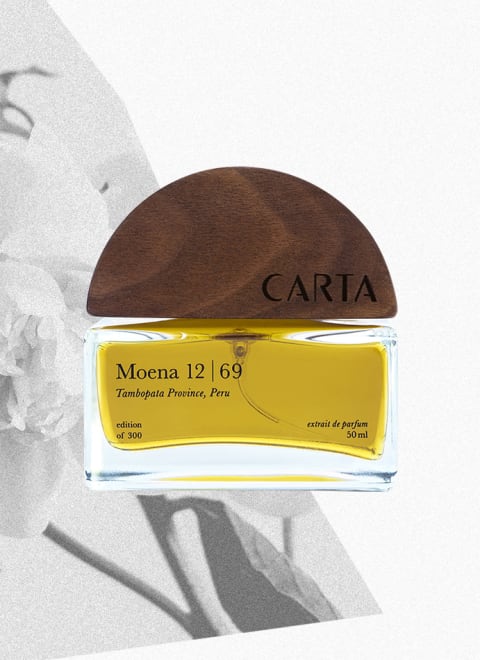 Photo by mbg creative x Carta
Carta launched in November of 2017 with a "forest to fragrance" philosophy, engaging local artisans, economies, and organizations to sustainably produce a perfume that helps the rain forest and smells like one, too. A portion of all product sales go to Camino Verde, a grassroots organization helping to reforest the Amazon and restore the biodiversity it once had.
9. Salt & Stone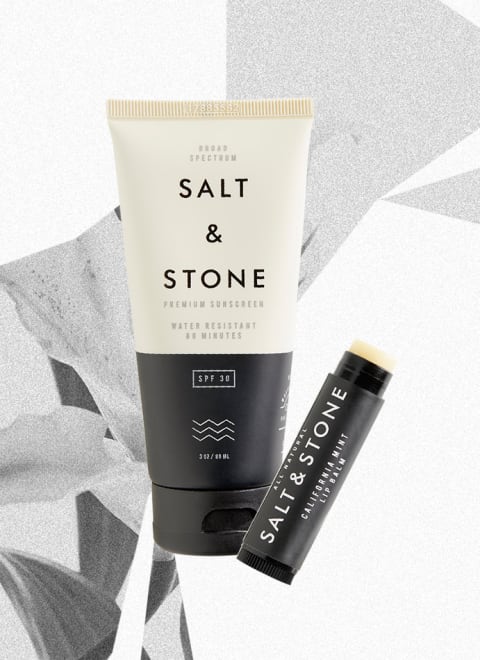 Photo by mbg creative x Salt & Stone
Inspired and created by surfers, Salt & Stone is a line of sunscreens and balms to wear outdoors—it's formulated with healing and anti-inflammatory plant-based ingredients, is nontoxic and also adds antioxidants to give skin a boost. No fillers or chemical sunscreen here!
10. Beautycounter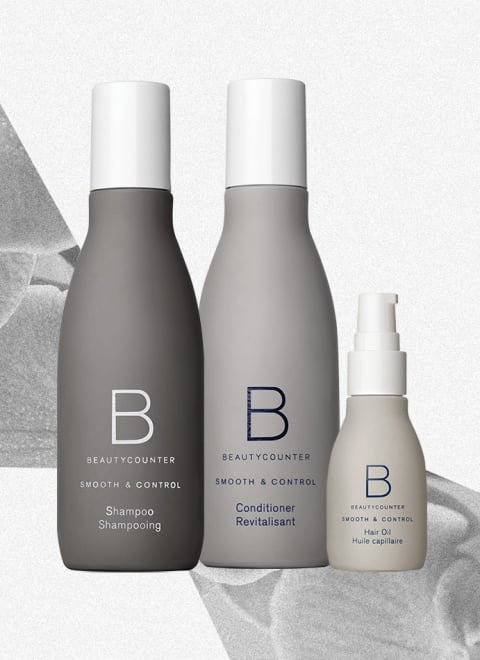 Photo by mbg creative x Beautycounter
Beautycounter is a skin care, hair care, and cosmetics brand that's expanded rapidly since it was founded in 2013. Known for its simplicity and multilevel-marketing approach, its "Never List" is extensive, ensuring every one of its products is both safe and efficacious to use.