mbg Co-Founder & Co-CEO
By Colleen Wachob
mbg Co-Founder & Co-CEO
Colleen Wachob is Co-Founder and Co-CEO at mindbodygreen.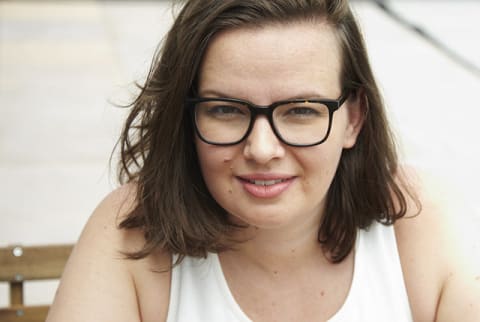 January 15, 2016
At mindbodygreen, we get to meet the female entrepreneurs who are passionate about making the world a healthier place. In this new series, we're profiling #WellnessWonderWomen who inspire us with vision and dedication — and hopefully inspire you, too.
I first met Adina Grigore, founder of S.W. Basics, in 2013 at a dinner for one of mbg's favorite organizations, Environmental Working Group. There, I sampled S.W. Basics for the first time and realized that she was helping to pioneer a new category of natural beauty.
At the time, there was no metaphorical "middle" in the natural beauty world. There were high-end cleansers and moisturizers for TriBeCa and Venice women for sale at luxury price points, which you could only buy at niche stores like ABC Apothecary and Spirit Beauty Lounge.
There was also a rising DIY movement inspired by women like Sophie Uliano and other green beauty experts, who championed making skin care at home with ingredients you could find at your local Whole Foods Market.
But if you wanted reasonably priced skin care, with clean ingredients, modern branding, and top-notch efficiency, you were out of luck.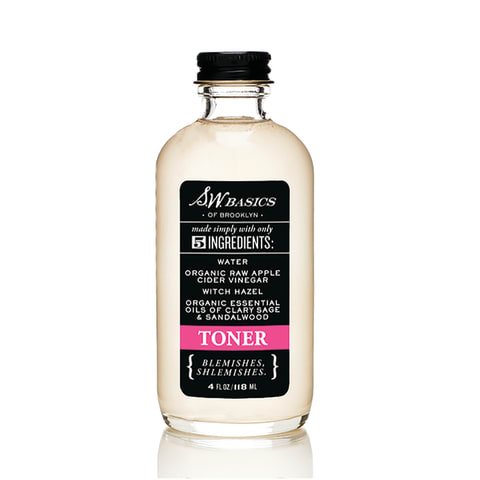 Enter S.W. Basics, which was both accessible and inspirational. Adina set the standard for women who wanted simplicity and effectiveness without breaking the bank. S.W. Basics all have an EWG Skin Deep rating of 1, Low Hazard (the best rating from a clean perspective).
There's an attractive simplicity in S.W. Basics' marketing and branding, which is aligned with a modern, 2016 beauty psychology. There are no unrealistic marketing promises of looking younger or reducing fine lines. There are no airbrushed models, just the story of the simplicity and sustainability of the ingredients, which are organic, fair trade, or sourced from family farms.
Adina gives us her unfiltered take on being an entrepreneur. In the journey from Adina's kitchen in 2009 to the Target shelves in 2016, she's gone from making every item herself to evolving from a Founder to a true CEO. Adina also shares her secret to washing your face with only water, a #protip to simplify your morning and evening routines.
A Q&A With Adina Grigore
mbg: What's the best career advice you've ever received?
AG: From one of my best friends: "It's only going to get worse."
To be "scared of my competition." How debilitating.
What would you tell anyone looking to turn a passion into a career?
Remember that passion is only part of the equation. There's going to be a whole lot more you have to figure out, including how to feel passionate about being an entrepreneur — and not just about whatever it is you're selling.
Can you share a little about the early days of S.W. Basics?
It was all just making products and selling them. I spent weekdays making stuff and packing boxes and weekends selling at local markets. In between, I'd do a lot of research online, emailing stores and press outlets. It was brutal and I was clueless, but I learned so much. The most important things I did early on I'd say were taking customer service emails very seriously, sending out free product to every human I knew, and writing. If I had nothing to do, I'd write. Today I feel like with virtually anyone I hire for the brand — I've already done what they're going to do.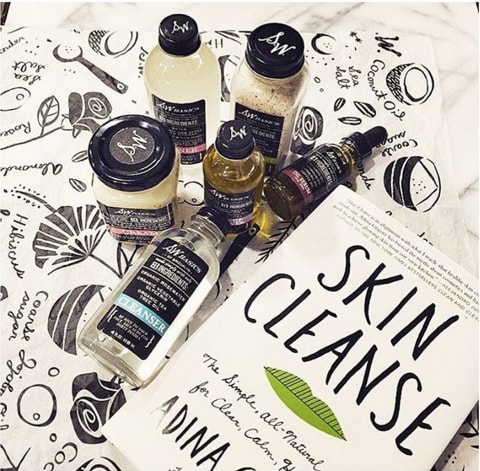 Skin Cleanse, by Adina Grigore, with S.W. Basics Products
Photo by S.W. Basics
What do you love about being an entrepreneur?
Setting my own dress code.
That it forces you to look at relationships as a means to an end.
How do you maintain balance as an entrepreneur?
Lots of being unbalanced, but I relax hard-core whenever I can. I also take really good care of myself so I don't break under the pressure that I feel all the time.
What's your morning skin care routine?
What is your evening skin care routine?
I repeat what I do in the morning but leave my skin bare. (So no moisturizing!)
What are your go-to supplements?
I hop brands a lot because I don't really trust any of them, but I take a probiotic and vitamin D every day [that I remember to]. I do actually love Olly vitamins; I take their vitamin C and sleep supplements sometimes.
Any tips for people looking to go on a skin cleanse?
Don't treat it like it's a huge undertaking. Make it as easy as possible or you'll hate it and it won't improve your life. If that means you only skip one product in your routine for one day, great. If it means you use olive oil on your legs because anywhere else terrifies you, awesome. Be open to the shifts and watch for what happens, but do not force yourself into some revolutionary shift. It's meant to be empowering, not overwhelming and suffocating ... because who needs more of that in their life?
Any predictions for the natural beauty industry in 2016?
Personalized routines, diet, and wellness as part of having good skin (and therefore part of your beauty routine), lots more natural and independent brands going mass.
To figure out how to transition from being a founder to being a CEO. To stop obsessing over failure and embrace that this is all happening right now.
What does mindbodygreen mean to you?
It means that everything is connected and that it can feel good to take care of yourself.
How to Wash Your Face With Only Water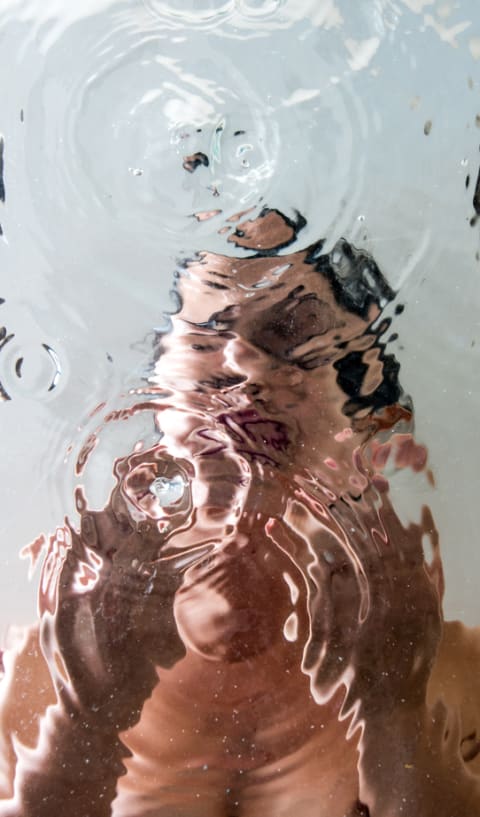 Did you know that you can wash your face without soap? Water is an effective cleanser all on its own. Just make sure you follow a few basic rules:
Make sure your hands are clean. You already wash them or sanitize them a trillion times a day, so chances are they aren't dirty — but do a quick check.
Splash water onto your face using your clean hands. Aim for 10 to 20 splashes. (If this is your first time, I prefer you do 20. Count them out.)
Use your hands to (gently) rub the water over your face as you go. I do 10 splashes and I go up and down with my hands one time per splash.
This whole process should take you 30 to 60 seconds, and then your face will be clean, I swear.

Colleen Wachob
mbg Co-Founder & Co-CEO
Colleen Wachob is Co-Founder and Co-CEO at mindbodygreen. She graduated from Stanford University with degrees in international relations and Spanish, and spent 10 years working at Fortune 500 companies including Gap, Walmart, and Amazon. Wachob lives in Miami, Florida with her husband, mbg Founder and Co-CEO Jason Wachob and their two daughters, Ellie and Grace. Her first book, which is co-authored with mindbodygreen Founder Jason Wachob, The Joy of Well-Being, is being released on May 23, 2023.