Lip Oil: Why These Popular Products Work So Well + 12 To Try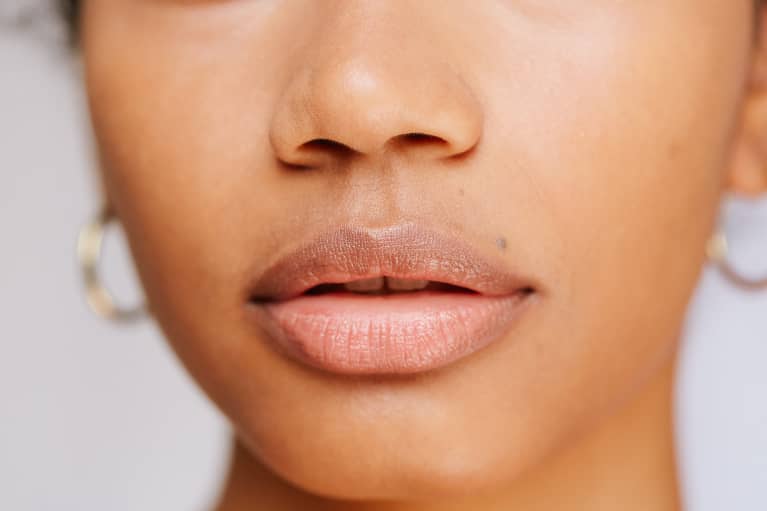 Our editors have independently chosen the products listed on this page. If you purchase something mentioned in this article, we may
earn a small commission
.
Your lips, those are high-maintenance things. So much so that they have several product categories dedicated to the relatively small skin care real estate: balms, masks, glosses, lipsticks, lip-to-cheek pots, powders, pencils, crayons—oh, you get the idea. One of the most popular of late is lip oils. Much like you can slather your face or hair with luscious, nutritious oils, you can tap on some lighter versions for the lips.
So why might one grab an oil over another lip product? Our answer, plus a few of the best on the market right now.
Why would you try lip oil over lipstick, balm, or gloss?
As with most beauty products and life writ large, your choice in the matter is largely personal and experiential. Some people are just going to like the feeling of a silky oil over a thicker gloss, creamy balm, or high-pigment lipstick.
That being said, siding with an oil does come with some benefits, which come down to nutrients and wearability. Since these are oil-based, they come packed with the good-for-skin benefits that are found in our favorites, like argan or marula.
Ogee Sculpted Lip Oil
A pressed oil in the shape of a crayon? The creativity astounds us. We also happen to love it because it's made with jojoba oil, a skin care favorite thanks to its effortlessly light texture and ease of application. Then it has a pinch of peppermint for a slightly tingly feeling. You'll be hooked in less than a swipe.
Sculpted Lip Oil, Ogee ($22)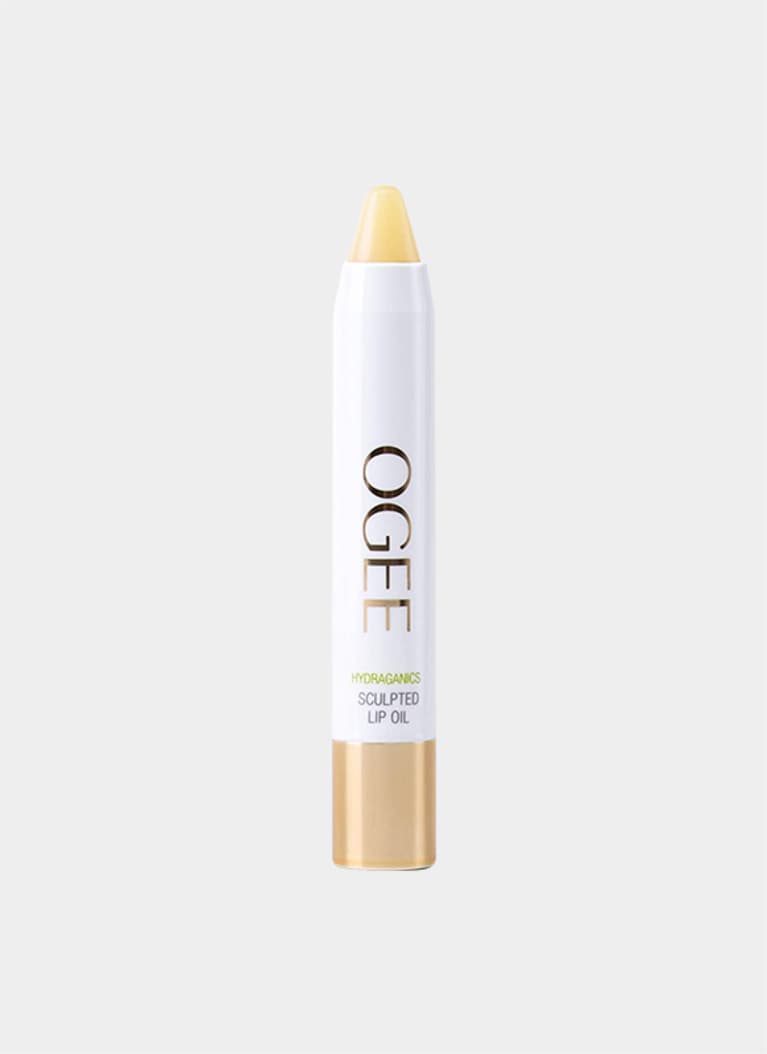 mindbodygreen
Rodin Olio Lusso Lip & Cheek Oil
A beautiful multitasking option that is made with jojoba and safflower seed oils, as well as turmeric and ceramides. It comes in five hues so you'll be sure to find one that works for you—including a clear one, which functions almost like a highlighter of sorts when worn on the cheek.
Lip & Cheek Oil, Rodin Olio Lusso ($35)
mindbodygreen
Wander Beauty Lip Retreat Oil
This certainly has a lush payoff, but the real payoff is the benefits. Rosa canina fruit oil contains essential fatty acids, apricot kernel, and avocado oil to condition, and niacinamide strengthens skin and repairs damage.
Lip Retreat Oil, Wander Beauty ($22)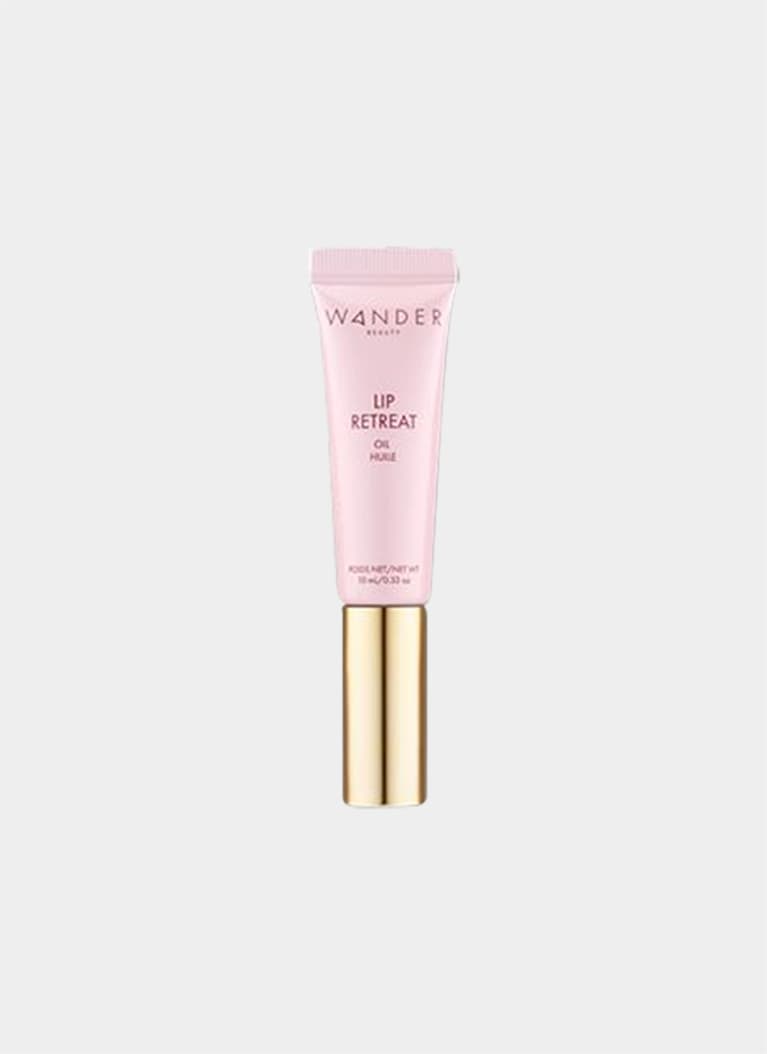 mindbodygreen
Kosas Wet Lip Oil Gloss
A true mbg fan favorite, this contains a trio of actives that make lips look as healthy as they do pretty from the tinted oil. There's hyaluronic acid to pull in and hold water, providing a plump full pout. There are peptides to strengthen skin. Finally, there's evening primrose oil to seal it all in.
Wet Lip Oil Gloss, Kosas ($27)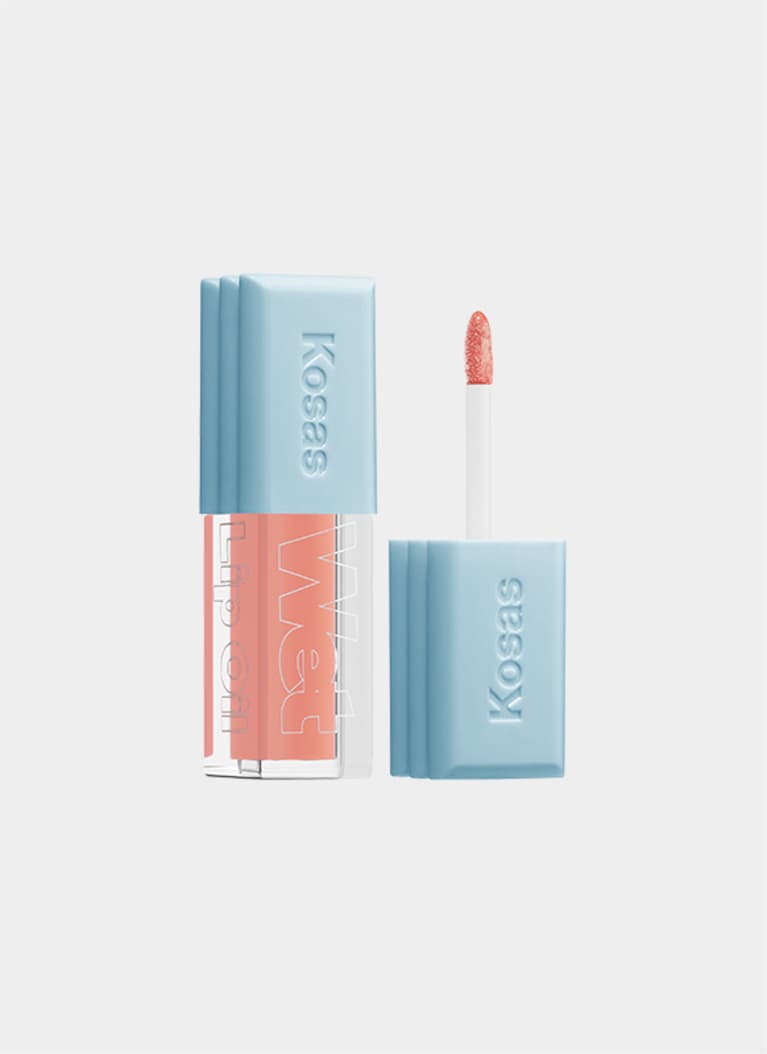 mindbodygreen
lilah b. lovingly lip tinted lip oil
Decadent and rich, this coats lips like a cushion thanks to the bilberry seed oil and vitamin E. It also has a stronger color payoff than many of our tinted oils here, so if you're looking for some proper color—this may be your option.
lovingly lip tinted lip oil, lilah b. ($30)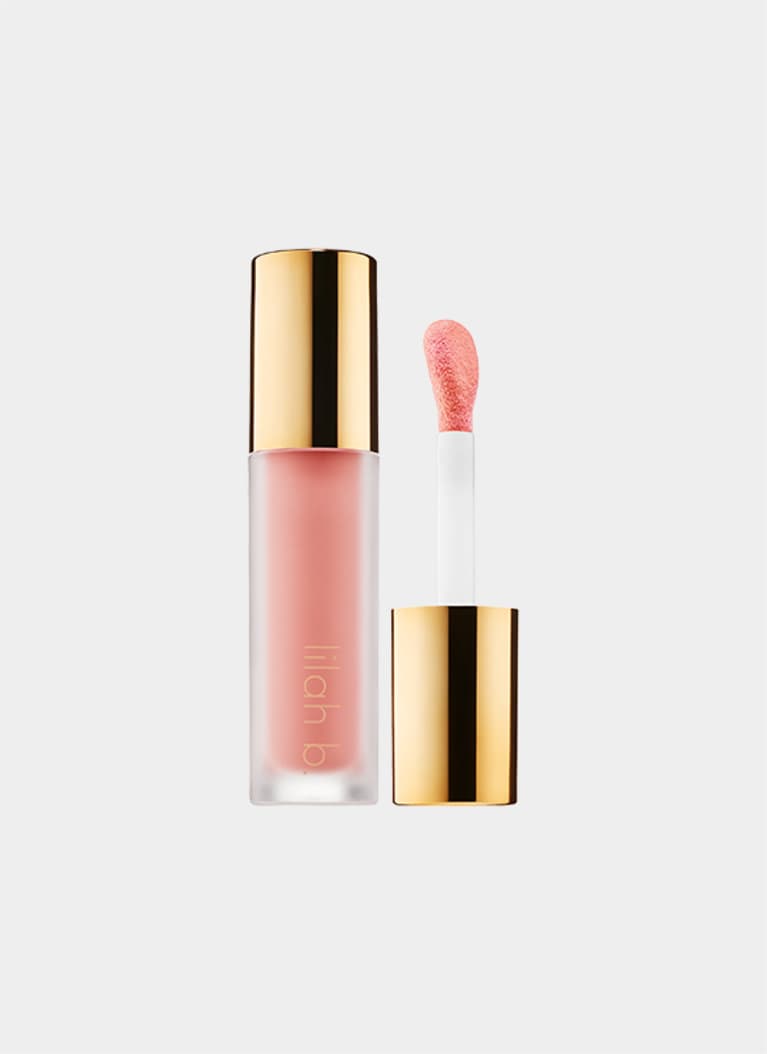 mindbodygreen
Nicka Color Lip Oil
In an astonishing 10 shades (each as dense and vivid as the last), this oil delivers on color as much as it does comfort and conditioning. Each is infused with argan, jojoba, and vitamin E essential oils for a shine and skin benefits.
Color Lip Oil, Nicka ($2.99)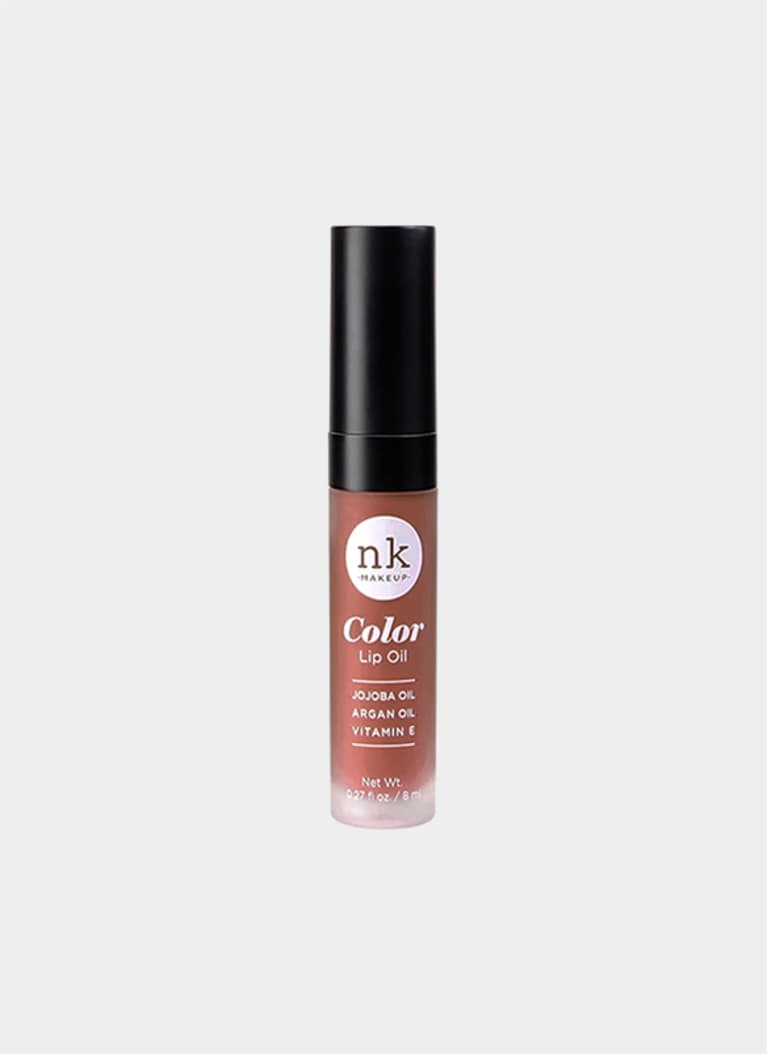 mindbodygreen
INNBEAUTY PROJECT Glaze #1 Lip Oil
With a smooth slip and megawatt cherry red finish, this oil is for the bold. (If you can't already tell by the packaging.) We also love it for the botanical benefits: It contains red root oil to hydrate dry lips and clinically proven plant-based complex that helps plump lips over time
Glaze #1 Lip Oil, INNBEAUTY PROJECT ($15)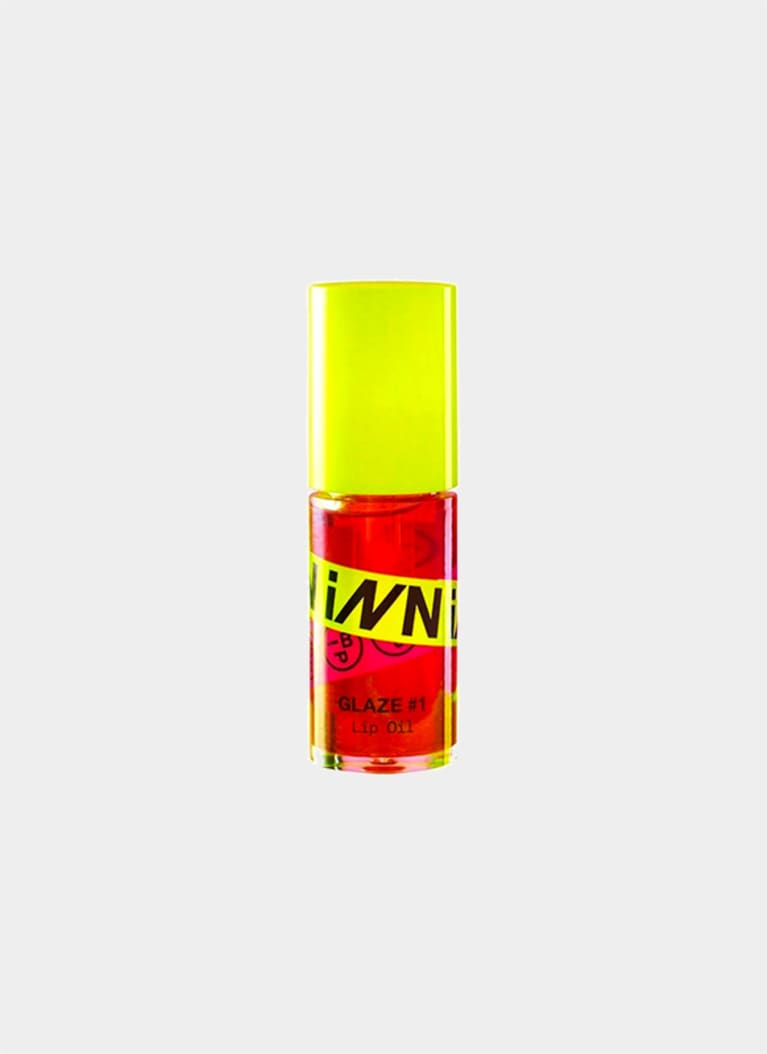 mindbodygreen
Sahajan Lip Karma
A classic clear lip oil/balm hybrid, this contains castor oil, rapeseed oil, and argan oils to impart nutrients and a lovely shine. It also comes in two delicious flavors, vanilla and peppermint. Stock up on both, and go for whatever suits your mood.
Lip Karma, Sahajan ($19)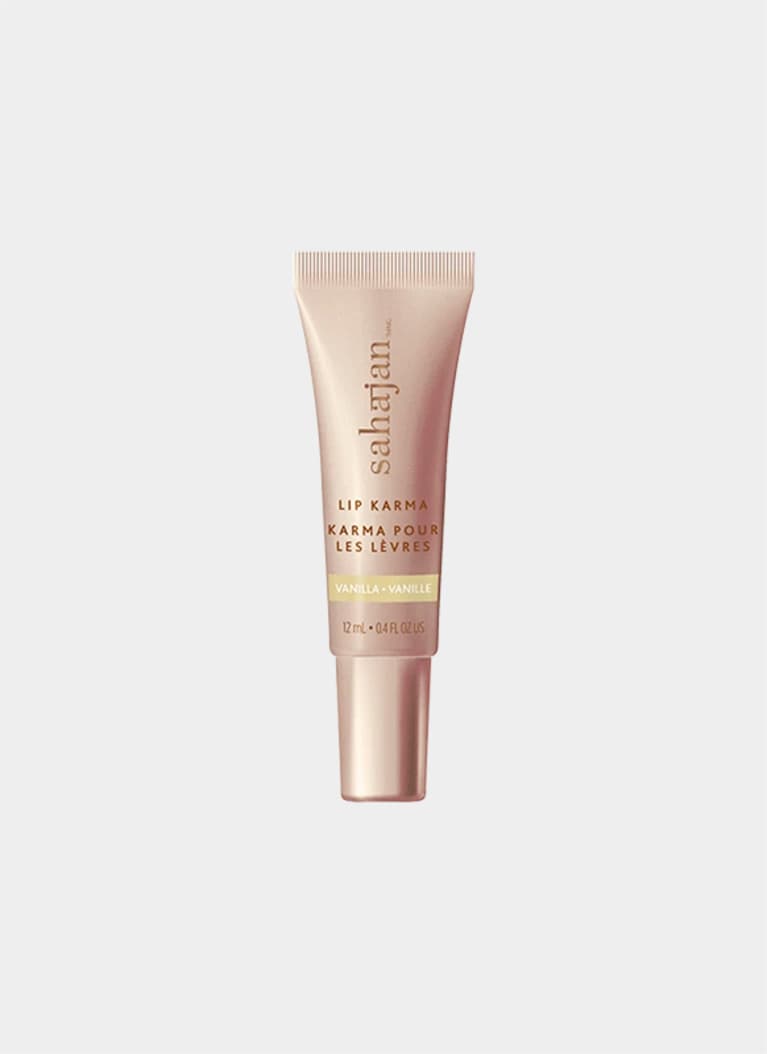 mindbodygreen
Burt's Bees Hydrating Lip Oil
An absolute stunner of a drugstore find, this comes in blush-toned passion fruit options as well as a clear sweet almond oil. The conditioning blend of castor, sunflower, and coconut oils also has a fine-line-reducing effect.
Hydrating Lip Oil, Burt's Bees ($2.95)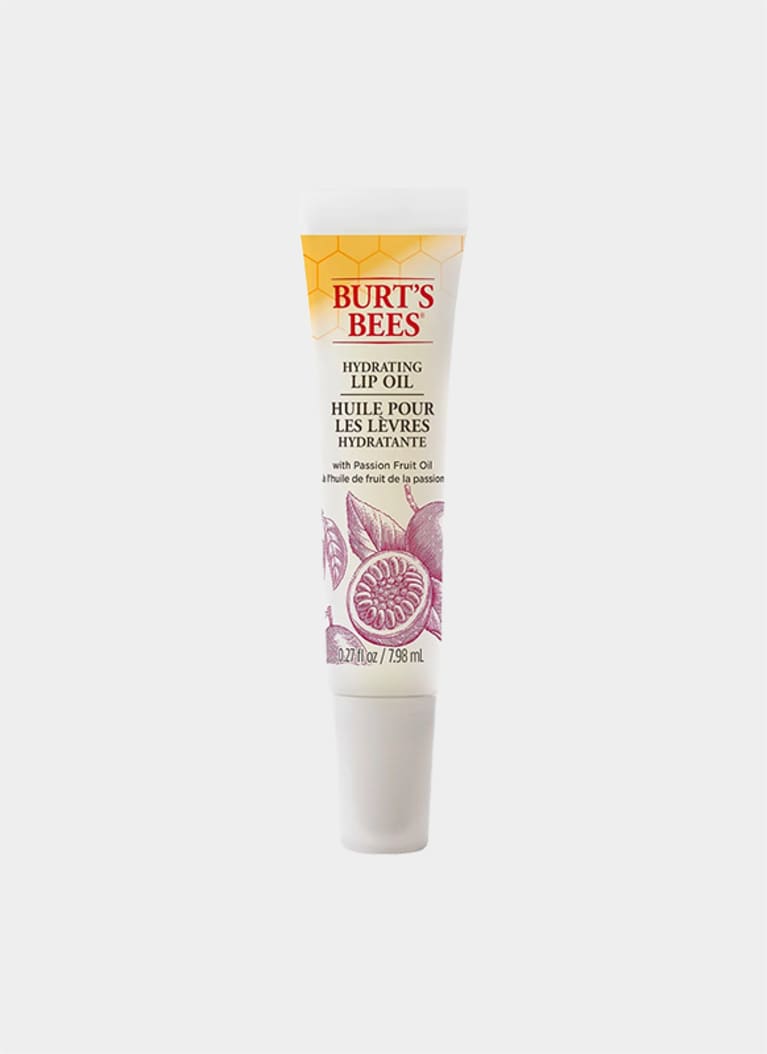 mindbodygreen
Versed Silk Slip Conditioning Oil
The perfect option to keep in your bag on the go. The tube makes it oh-so-easy to apply, and the clear satin finish makes it wearable for all occasions. The base is made with jojoba and camellia oils.
Silk Slip Conditioning Oil, Versed ($9.99)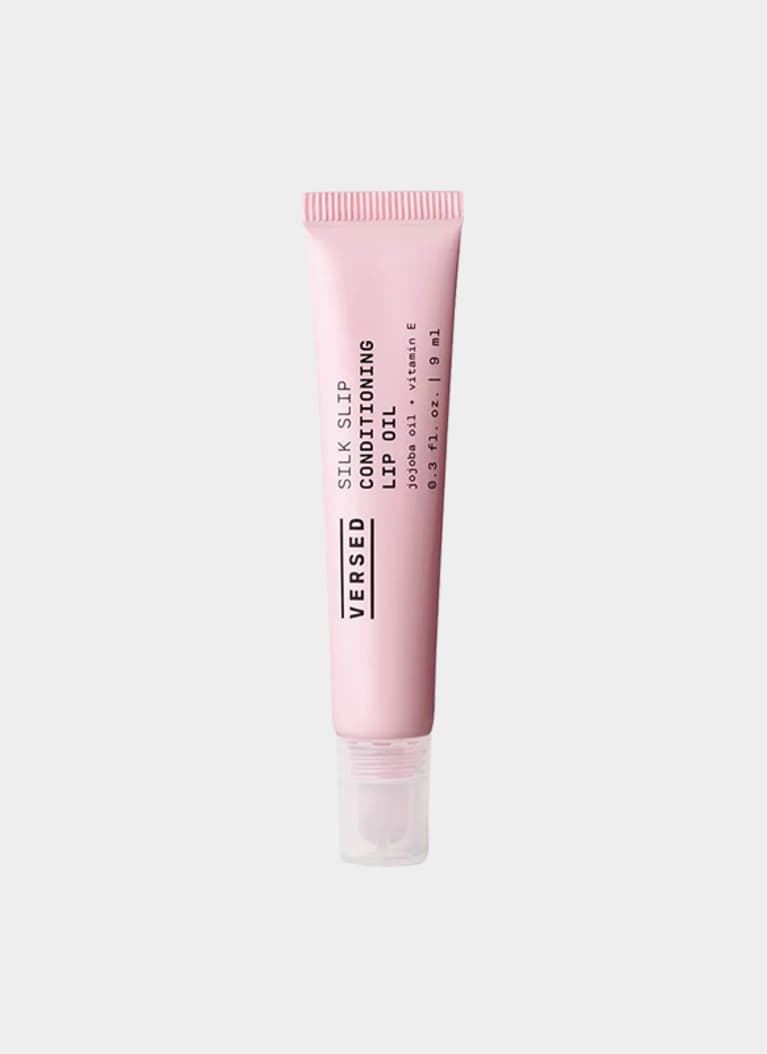 mindbodygreen
Milk Makeup Glow Oil Lip + Cheek
Another hybrid lip and cheek product, this trendy little stick imparts a slick of translucent color. (The colors themselves? Like the most appetizing set of hard candy.) The hydrating base is of rice bran oil, which is antioxidant-rich and absorbs effortlessly.
Glow Oil Lip + Cheek, Milk Makeup ($15)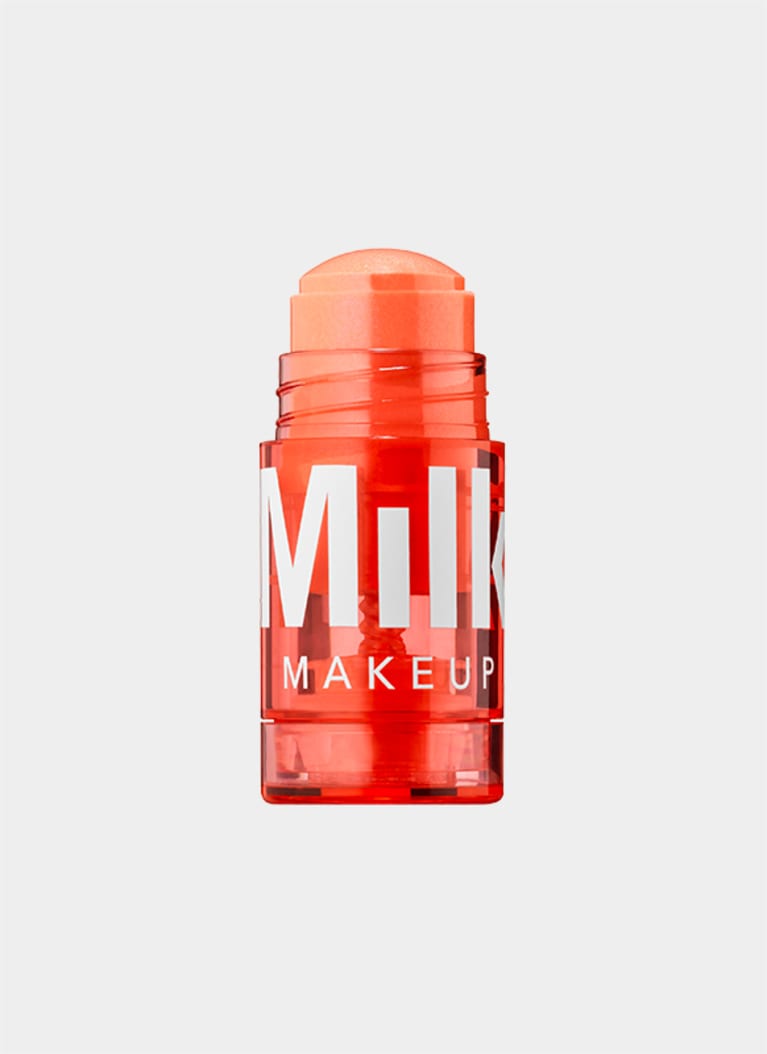 mindbodygreen
Uma Oils Absolute Anti-Aging Lip Oil
For when you need an intense treatment, reach for this. It is formulated with avocado oil to tend to cracks and dryness, while grapeseed oil provides plenty of vitamin E and good-for-skin fatty acids. Then there's the top layer of lavender to calm (who doesn't need that?) and peppermint for a refreshing cool.
Absolute Anti-Aging Lip Oil, Uma Oils ($32)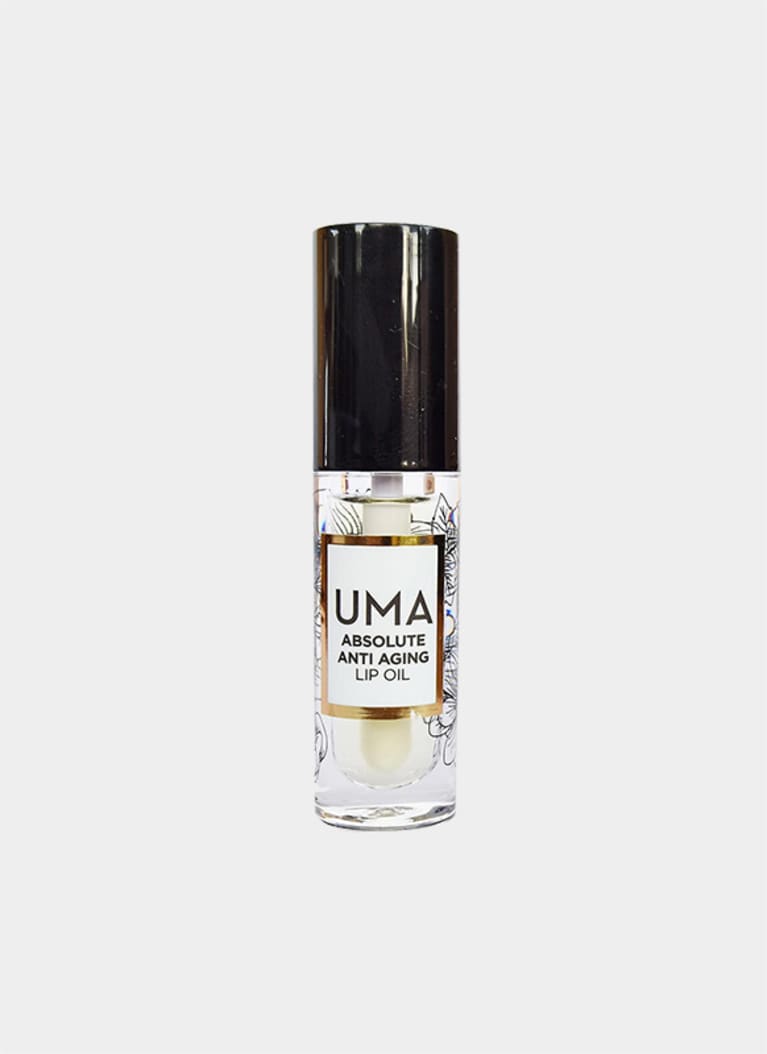 mindbodygreen