I Avoided Natural Deodorant — Until I Found One That Was Basically Perfume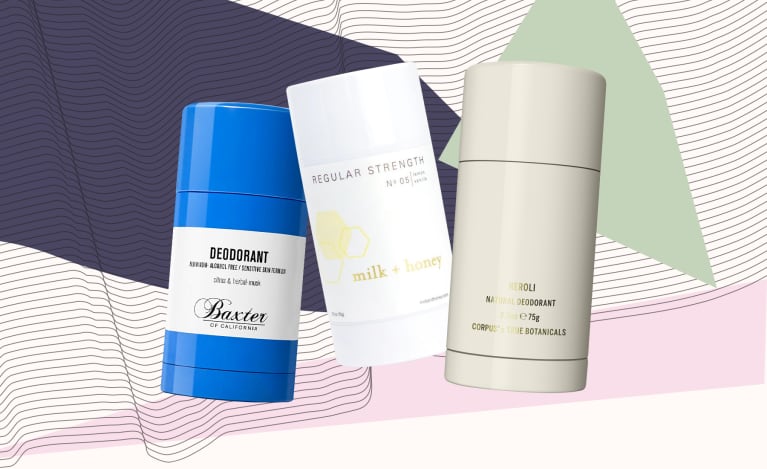 Our editors have independently chosen the products listed on this page. If you purchase something mentioned in this article, we may
earn a small commission
.
Once, years ago as a baby magazine editor, I found out someone I tangentially knew only wore Hermès deodorant. I did a little research and found out it was the la-di-da deodorant of choice of the rich and powerful. Up until that point, I wasn't even aware you could buy deodorant outside of a CVS! It all seemed so Capital-G Glamorous, a description I had never thought to assign a deodorant before; a peek into the exclusive world of High-End Deodorant. (Stay with on this one, folks.)
At this point in time, too, I was still wearing your typical drugstore antiperspirant, you know the type loaded with controversial aluminum. Even up until very recently, I had yet to make the switch to natural or even give it a proper chance. The second I started sweating, I ran straight back to my normal stick. This was all until I was given Corpus x True Botanical's natural deodorant in Neroli. It was—dare I say?—better-smelling than many of my perfumes: like orange blossoms and warm terra-cotta bricks. Applying the balm-like texture was so effortlessly smooth—with no residue. Was this my gateway into not only the natural deodorant world but also the ultra-luxurious one too?
Turns out: Yes! I wanted to put this on daily. It became the part of my morning routine I was most excited about. If this sounds ridiculous, you must know: No one is more shocked about me loving a deodorant this much than me. And sure, I went through your normal sweat-a-bit-more than normal phase of switching over, but I didn't care! I smelled great regardless of a little more perspiration! Now, I have since experimented with more standard-pricing natural deodorant, but something keeps bringing me back to my neroli-scented favorite. On days I wear it, I skip perfume entirely: It smells that good. Coincidentally, it's how I justify the price tag. It's not cheap—or at least more expensive than I'd typically recommend for a product like this—but if you can swing it, you will get two-for-one!
Corpus x True Botanicals Neroli Natural Deodorant
Corpus launched last year promising the highest tech in naturals paired with premium fragrances (they have other options that include rose, cedarwood, and amber). But their newest is this True Botanicals collab with an orange blossom, bergamot, and neroli blend. And if that wasn't enough, the entire product is produced using renewable hydroelectric and solar energy. Neroli Natural Deodorant, Corpus x True Botanicals ($22)
mindbodygreen
Milk + Honey Regular Strength No. 05 Lemon Vanilla
Best known for their cream deodorants, this is their newest version: Not only is it in stick form, but it comes with 40% less baking soda than their original formula, in case you have sensitivities. The smell is crisp yet sweet; ideal for anyone who gravitates toward the more saccharin scents.
Regular Strength No. 05 Lemon Vanilla, Milk + Honey ($22)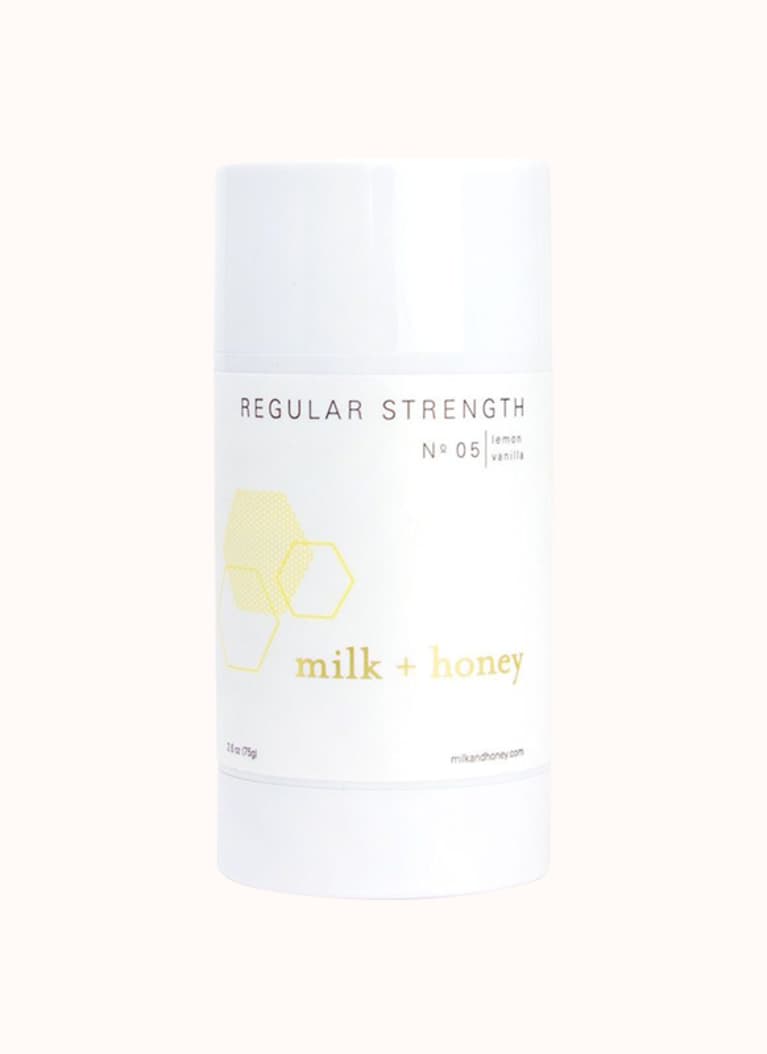 mindbodygreen
Aēsop Déodorant Roll-On
Woodsy, rich, enveloping—the sort of scent you remember, that sticks with you. The original version of this is a spray, which you can still get, but the newer iteration is roll-on if that's more your thing. It also comes in another scent, Herbal, which is lighter and airier.
Déodorant Roll-On, Aēsop ($35)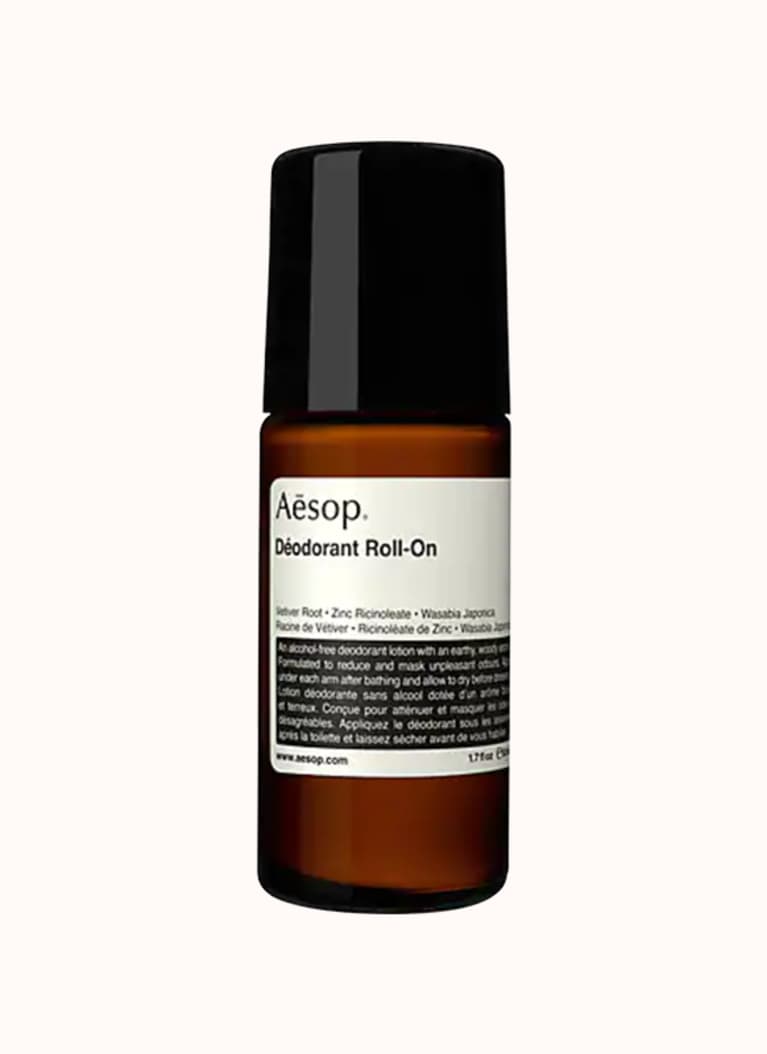 mindbodygreen
Baxter of California Citrus & Herbal Musk Deodorant
In a story about well-scented deodorants—ones that make people converts, nonetheless—I'd be remiss not to include Baxter of California's. Or, as I call it, the men's deodorant that once made me stop a man in the street to ask what he was wearing. (As a beauty editor, I take much liberty in what is socially acceptable to do in the search of a good fragrance.)
Citrus and Herbal Musk Deodorant, Baxter of California ($20)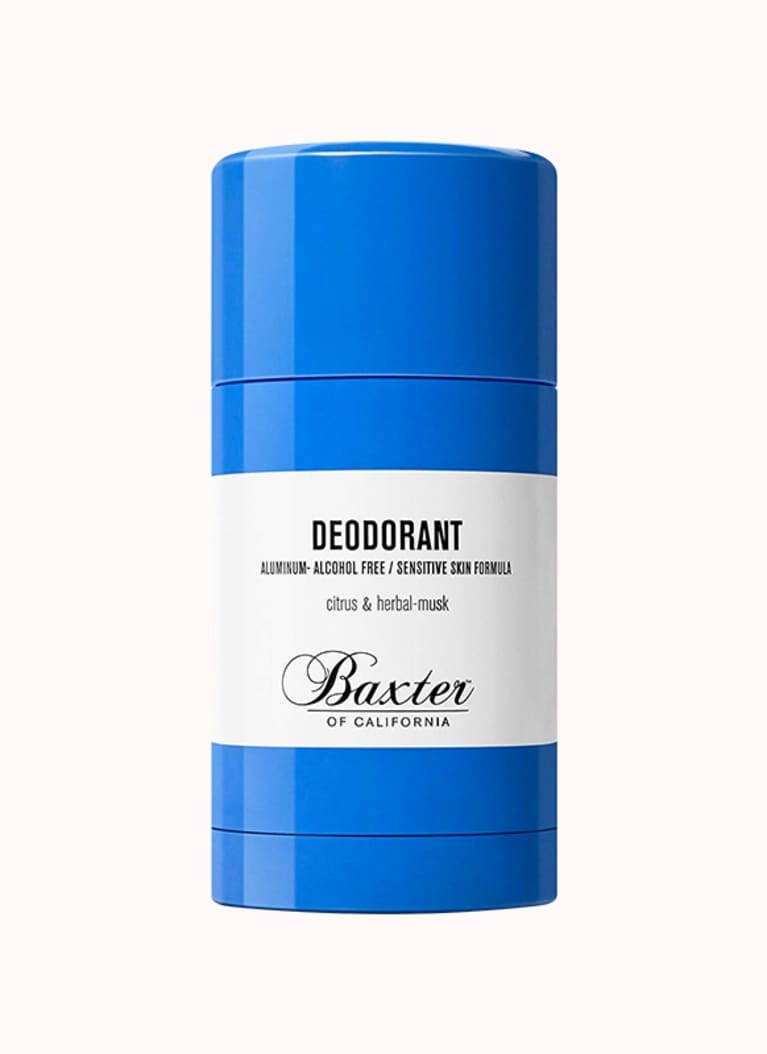 mindbodygreen
And do you want to turn your passion for wellbeing into a fulfilling career? Become a Certified Health Coach! Learn more here.