Signs You Need An Air Purifier & 6 That'll Do The Job

mbg Sustainability + Health Director
By Emma Loewe
mbg Sustainability + Health Director
Emma Loewe is the Senior Sustainability Editor at mindbodygreen and the author of "Return to Nature: The New Science of How Natural Landscapes Restore Us."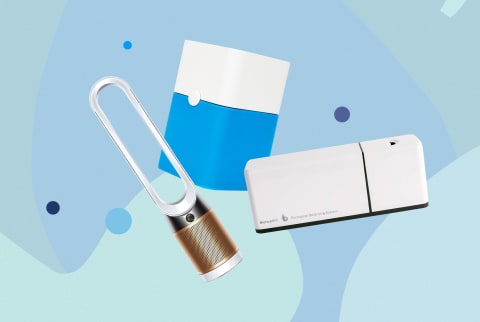 Image by mbg Creative / Stocksy
November 5, 2019
Our editors have independently chosen the products listed on this page. If you purchase something mentioned in this article, we may
earn a small commission
.
To buy an air purifier or not to buy an air purifier? That's the question for those of us who know that indoor air is often more polluted1 than outdoor air but aren't sure what that really means for our home.
Many experts are in agreement that not everyone needs to shell out the money for a top-of-the-line air purifier. Simply opening the windows and staying on top of your cleaning routine should be enough to keep your space in good shape. But if you suffer from allergies, live in a new construction building (more on that later), or have a pre-existing respiratory condition2, you may want to be more diligent about air quality.
Advertisement
This ad is displayed using third party content and we do not control its accessibility features.
It's also important to consider the location of your home: "If you live in a polluted city, you'll want to filter out ozone, nitrogen oxide, and VOCs," Shelly Miller, Ph.D., a professor at the University of Colorado–Boulder who specializes in air pollution, told mbg over the summer. Those who live in areas affected by wildfires, like the ones California is experiencing, should also consider investing in a filter since tiny smoke particles can travel far and pose a threat to health, according to the EPA3.
This tiny particulate matter, as well as VOCs, flame retardants, phthalates, sulfur dioxide, and nitrogen oxide are some of the most important things to monitor at home if you're worried about air quality, Miller explained. She trusts air purifiers with a tried-and-true HEPA filter to do the job of sifting most of them out.
The one downside of buying a purifier is it can only filter a set amount of square footage. So you'll want to put it in the room where you spend the most time—likely the bedroom. "A recent Harvard study found that we spend a third of our life in our bedrooms, so keeping the air clean in that room is particularly important," Jake Read, an advanced design engineer at Dyson, tells mbg. "The bedroom is also where dust mite allergens are most common as they feed off the dead skin cells that people shed when they sleep," adds Staub from BetterAir.
If you check off some of these boxes, here are six high-rated filters and purifiers that can clear the air.
If you live in new construction: Dyson Pure Cool Cryptomic
This purifying fan from Dyson lives up to its very futuristic name. In addition to filtering out 99.97% of pollution as small as 0.3 microns (which is 300 times narrower than a human hair, Dyson's Read explains), this just-released model physically destroys formaldehyde, a potentially harmful VOC4. Yep, the Dyson team found a way to break the molecule down into carbon and water.
According to Read, people who recently moved into a new building or do a lot of home renovations may want to consider shelling out for this model. "Things like paint, building materials, and new furniture can be sources of formaldehyde," he explains.
Dyson Pure Cool Cryptomic™ TP06 purifying fan ($649)
Contributor / Contributor
If you're on a budget: Honeywell HPA201-TGT
This affordable HEPA-powered purifier also captures up to 99.97% of airborne particles as small as 0.3 microns. It filters 310 square feet at a time and has rave reviews from those who suffer from allergies, have asthma, and live in wildfire-prone areas.
Honeywell Air Purifier, HPA200 ($178)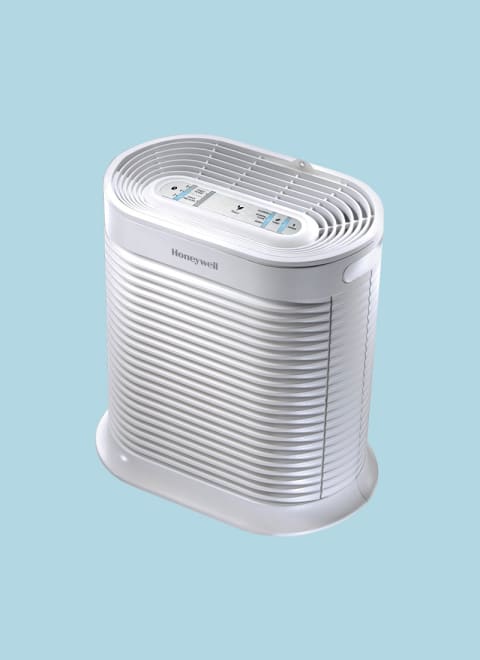 Contributor / Contributor
If you just want some peace and quiet: Blueair Blue Pure 211+ Air Purifier
This purifier's quiet design makes it a standout. It has three different fan speeds—with the lowest being no louder than a whisper. Depending on the model, it can filter a 540- to 620-square-foot room five times an hour and is certified by AHAM, an organization that verifies the efficacy of filters based on independent testing.
Blue Air Blue Pure 211+ ($299)
Contributor / Contributor
Advertisement
This ad is displayed using third party content and we do not control its accessibility features.
If you live in a larger space: c605 Air Purifier
While it's bulkier than other models you'll find, this purifier can remove 99.97% of airborne pollutants from 775 square feet at a time. Like the other Blueair model, it's quiet to run and certified by AHAM. Bonus: It connects to Amazon Alexa for hands-free use.
Blueair Classic 605 Air Purifier ($649.99)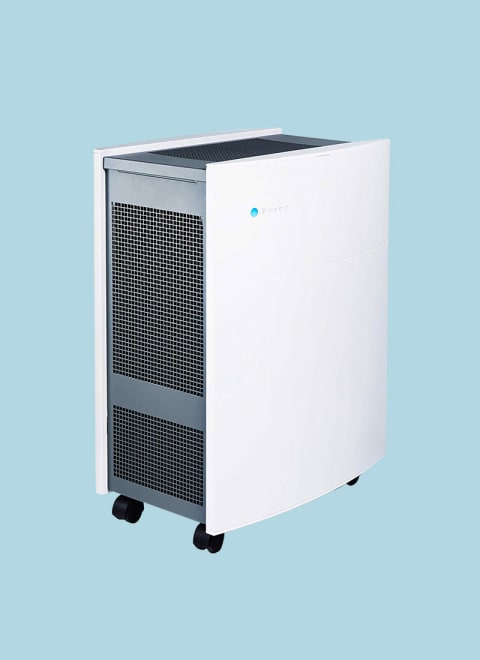 Contributor / Contributor
If you want to get straight to the source: Biotica800
Instead of collecting particles once they've already made their way into the air, this new gadget clears them from surfaces—basically doing the job of a really thorough cleanup. "Fewer pathogens on surfaces and objects provide fewer pathogens available to be propelled into the air," says BetterAir president Tom Staub. The unit is totally filterless, instead emitting a probiotic mist that consumes allergens, creating a "hypo-allergenic safe zone." You can place it on any flat surface, and it's small enough to move around as needed.
BetterAir Biotica800 Probiotic Air Purifier ($299.99)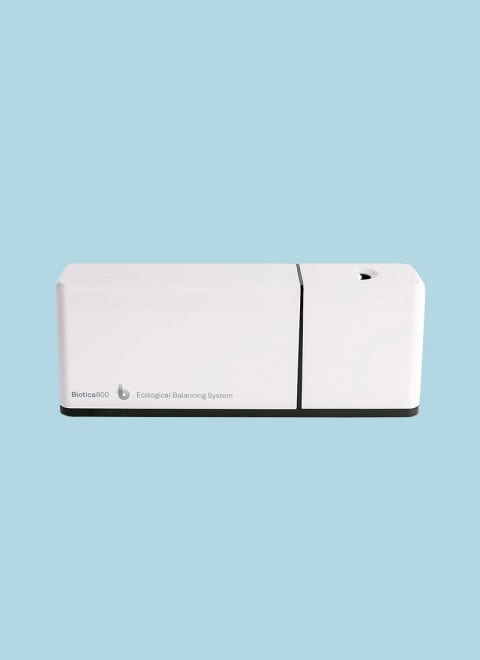 Contributor / Contributor
If you can afford to splurge: LG SIGNATURE Smart wi-fi Enabled Air Purifier
The LG air purifier owes its high price tag to the fact that it can filter out even the most microscopic particles. It's also quiet to run and relays precise data on the irritants that are present in your air at any given time.
LG Smart wi-fi Enabled Air Purifier ($1,554)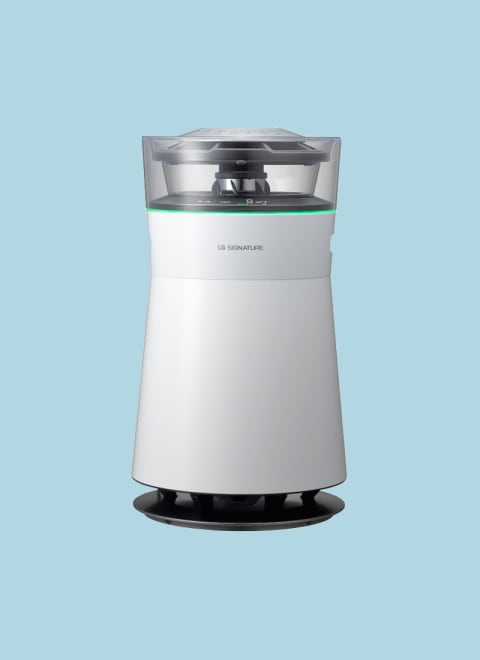 LG
Advertisement
This ad is displayed using third party content and we do not control its accessibility features.