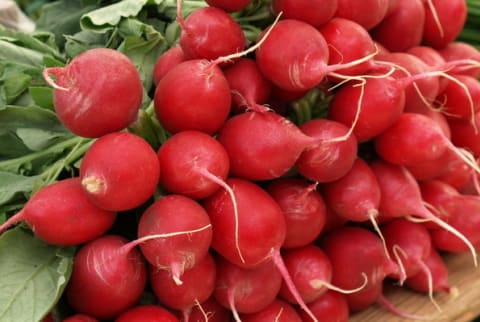 Photo by Shutterstock.com
October 11, 2013
So you want fresh, local, organic produce? Well, why not start your own Community Supported Agriculture?
For four years, I worked as a volunteer for a Community Supported Agriculture (CSA), so that I could have access to organic, locally grown produce. When I joined a CSA on the North Shore of Staten Island, New York, I did so with the intention of one day starting a CSA closer to my home in the middle of the island.
Advertisement
This ad is displayed using third party content and we do not control its accessibility features.
But over the past year, my community's awareness of health and nutrition has grown exponentially, so I decided the time was right to create another CSA on Staten Island. While I started off with the intention of forming one CSA in the middle of the island, the South Shore community was also calling for a CSA. As a result, I founded two CSAs simultaneously.
This experience has been both fulfilling and educational, and I'd like to share what I've learned to inspire like-minded people to create CSAs in their communities.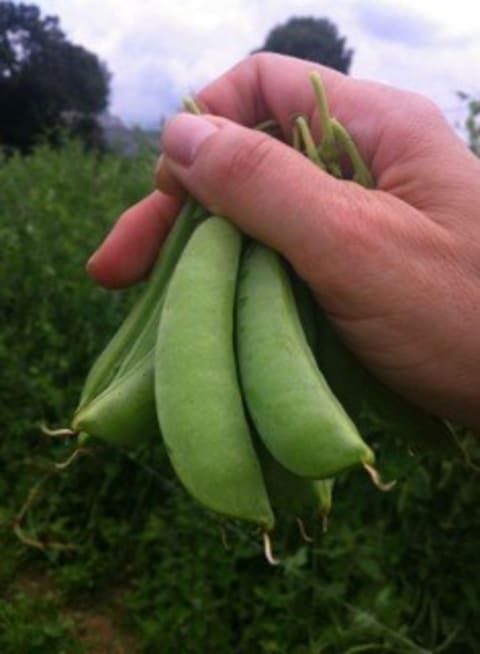 But first: what is a CSA, anyway?
A CSA is a relationship between people, a local farmer, and an established landowner that allows city residents direct access to locally grown produce. A community of people pays a local farmer to plant and harvest crops for an entire season, inevitably receiving their produce weekly at a designated distribution site throughout the harvesting season.
But a CSA takes a community of volunteers to help it function prior to and during the entire distribution season. In order to make it work, you need members who are not only interested in organic produce and supporting a local farmer, but members who will volunteer their time to the mission.
How to get started:
1. Get your feet wet. Become a member of another CSA for a season to learn the ropes.
2. Reach out to umbrella organizations. Identify non-for-profit entities in your community who assist neighborhoods in developing CSAs. In New York City, Just Foods, Inc. supports CSAs with a variety of resources and helpful tips.
3. Find a farmer. You can use the farmer of an already established CSA or work with the non-for-profit to identify a new farmer.
4. Don't be shy on social media! Create a name, email account and Facebook page identifying that you are organizing efforts for the upcoming season. Have people LIKE your Facebook account and email you their contact information expressing their interest.
5. Identify a host site. Canvass community churches or other venues by sending them an email describing your desire to create a CSA, explaining what a CSA is. Offer to meet in person to explain your vision.
6. Start spreading the word! Set a community meeting date and distribute electronic flyers advertising the date on social media and send emails to those who expressed an interest. Also, share hard copies of your flyers in local weight loss centers, gyms, fitness centers, and health stores.
7. Have a community meeting. Provide relevant information regarding how a CSA is run, the requirements for each participant, and the cost. At this meeting, try to include the farmer, a representative from the non-for-profit and from the host site. Be sure to collect contact information from all prospective members and identify people with special skills. It helps to find a few people who can use Excel and who are good at bookkeeping.
8. Create a core group. From the information obtained from the community meeting, identify at least 20 people, who will commit to membership for the season. Establish volunteer roles for the members and special committee functions to include: Treasurer, Site Coordinators, Fundraiser, Web Designer, Liaison to the Farmer, Food Demonstrations Coordinator and Composter.
9. Establish an email contact list and a website and start talking. Begin communicating deadlines for payments, dates of CSA meetings, and when the season is expected to begin. Provide routine updates on how the farmer's planting season is going.
10. Commence your CSA season. Schedule a final meeting with committee members to go over last minute details, issues, concerns.
Then let the CSA season begin!
Advertisement
This ad is displayed using third party content and we do not control its accessibility features.

Dawn Rizzo
Dawn Rizzo is a yoga instructor and an avid blogger of Messy White Elephant. Dawn is the founder of both the Mid-Island and South Shore CSA in Staten Island, New York.