The Secret To Making All-Purpose Cleaners That Actually Work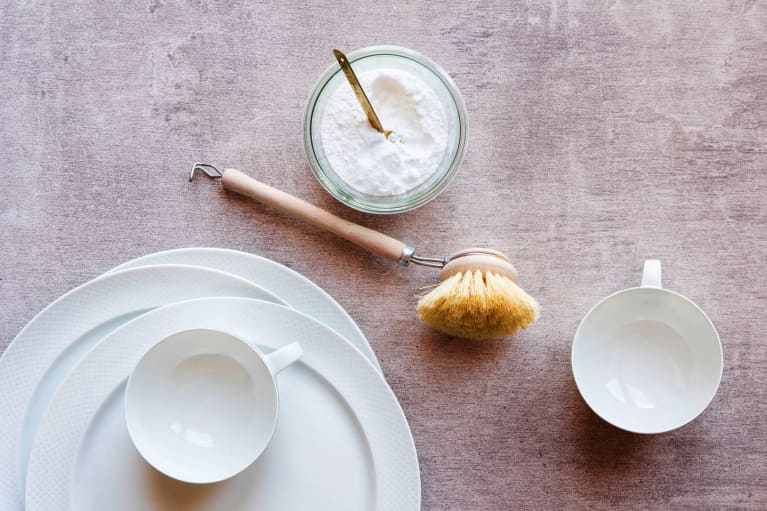 Our editors have independently chosen the products listed on this page. If you purchase something mentioned in this article, we may
earn a small commission
.
Is it really possible to make your own natural all-purpose cleaner that works as well as store-bought? Writer and health advocate Fern Green says yes. Get a leg up on your spring cleaning with this special, recipe-packed excerpt from her new book, Natural Home Cleaning.
There are SO many advantages of creating your own cleaning products. It's generally cheaper, healthier for you, and safer for the environment. You can make a variety of everyday products, such as an all-purpose cleaner and laundry detergents, as well as special brews for the things that you don't clean every day, such as curtains or carpet.
Why is it better to go the homemade route? Certain shop-bought cleaning products are composed primarily of water, chemicals, and fragrances. Some of these chemicals can aggravate allergies and skin sensitivities. Some cleaners even instruct you to use a mask or to ventilate a room while using them. It's worth asking yourself whether it's really worth using these when you can just replace them with gentler options.
But do they actually work?
You may think that natural cleaners won't do as good a job as your chemically rich, bleach- and ammonia-filled shop-bought friends. But you'd be surprised! Here are three recipes for powerful, effective all-purpose cleaners you can make yourself using ingredients you probably already have at home.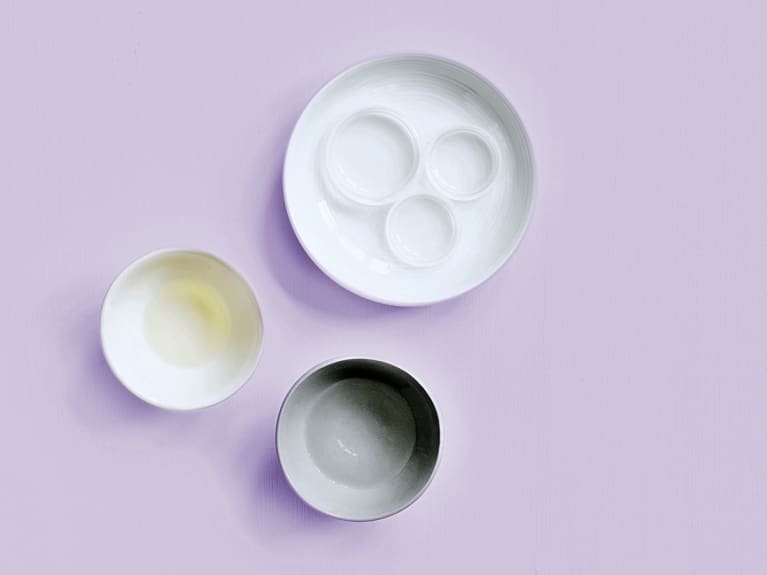 All-purpose bathroom cleaner
1 tablespoon hydrogen peroxide
1 teaspoon Castile liquid soap
10 drops peppermint essential oil
5 drops eucalyptus essential oil
5 drops lemon essential oil
Add the hydrogen peroxide, liquid soap and 2 tablespoons water to a small spray bottle.
Add the essential oils and shake well.
Store for up to 2 weeks in a small glass or plastic spray bottle.
Hydrogen peroxide: This is found in a bottle in the pharmacy section in the supermarket. It is a natural sanitizer and disinfectant and is so safe you can disinfect toothbrushes with it. It is also unscented and needs to be kept in a dark container. Its scentless and gasless properties are what make it a fantastic disinfectant, and it is great for spraying on wooden boards in the kitchen after you have cleaned them.
Castile soap: This is a vegetable-based soap, making it especially gentle, but the combination of vegetable oils, such as coconut and olive, make it extremely effective in cleaning and cutting down grease.
Peppermint essential oil: Antibacterial, antifungal, antiseptic, antiviral
Eucalyptus essential oil: Anti-infective, deodorant
Lemon essential oil: Antifungal, antiseptic, anti-infective, antiviral
All-purpose work surface spray
2 tablespoons Castile liquid soap
10 drops tea tree essential oil
Add the soap and oil to the spray bottle and top it up with water. Shake to mix.
Store for up to 1 month in a 500-mL (17-fl-oz/2-cup) glass or plastic spray bottle.
Tea tree essential oil: Antibacterial, antifungal, antimicrobial, antiseptic, antiviral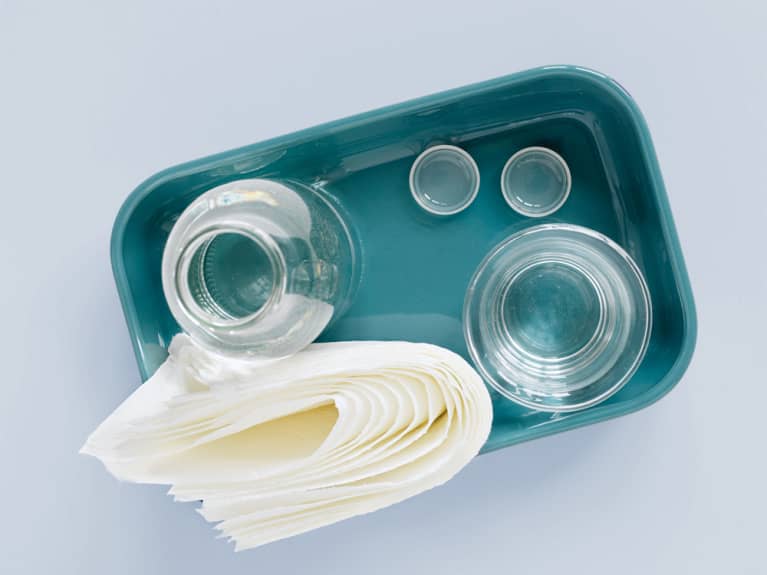 60 mL (2 fl oz/¼ cup) white vinegar
5 drops lemon essential oil
5 drops lavender essential oil
500 mL (17 fl oz/2 cups) distilled water
12 sheets strong paper towels
Mix the vinegar and oils with the distilled water.
Cut the paper towels in half and stuff them into your container.
Pour over the solution and swirl and shake it around until the solution is absorbed.
Empty any excess liquid. When ready to clean, remove a paper towel carefully, wring out any excess into the sink and use.
Store for up to 1 week in an airtight container, Mason jar, or zipper bag.
Distilled white vinegar: This is the powerhouse of the cleaning cupboard. It has germ-killing properties, cuts grease, and gets rid of stains. It is biodegradable as a mild organic acid and is easy to dispense and control. It is safe for stainless steel and used by the food industry. It is also relatively nontoxic and stable, so it is safe for handling and less likely to leave harmful residues behind. As a sanitizer it is effective against a broad range of bacteria, yeasts, and molds, destroying or reducing these organisms to acceptable levels.
Lavender essential oil: Antifungal, antiseptic, anti-infective
Excerpted with permission from Natural Home Cleaning by Fern Green, published by Hardie Grant Books February 2019, RRP $19.99 Paperback.