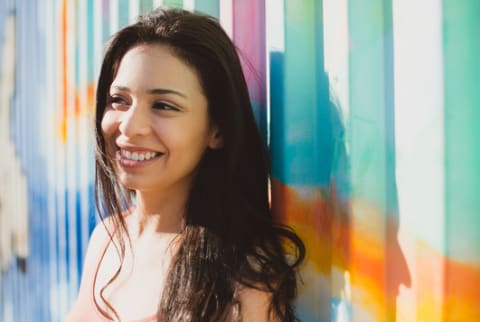 May 2, 2017
If you or a loved one is dealing with a cancer diagnosis and the recommended treatment involves chemotherapy, I write to share what a typical chemotherapy session entails for me in hopes of demystifying this type of cancer treatment that strikes fear in the hearts of patients and their families (it certainly did for me, initially).
Since cancer and I are duking it out (as you may know if you read my previous article, I'm up against stage IV-A cervical cancer), I prefer to call each chemotherapy session a "round" à la a boxing match. However, unlike a round in boxing, a round of chemo in my case endures not for minutes but for an average of 10 hours. Every three weeks, once my body's recovered from the last round, I enter the ring for a chemo round.
The number of chemo rounds, the interval between each round, and the duration of the round itself varies from person to person fighting cancer. In line with that, there are over 100 different types of chemotherapy drugs that can be given to a patient in different ways, such as orally or intravenously, and in different doses, and can be administered in different settings. As you might guess, different side effects like neuropathy can accompany a chemotherapy drug. I keep track of mine in a notebook, but you might also find this work sheet handy.
The best piece of advice that I received from a survivor–guardian angel was to be a squeaky wheel with my oncologist. I took that guidance to heart, so much so that I annoyed my oncologist and got scolded for calling a nurse's line too much. Turned out what I thought was a 24/7 nurse's line wasn't that. Oops! But hey, this is about survival and a successful fight, so have at it: Call your doc, send an email, tweet, etc.! If you get scolded too, blame me.
From morning to night, this is how my chemo day goes:
7 a.m.-ish (emphasis on the -ish):
When I wake up, I pray to God and the crew of saints whom I've called upon for support. As a Catholic, the Lady of Lourdes in particular has been a source of great strength and hope for me during this battle.
Eat breakfast. My go-to breakfast is a bowl of "supercharged" oatmeal with some organic berries, chia seeds, and hemp seeds.
Drink water. Hydration is extremely important for those undergoing chemotherapy. A tip that I received from a survivor is to drink lots of water both the day before and the day of a chemo round. The more water you drink, the larger your veins will be. In turn, the easier your veins will be for a phlebotomist and nurse to find and prick. I aim to drink at least 3 liters of filtered water, including bottled alkaline water (either Essentia or an Icelandic brand). This is important for those who, like me, do not have a port or other central venous catheter.
Drink prescribed organic Chinese herbal teas. This tea is designed to strengthen my immune system, aid my digestive system, and improve my energy. I highly recommend complementing traditional Western medicine with Eastern medicine.
Take vitamins and Colace. The constipation struggle is real for those undergoing chemotherapy.
Get ready. For an appointment with my oncologist, I like to wear business casual clothes and sparkly accessories that make me feel fierce and put together. (After the appointment and before my infusion of chemo drugs begins, I change into pajamas.)
Hit the road. I'm very fortunate to have the support of my parents during this cancer fight, and my dad has consistently offered to drive and accompany me to the comprehensive cancer center in Los Angeles. Ask a loved one to drive you to your chemo destination or request a free ride!
Listen to music. As much as I love NPR reporting and my books on Audible, music is the best way for me to get in the zone and ready for a chemo round.
Text reminders to friends and family that I am undergoing another round of chemo. I ask for their prayers and positive thoughts. This is another major source of strength.
Arrive. Complimentary valet for patients at the cancer center (how sweet).
Meet with my oncologist. Ask questions I've written down the night before and report all chemo side effects experienced while my dad takes notes. As the patient, it's easy to become overwhelmed by information and miss details. If possible, have a loved one join you for these appointments and ask her or him to take notes.
Check in to the outpatient day hospital. Call dibs on one of the few private rooms. If your treatment is a long one like mine and private rooms are available, I recommend requesting one in advance.
Wait. At check-in, I'm given a vibrating pager that looks like the kind you'd get from a greeter in the Cheesecake Factory.
Try not to stare obsessively at the pager. As I wait, I read. One book that I've found to be especially rich with practical advice and humor is Kris Carr's Crazy Sexy Cancer Tips.
Buzz, buzz, buzz! The pager speaks! It's go time!
I change into my pjs, put on my Frida Kahlo socks, lay out a cozy blanket on the bed, arrange my books and laptop, and set up CD player (yep, that's right).
Meet and get to know the nurse who will be administering the chemo round.
Press play on that CD player. To help me remain calm, I listen to a guided imagery CD designed for patients undergoing chemotherapy. I recommend Dr. Martin Rossman's book and CD set Fighting Cancer From Within.
Intravenous infusion begins. The nurse starts the process by pricking me and setting up the IV. First up, a duo of an anti-nausea drug and sodium chloride used for hydration.
Next up, Avastin.
Once its effects lessen, eat lunch. I bring food with me in a cooler. Unfortunately and ironically, the day hospital food has yet to embrace the ways of anti-cancer and anti-inflammatory diet.
"Happy hour." At least that's what the nurse called it when anti-anxiety drugs are infused before the infusion of two particularly heavy-hitting chemo drugs. For me, it's the not-so-happy hour because I'm sedated and no longer feel in control.
Taxol time. This is the chemo drug that typically causes the side effect of neuropathy. To prevent this side effect, I not only take vitamin supplements (I take vitamin B12, a vitamin B-complex, and L-Glutamine every day) but also use ice packs on my hands and feet during this drug's infusion. I keep the ice packs on as long as I can withstand the shivering and teeth chattering.
Snooze. Due to the anti-anxiety drugs, I sleep for about three hours.
Last chemo drug! During the Cisplatin infusion, I'm in and out of sleep. When I'm awake, I try to chat with my parents, boyfriend, and friends who might stop by for a visit.
Home stretch! Sodium chloride drips for roughly three hours to aid and preserve the kidneys. When I'm not snoozing, I might watch an episode or two of 30 Rock for some laughs, read, or complete a crossword in my Boss Babes activity book.
Freedom! The sodium chloride bag is finally empty. With the help of my dad, I pack up my things. I express my gratitude to the nurse who cared for me for so many hours.
Wheel out. It's difficult to walk after the long day of infusions, so I take a seat in a wheelchair and off I go.
9 p.m.-ish (again, emphasis on the -ish):
Give thanks. With the help and support of many, I made it through a physically and emotionally challenging day. Gratitude helps keep me strong.
Sleep.
As a friend and survivor reminds me often, we are stronger than we think. If you are in a battle to defeat cancer and chemotherapy is a treatment that you will undergo, you can and will handle it like the warrior you are.

Jeanette Acosta
Jeanette currently wears a few hats (or beanies). She is a cervical cancer fighter, Pasadena chapter leader of the National Cervical Cancer Coalition and judicial law clerk. Prior to cervical cancer picking a fight with her, Jeanette dedicated her time to serving and advocating for the rights of students, immigrants and women. She previously worked at the United Farm Workers Foundation, President Barack Obama's 2012 re-election campaign in Iowa, the White House Domestic Policy Council, and the Universidad Autónoma de Zacatecas as a Fulbright Scholar. Jeanette's career in public service started as an AmeriCorps VISTA-César Chávez Fellow where she founded the Sí, Se Puede! Learning Center in Hollister, California. She is a graduate of the Harvard Kennedy School of Government, University of California Hastings College of the Law, and the University of Southern California.