6 Questions You Should Always Ask Before Buying A New Plant
Ever brought a plant home only to have it crumble and brown within a few weeks? We've all been there, and it's often because the variety we chose isn't quite a fit for the conditions of our space. As is the case with all of life's relationships, no matter how pretty a plant pal may appear on the surface, you should never commit based on looks alone.
We talked to the green thumbs behind some of today's buzziest plant shops to snag some insider advice on how you should be choosing a plant—and it all boils down to a few simple questions. Here's what you should be asking to make sure a plant stands a chance of surviving and thriving in your home:
1. Where does the plant originally come from?
"We believe the best way to adopt a plant is to understand its origin story. For example, many species of orchid—like the 'moth' Phalaenopsis orchids that are often sold in supermarkets—are epiphytes. 'Epi-' means 'upon,' and '-phyte' means 'plant.' In their native environments of Southeast Asia, these plants grow on tree branches under the canopy in humid forests. With this in mind, it's easy to intuit how to care for an orchid: Mist the plant to create humidity, never leave it in standing water (as it wouldn't encounter those conditions on a tree branch), plant it on bark instead of soil, and don't put it in direct sunlight. An orchid won't grow in a sunny window in rich black potting soil, though this environment may superficially look like the best choice. Learning the basics about where in the world your plant is from goes a long way toward keeping it healthy and beautiful."
—Bryana Sortino and Puneet Sabharwal, CEO and COO of Hey Horti
2. What sort of light does your home receive, and what's the air quality like?
"More specifically, do your windows face north, south, east, or west? What floor are you on, and are there buildings or trees obstructing sunlight? Once you understand the light you receive, it will help inform what sort of plant is best for the environment you have at home (a tropical plant versus desert plant, for example). You'll also want to think about air quality. Would there be any heat or AC vents blowing artificial air directly on the plants? If so, you want to find either a very hardy plant or choose another location in your home."
—Christan Summers, co-founder of Tula
3. How much will the plant grow over time?
"What you see in the store is not necessarily what the plant will always look like. Find out how it will grow over time so that your expectations will be aligned in what the plant naturally wants to do."
—Tara Heibel, founder of Sprout Home
4. Do you understand your space?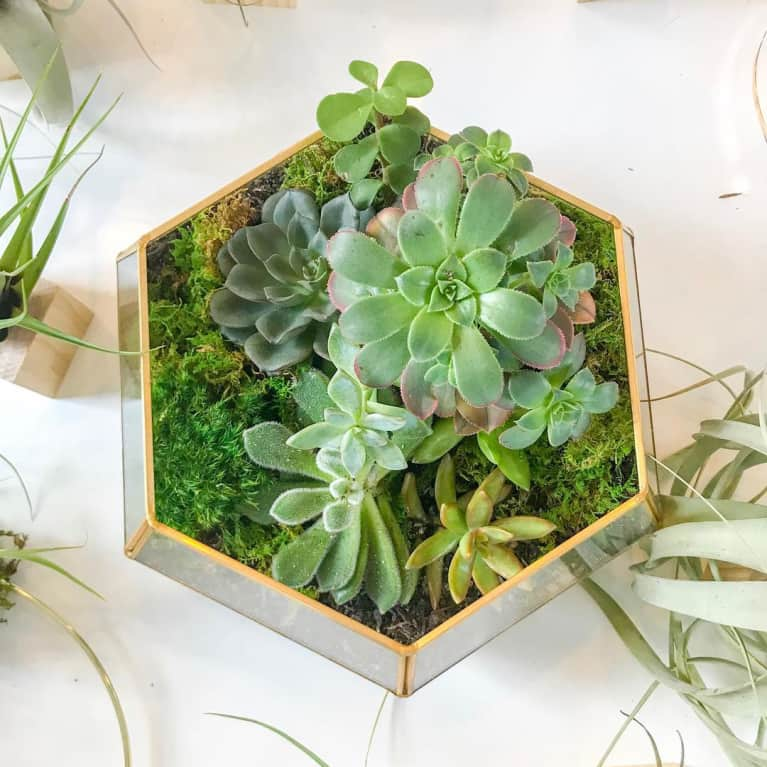 "Research or make a pin board of plants you like so you have a strong visual in your mind, then sketch your plant placement ideas. Consider the light and humidity conditions, as well as the interior style of your home. Is your style minimal, bohemian, or traditional? Choose plants that reflect and complement the aesthetic of your space."
—Jeanne Luna, founder of Luna Botanicals
Plant care often becomes self-care when it is treated as a daily ritual for growth.
5. Do you understand your nature for nurture?
"Plant businesses may be able to help you identify the best varieties for your apartment, but before you buy it's important for you to ask yourself what your level of patience and tolerance for nurturing these living things will be. Understanding your own nature and the demands of your urban lifestyle will help determine the kind of varieties that will suit you best. A common houseplant care mistake is neglecting the plant to starvation, but so is being a little too conscientious—out of fear of parching their plants, some new houseplant owners drown them instead. Being honest with yourself about the level of love and care you have to offer will help a lot with this new relationship."
—Bryana Sortino and Puneet Sabharwal, CEO and COO of Hey Horti
6. Have you set your intention?
"The biodiversity of Mother Nature is incredible; each and every plant is unique and has its own needs. Some plants are 'easy care' and require little attention, while others require daily nurturing. Commit to a plant that you can dedicate the appropriate care to, but don't be afraid try something new. Approaching your plant care with mindfulness is the best way to create a harmonious and thriving environment. Plant care often becomes self-care when it is treated as a daily ritual for growth."
—Jeanne Luna, founder of Luna Botanicals