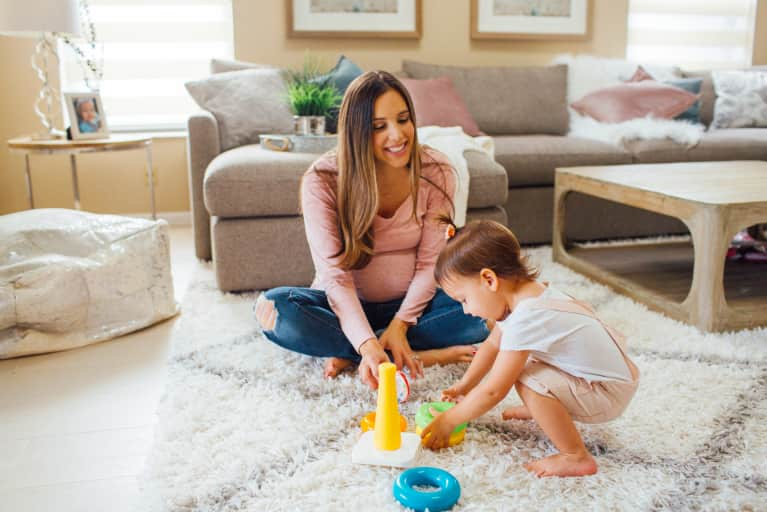 I'm mom to a 2-year-old and am currently pregnant with my second child (another girl), who is expected to arrive this May. With everything you have to avoid during pregnancy (read: caffeine, deli meat, vino), it really makes you aware of what's safe and what's not. I'm always looking for natural healing remedies for both my child and myself. During my first pregnancy, I dove headfirst looking for natural ways to treat all my health woes, and this continued after my daughter was born. After everything I learned, I only wanted to use all-natural products if she caught a cold or cough.
Reading labels and ingredients on food products is pretty commonplace now; however, reading them on OTC health products is not. It's become really important to me to investigate all of my products (not just our food) so I know exactly what we're putting into our bodies. As soon as I started looking into more than just our food products (skin care, OTC meds, remedies), I was shocked at how many harmful ingredients I found.
That's when I decided that if someone in my family got sick, I would rely on powerful healing agents that were natural and also safe. I discovered Maty's Healthy Products and have never looked back. I've become so passionate about this topic that I want everyone to experience the power of pure, all-natural, and organic alternatives to traditional over-the-counter medicines. It's just so important to recognize every ingredient when you're putting something in or on your body, let alone that of your little ones.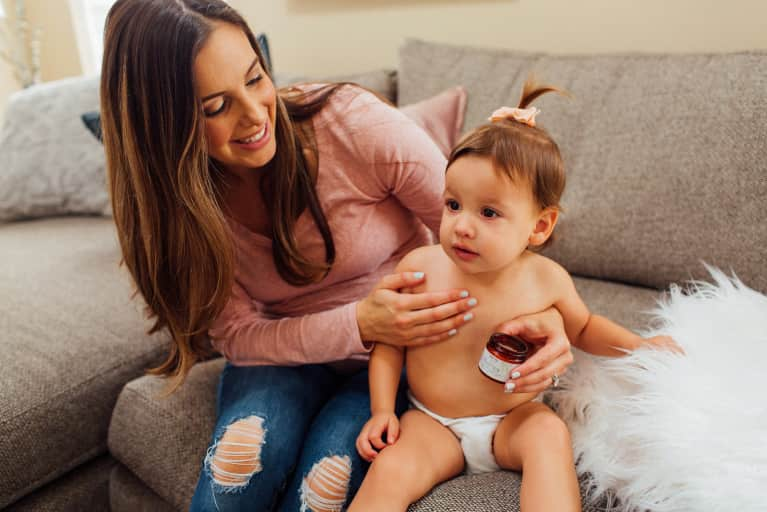 When my daughter or I have a cold, one of my favorite products to use is Maty's All-Natural Baby Chest Rub. It's a safe, natural, over-the-counter option that's made with lavender, chamomile, and eucalyptus to calm my daughter and help her sleep when she's congested. Plus, it smells so good! I use it for a soothing foot massage, rubbing onto my little one's feet, focusing from the ball of the foot to the toes (reflexology says this is the point to focus on to induce a healing response in the lungs and sinuses). Maty's Baby Chest Rub is for ages 3 months and older, so I feel good knowing when the inevitable happens and the new baby gets sick, I have something dependable I can turn to. And just because it's called "Baby Chest Rub" doesn't mean it's only for babies—moms can take full advantage of it, too!
All of Maty's products are made with ingredients you know, recognize, and can pronounce, so it takes the guesswork out of it.
When it comes to my family, here are the ingredients I avoid in over-the-counter products:
Hydrogenated oils (which are chemically altered versions of natural oils)
Petroleum jelly (look for petroleum or "petrolatum" on product labels)
Parabens (example: methylparaben)
Phthalates (example: diethyl phthalate)
Fragrances (sometimes listed as parfum)
Artificial colors
Flavors (natural or artificial)
Melatonin
Maty's uses oils in their pure, natural state (like coconut, jojoba, and olive oil) and ingredients like chamomile and nutmeg (instead of melatonin), which both have calming effects. They also use essential oils instead of synthetic fragrances and a cold-pressed lemon oil instead of any flavoring! I love their products so much, I've even incorporated them into one of my favorite healing recipes!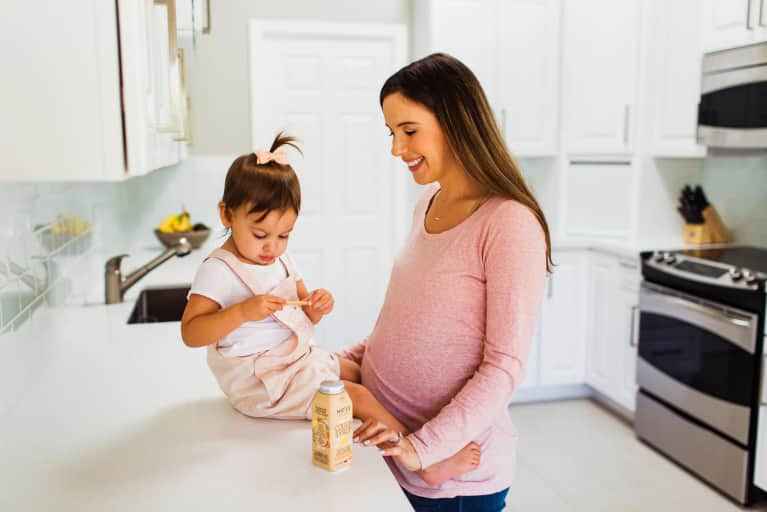 After reading this, I hope you see why it's so important to read labels closely and identify potentially harmful ingredients. Companies can even be misleading by using different words for certain ingredients (see my list above to help!). The point is that you need to be your own best advocate and do your research when choosing products that you're putting in, on, and around your body. I now know that I don't have to do any research when buying Maty's Healthy Products, since they are made with real and authentic ingredients—it's a brand I trust and have come to love.