This Lipstick Shade Gives You Major Post-Yoga Glow Vibes
Our editors have independently chosen the products listed on this page. If you purchase something mentioned in this article, we may
earn a small commission
.
Coral lipstick has a rough reputation. Red is the established classic, pink is playful, plum is sophisticated. But coral? Coral somehow got stuck with campy. I, for one, disagree—especially come summertime. With the right finish and formula, coral is as refreshing as an Aperol Spritz.
"Coral is a fun one because it is super-brightening to the skin," says celebrity and natural makeup artist Jessa Blades. "Whether you're on vacation in a tropical environment or just summer weather, coral picks up on a lot of colors that people typically wear in the heat."
There is, however, some truth to the fact that it's not the easiest color to pull off. It's not like swiping on a lip-tone matching nude: Those tend to be less risk, as they just look like your natural lip shade. But coral: "It's not a natural color that your lips could ever make," says Blades. "Some lips have pink and some have mauve and some have brown, but you when you wear coral, it's clear you are wearing something, so there's less room for error."
The first step, she says, is to make sure your lips are exfoliated and hydrated. As for the rest of your look, "keep the rest of the face lightly defined." Emphasis on lightly: A healthy coral hue looks best when paired with a no-fuss face. Toss on a mascara, thin liner, a warm bronzed cheek, and the smallest hint of dewy highlighter. "Keep the focus to the lip," she says.
Henné Organics Luxury Lip Tint in Coral
Consider this your starter coral: The dewy formula goes on barely there (you can layer it to build up the color, if you so choose). The effect is like you might have just finished a cup of orange sorbet. And the coconut-oil-base formula? A moisturizing bonus.
Luxury Lip Tint in Coral, Henné Organics ($21)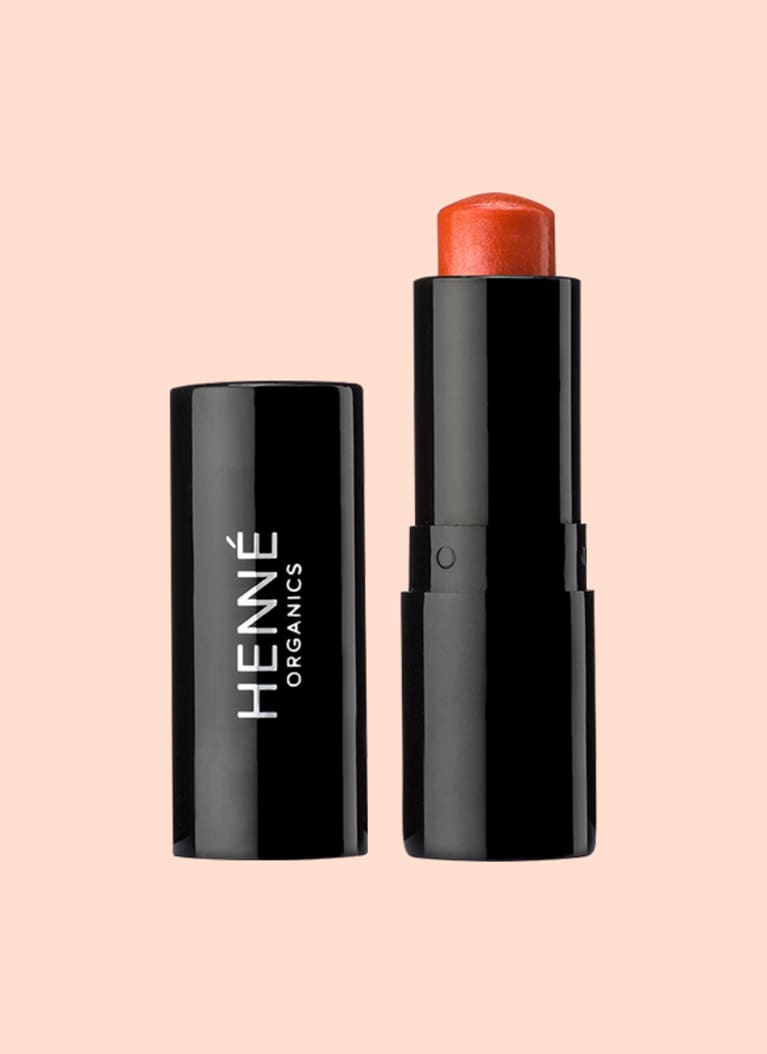 mindbodygreen / mindbodygreen
Honeybee Gardens Truly Natural Lipstick in South Beach
This runs more toward the peach side than orange, so even though it offers a ton of pigment, it still feels effortless. And unlike most coral tones, which usually have an element of gloss or shimmer? This has a demi-matte finish. But don't worry; with a shea-butter-filled formula, it's non-drying.
Truly Natural Lipstick in South Beach, Honeybee Gardens ($14.99)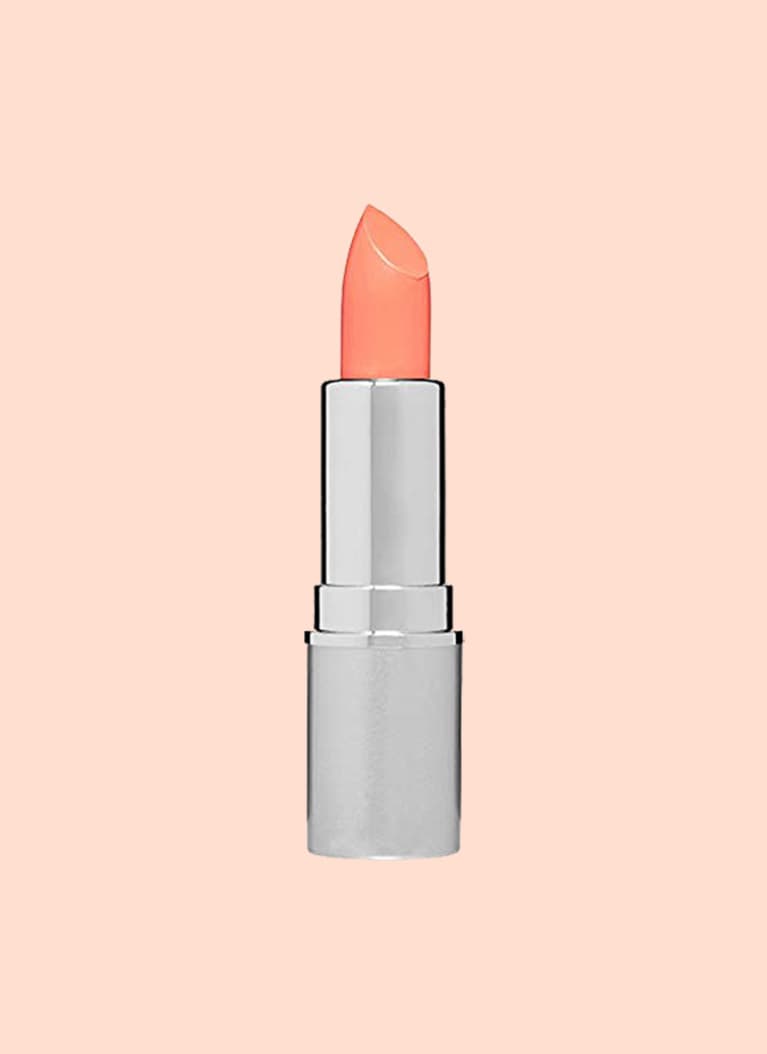 mindbodygreen / mindbodygreen
Aveda Feed My Lips Pure Nourish-Mint Lipstick
There are few lipsticks I get more compliments on than my Aveda Nourish-Mint Collection (I've collected a few I adore them so much). The 95% naturally derived lipstick glides on with a tingly mint sensation, and the color just hugs the lips in the most satisfying way. This soft pinky-coral is beaming: I can't imagine a single person or skin tone this wouldn't work on.
Feed My Lips Pure Nourish-Mint Lipstick, Aveda ($24)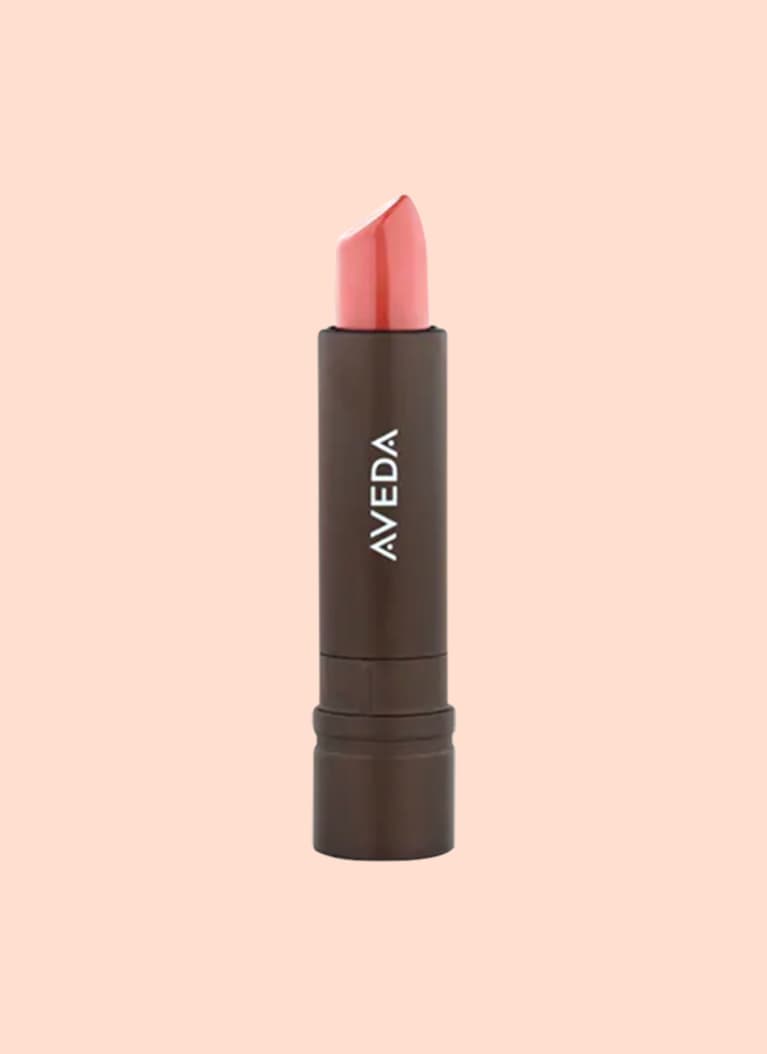 mindbodygreen / mindbodygreen
Almay Lip Vibes Lipstick in Live Happy
A vibrant, true coral that feels exactly as it's named: Happy. The bold hue can go both ways, too: Go all in with a full swipe, or gently press the color on with your fingers for a more stain-like finish. The clean, but not all-natural, formula is fragrance-free, dermatologist-tested, and hypoallergenic, so it's great for those with sensitive skin.
Lip Vibes Lipstick in Live Happy, Almay ($7.99)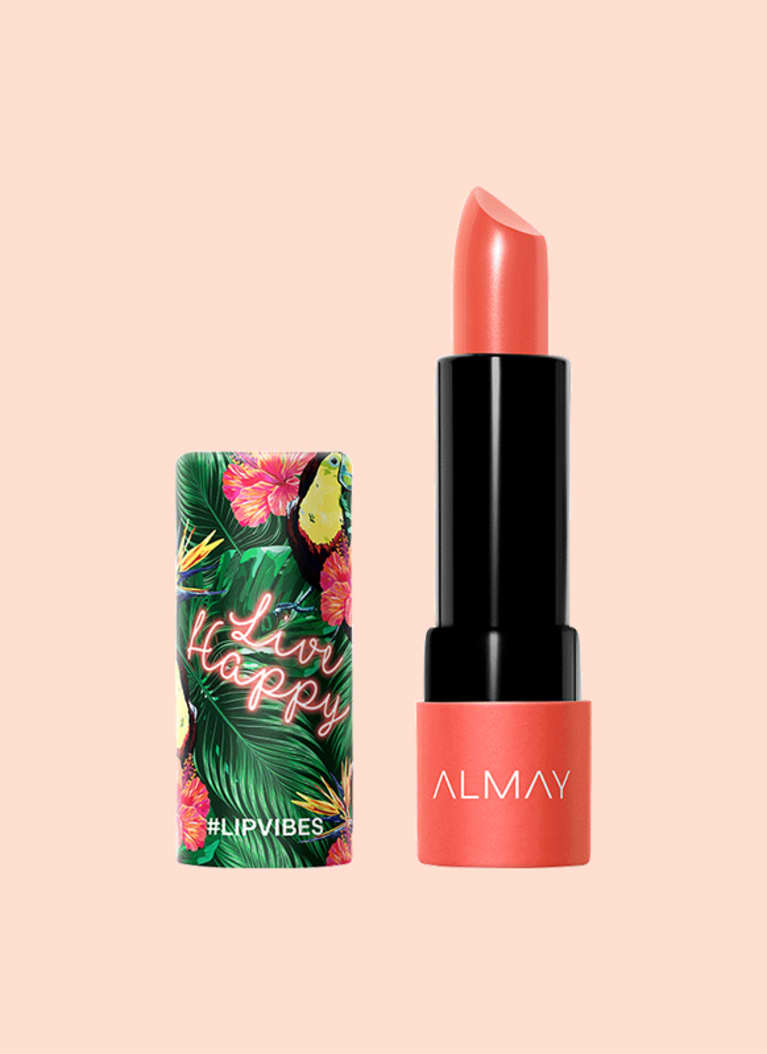 mindbodygreen / mindbodygreen
Clove + Hallow Lip Glaze in Mai Thai
Made with a rich combination of oils (olive, argan, jojoba oils included), this gloss is not that of your youth: There's no tack, no clumping, no oversize globs of glitter floating around. Just a simple, easy, and hydrating payoff. And the coolest part about this brand? Each of their products is made with 15 (or fewer) clean and natural ingredients.
Lip Glaze in Mai Thai, Clove + Hallow ($15)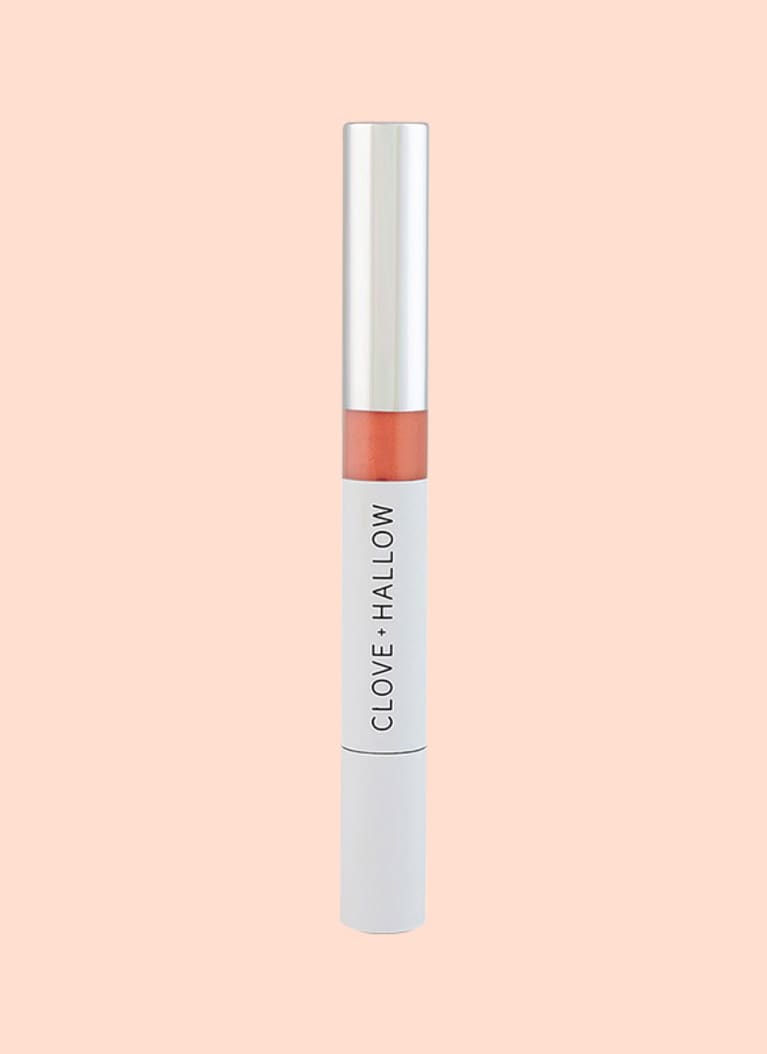 mindbodygreen / mindbodygreen