I'm A Health Editor & I Use This Greens Powder To Enhance Nearly Any Recipe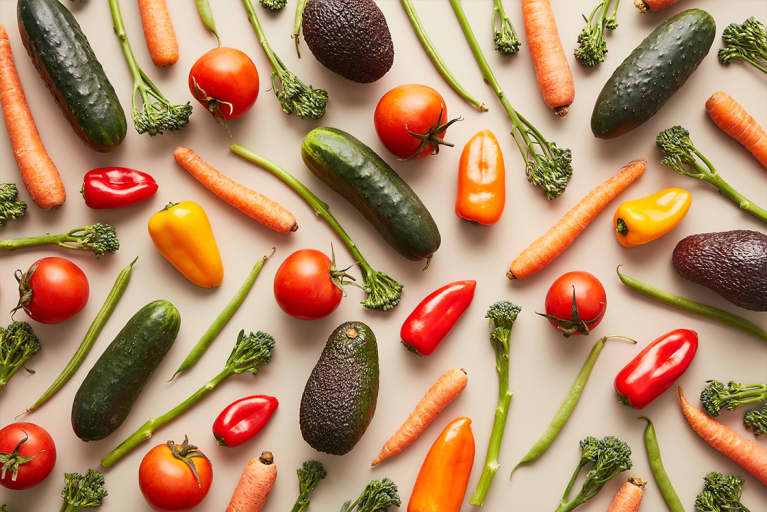 My foray into the health and well-being realm took root back in 2019 when I graduated college and was feeling miserable about the habits I had in place and the impact they had on my body. Since then I've worked to fine-tune my diet and exercise plan, and now as the associate health and food editor for mindbodygreen, I have the luxury of making well-being something I can focus on, even during work hours.
My diet is largely plant-based, so while I'm an adventurous eater and willing to try nearly anything once (within reason), I'm always looking for new ways to enhance my diet and pack even more nutritional benefits into meals to benefit my body. Having a rather finicky digestive system I always prioritize fiber in my meals, but I'll be the first to admit there's always room for improvement.
However, I've recently discovered one of my favorite (and low-lift) ways to make sure I'm hitting my nutrition goals each day: mbg's organic veggies+.
Why I love organic veggies+.
A well-rounded and balanced diet is all about fueling your body with a variety of fruits, vegetables, healthy fats, proteins, and carbs. Hitting your macronutrient goals is important (although that doesn't necessarily mean keeping track of the numbers, for me personally), but micronutrients are just as vital for enhancing your well-being and feeling your best—which has always been my No. 1 goal.
Not your typical greens powder, organic veggies+ is loaded with a blend of nutritious veggies—from the basics like organic broccoli and carrots to the ones you may never consider, such as organic kelp and spirulina. Even though I regularly eat a lot of fruits and vegetables, I love that this powder offers up a much broader array of organic veggies, berries, and even unique botanical herbs (after all, there are 31 unique ingredients) that there's no way I could manage to incorporate into my day otherwise.
If you're all about gut health like me, the prebiotic fibers and probiotics featured in this powder are also a major bonus for aiding digestion (watch out, bloat!).* What's more, organic veggies+ includes digestive enzymes, which help your body to actually absorb all those awesome nutrients from your healthy food.* Not to mention, the ginger and turmeric in this powerful blend have anti-inflammatory properties.*
How I use my greens powder.
The great thing about organic veggies+ is its versatility. I'll admit I'm not particularly partial to drinking it mixed with just water, but I can attest it's a breeze to add to a range of delicious recipes—enhance anything from homemade pesto sauce to the TikTok viral Cowboy Caviar (aka my newest obsession).
The easiest way to get in some daily greens goodness, however, is a simple smoothie that's already rich in vitamins and minerals, and the perfect treat to cool you off all summer long.
Merrell's Berry Banana Smoothie Bowl With organic veggies+
1 tbsp mbg organic veggies+
1 frozen banana
½ cup frozen blueberries
½ cup frozen raspberries
¾ cup oat milk (or a milk of your choice)
½ cup oats
Add your ingredients to a blender, and blend until thick and creamy.
Top with granola.
Note: If you like your smoothies to be drinkable, add more milk until your reach the desired consistency.
Especially on your busiest days, it can be difficult to prioritize your health, which is why adding a scoop of greens powder can help feed your body what it needs. Not every healthy habit realistically takes only five seconds out of your day—but adding a scoop of this powder to your next smoothie, pasta sauce, or salad is just that simple.