The 10 Best Hair Care Products With Apple Cider Vinegar
mbg Beauty Director
By Alexandra Engler
mbg Beauty Director
Alexandra Engler is the Beauty Director. Previously she worked at Harper's Bazaar, Marie Claire, SELF, and Cosmopolitan; her byline has appeared in Esquire, Sports Illustrated, and Allure.com.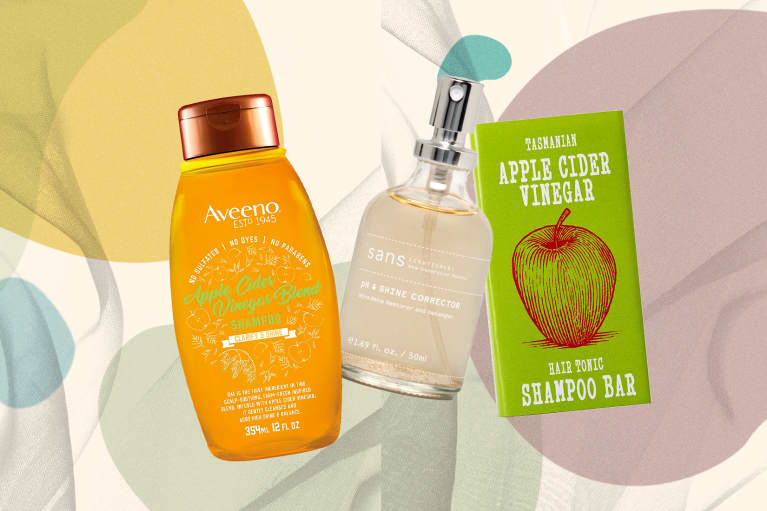 Our editors have independently chosen the products listed on this page. If you purchase something mentioned in this article, we may
earn a small commission
.
The hair and skin care hero ingredient of late has to go to apple cider vinegar. The double-fermented juice contains vitamins, minerals, and a host of other properties that contribute to apple cider vinegar's reputation as a do-it-all tonic.
As far as beauty uses go, the most popular seems to be the ability to balance hair and skin pH. For the skin, many will dilute it to use as an acne-fighting toner. And for hair, it's often used as a DIY rinse that helps close the strand's cuticle and make it shine. And now apple cider vinegar is being formulated into professional products. Most notably, it's taken over the hair care world—there's no shortage of clean and natural brands that have started using the ingredient in their hair care products. Here, our favorites.
Avalon Organics Smooth Shine Apple Cider Vinegar Finishing Rinse
Even if you're not one to DIY, this is going to be your closest option to your original, organic apple cider vinegar rinse. Not only is it expertly diluted to have the optimal pH, but it's made with a host of other hair-healthy ingredients like cinnamon oil or black cumin seed oil. Bonus: Avalon Organics is EWG verified.
Smooth Shine Apple Cider Vinegar Finishing Rinse, Avalon Organics ($11)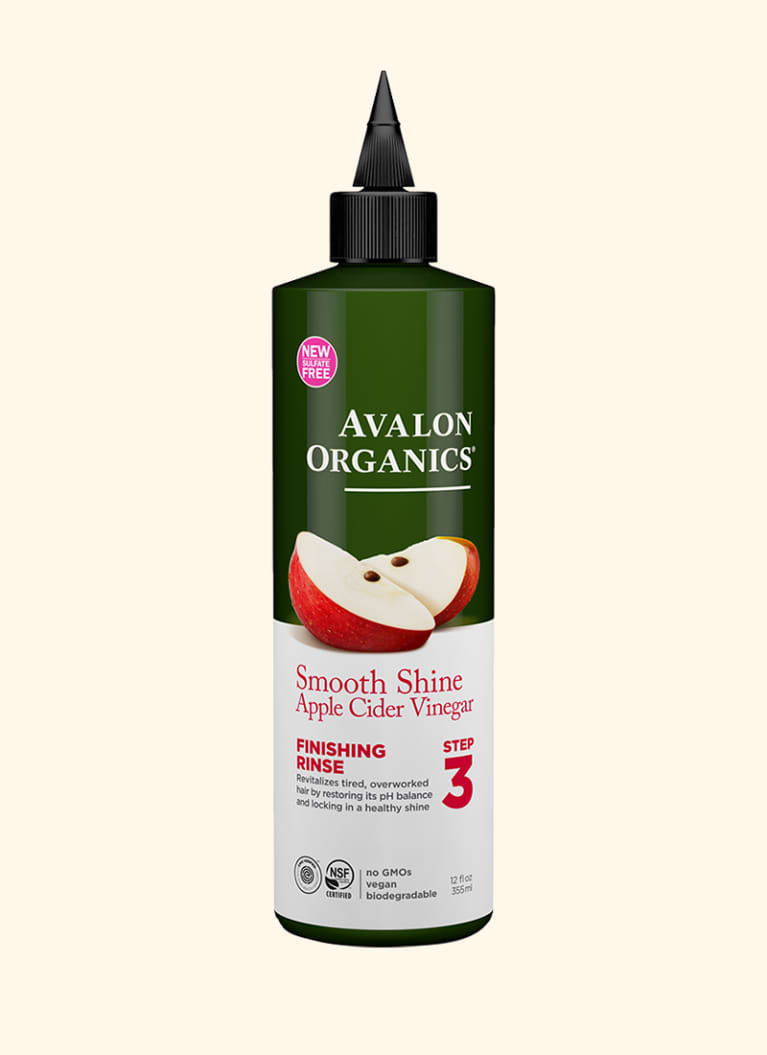 mindbodygreen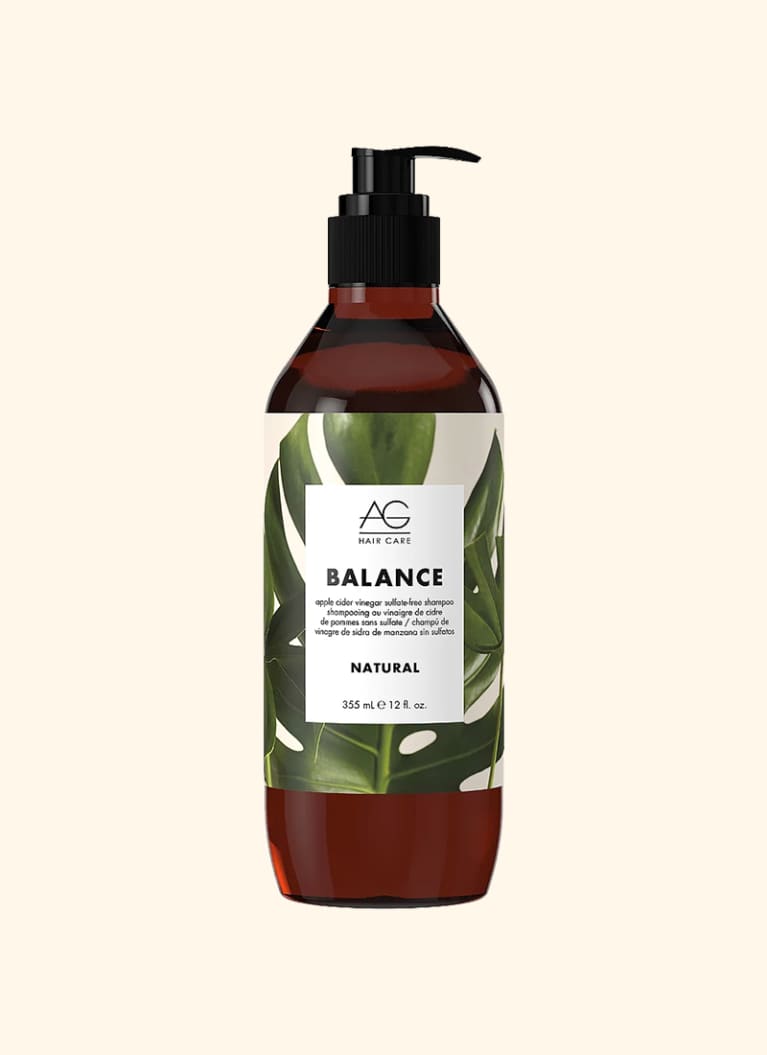 mindbodygreen
Hair Story New Wash Deep
Hair story amassed a cult following for its revolutionary take on hair care: They skipped shampoos and conditioners entirely and formulated a singular product that removes impurities while keeping strands hydrated. This option infuses apple cider vinegar for a more vigorous wash to remove buildup.
New Wash Deep, Hairstory ($40)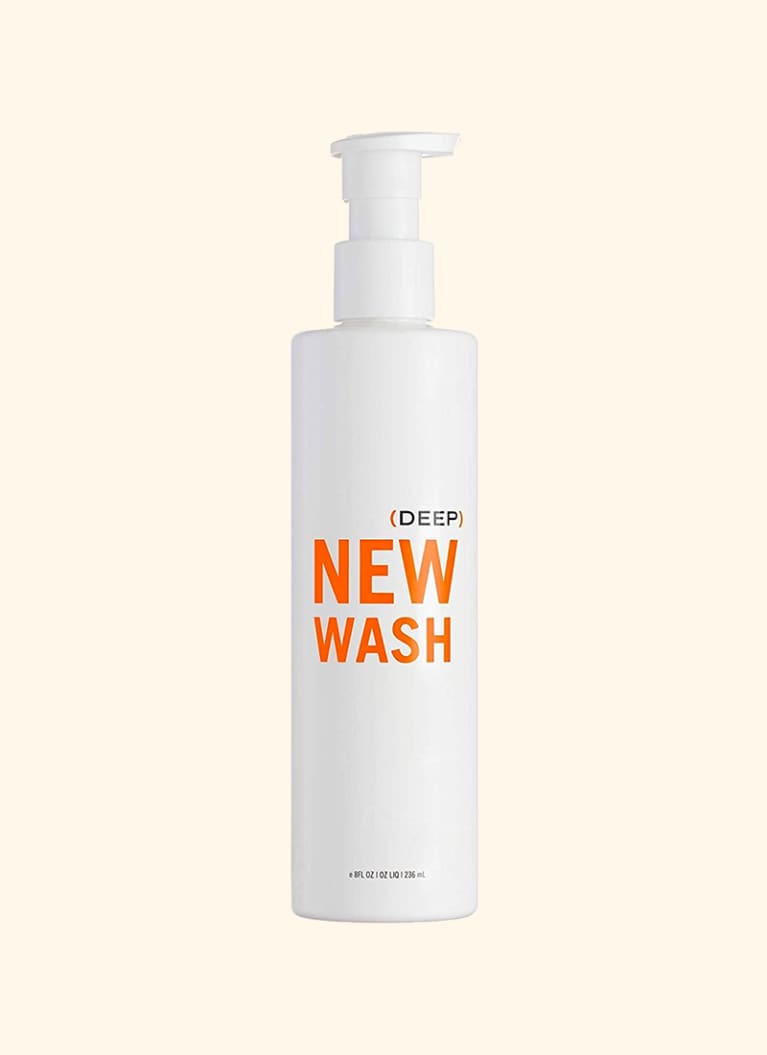 mindbodygreen
dpHue Apple Cider Vinegar Detangling Conditioner
Apple cider vinegar in conditioner is certainly not as common, but this lightweight, detangling option is ideal for those with fine hair that's easily pulled flat from ultra-hydrating conditioners or masks. (Or people who sometimes skip conditioner altogether.) The hydrating elements come from argan and sunflower seed oils.
Apple Cider Vinegar Detangling Conditioner, dpHue ($30)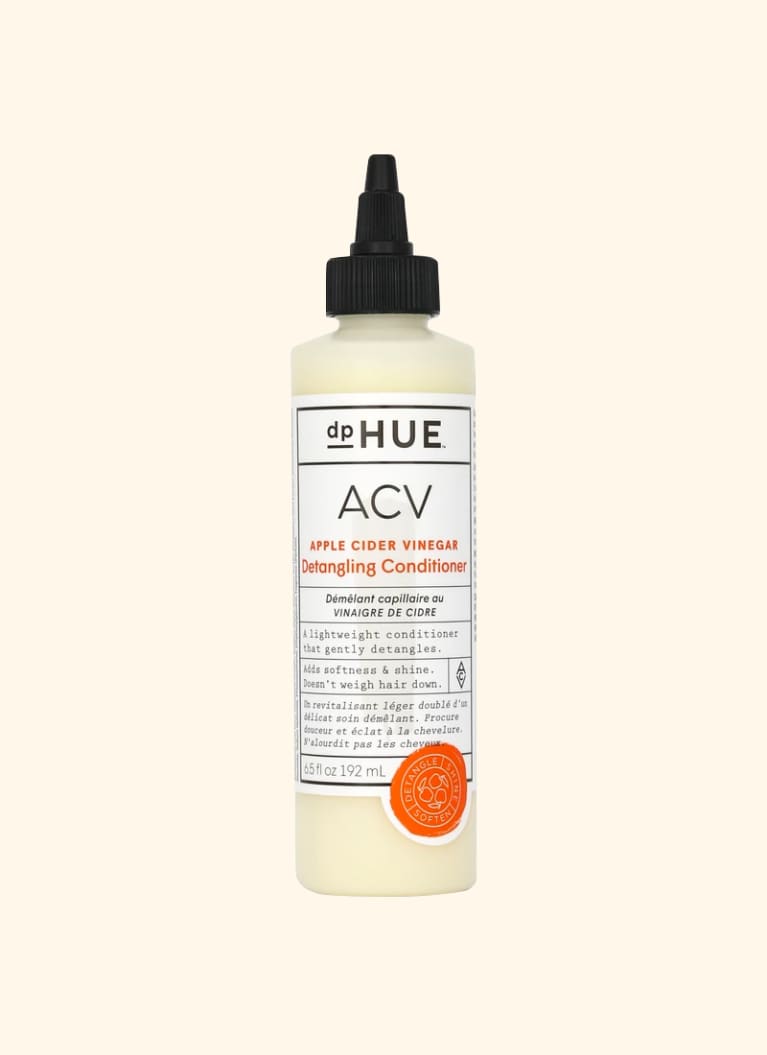 mindbodygreen
Beekman 1802 Apple Cider Vinegar Rinse
Packaged in an easy-to-use spray bottle, you can better distribute the rinse from scalp to tip before rinsing. (While some people love a squeeze bottle, others find it too haphazard. If that's you, consider a spray.) It's also combined with hydrating oils and aloe, so you can use it in place of a conditioner if you so choose.
Apple Cider Vinegar Rinse, Beekman 1802 ($30)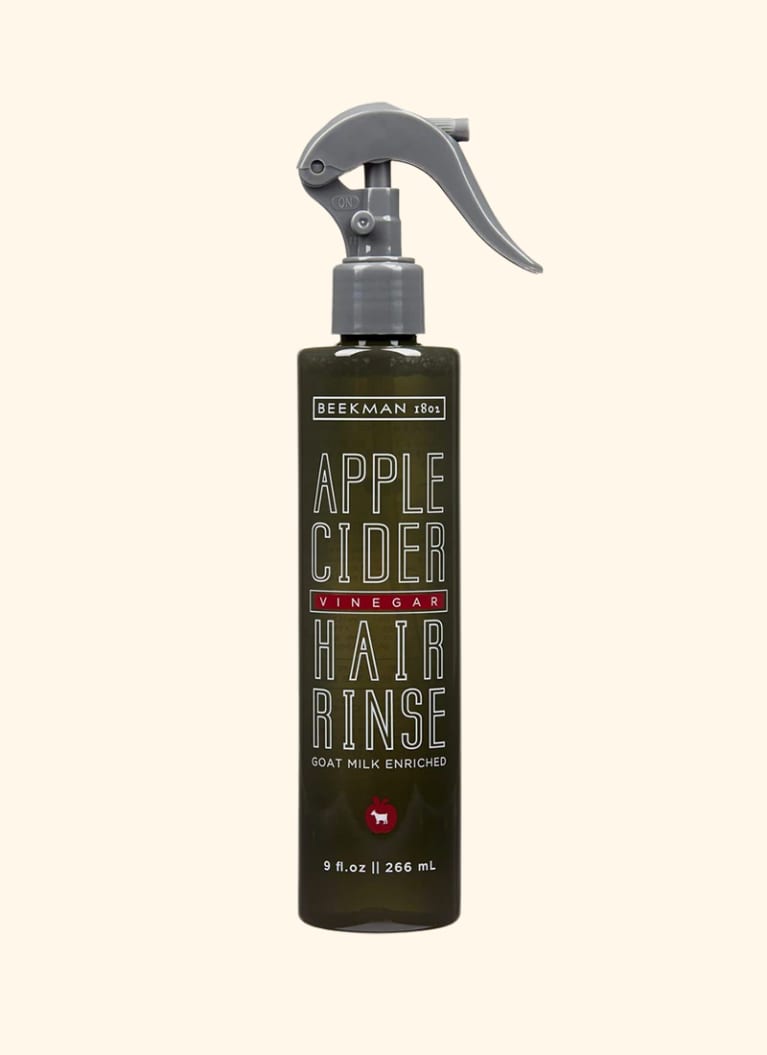 mindbodygreen
Cantu Cleanse Apple Cider Vinegar Root Rinse
Protective hair styles are essential for those with natural hair (as the name suggests, they help protect delicate strands). However, this can also mean irritation for the scalp: You can use this directly on the scalp without washing or water to deep clean and soothe irritation.
Cleanse Apple Cider Vinegar Root Rinse, Cantu ($4.99)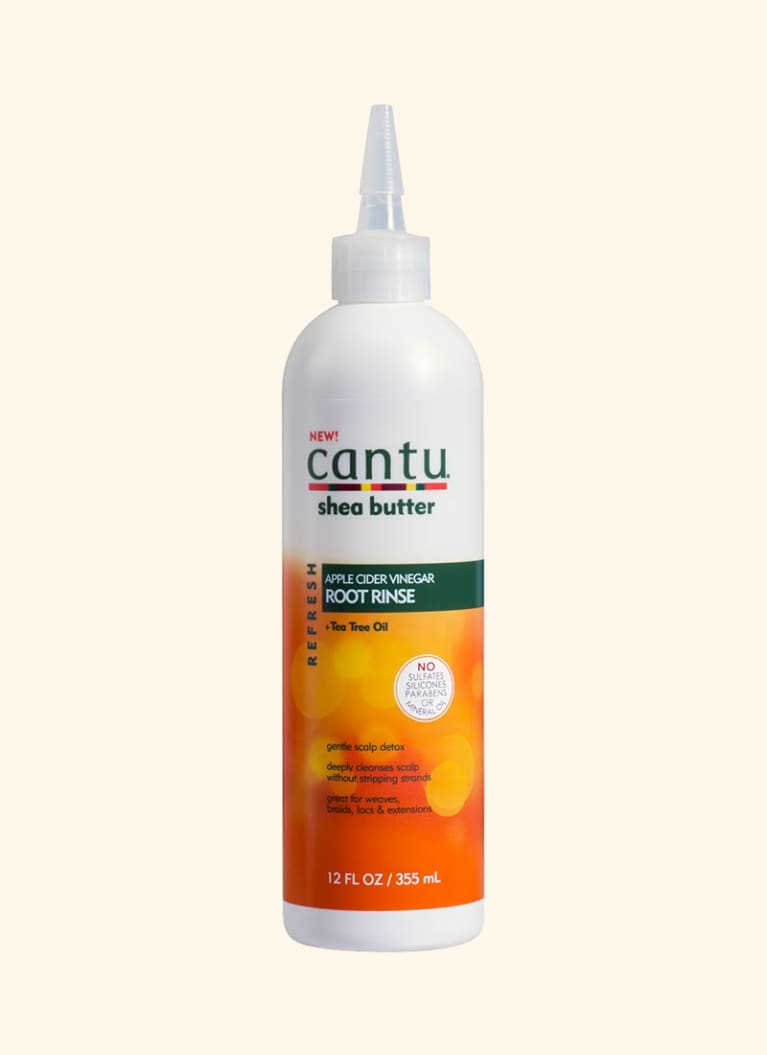 mindbodygreen
Aveeno Scalp-Soothing Apple Cider Vinegar Hair Blend Shampoo
Ideal for those with oily hair, this will get your strands Capital-C Clean. But don't worry about irritation, as this is also formulated with oat (a favorite for sensitive or irritated skin) to ensure your scalp stays soothed.
Scalp-Soothing Apple Cider Vinegar Hair Blend Shampoo, Aveeno ($6.97)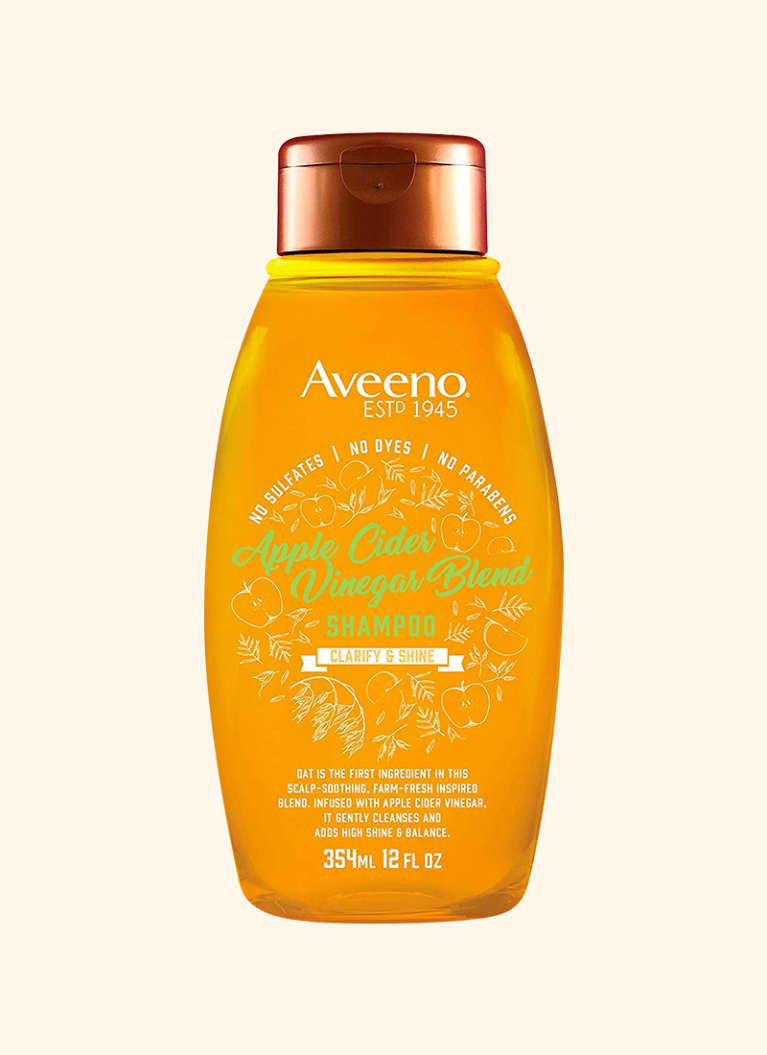 mindbodygreen
sansCeuticals pH + Shine Corrector
Another way that apple cider vinegar can help hair health is increasing the shine factor. When you wet and wash your hair, it raises the cuticle. Raised cuticles translates to dullness. However, you can seal the cuticle down with ACV. This also comes with vitamin B, which is an essential ingredient for healthy hair.
pH + Shine Corrector, sansCeuticals ($33.18)
mindbodygreen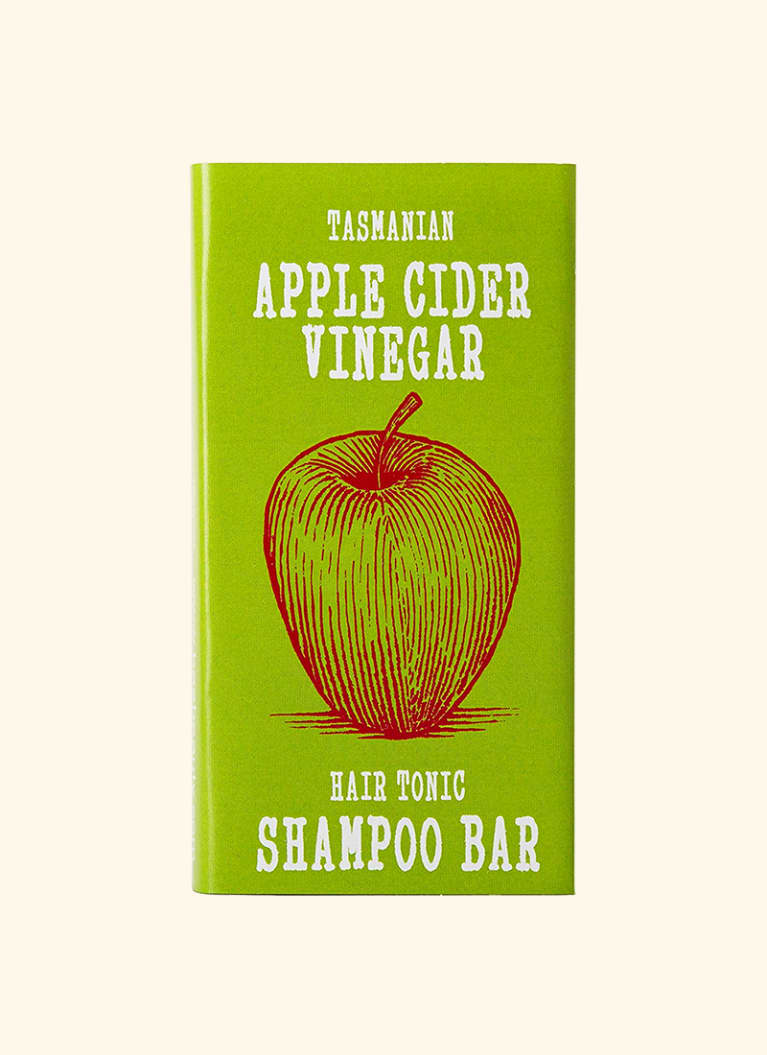 mindbodygreen
John Masters Organics Herbal Cider Hair Clarifier & Color Sealer
Some apple cider vinegar rinses are too harsh for color-treated hair types (especially blonds), but this will not only clean hair in the place of shampoo (also not great for color-treated hair types), but it will help seal in the color long term. Another bonus: It's infused with lemon essential oil to help lift off any oil buildup at the scalp.
Herbal Cider Hair Clarifier & Color Sealer, John Masters Organics ($28.30)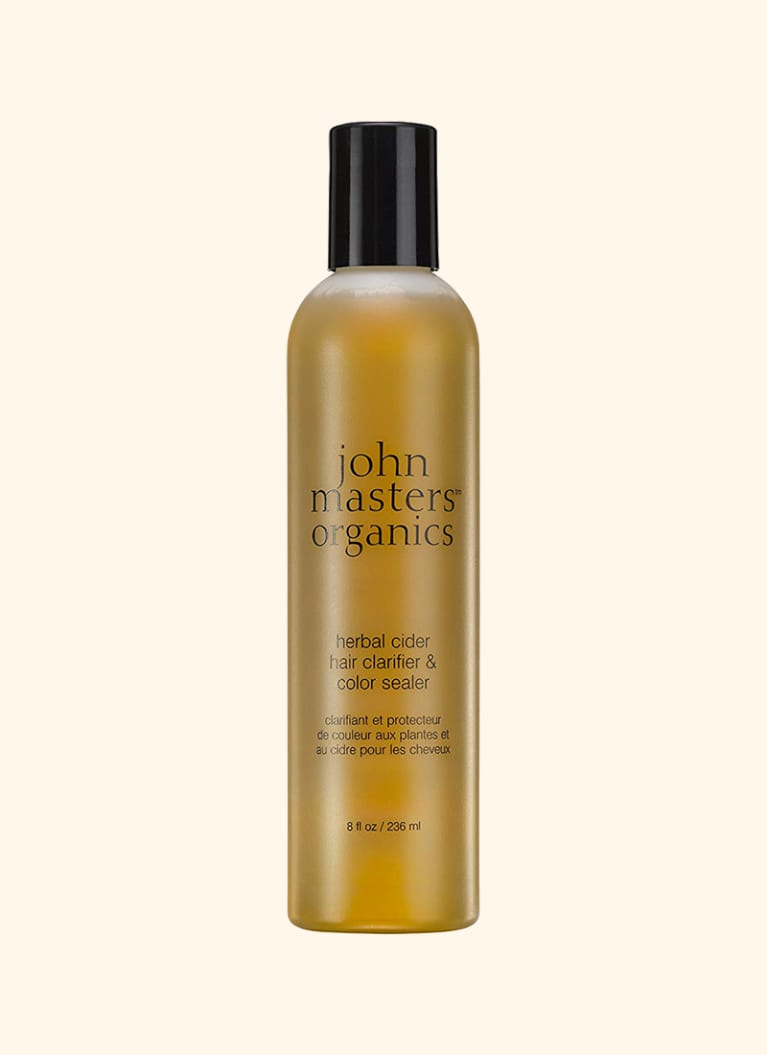 mindbodygreen