This Greens Powder Is A Major Energy-Enhancer, According To mbg Reviewers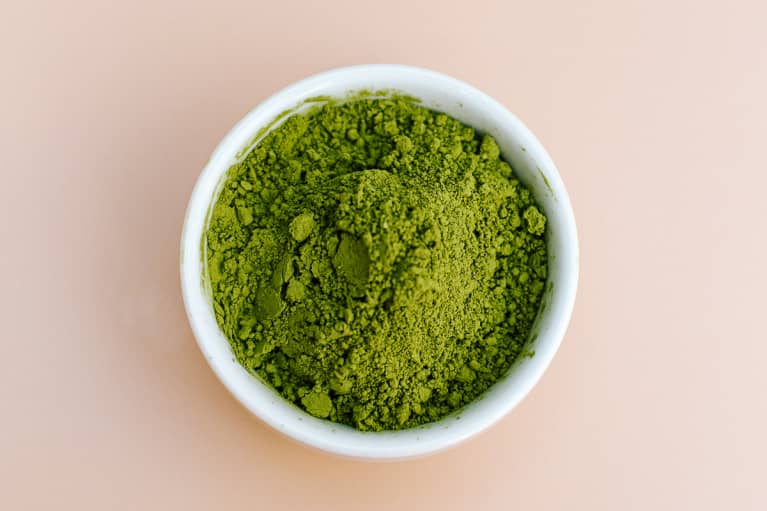 Just like all of the stories we write, podcasts we share, and classes we launch, mbg created each signature supplement with our audience in mind, which is why it's totally a treat to see all your positive reviews and experiences with everything from our probiotics+ to organic veggies+.
For organic veggies+ in particular, it's great to learn how all of you incorporate the greens powder into your daily life (Smoothies! Green juice! Oatmeal!) along with the perks you notice as a result. The supplement offers a number of benefits: It can aid healthy digestion, support immune function, and help your body better absorb nutrients.* Plus, it includes a blend of organic dark green leafy vegetables along with sea vegetables, which are rich in magnesium, calcium, iron, and vitamin C.*
In addition to those perks, we were thrilled to learn people also notice organic veggies+ supports and maintains their energy levels.* In fact, multiple reviewers revealed the tasty greens powder helps them power up and conquer the day:*
"I have an extra step of energy.*"
"I could not be more excited about this veggies powder—seriously. I have been adding it to my morning smoothies over the last few weeks, and the positive effects have been almost immediate.* I've always struggled to get enough leafy greens in my diet, so adding a greens powder to my smoothie has been an awesome way to round out my breakfast. It tastes great, and it feels like I have an extra step of energy in the morning, whether I'm heading off to the gym or going straight to the office!* As a result, inflammation is down, and so is my caffeine intake, which has helped reduce stress/anxiety.*"
—Lucas
"I definitely felt an extra boost.*"
"I typically have a smoothie every morning with spinach, fruit, vanilla protein, and chia seeds—and this veggies powder fit in perfectly. The ginger and turmeric made it taste amazing, and I definitely felt an extra boost when I used it—it's a great way to start a day and an easy way to ensure you're getting enough vegetables in your daily life!*"
—Noah
"It even replaced my second cup of coffee!*"
"I've tested out many brands, and most greens powders have overpowered the taste of my morning smoothie or have a rather pungent smell. This veggies powder didn't change the flavor of my favorite smoothie recipe, and I loved knowing how many sea veggies and antioxidants I was getting. One unexpected bonus was an energy boost in the mornings, there were some mornings that it even replaced my second cup of coffee!*"
—Liza
"It energizes me for the whole day.*"
"I love this, especially when I am not able to fill up my meals with a lot of veggies. I use it in my smoothies, and sometimes I just add it to my juice. It energizes me for the whole day.*"
—Marie R.
"Very impressed with the impact on my health and energy.*"
"Love these veggies! Was directed here from the Whole30-approved list, and I'm now a subscriber to this, the collagen protein, magnesium, and probiotics from mbg. Very impressed with all of them and their impact on my overall health and energy.* Smooth, mild taste and include a scoop in my collagen smoothie every morning!"
—Melanie C.