Glycerin For Hydrated Skin: 4 Benefits, Usage Tips & Products
As far as skin care ingredients go, glycerin is quite the underrated workhorse. In fact, the hydrator likely appears in a number of products you're already using. There are good reasons for this: The sensorially appealing botanical extract helps round out formulas, plays nicely with actives, and is suitable for almost any and all skin types.
And, listen, we're firm believers in understanding your ingredient label—so it's worth taking a dive into glycerin and all its benefits. That way, you know exactly what you're getting when you see it pop up in your products.
Glycerin is a type of humectant—or an ingredient that attracts and holds water—that is often used in skin care products. "Glycerin is a naturally occurring compound in the body. It's a clear, syrupy type of liquid," says board-certified dermatologist Raechele Cochran Gathers, M.D. "Glycerin helps to hydrate and condition the skin, and it's a very common and key ingredient in many moisturizers. When used in skin care products, glycerin is derived from vegetable oils or animal fats."
And, like many good things, our natural supply of glycerin decreases over time, says Sheila Farhang, M.D., board-certified dermatologist and founder of Avant Dermatology & Aesthetics. This is why many brands incorporate it into their products, to help supply the skin with what is lost over time.
Benefits of glycerin for the skin.
You can likely glean from the description of the ingredient that it comes with a plethora of good-for-you gains. But let's elaborate a bit more, shall we?
Hydrating and soothing. Thanks to its humectant properties, it is a beloved moisturizer addition. "It functions as a humectant, providing hydration and skin protection," says Farhang. "Humectants, such as hyaluronic acid, pull in water, thereby providing hydration." Humectants are also great at smoothing and plumping skin, as when they pull in and hold water, they can help cushion fine lines and sagging.
Barrier-supporting. Your skin barrier function is of the utmost importance—and when it's compromised, things go awry. "Along with hydration, glycerin helps with improving the function of the skin barrier, which helps prevent the loss of water, protecting the skin from irritation and improving wound healing in the skin," says Cochran Gathers.
Good for those with inflammatory skin conditions. Skin conditions, such as rosacea and eczema, are complicated skin woes to remedy. While there is no cure, you can help ease symptoms with proper care and products. Glycerin is a great addition for those with inflammation-prone skin, thanks to its barrier-supporting and soothing benefits. "Moisturizers with glycerin can be especially helpful in people with eczema," says Cochran Gathers.
Buffers potent actives, without inactivating them. Glycerin plays well with other ingredients, perhaps one of the most valued reasons it comes up in many formulations. It also can help buffer potent actives—like AHAs, BHAs, and retinoids—so the effects aren't as strong on the skin, making them more tolerable while they do their work.
First up: It's an ingredient with very few cautions attached. This is because it's gentle, and allergies to it are very, very rare. "Thankfully there isn't too much sensitivity or allergies with the use of glycerin," says Farhang.
The best way to use glycerin is to, well, use products previously formulated with it. (Unlike some of our other favorite natural ingredients, there are not too many DIY opportunities here.) "The best way to use glycerin is in a skin care product that contains it, along with other hydrating ingredients that help hold moisture in your skin," says Cochran Gathers. "I don't recommend mixing up your own glycerin facial moisturizers."
So let's say you've found your product du jour—any application tips? As with other humectants, "When you apply your moisturizing products with glycerin, apply them to mildly damp skin," says Cochran Gathers. This is because humectants need water to attract and hold on to in the first place—if you apply them on dry skin, you run the risk of the ingredient pulling water from lower layers of the dermis to the top, where it can evaporate into the air. Glycerin should also be combined with other ingredients, like emollients and occlusives, to help trap the water in the skin. "Over-the-counter glycerin-containing products can typically be used a few times a day to help moisturize your skin," she notes as well.
Try these products: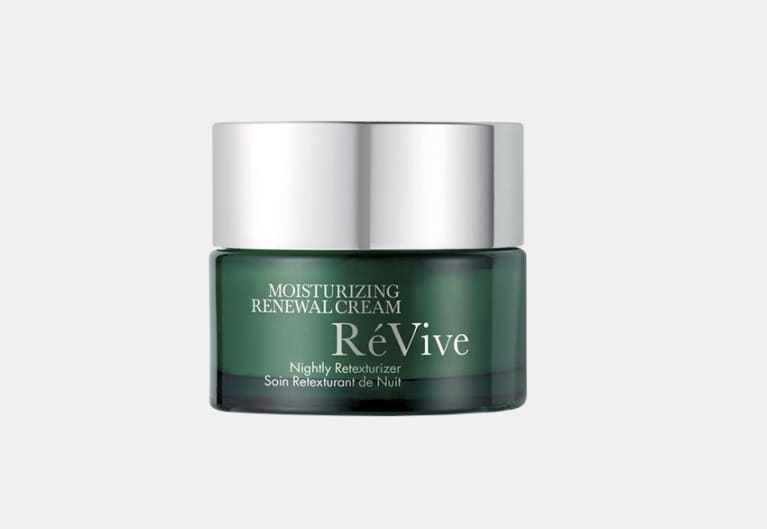 RéVive Moisturizing Renewal Cream
$195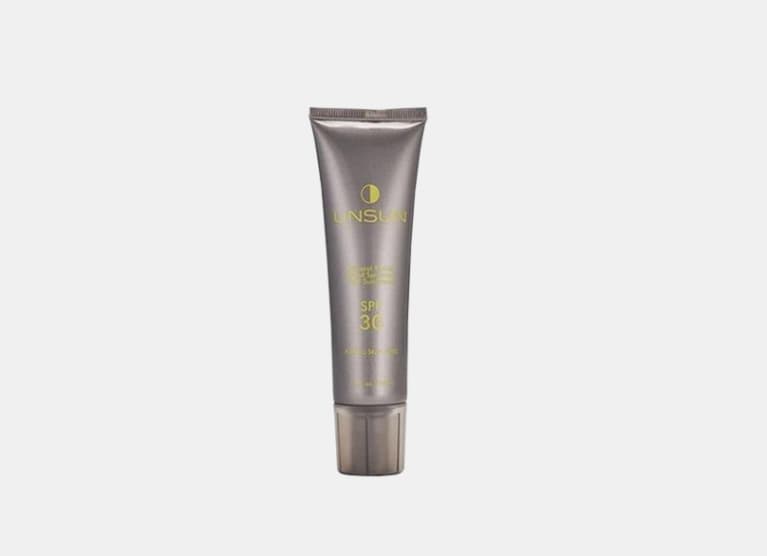 Unsun Cosmetics Mineral Tinted Broad Spectrum Face Sunscreen SPF 30
$29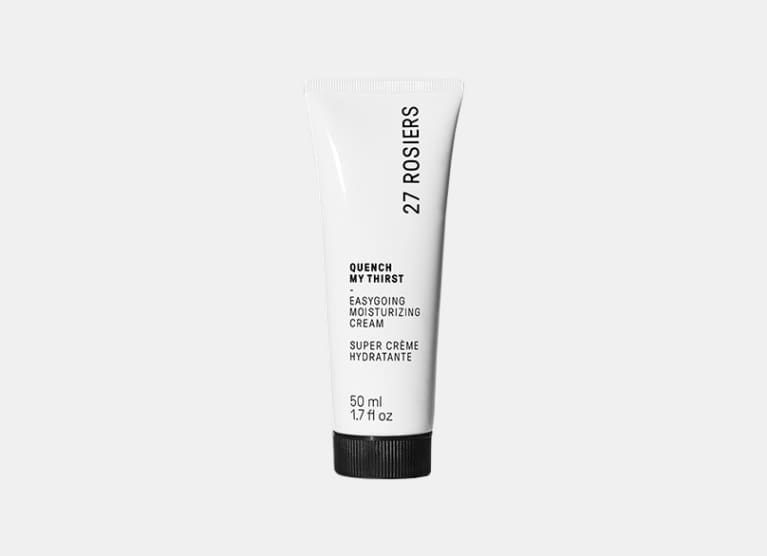 27 Rosiers Quench My Thirst
$52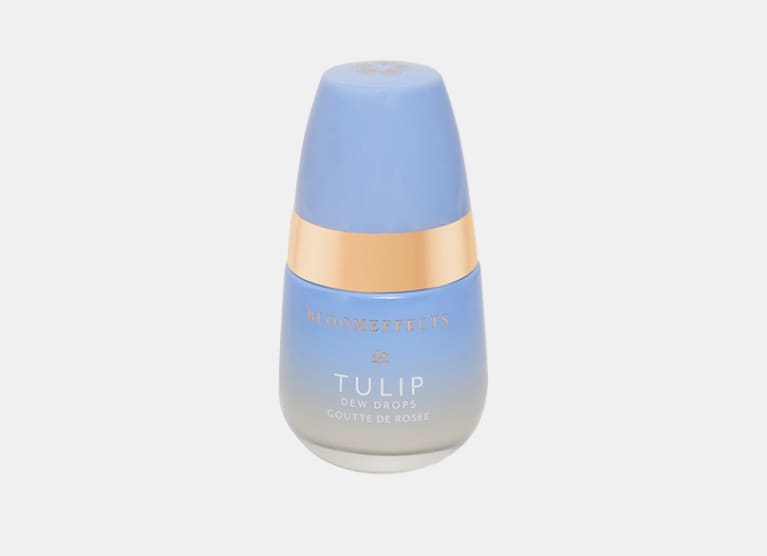 Bloomeffects Tulip Dew Drops
$55
Take a peek at the ingredient label of products in your routine—we sure bet glycerin comes up a time or two. And given that the humectant comes with several gains, it's no surprise.