The 9 Best Shampoo For Frizzy Hair — For Sleek Strands Or Smooth Curls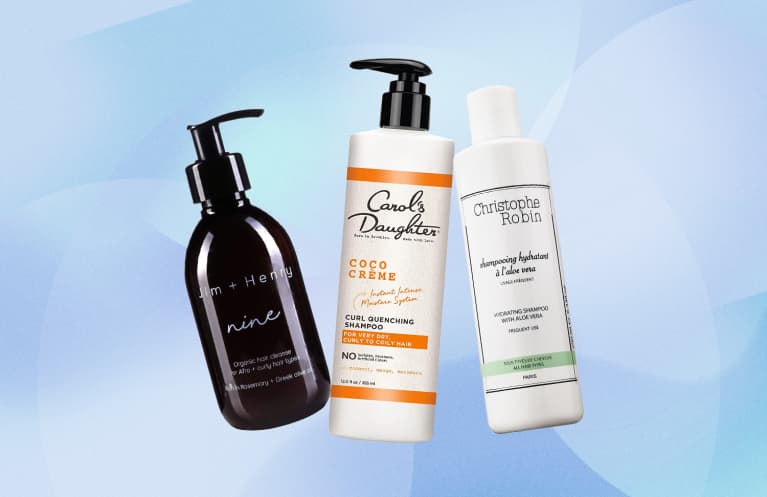 Our editors have independently chosen the products listed on this page. If you purchase something mentioned in this article, we may
earn a small commission
.
With the right environment and weather, frizz comes for us all. And it's certainly not fun to try to ease the flyaways just after you've got your curls perfectly coiled or strands slick straight. That's why there are just so many frizz-fighting products out there: It seems everyone's trying their best to tame hair (especially right now in the summer humidity). And while a good chunk of the market is technically styling products, shampoos play a huge role in frizz prevention.
To explain why, a lesson in hair: The outermost layer of the strand is the cuticle, or scales of dead cells that lie atop each other like shingles on a roof. These cuticles can be lifted up or sealed down. When they are lifted, hair appears frizzy; when they are flat, hair is smoother. Shampoos have the impressive ability to blast open the cuticle—and if you get one that is too strong or not buffered with hydrating actives, you run the risk of lifting the cuticle too much and thereby impeding your chances of sealing it later.
The solution? Get a moisturizing shampoo designed for frizz. So simple, so effective.
Jim and Henry Nine Organic Hair Cleanse
This sleek option is made with a blend of plant, essential, and organic oils, making it ultrahydrating for textured hair. Two special ones to call out: Greek olive oil for conditioning and rosemary essential oil for treating the scalp. It contains a very gentle surfactant to lift dirt and excess oil—but is never stripping.
Nine Organic Hair Cleanse, Jim and Henry ($24)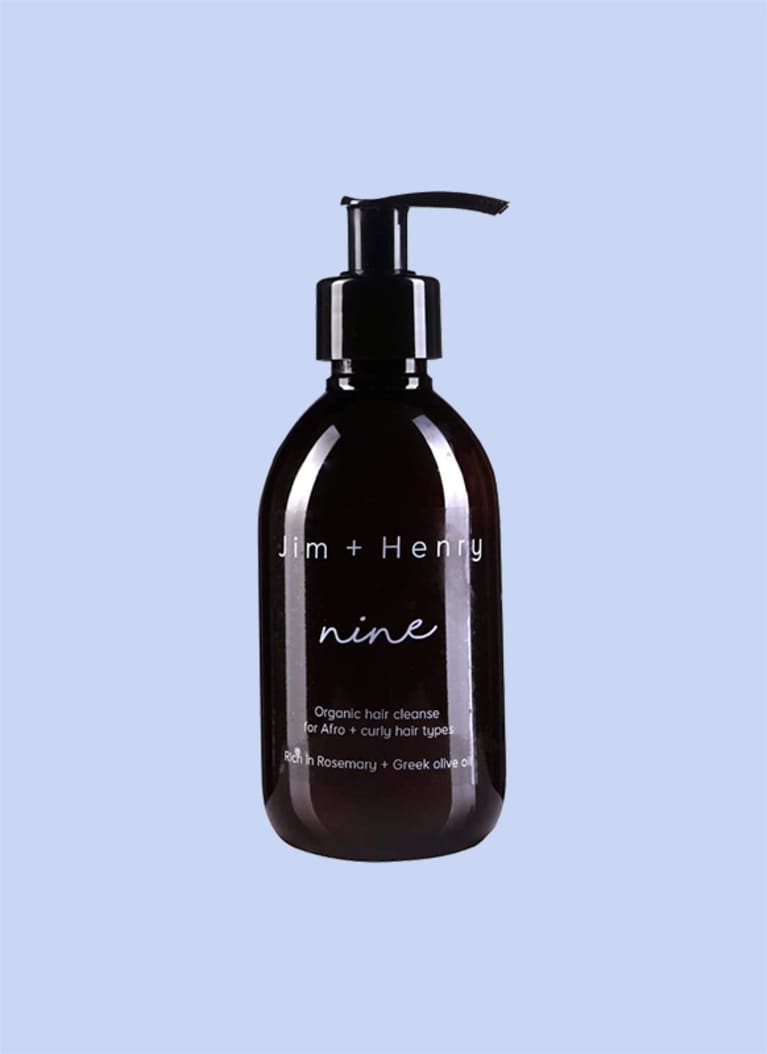 mindbodygreen
Christophe Robin Hydrating Shampoo With Aloe for Dehydrated Hair
Made with aloe vera gel, this shampoo is equal parts hydrating and soothing. All thanks to the fact that the succulent is packed with minerals, vitamins, and amino acids. And as Christophe Robin himself, the man behind the brand, is an expert colorist, this is perfectly suited for those with color-treated hair.
Hydrating Shampoo With Aloe for Dehydrated Hair, Christophe Robin ($34)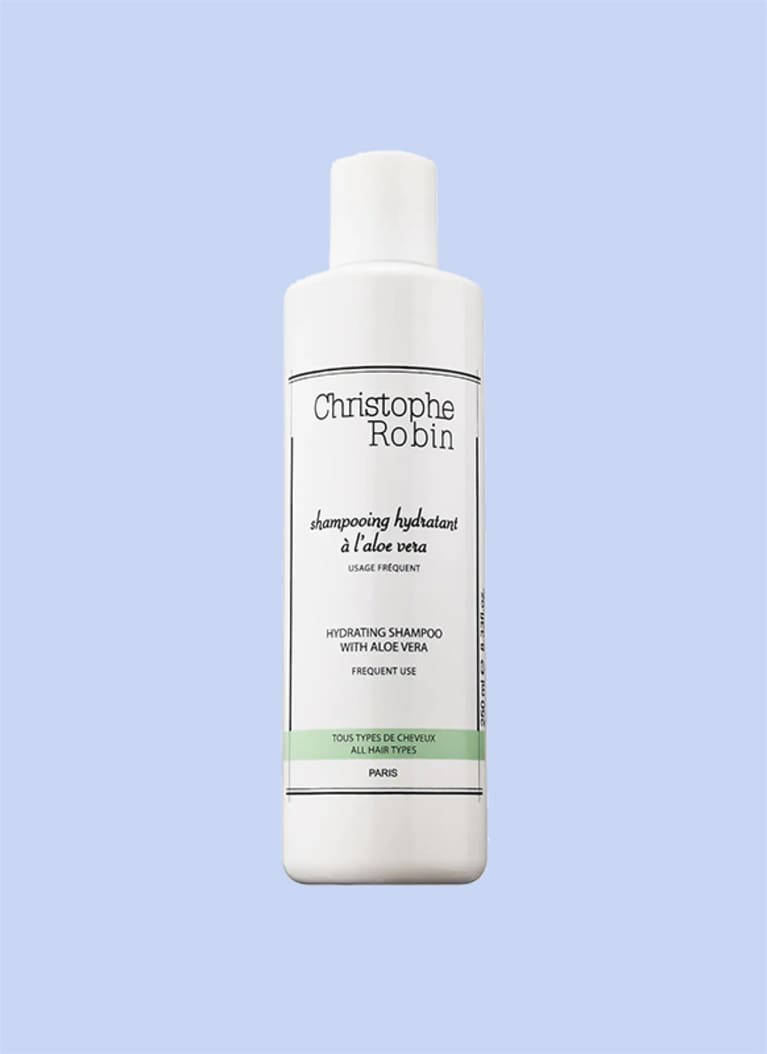 mindbodygreen
Grown Alchemist Nourishing Shampoo
A brand beloved for their body care, their hair care is not to be missed either. A gentle, light cleansing option that's cocktailed with micro wheat proteins, antioxidants from black pepper, and soothing chamomile, it strengthens the hair cuticle as well as protects it from environmental aggressors. We also love the scent of damask rose, black pepper, and sage.
Nourishing Shampoo, Grown Alchemist ($49)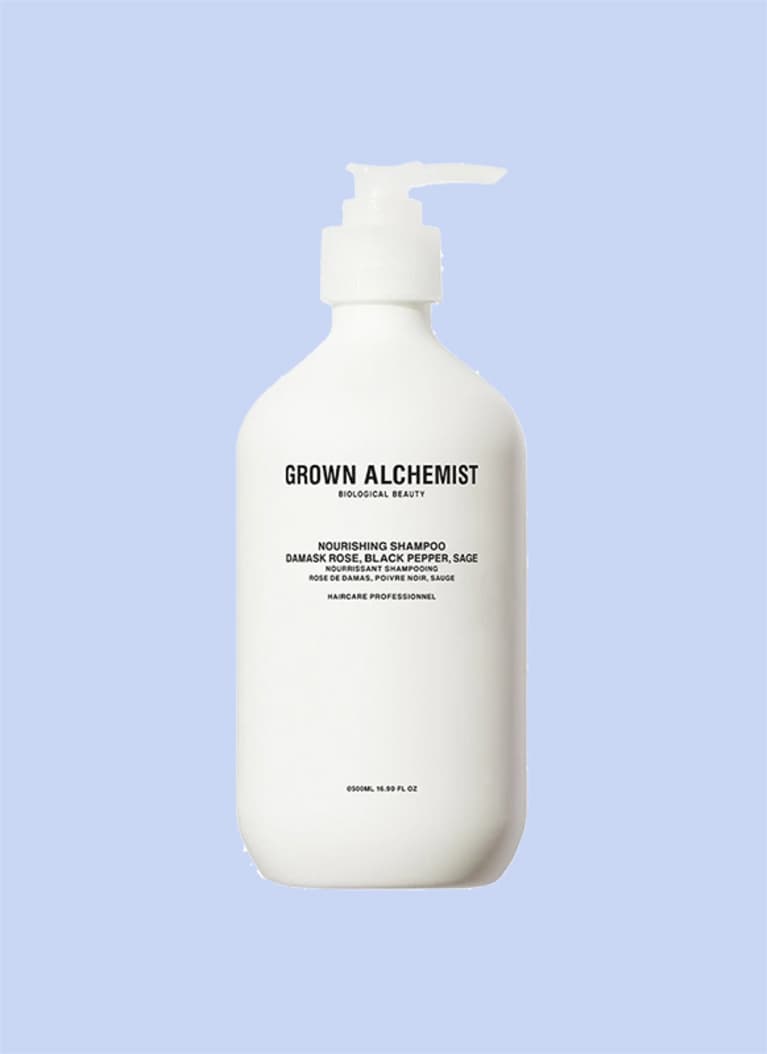 Kreyol Essence Hatian Black Castor Scalp Care Moisturizing Shampoo
This deeply hydrating option contains Hatian black castor oil, a nutrient-dense oil that masterfully tends to dry strands. It's also formulated with cocoa butter and plantain for softening and anti-inflammatory properties (the former, good for the hair; the latter, good for the scalp). It's topped off with ylang-ylang, sweet orange, and peppermint to stimulate the scalp.
Hatian Black Castor Scalp Care Moisturizing Shampoo, Kreyol Essence ($20)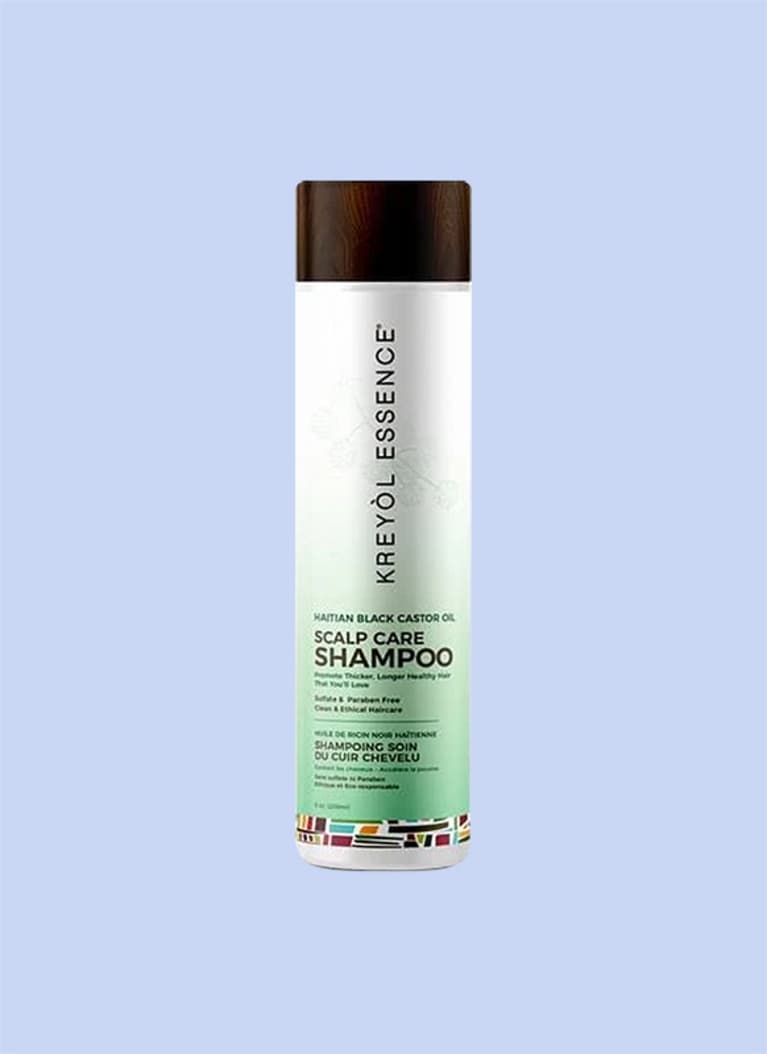 mindbodygreen
Briogeo Farewell Frizz Smoothing Shampoo
We love this for its power-packed blend of oils, including rosehip, argan, and coconut oils. Argan tends to be a favorite for hair anyway as its amino acid profile and ability to ease scalp inflammation. Coconut oil is another multitasking hero and is actually quite talented at penetrating the strand.
Farewell Frizz Smoothing Shampoo, Briogeo ($24)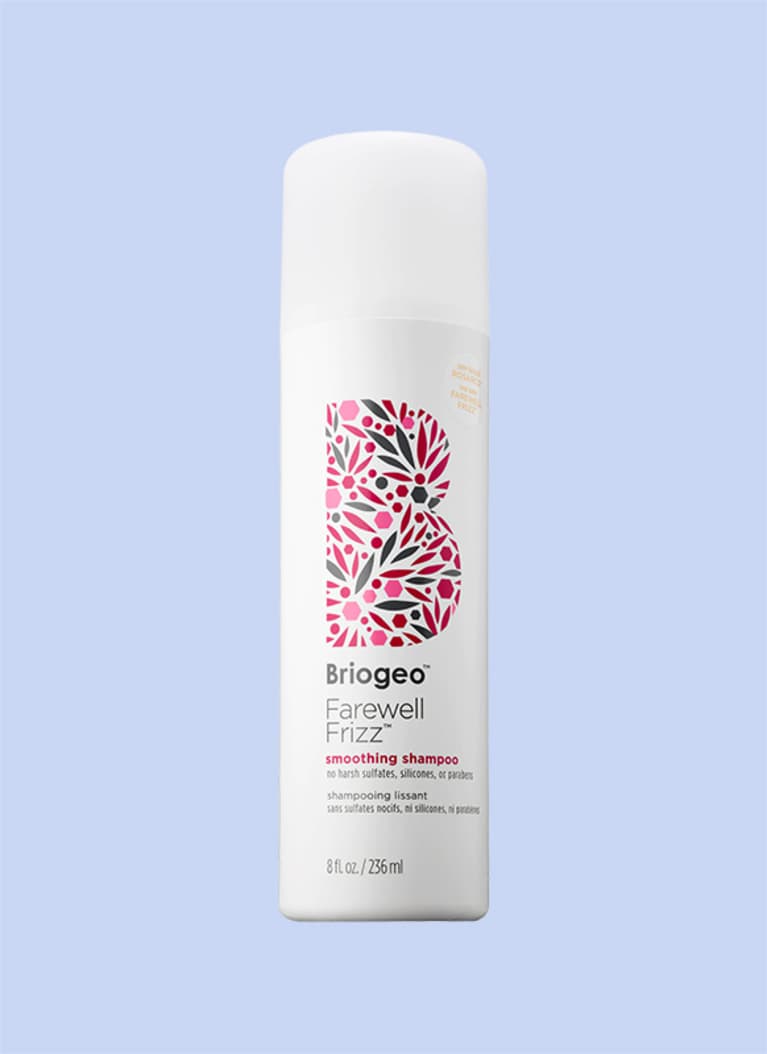 mindbodygreen
Abhati Suisse Yamuna Nourishing Shampoo
This one is all about the antioxidants: The gentle cleanser is blended with Indian Gooseberry, vitamin C, and Himalayan wild cherry oil. It also contains oleic and linoleic fatty acids, which are dense in omega-6 and -9.
Yamuna Nourishing Shampoo, Abhati Suisse ($54)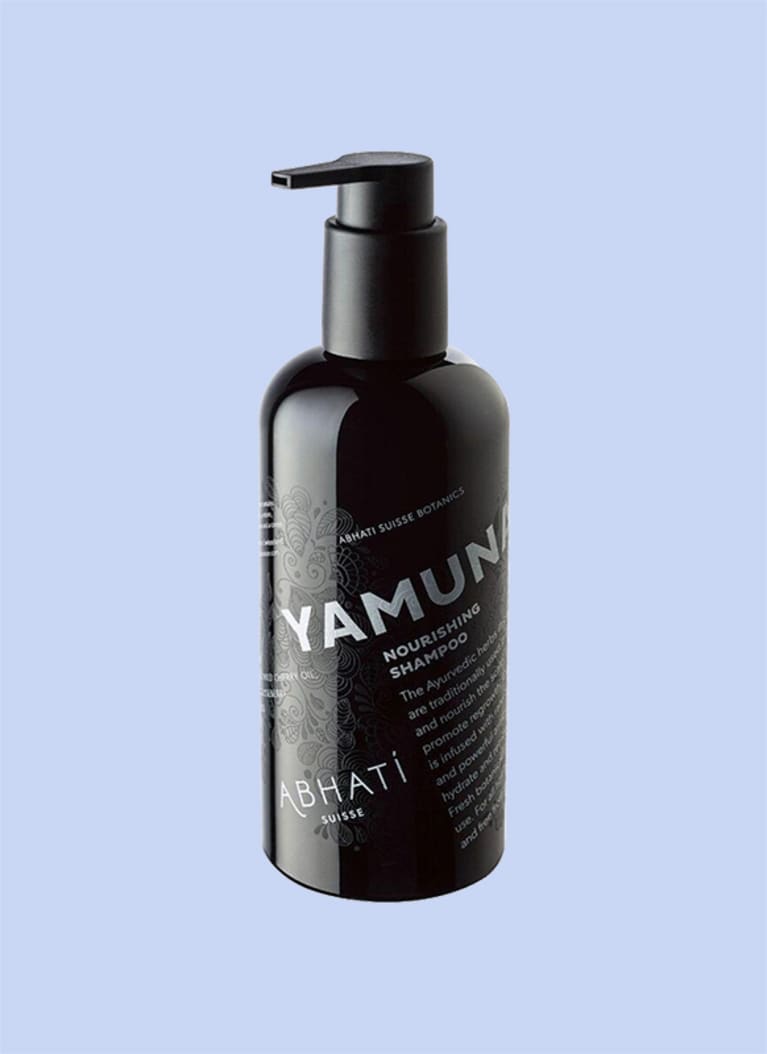 mindbodygreen
Carol's Daughter Coco Crème Sulfate-Free Shampoo
This rich, decadent shampoo is for those with very dry hair naturally. Dry hair, we should note, goes hand in hand with frizz (it goes back to the cuticle issue we spoke about above). So with a densely hydrating shampoo, you can ideally tackle both.
Coco Crème Sulfate-Free Shampoo, Carol's Daughter ($10.99)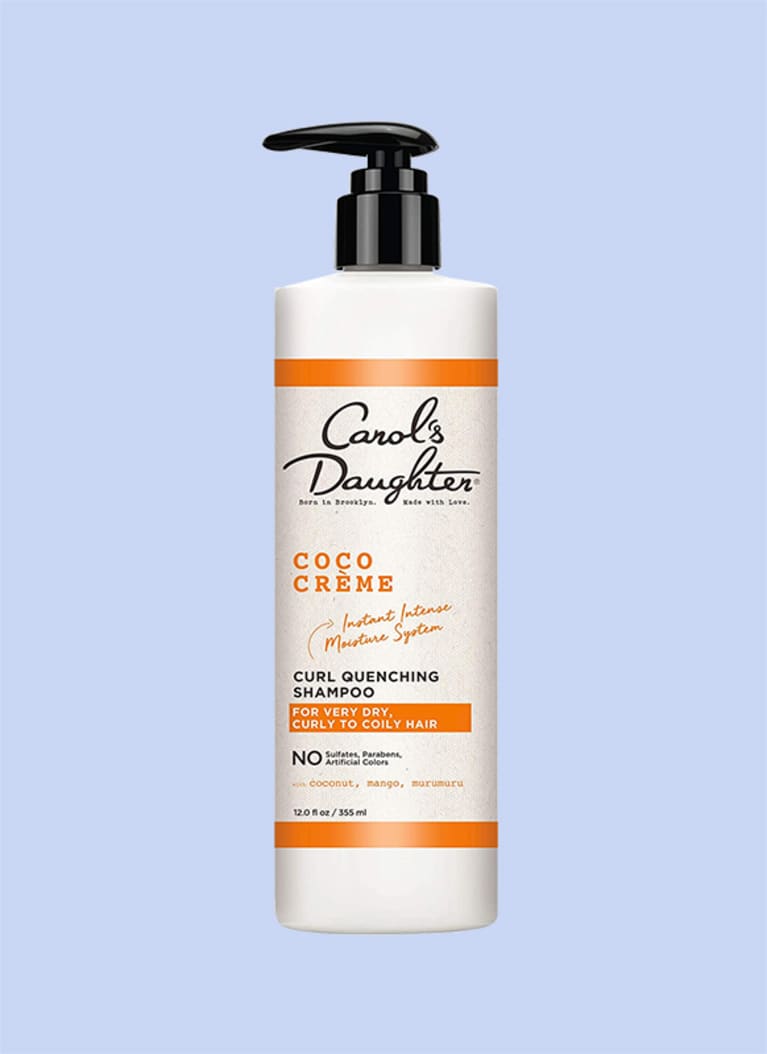 mindbodygreen
Seed Phytonutrients Anti-Frizz Shampoo
The star hydrator in this shampoo is jojoba oil, a favorite of natural beauty fans everywhere. It also contains a coconut-derived surfactant for a proper wash. Use this option if you want to tame frizz yet amp up the volume. You'll also love the 100% natural orange flower and parsley scent.
Anti-Frizz Shampoo, Seed Phytonutrients ($18)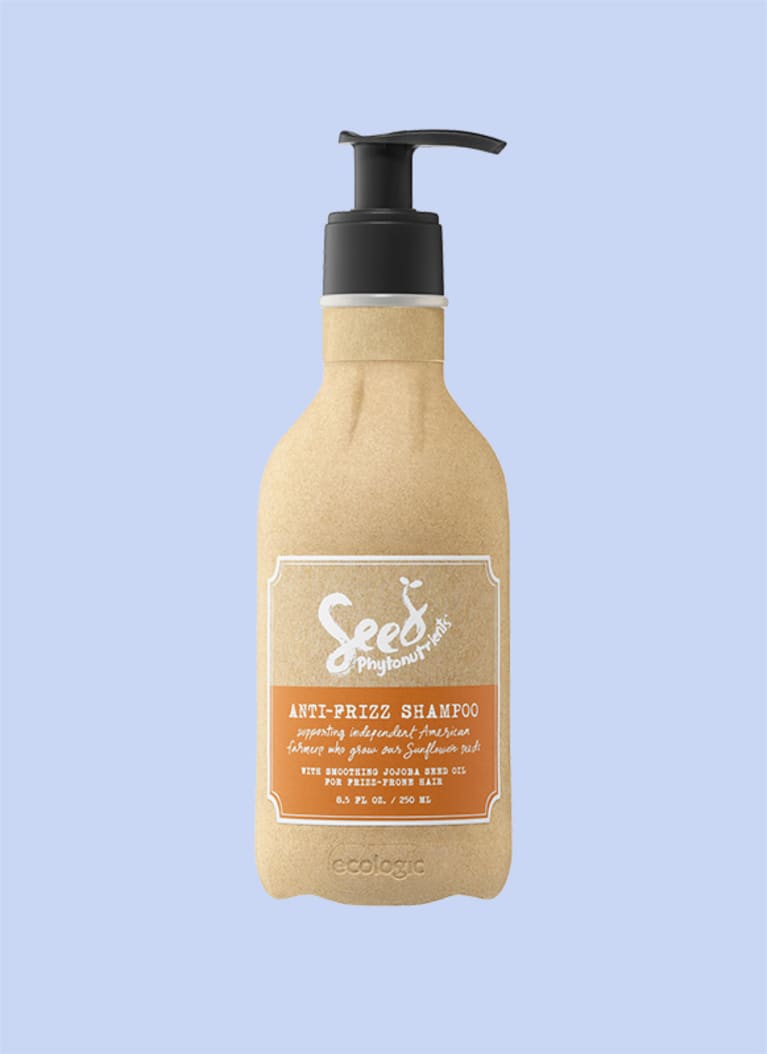 mindbodygreen
Aveda Smooth Infusion Shampoo
The classic natural brand offers this option to impart sleek shine—ideal for those with straight hair as it can help flatten unwanted wave. It does so with a potent blend of certified organic aloe, maize, and guar bean.
Smooth Infusion Shampoo, Aveda ($24)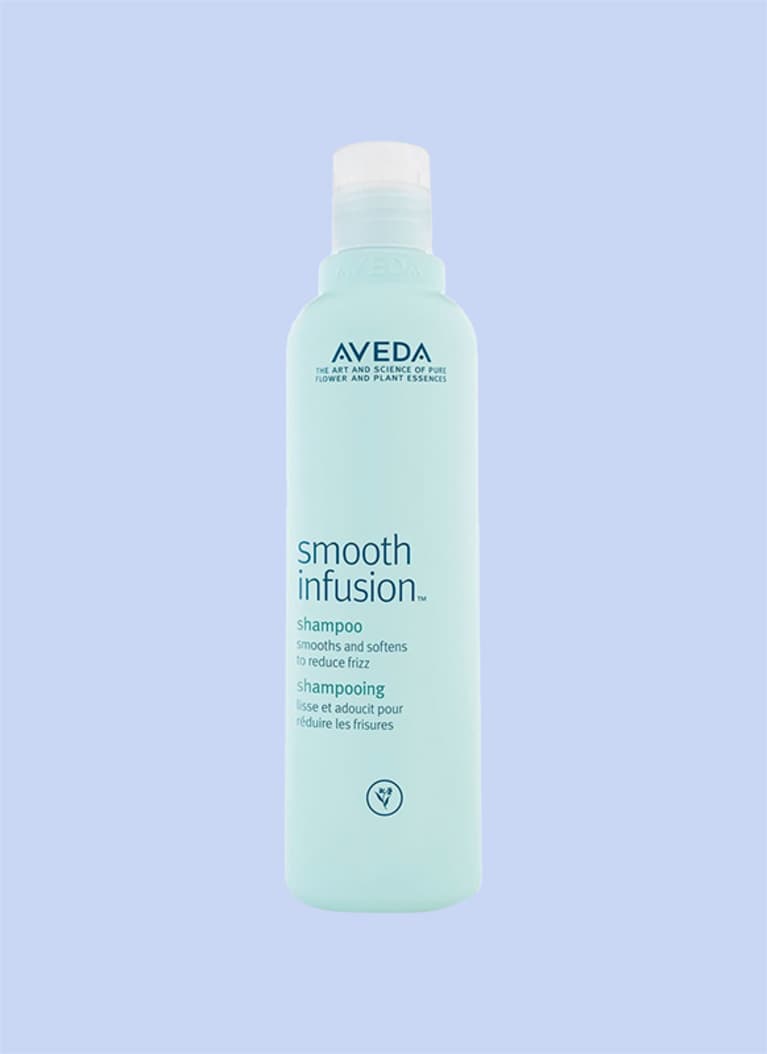 mindbodygreen
And do you want to turn your passion for wellbeing into a fulfilling career? Become a Certified Health Coach! Learn more here.